This website uses cookies to ensure you get the best experience while browsing it. By clicking 'Got It' you're accepting these terms.


The best of EcoWatch, right in your inbox. Sign up for our email newsletter!
Toxic Weed Killer Glyphosate Found in Breast Milk, Infant Formula
Apr. 10, 2015 02:01PM EST
Food
The widely-used herbicide glyphosate, now classified as probably carcinogenic to humans by the World Health Organization (WHO), has been found in a number of items, including honey, breast milk and infant formula, according to media reports.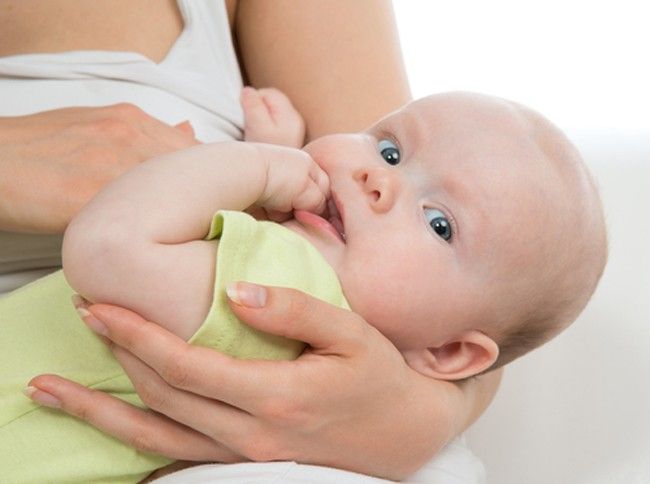 Photo credit: Shutterstock
"When chemical agriculture blankets millions of acres of genetically engineered corn and soybean fields with hundreds of millions of pounds of glyphosate, it's not a surprise babies are now consuming Monsanto's signature chemical with breast milk and infant formula," said Ken Cook, president and co-founder of Environmental Working Group. "The primary reason millions of Americans, including infants, are now exposed to this probable carcinogen is due to the explosion of genetically engineered crops that now dominate farmland across the U.S."
"Through their purchasing power, the American consumer is fueling this surge in GMO crops and the glyphosate exposure that comes with it," added Cook. "It's time the federal FDA require foods made with GMOs be labeled as such so the public can decide for themselves if they want to send their dollars to the biotech industry that cares more about profits than public health."
According to a report by Carey Gillam of Reuters, laboratories are receiving a surge in requests to have everything from food to urine samples tested for glyphosate in the aftermath of last month's announcement by the WHO's International Agency for Research on Cancer that the weed-killer is "probably carcinogenic to humans."
"The requests keep coming in," Ben Winkler, laboratory manager at Microbe Inotech Laboratories in St. Louis, told Gillam. Winkler said his lab is getting several testing requests a week since the announcement by the WHO, up from three to four requests a year for glyphosate, Gillam Reported.
"People should be concerned," Cook said. "If a few lab tests have found glyphosate in honey, soy sauce, baby formula and breast milk, it's a fair bet the herbicide is in a number of other products most Americans are consuming or in contact with daily."
According to press reports, food companies have submitted a number of products, including breakfast cereals, for testing. Many mainstream cold cereals are made with genetically engineered ingredients, including GMO corn where the bulk of glyphosate is used.
"The food companies should come clean with their test results and let customers know if they've been buying and eating products that contain glyphosate," said Cook. "People should be aware if the food they and their families are eating include a pesticide so strongly linked to cancer."
YOU MIGHT ALSO LIKE
Monsanto Demands World Health Organization Retract Report That Says Roundup Is Linked to Cancer
EPA Approves GMO Weed Killer Enlist Duo in Nine More States
EcoWatch Daily Newsletter
jenifoto / iStock / Getty Images
Many people consider granola bars a convenient and healthy snack and enjoy their flavor and versatility.
A common green darners (Anax junius). Judy Gallagher / Flickr
By Jason Bittel
It's that time of year again: Right now, monarch butterflies are taking wing in the mountains of northwestern Mexico and starting to flap their way across the United States.
fstop123 / iStock / Getty Images Plus
At EcoWatch, our team knows that changing personal habits and taking actions that contribute to a better planet is an ongoing journey. Earth Day, happening on April 22, is a great reminder for all of us to learn more about the environmental costs of our behaviors like food waste or fast fashion.
To offer readers some inspiration this Earth Day, our team rounded up their top picks for films to watch. So, sit back and take in one of these documentary films this Earth Day. Maybe it will spark a small change you can make in your own life.
Denali national park. Domen Jakus / Flickr / CC BY-NC 2.0
By Stephanie Gagnon
Happy National Parks Week! This year, between April 20 and 28, escape to the beautiful national parks — either in person or in your imagination — and celebrate the amazing wildlife that calls these spaces home.
Sesame, three months old, at Seal Rescue Irleand.
Screenshot / Seal Rescue Ireland Instagram
On Friday, Seal Rescue Ireland released Sesame the seal into the ocean after five months of rehabilitation at the Seal Rescue Ireland facility. Watch the release on EcoWatch's Facebook.

Beer packs of Guinness will now come in a cardboard box. Diageo

By Jordan Davidson
Guinness is joining the fight against single use plastic. The brewer has seen enough hapless turtles and marine life suffering from the scourge of plastic.
Maskot / Getty Images
People of all ages are spending more of their day looking at their phones, computers and television screens, but parents now have another reason for limiting how much screen time their children get — it could lead to behavioral problems.