Toxic Strawberry Pesticide on Trial
Jan. 13, 2012 10:30AM EST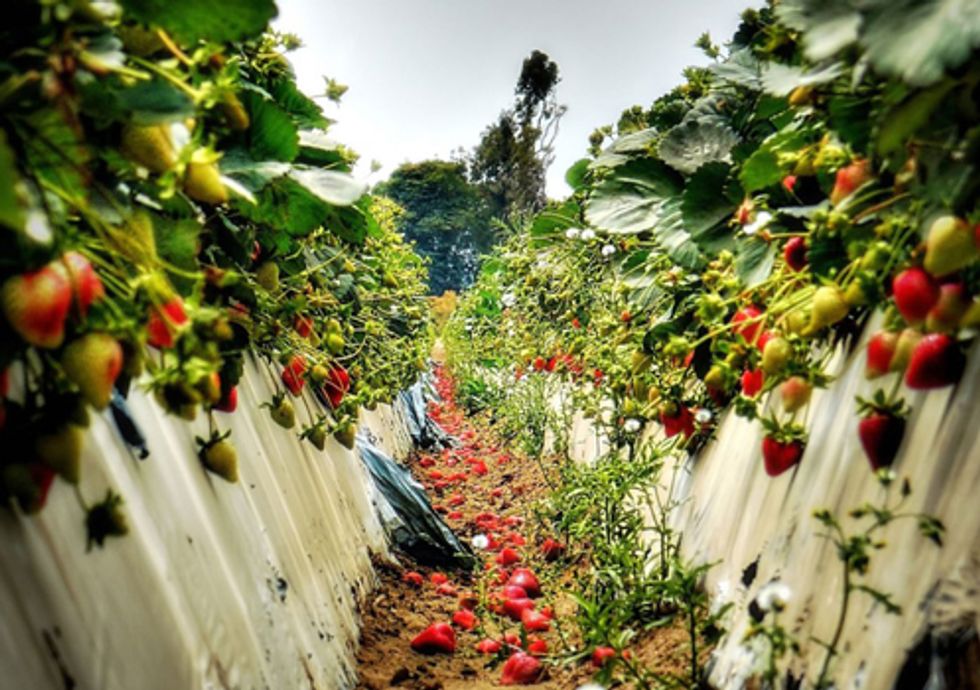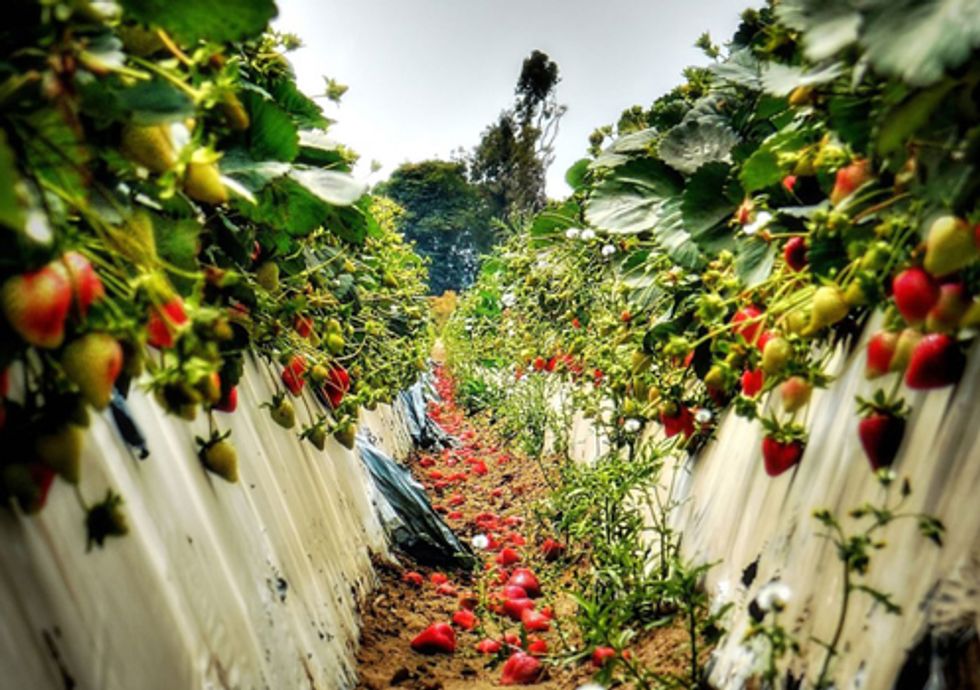 On Jan. 12, California's Alameda County Superior Court heard arguments regarding the state's approval in December 2010 of methyl iodide—a cancer-causing pesticide fumigant approved for use on the state's strawberry fields. Methyl iodide was approved despite independent scientific evidence about the significant health risks it poses to children, rural communities and farmworkers. Judge Frank Roesch is anticipated to file an opinion within the next few months.
"Nobody disputes that methyl iodide is a potent poison," said Earthjustice attorney Greg Loarie. "By approving the cancer-causing pesticide, California's pesticide regulators ignored the science and broke important laws designed to protect public health. The state's duty is to protect the public health and groundwater, not defend corporate profits."
Documents in the case show that top scientists in the California Department of Pesticide Regulation (DPR) warned their superiors of the dangers of methyl iodide and strongly criticized the "acceptable" levels of exposure for farmworkers and the public set by the political appointees running the department. Dozens of independent scientists, including six Nobel Laureates in chemistry, have publicly opposed the use of methyl iodide since 2007.
"The outcome of the case is important for re-establishing the integrity of science-based decision-making by the California Department of Pesticide Regulation and the California Environmental Protection Agency," said Kathy Collins, professor of biochemistry and molecular biology at the University of California, Berkeley. "Their processes must protect the health of people living and working in California by rigorously limiting the use of methyl iodide, even if safe standards for use of the chemical are not preferred by external corporate interests."
The lawsuit challenging approval of methyl iodide was filed in December 2010 by Earthjustice and California Rural Legal Assistance, Inc. on behalf of Pesticide Action Network North America, United Farm Workers of America, Californians for Pesticide Reform, Pesticide Watch Education Fund, Worksafe, Communities and Children, Advocates Against Pesticide Poisoning and farmworkers Jose Hidalgo Ramon and Zeferino Estrada. The suit claims state approval of methyl iodide violates the California Environmental Quality Act, the California Birth Defects Prevention Act, and the Pesticide Contamination Prevention Act. The defendants in the case are the California Department of Pesticide Regulation and Arysta Lifescience, manufacturer of methyl iodide.   
The judge did give some initial indications from bench about his opinions. "Did you consider not approving methyl iodide?...I don't see it. Absent that, I don't see how you can prevail in the lawsuit," said Superior Court Judge Frank Roesch. He also gave defendants until Jan. 20 to make a legal argument that DPR was not required to consider alternatives to methyl iodide under the California Environmental Quality Act.
"The science is clear that cancer-causing methyl iodide shouldn't be used near farmworkers, rural communities and children," said Paul Towers, spokesperson for Pesticide Action Network, the lead plaintiff in the case. "This case highlights the breakdown in government decision-making at the hands of corporate influence—a dangerous precedent that must be rectified."
"The exposure levels that California approved as "safe" for workers are 120 times higher than the levels that government scientists say protect against miscarriages and 56 times higher than the levels they say protect against thyroid cancer," stated Jora Trang, managing attorney of Worksafe, a plaintiff in the case. "Children are more vulnerable to pesticides than adults, so methyl iodide poses a particular risk to teenage farmworkers and young rural residents. The approval of methyl iodide has made lab rats out of our rural children. It is unconscionable."
Only six applications of methyl iodide—including two paid for by the manufacturer, Arysta LifeScience—have taken place in California since the Department of Pesticide Regulation approved it last December. Local governments, and state elected officials, have taken a stand against the chemical. Santa Cruz County recently passed a resolution against the chemical, while Monterey County is considering similar measures. Dozens of state legislators have authored letters in opposition to the chemical. As a result, Gov. Jerry Brown pledged to "take a fresh look" at the issue last March.
"Instead of protecting profits for polluters like Arysta, Gov. Brown should focus on promoting safe alternatives to methyl iodide and other pesticides," said Tracey Brieger, co-director of Californians for Pesticide Reform. "Ensuring a strong agricultural economy in California over the long term requires new thinking and support for innovative growers, not reliance on outdated toxic technology."
For more information, click here.
EcoWatch Daily Newsletter
Recent Stories from EcoWatch