This website uses cookies to ensure you get the best experience while browsing it. By clicking 'Got It' you're accepting these terms.
Toxic Chemicals—Looking at the Big Picture
Feb. 23, 2012 09:14AM EST
Science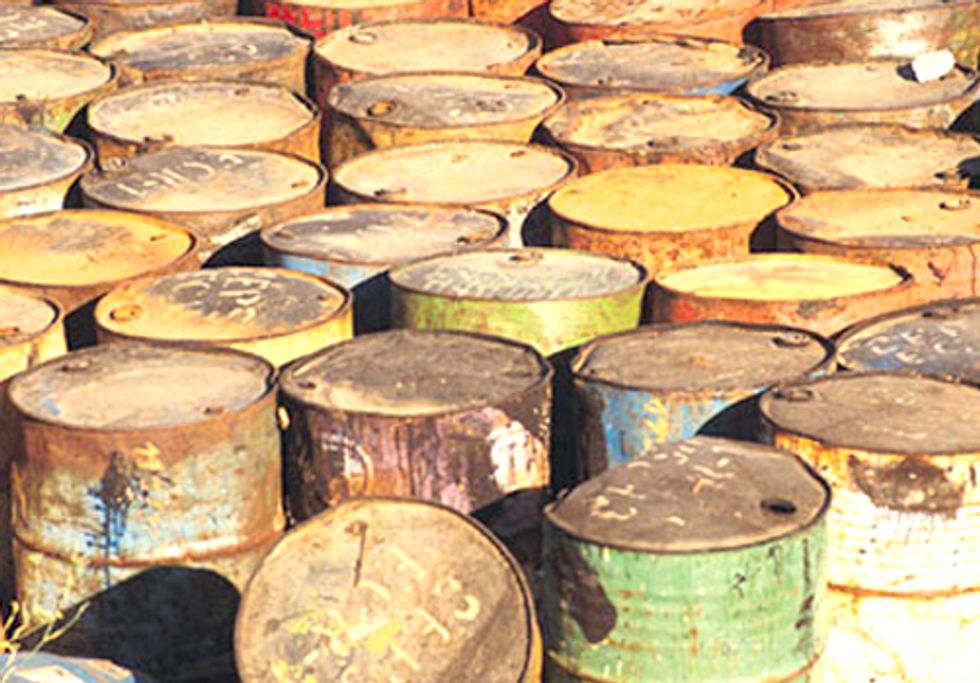 By Gina Solomon
Used with permission of NRDC – Switchboard
There are so many toxic chemicals and pollutants in our air, water, food and consumer products that it's easy to just focus on one at a time and get stuck in the details of each specific case. But sometimes it's helpful to step back and look at the big picture.The National Academies of Science (NAS) did precisely that nearly three years ago in a landmark report on protecting people from toxic chemicals. The report, entitled Science and Decisions: Advancing Risk Assessment, contained a series of clear recommendations directed at government agencies such as the U.S. Environmental Protection Agency (EPA) and the Food & Drug Administration (FDA), about how to use science to protect health. Unfortunately, the NAS recommendations have largely been ignored by both the EPA and the FDA. As we approach the third anniversary of the NAS report, it's a good time to look at the four most important recommendations from this impressive panel of scientists. Here's a summary based on their recommendations:
Identify and incorporate variability in human exposure and vulnerability into health assessments, so that all people are better protected.
When information is missing or unreliable, use science-based default assumptions that protect health, rather than waiting for more data, to speed up the chemical assessment and decision-making processes. There should be a clear set of criteria for when to depart from default assumptions.
In assessing the risk of chemicals, incorporate information about the potential impacts of exposure to multiple chemicals. Consider other factors, such as exposure to biological and radiological agents, and social conditions.
Because the population is exposed to multiple chemicals and there is a wide range of susceptibility to chemical exposures, it cannot be presumed that any—even low level—exposures are risk-free. It should be assumed that low levels of exposures are associated with some level of risk, unless there are sufficient data to contradict this assumption.
Since not very many people will want to read the full 424 page NAS report, the committee's recommendations are summarized and interpreted in a new NRDC and SEHN issue paper entitled, Strengthening Toxic Chemical Risk Assessments to Protect Human Health. Incorporating the recommendations of the NAS scientists into current decisions would substantially change the way the EPA and FDA are approaching a host of key issues.
For example:
Just this week, the President of the American Association for the Advancement of Science (AAAS) stated that she was "scared to death" by the anti-science movement ...spreading, uncontrolled, across the U.S. and the rest of the western world." It is becoming increasingly clear that the anti-science movement is fueled and funded by a small group of major corporate interests and individuals. Read more in this recent expose in the Guardian. The goal of the attack on science is to stop much-needed government regulations on toxic chemicals and other pollutants (such as greenhouse gases) that harm health. One sign of the success of the anti-science movement is that this important NAS science report has been sitting unheeded for nearly three years. It's time for the EPA and FDA to sit up and take notice.
For more information, click here.
EcoWatch Daily Newsletter
The CDC has emphasized that washing hands with soap and water is one of the most effective ways to prevent the spread of COVID-19. Guido Mieth / Moment / Getty Images
The Centers for Disease Control has emphasized that washing hands with soap and water is one of the most effective measures we can take in preventing the spread of COVID-19. However, millions of Americans in some of the most vulnerable communities face the prospect of having their water shut off during the lockdowns, according to The Guardian.
A California newt (Taricha torosa) from Napa County, California, USA. Connor Long /
CC BY-SA 3.0
Aerial photos of the Sierra Nevada — the long mountain range stretching down the spine of California — showed rust-colored swathes following the state's record-breaking five-year drought that ended in 2016. The 100 million dead trees were one of the most visible examples of the ecological toll the drought had wrought.
Now, a few years later, we're starting to learn about how smaller, less noticeable species were affected.
Disinfectants and cleaners claiming to sanitize against the novel coronavirus have started to flood the market.
Natthawat / Moment / Getty Images
Disinfectants and cleaners claiming to sanitize against the novel coronavirus have started to flood the market, raising concerns for the U.S. Environmental Protection Agency (EPA), which threatened legal recourse against retailers selling unregistered products, according to The New York Times.
A customer packs groceries in reusable bags at a NYC supermarket on March 1, 2020. Eduardo Munoz Alvarez/Getty Images
The global coronavirus pandemic has thrown our daily routine into disarray. Billions are housebound, social contact is off-limits and an invisible virus makes up look at the outside world with suspicion. No surprise, then, that sustainability and the climate movement aren't exactly a priority for many these days.
Ingredients are displayed for the Old School Pinto Beans from the Decolonize Your Diet cookbook by Luz Calvo and Catriona Rueda Esquibel. Melissa Renwick / Toronto Star via Getty Images
By Molly Matthews Multedo
Livestock farming contributes to global warming, so eating less meat can be better for the climate.