Town Rejects Solar Farm Amid Fears it Would 'Suck Up All the Energy From the Sun'
Dec. 14, 2015 03:50PM EST
Business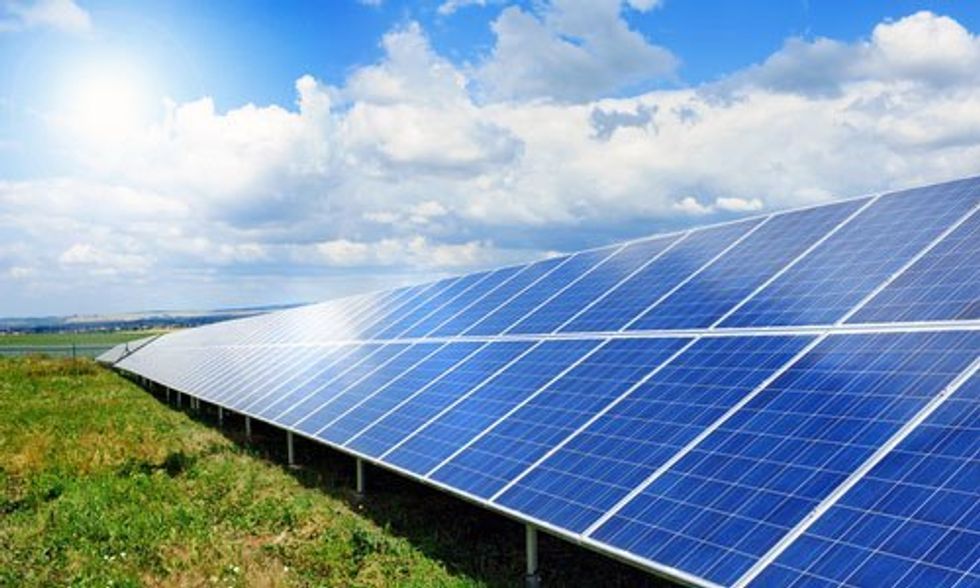 The town of Woodland, North Carolina rejected a proposal last week to rezone an area of land just outside of the town for a solar farm. The proposed site is an ideal location for a solar farm, according to the solar company behind the proposal—Strata—and the town's planning board, because of its close proximity to an electrical substation where the panels can be easily hooked up to the electrical grid.
A North Carolina town won't build a solar farm cause a science teacher said it would stop plants from growing 😂 #wtf https://t.co/6vlXeAaeMS

— Russell (@Russell)1450116525.0
Three solar farms have already been approved in the area, but the Roanoke-Chowan News Herald reported "citizens expressed distrust and fear of the solar panels" in a public meeting before the vote.
One of the more unusual claims came from Jane Mann, a retired science teacher, who is concerned that photosynthesis "would not happen" and the panels "would keep the plants from growing." She said she has "observed areas near solar panels where the plants are brown and dead because they did not get enough sunlight."
Mann also believes that the solar panels in the community are responsible for the high number of cancer deaths in the area. "I want to know what's going to happen," she said. "I want information. Enough is enough. I don't see the profit for the town."
"People come with hidden agendas," she added. "Until we can find if anything is going to damage this community, we shouldn't sign any paper."
At least two other residents, Bobby Mann and Mary Hobbs, believe that the solar panels are responsible for turning the community into a "ghost town with no job opportunities for young people." Hobbs said the panels that surround her house have brought down the value of her home.
"You're killing your town," Bobby Mann told those gathered at the meeting. "All the young people are going to move out." He said the solar farms would "suck up all the energy from the sun and businesses would not come to Woodland."
Several representatives from Strata were also present at the meeting to talk about the proposal. "There are no negative impacts," one of the representatives, Beth Trahos, said. "A solar farm is a wonderful use for a property like this."
Trahos assured residents solar panels "are proven to be safe and exist next to homes" and "there are no negative impacts on property values statewide."
Another representative, Brent Niemann, even explained that "the panels don't draw additional sunlight." They only capture the sunlight that hits them directly.
Despite the company representatives' assurances, the town could not be swayed. The city not only voted against rezoning the land, but later voted for a moratorium on future solar farms.
The vote flies in the face of recent nationwide polling, which shows very strong support for renewables, even among conservatives.
YOU MIGHT ALSO LIKE
Morocco and California Lead the Way in Replacing Fossil Fuels With Renewable Energy
Interactive Map: 50,000 Wind Turbines Generate One-Third of America's Green Energy
Elon Musk: We Must Put a Price on Carbon to Expedite Transition to Renewables
Google Announces 'Largest Purchase of Renewable Energy Ever'
EcoWatch Daily Newsletter
Recent Stories from EcoWatch