This website uses cookies to ensure you get the best experience while browsing it. By clicking 'Got It' you're accepting these terms.
Tornados Attacking in Swarms. Is Climate Change to Blame?
Oct. 17, 2014 10:43AM EST
Climate
Tornados are among the most frightening storms, in part because of their destructive power but also because of their unpredictability. You can track and prepare for a hurricane, but tornados strike quickly and with little warning. And unlike hurricanes, tornados have no specific season.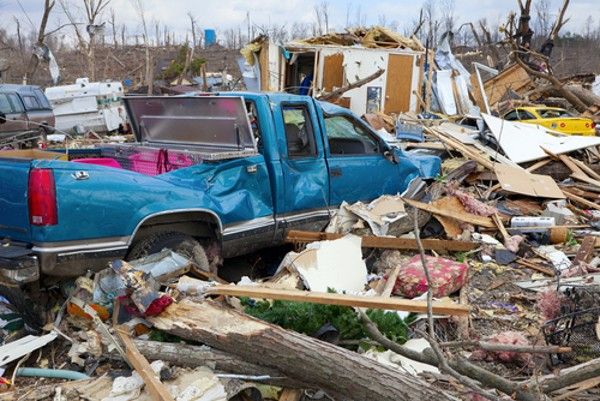 Photo credit: Shutterstock
And if it seems to you that tornado incidents have been bigger and scarier recently, you're right, says a team of researchers in a new study published today in Science. While it found that tornados haven't increased in number and, in fact, the number of days on which tornados are occurring has decreased, the appearance of tornados in clusters has risen. That means if one tornado touches down, more are likely to occur in quick succession in the same geographic area. And scientists are asking if climate change is to blame.
"When people ask, 'Are we getting more tornadoes, are we getting fewer tornadoes, are they later, are they earlier?'—the answer to everything is yes," said lead study author Harold Brooks, senior scientist at the National Oceanic and Atmospheric Administration's Severe Storms Laboratory in Norman, Oklahoma.
An earlier study by Florida State University professor James Elsner, released in August, found a similar change in tornado patterns.
"We may be less threatened by tornadoes on a day-to-day basis, but when they do come, they come like there's no tomorrow," said Elsner.
The new study found that while the number of days with tornados stronger than F-1 on the Fujita scale for ranking tornado power decreased, the odds of having a day with 32 tornados has doubled. Prior to 1990, most years had no such days. Since 2001, every year has had one day with 32 or more tornados. A three-day period in April 2011 produced 355 tornados across the southern and eastern U.S. with 211 touching down in a 24-hour period on April 27, primarily in Alabama and Mississippi, killing more than 300 people in six states.
The study's summary says, "Whether or not climate change has had an impact on the occurrence of tornadoes in the United States has become a question of high public and scientific interest, but changes in how tornadoes are reported have made it difficult to answer it convincingly. We show that, excluding the weakest tornadoes, the mean annual number of tornadoes has remained relatively constant, but their variability of occurrence has increased since the 1970s. This is due to a decrease in the number of days per year with tornadoes combined with an increase in days with many tornadoes, leading to greater variability on annual and monthly time scales and changes in the timing of the start of the tornado season."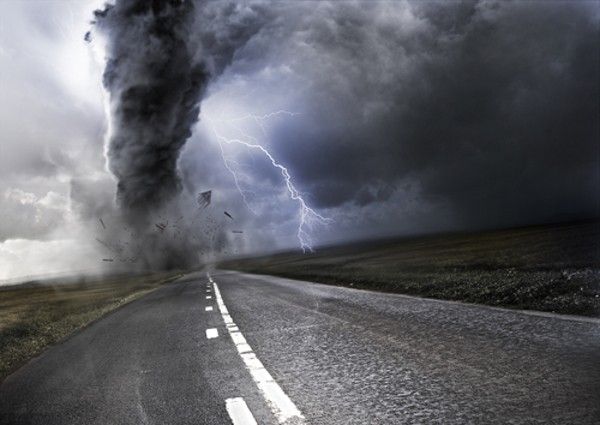 Photo credit: Shutterstock
While the study only hinted a link to climate change, Brooks said it's a preliminary step in investigating how global warming might be connected to changes in the patterns of tornado activity. Brooks told Live Science "Obviously, we've had a change in the frequency of the number of days of tornadoes, and in some sense that's a reflection of the climate being different than it was. But we don't have the primary cause and effect yet."
Tornados develop when warm, moist weather fuels thunderstorms that create changing wind directions (wind shear) that rotates the winds. While global warming creates fertile conditions for thunderstorms, studies have disagreed on whether it strengthens or weakens wind shear.
YOU MAY ALSO LIKE
Hawaii Hurricanes, El Niño and Climate Change
Obama Plan Helps Communities Prepare for Extreme Weather Brought on by Climate Change
Scientists Find Extreme Weather Events Fueled by Climate Change
EcoWatch Daily Newsletter
Tuna auctions are a tourist spectacle in Tokyo. Outside the city's most famous fish market, long queues of visitors hoping for a glimpse of the action begin to form at 5 a.m. The attraction is so popular that last October the Tsukiji fish market, in operation since 1935, moved out from the city center to the district of Toyosu to cope with the crowds.

gmnicholas / E+ / Getty Images
Kristan Porter grew up in a fishing family in the fishing community of Cutler, Maine, where he says all roads lead to one career path: fishing. (Porter's father was the family's lone exception. He suffered from terrible seasickness, and so became a carpenter.) The 49-year-old, who has been working on boats since he was a kid and fishing on his own since 1991, says that the recent warming of Maine's cool coastal waters has yielded unprecedented lobster landings.
Nicole Greenfield is a writer at NRDC whose articles on religion, the environment, popular culture and social justice have appeared in many publications.
Aerial view of lava flows from the eruption of volcano Kilauea on Hawaii, May 2018. Frizi / iStock / Getty Images
Hawaii's Kilauea volcano could be gearing up for an eruption after a pond of water was discovered inside its summit crater for the first time in recorded history, according to the AP.
The Eqip Sermia Glacier is seen behind a moraine left exposed by the glacier's retreat during unseasonably warm weather on Aug. 1 at Eqip Sermia, Greenland. Sean Gallup / Getty Images
hadynyah / E+ / Getty Images
By Johnny Wood
The Ganges is a lifeline for the people of India, spiritually and economically. On its journey from the Himalayas to the Bay of Bengal, it supports fishermen, farmers and an abundance of wildlife.
The river and its tributaries touch the lives of roughly 500 million people. But having flowed for millennia, today it is reaching its capacity for human and industrial waste, while simultaneously being drained for agriculture and municipal use.
Here are some of the challenges the river faces.
Protesters gathered outside US Bank and Wells Fargo locations around the U.S. to protest investment in the Dakota Access Pipeline on Dec. 1, 2016. This photo is from a protest outside US Bank in south Minneapolis, Minnesota.
Fibonacci Blue / CC BY 2.0
By Jake Johnson
As a growing number of states move to pass laws that would criminalize pipeline protests and hit demonstrators with years in prison, an audio recording obtained by The Intercept showed a representative of a powerful oil and gas lobbying group bragging about the industry's success in crafting anti-protest legislation behind closed doors.
Reposted with permission from our media associate Common Dreams.

DESIREE MARTIN / AFP / Getty Images
Wildfires raging on Gran Canaria, the second most populous of Spain's Canary Islands, have forced around 9,000 people to evacuate.