Top Earth Scientists Warn of Global Ecological Emergency
Feb. 27, 2012 09:59AM EST
Climate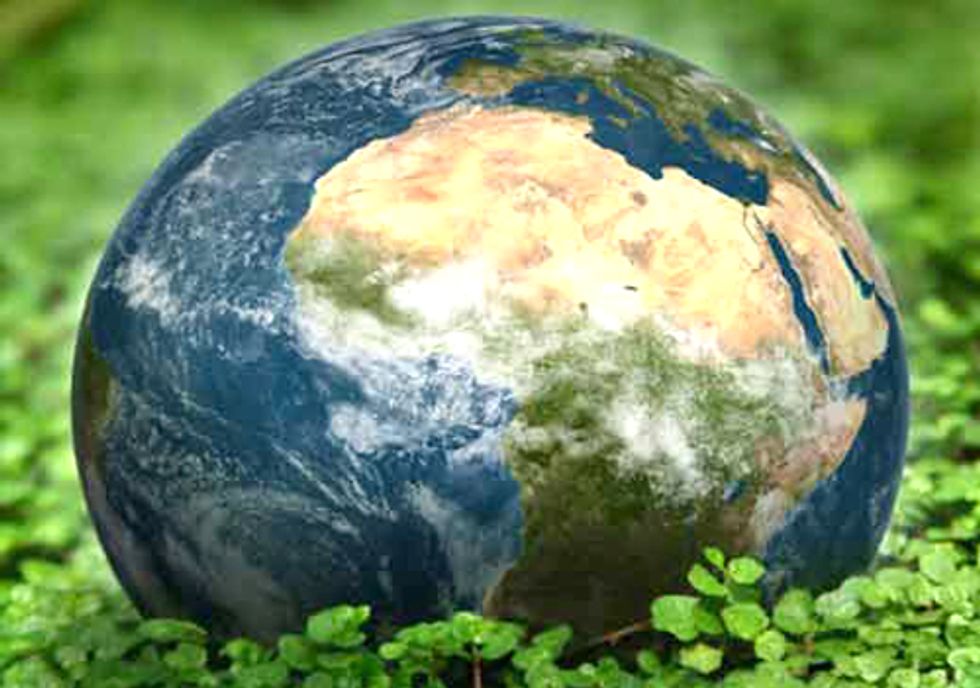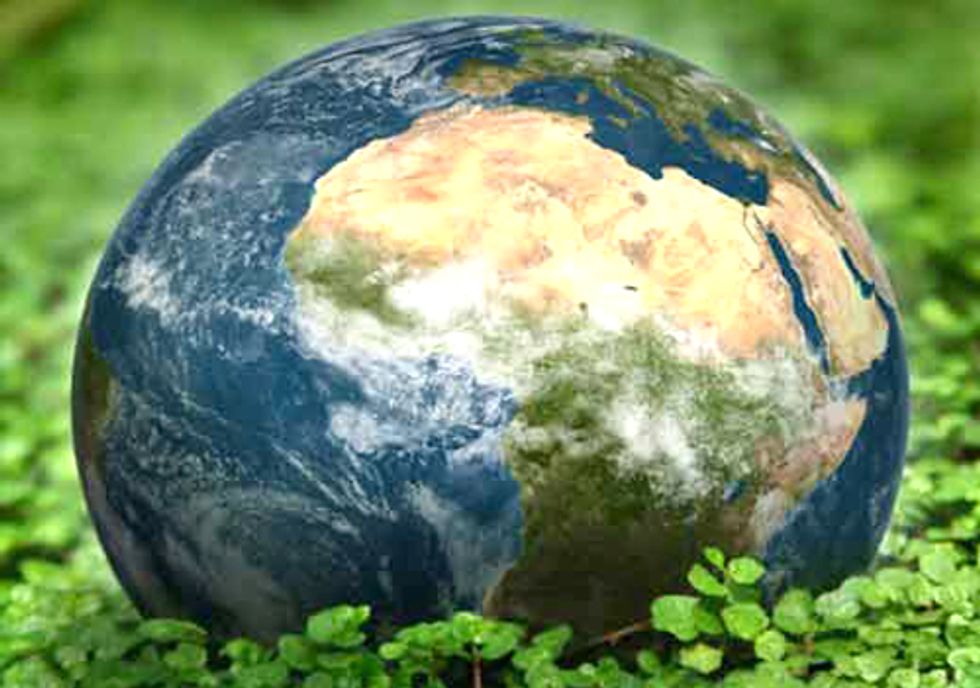 Ecological Internet (EI) reiterates its declaration of a planetary ecological emergency 1, first issued two years ago. Since then abrupt climate change has revealed itself in all its fury. Habitat loss and extinction have intensified, food and water have become increasingly scarce, and human inequity and injustice have grown. Yet there have also been promising signs of a global awakening regarding global ecology, rights, and workers—seeds of revolutionary social change necessary to sustain global ecology.
"There is no question global ecological systems are collapsing, as important planetary ecological boundaries have been—and continue to be—crossed. The human system's fantastical growth, based upon liquidating nature, has finally caught up with us, and key ecosystems necessary to sustain global ecology are failing," explains Dr. Barry. "An Eco-Earth Revolution to overthrow the industrial economic growth machine destroying ecosystems may well be the only option left to sustain global ecology."
This past week the world's leading international Earth scientists issued their own similar warning—that we face a perfect storm of ecological and social problems driven by overpopulation, overconsumption and environmentally damaging technologies. In a paper prepared for the upcoming Rio+ 20 Earth Summit to be held in Rio de Janeiro in June, they also noted the failures of the economic "perpetual growth myth" and called for "dramatic action to avert a collapse of civilization"2.
Ecological Internet's first declaration was based upon scientific findings in Planetary Boundaries: A Safe Operating Space for Humanity, published in 2009 in the journal Ecology and Society3. Humanity was found to have already overstepped three of nine planetary boundaries—biodiversity loss, climate change and nitrogen cycle—and to be approaching boundaries for the use of fresh water and land, and ocean acidification. An overwhelming amount of other scientific knowledge supports these warnings.
Dr. Barry continues, "Ecological Internet calls for an immediate people's power Earth Revolution on behalf of Earth, all life, and the human family. Revolutionary actions—composed of billions of acts of personal resistance to the industrial growth machine—are required to end coal and tar sands, dismantle industrial agriculture, and protect and restore old forests and other natural ecosystems. These are some of the requirements for living well within the biosphere's carrying capacity."
For more information, click here.
—————
1. First made on April 13, 2010, Planetary Ecological Emergency Declared.
2. Environment and Development Challenges: The Imperative to Act
3. Journal Article: Planetary Boundaries: A Safe Operating Space for Humanity
Ecological Internet—leading provider of Internet biocentric ecology news, action and analysis—joins with Earth's best scientists in warning the human family faces imminent collapse of the biosphere—the thin layer of life organized into ecosystems—that makes Earth habitable and human well-being possible.
From Earth's Newsdesk and New Earth Rising, projects of Ecological Internet (EI)
Contact: Dr. Glen Barry, Ecological Internet, [email protected], +1 (608) 381-5865 for interviews
EcoWatch Daily Newsletter
Recent Stories from EcoWatch