This website uses cookies to ensure you get the best experience while browsing it. By clicking 'Got It' you're accepting these terms.
'Top Chef' Guest Star José Andrés Challenges Contestants to Cook With Solar-Powered Stoves
Dec. 17, 2015 11:19AM EST
Food
This week's episode of Bravo's hit show Top Chef focuses on cooking with renewable energy. In the series, chefs compete against each other in various culinary challenges. Their dishes are judged by a panel of professional chefs and other experts in the field. Each week, one or more chefs is eliminated until the top chef is chosen.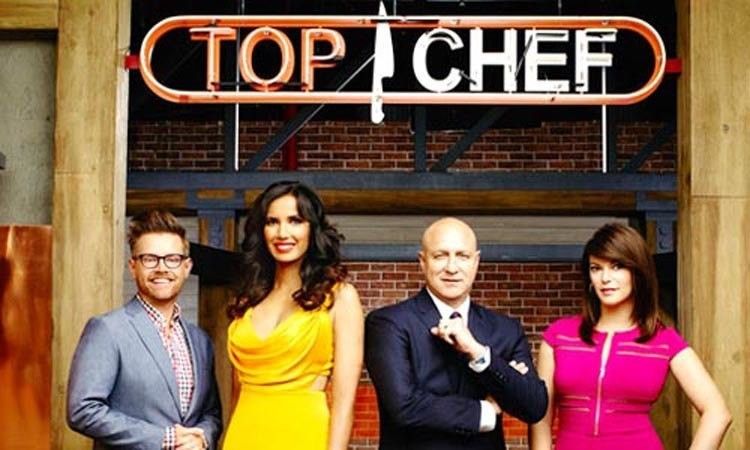 This week, the chefs are in Palm Springs, California with guest star chef José Andrés to use solar-powered stoves and ovens to whip up a dish. The chefs have 30 minutes to create a dish with "the cleanest energy there is—the sun," explained host Padma Lakshmi.
Andrés has been named as one of the 100 most influential people in the world by TIME magazine and Outstanding Chef by the James Beard Foundation. According to Bravo, he's "an internationally recognized culinary innovator, a passionate advocate for food and hunger issues, an author, educator, and television personality and the chef/owner of ThinkFoodGroup."
In 2010, Andrés traveled to post-earthquake Haiti and said he "saw first-hand that food does have the power to change the world." He started a nonprofit World Central Kitchen in 2012 to advocate for clean energy solutions to address hunger and poverty.
The episode, It's a Dry Heat, airs tonight at 10 p.m. ET/PT. Watch this exclusive clip:
YOU MIGHT ALSO LIKE
Elon Musk: We Can Power America by Covering Small Corner of Utah With Solar
Fossil Fuel Stocks Tumble, Renewable Energy Stocks Soar
San Diego Passes Strongest City-Wide 100% Clean Energy Law in America
Solar Powered 'Farm from a Box': Everything You Need to Run an Off-Grid Farm
EcoWatch Daily Newsletter
Large food companies are following in the footsteps of fast-food restaurants such as Burger King and KFC by offering meat alternatives. Getty Images
By Elizabeth Pratt
Hormel, Kellogg's, and Kroger are among the large companies now planning to offer "fake meat" products at grocery stores.
Experts say the trend toward plant-based meats coincides with consumers' desires to eat less meat.
However, experts urge consumers to closely check package labels as a product isn't necessarily healthy just because it's described as plant-based.
In grocery stores and fast-food outlets around the U.S., a revolution is taking place.
Colombia rainforest. Marcel Oosterwijk / CC BY-SA 2.0
Many of us think of the Amazon as an untouched wilderness, but people have been thriving in these diverse environments for millennia. Due to this long history, the knowledge that Indigenous and forest communities pass between generations about plants, animals and forest ecology is incredibly rich and detailed and easily dwarfs that of any expert.
picture-alliance / Newscom / R. Ben Ari
By Wesley Rahn
Plastic byproducts were found in 97 percent of blood and urine samples from 2,500 children tested between 2014 and 2017, according to a study by the German Environment Ministry and the Robert Koch Institute.

Pexels
Medically reviewed by Daniel Bubnis, MS, NASM-CPT, NASE Level II-CSS
Hot yoga has become a popular exercise in recent years. It offers many of the same benefits as traditional yoga, such as stress reduction, improved strength, and flexibility.
Lara Hata / iStock / Getty Images
By SaVanna Shoemaker, MS, RDN, LD
Rice is a staple in many people's diets. It's filling, inexpensive, and a great mild-tasting addition to flavorful dishes.
An image of the trans-alaskan oil pipeline that carries oil from the northern part of Alaska all the way to valdez. This shot is right near the arctic national wildlife refuge. kyletperry / iStock / Getty Images Plus
The Trump administration has initialized the final steps to open up nearly 1.6 million acres of the protected Alaskan National Wildlife Refuge to allow oil and gas drilling.