This website uses cookies to ensure you get the best experience while browsing it. By clicking 'Got It' you're accepting these terms.
Top 7 Captivating EcoBusiness Stories of 2013
Dec. 31, 2013 04:36PM EST
Business
It's only been about three months since I joined the EcoWatch team, so is it really possible for me to compile a list of my favorite stories?
Of course!
No, it hasn't been long, but there's still been plenty of time to explore any and every thing within the realms of renewable energy, electric vehicles, green building and companies whose products and practices make the world the better place. I had no idea I could become this inspired so quickly from researching and writing about topics that, in some cases, I hadn't delved into at any point in my career before leading EcoWatch's Business vertical. 
I think readers and writers both want and expect news to be timely, thought provoking and uplifting, when possible. We saw a lot of these qualities in 2013, but some stories stand a bit taller than the rest. Whether the subject was a kale chip maker or an optimistic outlook on renewables, things seemed a bit greener in 2013. Here's hoping that trend continues in 2014. Here are my favorite stories of the year (in no particular order):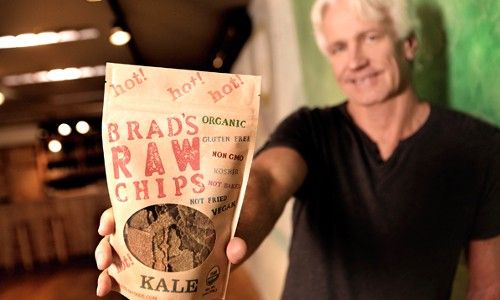 Brad Gruno's homemade kale chips were the talk of farmers markets in Bucks County, PA by 2009. Four years later, his gluten-free, vegan, non-GMO (genetically modified organism) products are available at Whole Foods, Kroger and local retailers across the country. His Brad's Raw Made Easy also hit shelves today. Read our Q&A with him here.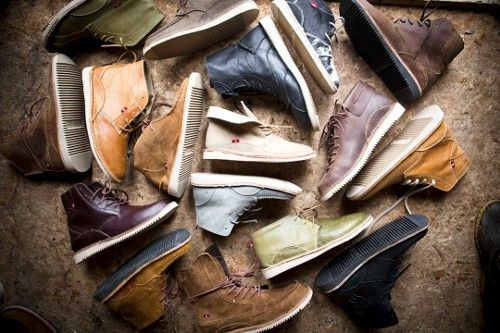 "Becoming the world's first Fair Trade Certified footwear manufacturing factory was a rigorous process, but we did it because we believe this partnership will make us better as a company and employer," company founder Tal Dehtiar said of his Addis Ababa, Ethiopia factory that needed to meet 255 standards and requirements.
"Our goal is to be a voice for ethical manufacturing so that factory workers around the world can provide a better life for themselves and their families."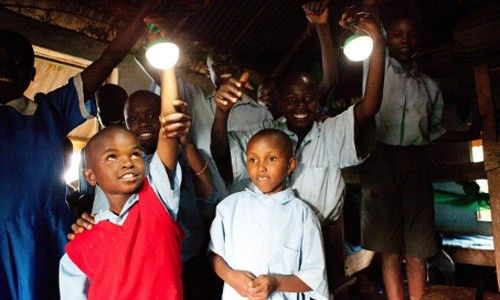 We write a bunch about deploying solar panels on the roofs of homes and offices all over, but how about solar as a solution for people who rely on kerosene for light or for those who don't have light at all?
"I've met people in Africa and Asia who walk for miles to spend significant income on kerosene fuel for light," said Nokero CEO Steve Katsaros, whose company is short for "no kersosene." "Prices fluctuate wildly, and are often controlled by cabal, so people don't know what the kerosene will cost. They also know it's dangerous and even deadly to burn this dirty fuel in their house, but they don't think they have another option."
Now, they do, beginning at $6, thanks to the Denver, CO-based company.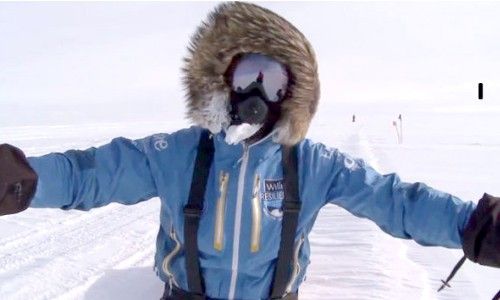 How could such an amazing feat not make this list? 
Just last week, Parker Liautaud completed the fastest-ever unsupported walk from the edge of Antarctica to the South Pole. The 19-year-old is also the youngest person to ever reach the North and South Poles.
The 2013 Willis Resilience Expedition—traveled with veteran explorer Doug Stoup to shine a brighter light on climate change advocacy—took 18 days, four hours and 43 minutes. The duo skied about 315 miles for up to 12 hours a day at an average pace of 17.4 miles per day while lugging sleds that weighed in excess of 176 pounds. Read more about it here.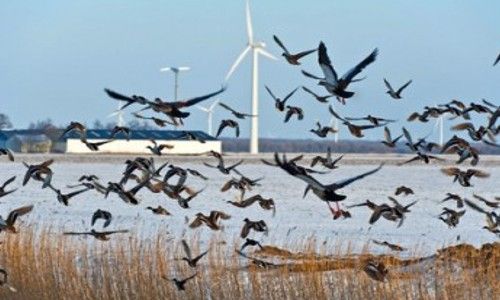 Photo courtesy of Shutterstock
This doesn't fit the feel-good vibe of the rest of this list, but it is the same story that prompted an online user to say "somebody needs to watch EcoWatch," so there's that.
There is nothing good about bird deaths or fines, but the story did spark some thoughtful discussion about how much we're willing to pay for renewable energy. On one side, groups like the American Bird Conservancy proclaimed that "wind energy is not green if it is killing hundreds of thousands of birds," while utilities and wind power organizations were left to play defense. Where do you stand? If you weren't one of hundreds who opined on this topic last month, feel free to do so now.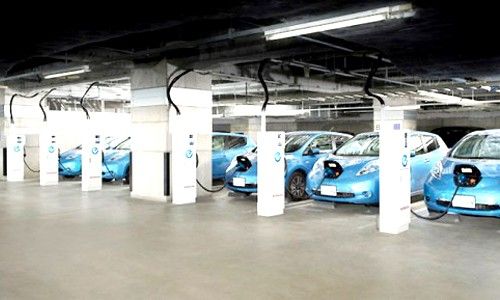 Cars powering buildings? I'm not sure about you, but I certainly didn't see that one coming. Nissan did, though, and spent some time this summer testing the concept in Japan.
"The results have led to approximately a 2.5-percent reduction of electrical power use during peak hours," according to a Nissan statement.
Though the estimate was based on average Tokyo Electric Power Co. rates, the power use would equate to annual savings of nearly $5,000 U.S. dollars or 500,000 in Japanese yen.
I'm sure property owners in the U.S. would sign up for that.
We already used this on our list of the most inspiring interviews of 2013, but it's far too good to be ranked just once.
It wasn't what Professor Mark Jacobson was saying—if you're an advocate of renewable energy, you hear this kind of talk on a daily basis—as much as it was the platform. Solar and wind energy simply don't get the late-night limelight.
David Letterman helped change that in October by inviting the best renewable power spokesman you could have hoped for—an academic who had co-written a 100-percent renewables plan for Scientific American four years earlier. Watch the above videos to hear his thoughts on going green.
Visit EcoWatch's BUSINESS page for more related news on this topic.

EcoWatch Daily Newsletter
Colombia rainforest. Marcel Oosterwijk / CC BY-SA 2.0
Many of us think of the Amazon as an untouched wilderness, but people have been thriving in these diverse environments for millennia. Due to this long history, the knowledge that Indigenous and forest communities pass between generations about plants, animals and forest ecology is incredibly rich and detailed and easily dwarfs that of any expert.
picture-alliance / Newscom / R. Ben Ari
By Wesley Rahn
Plastic byproducts were found in 97 percent of blood and urine samples from 2,500 children tested between 2014 and 2017, according to a study by the German Environment Ministry and the Robert Koch Institute.

Pexels
Medically reviewed by Daniel Bubnis, MS, NASM-CPT, NASE Level II-CSS
Hot yoga has become a popular exercise in recent years. It offers many of the same benefits as traditional yoga, such as stress reduction, improved strength, and flexibility.
Lara Hata / iStock / Getty Images
By SaVanna Shoemaker, MS, RDN, LD
Rice is a staple in many people's diets. It's filling, inexpensive, and a great mild-tasting addition to flavorful dishes.
An image of the trans-alaskan oil pipeline that carries oil from the northern part of Alaska all the way to valdez. This shot is right near the arctic national wildlife refuge. kyletperry / iStock / Getty Images Plus
The Trump administration has initialized the final steps to open up nearly 1.6 million acres of the protected Alaskan National Wildlife Refuge to allow oil and gas drilling.
Kaboompics / Pexels
Tensions between lawmakers and several large manufacturing companies came to a head on Capitol Hill this week during a hearing on toxic fluorochemicals in U.S. drinking water.