Top 10 Priority Areas in Marine Conservation
If you walk on the beach and look out at your nearest stretch of the global ocean, it can be hard to fathom the incredible diversity that lies beneath the waves. Our oceans contain an estimated 2.2 million species, the vast majority of which have never been seen or described by scientists.
However, in recent years we've been making serious headway in trying to understand the diversity that supports an incredible array of benefits that we rely on our oceans to provide. The well-being of hundreds of millions of coastal people relies on the nutrition and employment provided by fisheries and the coastal protection provided by habitats like mangroves and coral reefs. Yet despite our oceans' value, until recently we lacked a global map of marine areas where we should prioritize biodiversity conservation efforts.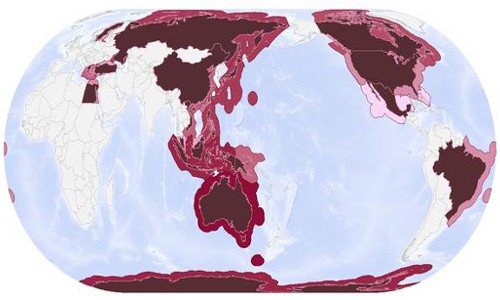 To remedy this, Conservation International—in collaboration with scientists from the University of California, Santa Barbara, Albert-Ludwigs-University of Freiburg, the International Union for the Conservation of Nature (IUCN) and BirdLife International—has published a new study in the journal PLOS ONE.
The study pulls together an extensive database of where 12,500 different marine species—fish, marine mammals, seabirds, corals and others—are found. We used these data to identify not only where the greatest numbers of species are located, but where the highest concentrations of rare species are and where the most unique ones can be found. Then we combined these data with maps of where human activities such as fishing, climate change and marine pollution are having the greatest impacts on the ocean.
Together, these data allowed us to create a map of where marine biodiversity is most and least threatened by human activities. Places that are heavily impacted are priorities for action to prevent further declines, while places that are lightly impacted can be protected before they are degraded. The information we generated from our work can be used as a roadmap for prioritizing the protection of particularly important places for biodiversity conservation. 
Here are some of them: the top 10 places with the greatest extent of priority areas within their waters.
1. Australia: Home to the world's largest barrier reef, Australia's oceans support billions of dollars in tourism and fisheries.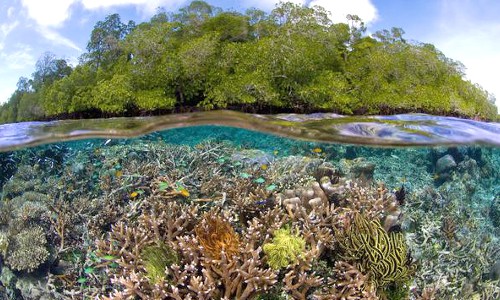 2. Indonesia: Although its colorful reefs are among the most diverse on Earth, many of Indonesia's marine ecosystems are also among the most threatened due to dynamite fishing, mangrove destruction and high rates of shark fishing and finning.

3. Antarctica: Home to many seabirds, mammals and other species found nowhere else, marine ecosystems in Antarctica have been kept more intact than in many places thanks to their inaccessibility and international agreements under the unique Antarctic Treaty System.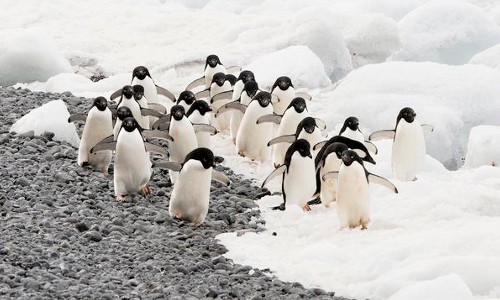 4. Russia: Although Russia is home to many unique coldwater species that have been relatively safe from human activities, climate change may open up many of these areas to fishing and mining. 

5. Japan: This island nation's waters are home to many tropical coral reef species as well as species that thrive in colder waters, all of which are threatened by impacts from fishing, pollution from shipping traffic and climate change.

6. The Philippines: With some of the highest concentrations of marine species — and relatively rare species — in the world, nearly all of the Philippines marine areas are highly impacted by human activities, including overfishing, destructive practices like dynamite fishing and pollution from shipping traffic.

7. Canada: This country's territorial waters are rich in seaweed species and home to 40% of the world's marine mammal species, but threatened by impacts from fishing and marine-based pollution.

8. Greece: This Mediterranean country's concentration of unique species includes 14 marine mammal species, half of which are considered Endangered or Critically Endangered by the IUCN Red List. These animals are threatened by development along its extensive coastline, marine pollution and overfishing.

9. Vietnam: Vietnam has very high numbers of marine species, including more than 300 species of reef-building corals, many of which are threatened by marine pollution from shipping and fishing pressures.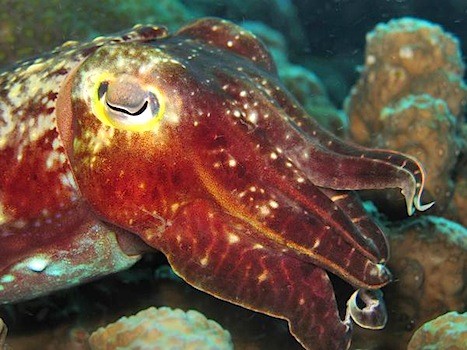 10. Papua New Guinea: This country has some of the highest levels of marine biodiversity in the world—including pygmy seahorses, reef sharks and tropical fishes—but is considerably less impacted than other areas in the region. 
We found that climate change and fishing had the biggest impacts on priority areas, revealing the need for both global and local action. Policy efforts aimed at reducing the human activities causing climate change will be critical for mitigating further losses, especially in the open oceans and near the Arctic and Antarctic oceans. Fishing impacts at local and regional scales will need to be better managed through a combination of spatial management and traditional fisheries management approaches.
Preserving places of high biodiversity is a major international policy priority. The U.N. Convention on Biological Diversity has called for 10 percent of the ocean to be protected by 2020, with a focus on areas that are especially important for biodiversity and ecosystem services that people depend on, such as climate regulation and fish breeding areas. According to the IUCN, close to three percent of the world's ocean is currently under protection.
As we continue to collect and refine data, as well as incorporate socioeconomic and governance considerations, it is possible that new marine conservation priorities may arise. However, results from this study are an essential first step in guiding limited resources to regions where investment can best sustain marine biodiversity—and, by extension, the oceans on which we all depend.
This post was originally published on Conservation International's blog, Human Nature.
Visit EcoWatch's BIODIVERSITY and WATER pages for more related news on this topic.

Bill Maher is sick of billionaires' obsession with Mars, more like "Mars-a-Lago," he said.
In a new animation produced by ATTN:, the popular talk show host of Real Time, discusses the perils of our planet, including how "climate change is killing us."
Keep reading...
Show less
Dr. Benjamin D. Santer, research scientist
A group of prominent climate scientists have written a study explicitly refuting statements made by the U.S. Environmental Protection Agency Administrator Scott Pruitt on climate data. During his Senate confirmation hearing, Pruitt claimed in a written response that satellite data shows a "leveling off" of warming over the past two decades.
Keep reading...
Show less
By David Pomerantz
The Nevada Assembly passed a bill Wednesday that would dramatically increase the growth of renewable energy in the state, but Sheldon Adelson, the casino magnate and major donor to Donald Trump, is attempting to prevent the bill from becoming law.
Keep reading...
Show less
Matt Crossick
By Yosola Olorunshola
Whether it's through fashion or protest, Vivienne Westwood is not a woman afraid of making a statement.
On May 23, she rocked up to the residence of the Archbishop of Canterbury in London with a special guest—the Grim Reaper—to issue a strong statement on the Church of England's position on fracking.
Keep reading...
Show less
By Paul Brown
The food industry and big agricultural concerns are driving climate change and at the same time threatening to undermine efforts to feed the world's growing population, according to GRAIN, an organization that supports small farmers.
Particularly singled out for criticism are the large chemical fertilizer producers that have gained access to the United Nations talks on climate change. GRAIN accuses them of behaving like the fossil fuel companies did in the 1990s, pushing false information in the hope of delaying real action on climate change.
Keep reading...
Show less
By Sydney Robinson
President Trump has no doubt been given a long list of extravagant, elaborate gifts in his lifetime, but the gift given to him today by Pope Francis may not make it on his most favorite list.
Keep reading...
Show less
By John Rogers
Maybe it's because I first started working on clean energy while serving in the Peace Corps he founded, or maybe it's my years of working on these issues from his home state. But I can't help thinking about the 100th anniversary of John F. Kennedy's birth, and connecting his stirring rhetoric to the energy challenges of our times.
Here's what our 35th president might have said about the challenges of energy transition and the opportunities in clean energy:
"Change is the law of life. And those who look only to the past or present are certain to miss the future."
Keep reading...
Show less
May. 24, 2017 01:47PM EST
Keep reading...
Show less


Get EcoWatch in your inbox