Top 10 Healthiest Plant-Based Diets
Jan. 15, 2015 02:38PM EST
Food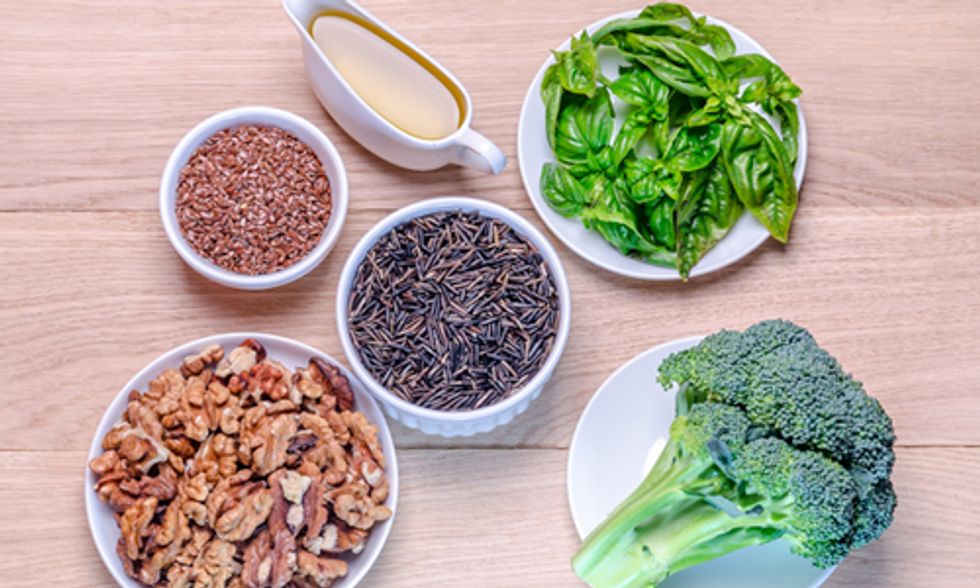 U.S. News and World Report has compiled a list of the best diets for 2015. After examining 35 of the most popular diets, experts identified the best diets overall and broke up the diets into several different categories, including "Best Plant-Based Diets." Plant-based diets are proven to be better for your health and the health of the environment. Studies have proven that diet and climate change are inextricably linked.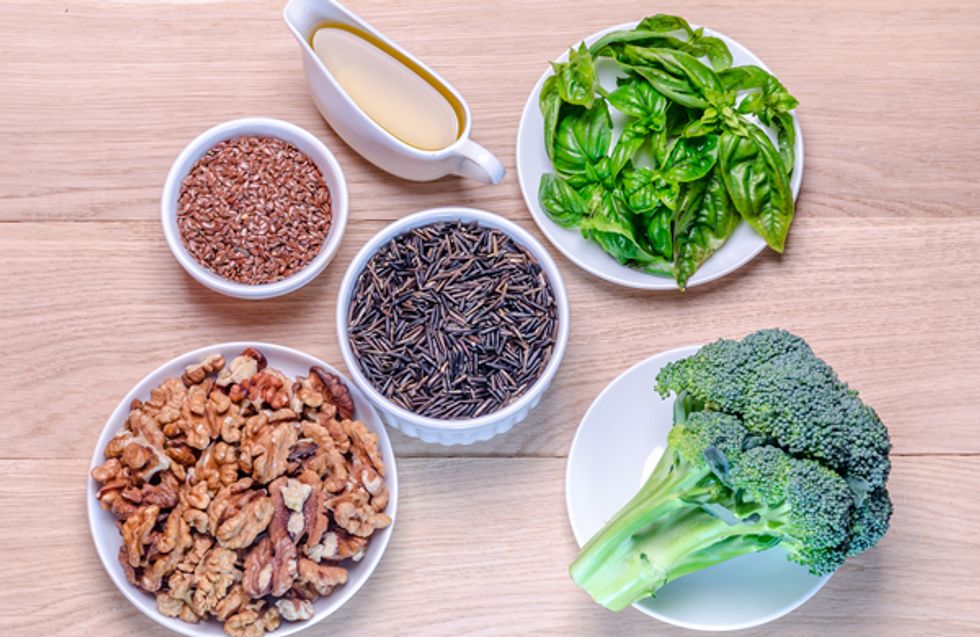 Photo credit: Shutterstock
Diets rich in meat and dairy produce higher amounts of greenhouse gas emissions and have been linked to diabetes, heart disease and high blood pressure among other illnesses. In contrast, plant-based diets have been shown to improve cardiovascular health, curtail high blood pressure and lower plasma lipids. For the rankings, experts used criteria such as a diet's "ability to deliver weight loss, provide good nutrition and safety, and be relatively easy to follow."
If you want a diet that is good for you and good for the Earth, look no further than these diets:
The so-called "mediterranean diet" is nothing more than the typical diet consumed in countries like Spain, France, Greece and Italy, and even countries like Turkey and Morocco, a region where incidence of heart disease is low. It's also connected with reduced risk of cancer, Parkinson's disease and Alzheimer's disease. Overall, the Mediterranean diet is a sensible, balanced diet that is low in red meat, sugar and saturated fat. Instead it emphasizes fruits, vegetables, whole grains, nuts and lean protein.
2. Flexitarian Diet
The flexitarian diet is a very similar concept to the Mediterranean Diet with a plant-heavy emphasis. It is a combination of the words "flexible" and "vegetarian," the idea being that you eat meat but very sparingly. The diet promotes the "new meat"—tofu, beans, lentils, peas, nuts, seeds and eggs. Just like the Mediterranean Diet, this diet helps you maintain a healthy weight and prevents diabetes, heart disease and other illnesses.
3. Ornish Diet
Proposed by Dean Ornish—a professor of medicine at the University of California, San Francisco, and founder of the Preventive Medicine Research Institute in nearby Sausalito—the diet stresses "nutrition, exercise, stress management and emotional support options as a guide toward achieving any goal, from weight loss to preventing or reversing chronic diseases." Ornish breaks foods down into five categories from most to least healthy and encourages people to aim for the most healthy categories as much as possible. The health guru also recommends active lifestyles and meditation to maintain body weight and manage stress.
4. Traditional Asian Diet
Those looking to move away from the western diet have looked east and found that Asians tend to have lower rates of cancer, heart disease and obesity and also have higher life expectancies than their counterparts in western countries. There is obviously no one Asian diet, as the continent is home to a vast number people with various food cultures, but, the diet is generally composed of rice, vegetables, fresh fruit and fish. Experts laud it for its "diverse foods and flavors," but caution "if you don't like rice and noodles, forget it."
5. Vegetarian Diet
This diet tied with traditional Asian diet for fourth place. A meat-free diet has the same health benefits of the aforementioned diets, as well as, the reduced impact on the planet from eschewing industrial-scale animal agriculture. Oldways, a nonprofit nutrition organization, updated their dietary guidelines for vegetarians and vegans. As reported in U.S. News, Sara Baer-Sinnott, Oldways' president, explained: "'Vegetarian eating is at an all-time high, and it's essential for people to realize that vegetarian diets are more than just cutting out meat. Balancing and planning are important.'" It's important to make sure you are getting adequate protein, iron and other nutrients that meat provides.
6. Anti-Inflammatory Diet
The concept behind this diet is that "Chronic inflammation causes chronic disease. Reducing inflammation prevents age-related disease and promotes overall wellness." This diet—developed by Andrew Weil, a doctor and pioneer in the field of integrative medicine—promotes "healthy fats, fiber-rich fruits and veggies, lots of water and limited amounts of animal protein, except when it comes to oily fish." Weil also encourages regular exercise and a low-stress lifestyle.
7. Engine 2 Diet
Low in fats and high in plants, this diet was created by Rip Esselstyn, a firefighter (hence Engine 2), former professional athlete and medical expert. It's a twist on the vegan diet, in which Esselstyn recommends you eat vegan but also cut out vegetable oils too because "They strip the plant of its nutrients, and leave in its place a lot of saturated fat and calories." Some of the experts caution that the diet leaves out important nutrients and might be too extreme.
8. Vegan Diet
Tying with the Engine 2 diet, the vegan diet goes beyond vegetarianism to exclude dairy, eggs and other animal products. Vegans opt for this diet because of the proven health benefits, the reduction in animal cruelty and an even lighter footprint. Despite its benefits in avoiding or reversing diabetes and heart disease, some experts worry that "It's more restrictive than other plant-based options, offers no built-in social support, and may skimp on important nutrients."
9. Eco-Atkins Diet
Just like the original Atkins diet, this one promotes a low-carb regimen. Dieters are encouraged to eliminate all meat or eat very small amounts of lean protein. Eco-Atkins prescribes high-fiber foods and focuses on "beans, nuts, high-protein veggies and grains such as couscous and pearl barley." The diet certainly isn't the best. Experts say "It's restrictive and offers little guidance."
10. Macrobiotic Diet
There isn't one macrobiotic diet. Instead, it's an approach to food that stresses "natural, organically and locally grown, whole foods." Whole grains make up the majority of your daily intake along with vegetables, beans and soybean products. "Fruit, fish and seafood, seeds and nuts might be on the menu once or twice a week, but dairy, eggs, poultry, red meat, and anything artificial, processed, or with chemical additives will almost certainly be absent." There's a reason it's last on the list. Experts say it's very limiting and hard to follow.
YOU MIGHT ALSO LIKE
7 Foods That Nourish Your Skin
Part II: How Regenerative Organic Agriculture Can Save the Planet
Scientists are studying barley, the key ingredient in beer. Ridofranz / Getty Images
Researchers at UC-Riverside are investigating how barley, a key ingredient in beer, survives in such a wide variety of climates with hopes of learning what exactly makes it so resilient across climates.
Barley was first grown domestically in Southwest Asia about 10,000 year ago and is grown around the world, from Egypt to Minnesota.
Barley's prime growing regions have shifted northward in recent decades as global temperatures have risen due to climate change caused by human extraction and combustion of fossil fuels.
Chuck Skypeck, technical brewing projects manager for the Brewers Association located in Boulder, Colorado, told E&E climate change's effects are impacting the brewing industry.
"Certainly dynamic growing conditions, water scarcity, extreme weather events, growers' planting decisions can all affect both pricing and availability of brewers' supply of malted barley," he told E&E News.
For a deeper dive:
For more climate change and clean energy news, you can follow Climate Nexus on Twitter and Facebook, sign up for daily Hot News, and visit their news site, Nexus Media News.
EcoWatch Daily Newsletter
Air France airplanes parked at the Charles de Gaulle/Roissy airport on March 24, 2020. SAMSON / AFP via Getty Images
France moved one step closer this weekend to banning short-haul flights in an attempt to fight the climate crisis.
A bill prohibiting regional flights that could be replaced with an existing train journey of less than two and a half hours passed the country's National Assembly late on Saturday, as Reuters reported.
"We know that aviation is a contributor of carbon dioxide and that because of climate change we must reduce emissions," Industry Minister Agnes Pannier-Runacher told Europe 1 radio, according to Reuters.
The measure now has to pass the French Senate, then return to the lower house for a final vote. It would end regional flights between Paris's Orly airport and cities like Nantes and Bordeaux, The Guardian explained. It would not, however, impact connecting flights through Paris's Charles de Gaulle/Roissy airport.
The bill is part of a legislative package which aims to reduce France's emissions by 40 percent of 1990 levels by 2030, Reuters reported. It is a watered-down version of a proposal suggested by France's Citizens' Convention on Climate, BBC News explained. This group, which was formed by President Emmanuel Macron in 2019 and included 150 ordinary citizens, had put forward a ban on flights that could be replaced with an existing train journey of under four hours.
However, the journey length was lowered after protests from KLM-Air France, which had suffered heavy losses due to the coronavirus pandemic, and regions who were concerned about being left out of national transit networks, as The Guardian explained.
"We have chosen two and a half hours because four hours risks isolating landlocked territories including the greater Massif Central, which would be iniquitous," transport minister Jean-Baptiste Djebbari said, as The Guardian reported.
However, some environmental and consumer groups objected to the changes. The organization UFC-Que Choisir compared plane routes with equivalent train journeys of under four hours and found that the plane trips emitted an average of 77 times more carbon dioxide per passenger than the train journeys. At the same time, the train alternatives were cheaper and only as much as 40 minutes longer.
"[T]he government's choice actually aims to empty the measure of its substance," the group said, according to The Guardian.
The new measure also opens the French government to charges of hypocrisy. It bailed out Air France-KLM to the tune of a seven-billion euro loan last year, though it did require the airline to drop some domestic routes as a condition. Then, days before the measure passed, it more than doubled its stake in the airline, BBC News reported. However, Pannier-Runacher insisted to Europe 1 radio that it was possible to balance fighting climate change and supporting struggling businesses.
"Equally, we must support our companies and not let them fall by the wayside," she said, as Reuters reported.
This is not the first time that climate measures and aviation bailouts have coincided in the wake of the coronavirus pandemic. Austrian Airlines replaced its Vienna-Salzburg flight with additional train service after it received government money dependent on cutting greenhouse gas emissions, BBC News reported.
The number of flights worldwide declined almost 42 percent in 2020 when compared with 2019. It is expected that global aviation may not fully recover until 2024, according to Reuters.
A woman looks at a dead gray whale on the beach in the SF Bay area on May 23, 2019; a new spate of gray whales have been turning up dead near San Francisco. Justin Sullivan / Getty Images
Four gray whales have washed up dead near San Francisco within nine days, and at least one cause of death has been attributed to a ship strike.
A small tourist town has borne the brunt of a cyclone which swept across the West Australian coast.
ABC News (Australia) / YouTube
A general view shows the remains of a dam along a river in Tapovan, India, on February 10, 2021, following a flash flood caused by a glacier break on February 7. Sajjad Hussain / AFP / Getty Images
By Rishika Pardikar
Search operations are still underway to find those declared missing following the Uttarakhand disaster on 7 February 2021.
This story originally appeared in Eos and is republished here as part of Covering Climate Now, a global journalism collaboration strengthening coverage of the climate story.