Top 10 Funniest Environmental Videos
Apr. 16, 2013 08:48AM EST
Climate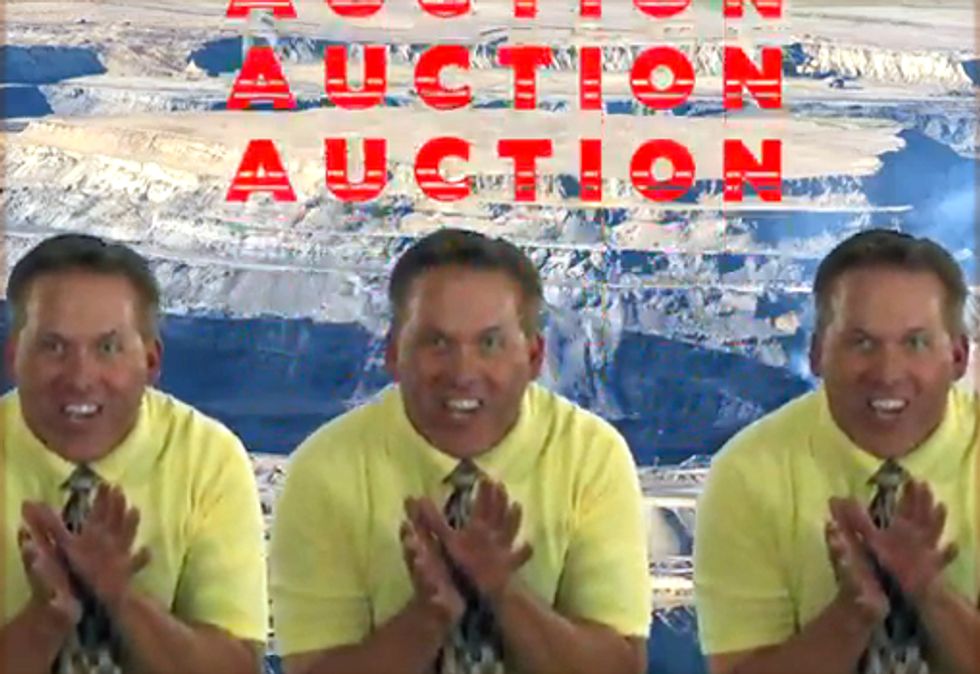 There's no denying it, keeping up with environmental news can be a depressing task. Animal extinction, deforestation, climate change—these challenges are so daunting it's no wonder many people tune out. We could all benefit from a more lighthearted outlook, even when dealing with our most serious environmental problems.
That's the thinking behind American University's Eco-Comedy Video Competition. From Arctic melting to pollution, no topic is too weighty to view through a humorous lens. In fact, comedy can be a great way to introduce someone to a new issue in a non-threatening way. The top entries in the competition were recently unveiled at Washington, DC's Environmental Film Festival.
In honor of Earth Month, here are some of our favorite funny environmental videos to help celebrate the light side of caring for the planet. Which one do you like best? Tell us in the comments below and be sure to share your favorites with friends and family.
A Brief History of the 5-cent Bag Tax
Many communities around the world are establishing bag bans and fees. Some might grumble at a bag fee, but as this short shows, the alternatives could be worse! This video won first place in American University's Eco-Comedy Competition in 2013.

Organically
Poking fun at environmentalist stereotypes, Sunrun Solar shows that you don't have to wear Birkenstocks to enjoy the benefits of clean energy.

The Immigrant
This video of an immigrant polar bear got second place in AU's 2013 Eco-Comedy Competition.

Bee Dance Krumpin
Colony collapse disorder brought on by new pesticides is killing off our most valuable pollinators. This video imagines what might happen to bees on the dance floor.

Coal Will Say Anything—Beach Party
If these dubbed beach goers like coal, it must be a-ok. Right? This funny video is just one of Sierra Club's Coal Will Say Anything series.

Harlem Shake—Wildlife Style
The U.S. Fish & Wildlife Service contributes its own odd gem to the Harlem Shake meme:

Sanitation Twins
The IFC series Portlandia is filled with good-humored jabs at the environmentally-conscious denizens of Portland, like this clip of recycling bins gone to extremes.

What's in Your Hot Dog?
Animals raised on factory farms are routinely given antibiotics and hormones put our ecosystems and food supply at risk. Applegate Farms raised awareness for the alternatives with this video.
Coal Energy Auction
Greenpeace made this video to draw attention to federal auctions that lease public lands to energy companies at prices well below their worth.

Weathergirl Goes Rogue
Can you picture your weathercaster freaking out about climate change? These folks did.
Visit EcoWatch's CLIMATE CHANGE and BIODIVERSITY pages for more related news on this topic.
——–
Click here to tell Congress to Expedite Renewable Energy.

EcoWatch Daily Newsletter
Recent Stories from EcoWatch