Tom Steyer's Response to the Keystone XL Final Environmental Impact Statement
Feb. 01, 2014 10:08AM EST
Energy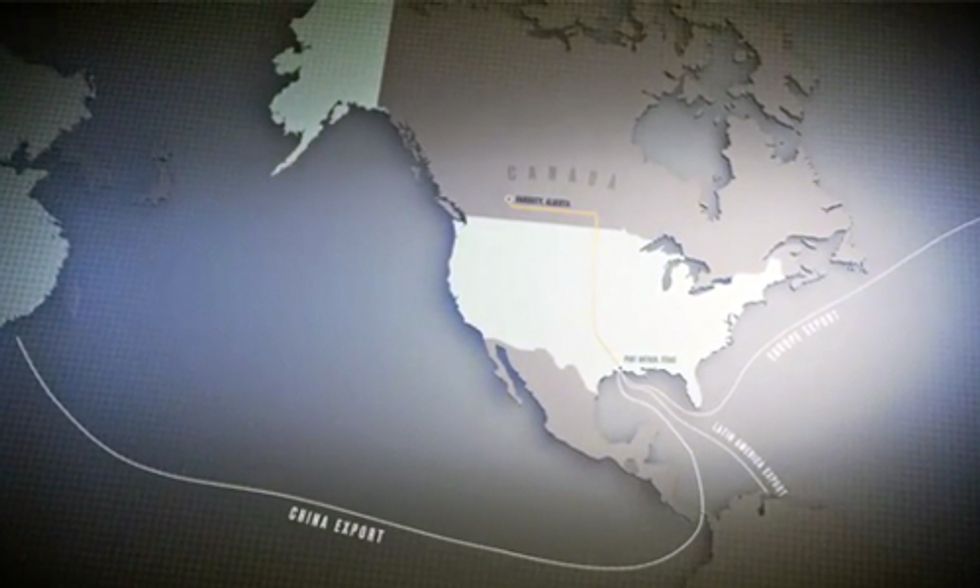 First of all, this is President Obama's decision, and the State Department's Final Environmental Impact Statement (FEIS) is just an input. So we don't have an answer yet, and the fight is far from over. I remain hopeful that the President will, in fact, apply the test for Keystone he established in his speech at Georgetown University: that the project cannot be approved if it increases the amount of carbon pollution being put into our air, which it does. I trust the President is aware of the opportunity for America to show leadership on this critical issue, and that he will be mindful of the importance of doing right by our children by tackling climate change head on.
The FEIS is based on the flawed premise that Canadian tar sands oil will be developed no matter what—a tired talking point pushed by TransCanada and the oil industry. This is no surprise given that the contractor hired to evaluate the environmental risks of the project has direct ties to TransCanada and oil lobbying groups. But the truth is that Keystone XL is key to unlocking the Canadian tar sands—and all of the carbon pollution that comes with it. By expanding capacity and reducing costs, Keystone XL would spur investment in the tar sands and enable the oil industry to ramp up production at an irreversible rate, with potentially devastating impacts on the global climate. In June, the President drew a line in the sand when he said the pipeline would only be approved if "the project does not significantly exacerbate the problem of carbon pollution." Keystone XL fails the President's climate test.
The pipeline also poses enormous economic and environmental risks to America's heartland, threatening our farms, towns and drinking water. And what do the American people get in return? Higher gas prices in the Midwest, only 35 permanent jobs and none of the profits. If Keystone XL is approved, the real winners will be the oil industry and foreign investors like China who stand to profit from more production of this dirty oil.
As I said, our efforts to defeat the Keystone XL pipeline will continue. I hope President Obama will take a hard look at the facts before he makes a decision on this enormously risky project. In his State of the Union address this week, the President pledged to "act with more urgency" to combat the threat of climate change. His first step should be to reject the Keystone XL pipeline.
Visit EcoWatch's KEYSTONE XLand CLIMATE CHANGE pages for more related news on this topic.

EcoWatch Daily Newsletter
Related Articles from EcoWatch
Recent Stories from EcoWatch