Health
May. 17, 2013 09:16AM EST
Time to Rethink Roads: Millennials Lead Change in Transportation Trends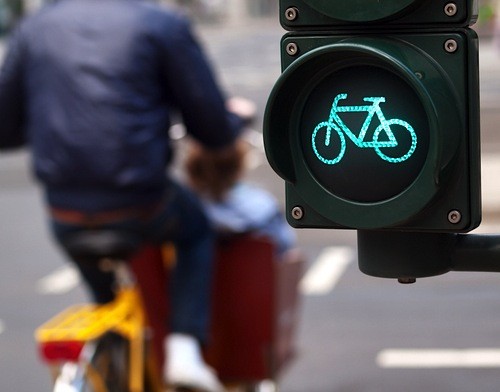 Photo courtesy of Shutterstock
As the average number of miles driven by Americans heads into its eighth year of decline, a new report from the Ohio PIRG Education Fund finds that the slowdown in driving is likely to continue. Baby boomers are moving out of the phase in their life when they do the most commuting, while driving-averse millennials move into that phase. These demographic changes will likely keep driving down for decades, according to the report, A New Direction: Our Changing Relationship with Driving and the Implications for America's Future.
 
"The driving boom is over," said Tabitha Woodruff, advocate for the Ohio PIRG Education Fund. "The constant increases we saw in driving up until 2004 show no sign of returning. As more and more millennials become adults, and their tendency to drive less becomes the norm, the reduction in driving will be even larger."­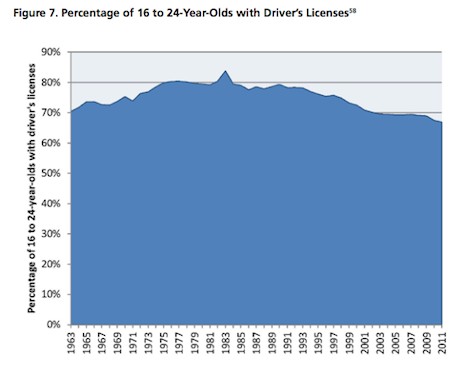 Miles driven per capita peaked in 2004; the total number of miles driven by Americans peaked in 2007. The average American currently drives no more miles than at the end of President Clinton's first term.
 
The millennial generation is leading the change in transportation trends. Sixteen to 34-year-olds drove a whopping 23 percent fewer miles on average in 2009 than in 200—the greatest decline in driving of any age group. In addition, millennials are more likely to want to live in urban and walkable neighborhoods and are more open to non-driving forms of transportation than the older generation of Americans.
 
"A preference for urban living, combined with the increasing viability of transportation alternatives, has meant that cars are no longer the automatic choice for young people," said Mia Young, a senior at Oberlin College in Loraine County.
 
The report found that under any reasonable scenario, the number of miles driven annually will be far fewer in the future than if baby boom trends had continued. During the second half of the twentieth century low gas prices, rapid suburbanization and an ever-increasing number of women commuters entering the workforce fueled the driving boom. The factors that defined that period have since taken a back seat. Under some conservative scenarios outlined by the report, driving won't ever regain its 2007 peak during the range of the study, which extends to 2040.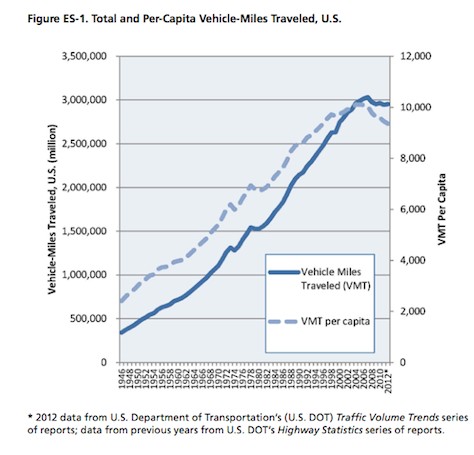 Yet, official forecasts of future vehicle travel continue to assume steady increases in driving, despite the changing trends seen over the past decade. Those forecasts are used to justify spending vast sums on new and expanded highways, even as repairs to existing roads and bridges remain neglected.
 
"Our transportation leaders need to wake up to the momentous changes that have taken place over the last decade," said Woodruff. "The infrastructure we build today will mainly be used and paid for by the millennials who are leading the trend away from driving."
The report examines a number of high-profile official transportation forecasts and finds a consistent pattern of overestimating how much Americans will drive and only partially revising those forecasts when they prove to be incorrect. The government forecasts examined all fall above even the most conservative scenarios forecast in the report and all seem to be based on the assumption that the driving boom's state of ongoing growth will last forever.­­
The change in driving trends will have huge implications for many aspects of Americans' travel life:
• Coupled with improvements in fuel efficiency, reduced driving means Americans will use about half as much gasoline and other fuels in 2040 than they use today, making the real value of gas taxes fall as much as 74 percent. Gas taxes provide the chief source of federal transportation funds and a major source for many states.
• Traffic congestion will be less of a problem.
• Toll roads will be less financially viable.
• Many highway expansion projects will start to look like wasteful boondoggles.
• Forms of travel that are expanding in use, like public transit, will be a better investment.
"Given the magnitude of these trends and the implications for the future, we need to press the reset button on our transportation policy," said Woodruff. "Public officials can't just stay on the only course they've known. They need to learn from current trends to rethink whether it's worth building all those extra highway miles that were planned based on an obsolete understanding of future driving trends."
Visit EcoWatch's HEALTH page for more related news on this topic.
The Santa Barbara City Council approved a resolution Tuesday opposing new drilling off the California coast and fracking in existing offshore oil and gas wells. The resolution is the first in a new statewide campaign to rally local governments against proposals to expand offshore fossil fuel extraction in federal waters.
The vote—which makes Santa Barbara the first California city to oppose both fracking and new offshore drilling—follows President Trump's April 28 executive order urging federal agencies to expand oil and gas leasing in federal waters. The order could expose the Pacific Ocean to new oil leasing for the first time in more than 30 years.
Keep reading...
Show less
www.facebook.com
Starting Wednesday, the vast majority of Americans can learn about every potentially harmful chemical in their drinking water and what scientists say are the safe levels of those contaminants. The Environmental Working Group's (EWG) new national Tap Water Database is the most complete source available on the quality of U.S. drinking water, aggregating and analyzing data from almost 50,000 public water systems in all 50 states and the District of Columbia.
The organization has earned a reputation for ambitious data-mining research projects that shake up policy debates and consumer markets. EWG's online Farm Subsidy Database, listing millions of subsidy recipients, and its Skin Deep guide to more than 70,000 personal care products, draw tens of millions of visitors every year.
Keep reading...
Show less
By Stacy Malkan
Ever since they classified the world's most widely used herbicide as "probably carcinogenic to humans," a team of international scientists at the World Health Organization's (WHO) cancer research group have been under withering attack by the agrichemical industry and its surrogates.
In a front-page series, The Monsanto Papers, the French newspaper Le Monde described the attacks as "the pesticide giant's war on science," and reported, "to save glyphosate, the firm [Monsanto] undertook to harm the United Nations agency against cancer by all means."
Keep reading...
Show less
Shutterstock
The U.S. electric utility industry recognized decades ago that burning fossil fuels would lead to increased warming, yet later opposed efforts to shift away from coal, according to a new report.
The lengthy report from the Energy and Policy Institute uses reams of archival documents to demonstrate that utility industry representatives knew as far back as 1968 that burning fossil fuels could trigger "catastrophic effects" on the climate.
Keep reading...
Show less
www.youtube.com
By Sharon Kelly
The Pennsylvania's Environmental Hearing Board ordered Sunoco Pipeline LP Tuesday to temporarily halt some types of work on a $2.5 billion pipeline project designed to carry 275,000 barrels a day of butane, propane and other liquid fossil fuels from Ohio and West Virginia, across Pennsylvania, to the Atlantic coast.
On July 19, three environmental groups presented Judge Bernard Labuskes, Jr. with documentation showing that the project had caused dozens of drilling fluid spills and other accidents between April and mid-June.
Keep reading...
Show less
www.youtube.com
By Andy Rowell
The UK has followed France in banning the sale of new petrol and diesel cars by 2040, as part of its plan to tackle chronic air pollution in cities. The government has been coming under intense pressure to act, with an estimated 40,000 people dying prematurely a year from air pollution.
Keep reading...
Show less
By Colleen Curry
People traveling across America today can, if they're lucky, pitch a tent in the same exact spot that early American explorers and map-makers Lewis and Clark did, amid the jagged rocks and sweeping plains of the Upper Missouri River Breaks in central Montana.
Brent Rose, a journalist and filmmaker who has been traveling around the U.S. in a van for two years, was one of the lucky ones.
Keep reading...
Show less
www.youtube.com
Kyara, a killer whale born at SeaWorld San Antonio just three months ago, died Monday at the park, as reported in this video from Newsy. Kyara is the last orca to be born in captivity under the SeaWorld breeding program, which shut down in 2016.
In a statement, SeaWorld said the cause of death was "likely pneumonia" and that "Kyara had faced some very serious and progressive health issues over the last week."
Keep reading...
Show less