This website uses cookies to ensure you get the best experience while browsing it. By clicking 'Got It' you're accepting these terms.
Three Steps to Protect Food Stamps from a Cruel Congress
Jul. 10, 2012 06:01AM EST
Insights + Opinion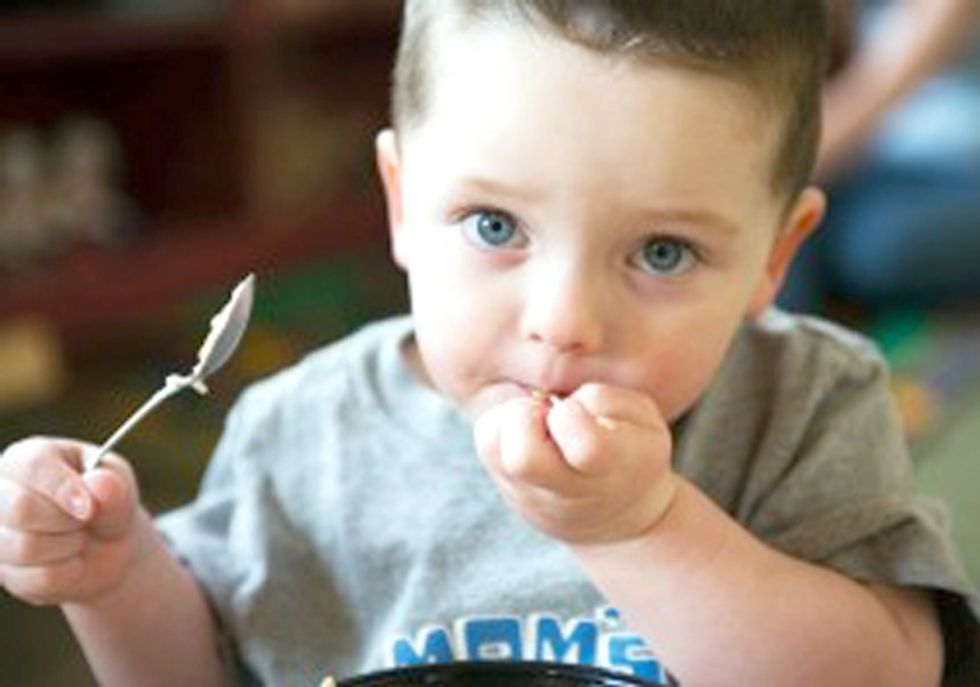 By Michele Simon
As expected, the House version of the 2012 farm bill contains deep cuts to the Supplemental Nutrition Assistance Program (SNAP, formerly called food stamps). With its $16 billion proposed cut in this critical safety net, the House leadership is about three times as cruel as the Senate, which already approved a $4.5 billion reduction over 10 years. If the House gets its way, two to three million Americans could go hungry. In addition, 280,000 kids could get kicked off the school meal program because their families' eligibility is tied to SNAP. And speaking of kids, almost half of all SNAP participants are children.
Of course it doesn't have to be this way. Congress has plenty of options for saving money, it's just easier to reduce the deficit on the backs of poor people. The Environmental Working Group summed it up succinctly: "the bill would give unlimited taxpayer dollars to farmers who are already enjoying record profits and less support to hungry kids who depend on federal assistance."
While many groups (and politicians) are organizing to try and stop the bleeding, they are missing several key talking points and strategies that could help save the program. Here are just three ideas, which stem from the recommendations in my recent report, Food Stamps, Follow the Money: Are Corporations Profiting from Hungry Americans? As a bonus, each offers a bi-partisan approach to increasing accountability in what has become a massive government program vulnerable to criticism.
1. Increase transparency. Currently, we know very little about where more than $70 billion a year in taxpayer money is going. The federal government does not require collection of data on how much SNAP money is spent, for example, on soda versus milk, or cookies versus carrots. As I learned from the media coverage of my report, this is a huge concern of folks across the political spectrum. (See for example, this article in the conservative Washington Times.) While some advocates fear that making such data public will only lead to more criticism, the current policy of secrecy is not doing the program much good either. (See Raj Patel's post, "We Know More About Who Makes Our Bombs than Who Feeds Our Kids.") Moreover, we need such data to properly evaluate the program, make improvements and ferret out all the alleged "waste, fraud and abuse."
2. Allow states to experiment. It's abundantly clear that many Americans (also regardless of political affiliation) are unhappy with current policy that allows SNAP participants to purchase junk food. See for example, the comments on this San Francisco Chronicle cover story. (While it's painful to read some of the harsher comments, we cannot ignore this backlash.) One way to fix this problem is for the feds to let states with worthy proposals evaluate different approaches to SNAP purchase policy, such as not allowing soft drinks and other unhealthy products. Given that nine states have attempted to pass bills to try to improve SNAP, (all failed thanks to a combined lobbying effort by the food industry and anti-hunger groups, which also stopped New York City's high-profile attempt) why not give the idea a chance?
3. Starve banks, not children. As my research found, large banks and other financial institutions play a middleman role in SNAP by contracting with states to administer funds via EBT (electronic benefits transfer) and approve retail transactions. For example, JPMorgan Chase currently has contracts in half the states, to the tune of tens of millions of dollars. (Again, there is no national accounting so it could be more.) These funds are paid for by both federal and state taxpayer dollars. So how about it, Congress, before taking food out of hungry children's mouths, maybe you could ask JPMorgan CEO Jamie Dimon if he wouldn't mind shaving a little off of his profits instead?
Last December, Sen. Ron Wyden (D-OR) proposed the FRESH Act, which would have accomplished (among other policies) numbers 1 and 2 above. Perhaps during the bill mark-up and floor debate, some brave House member will bring those ideas back into the conversation. Increasing transparency and making improvements to SNAP can only strengthen the program and maybe even reduce the cruelest cuts. It's worth a shot.
Visit EcoWatch's FARM BILL page for more related news on this topic.
EcoWatch Daily Newsletter
Heavy industry on the lower Mississippi helps to create dead zones.
AJ Wallace on Unsplash.
Cutting out coal-burning and other sources of nitrogen oxides (NOx) from heavy industry, electricity production and traffic will reduce the size of the world's dead zones along coasts where all fish life is vanishing because of a lack of oxygen.
Despite the ongoing coronavirus pandemic, which has restricted the ability to gather in peaceful assembly, a Canadian company has moved forward with construction of the controversial Keystone XL pipeline, according to the AP.
A gas flare from the Shell Chemical LP petroleum refinery illuminates the sky on August 21, 2019 in Norco, Louisiana. Drew Angerer / Getty Images.
Methane levels in the atmosphere experienced a dramatic rise in 2019, preliminary data released Sunday shows.
A retired West Virginia miner suffering from black lung visits a doctor for tests. Andrew Lichtenstein / Corbis via Getty Images
In some states like West Virginia, coal mines have been classified as essential services and are staying open during the COVID-19 pandemic, even though the close quarters miners work in and the known risks to respiratory health put miners in harm's way during the spread of the coronavirus.
Solar panel installations and a wind turbine at the Phu Lac wind farm in southern Vietnam's Binh Thuan province on April 23, 2019. MANAN VATSYAYANA / AFP via Getty Images