Three Fracking Moratorium Bills Win Key Vote in California Legislature
May. 01, 2013 09:51AM EST
Climate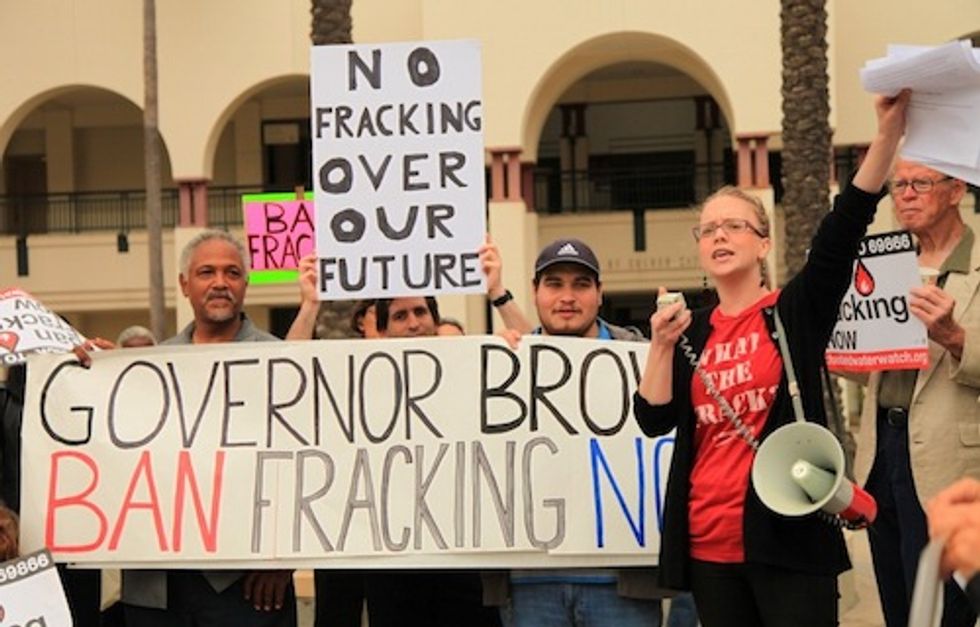 Three bills that would halt fracking in California won key votes Monday night, passing the Assembly Natural Resources Committee despite intense pressure from the oil industry. Richard Bloom's A.B. 1301, Holly Mitchell's A.B. 1323 and Adrin Nazarian's A.B. 649 would place a moratorium on fracking while threats posed by the controversial practice to California's environment and public health are studied.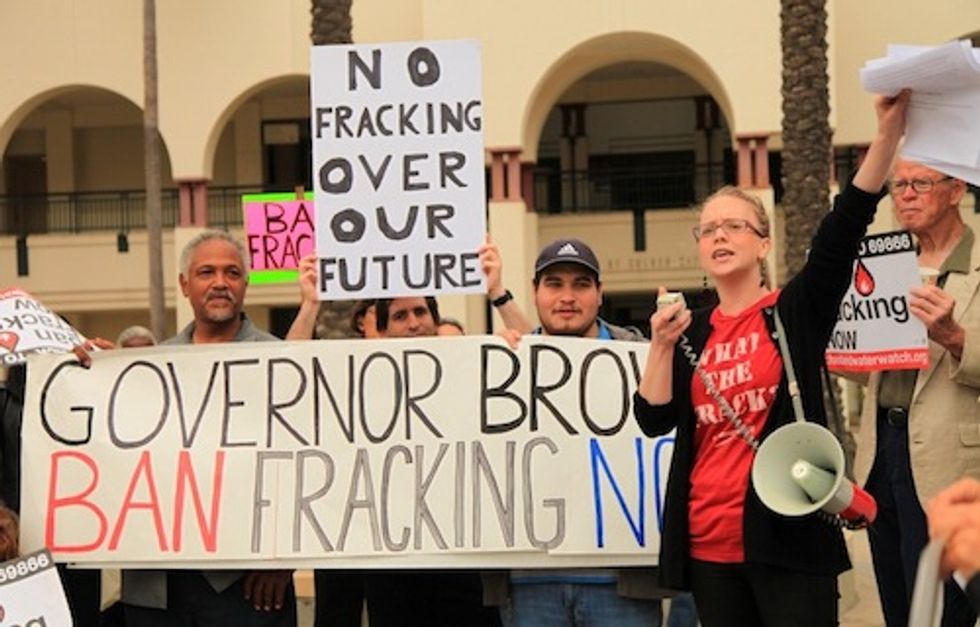 Oil and gas wells have been fracked in at least nine California counties without fracking-specific regulation or even monitoring by state oil and gas officials. Fracking employs huge volumes of water mixed with sand and toxic chemicals—including known carcinogens—to blast open rock formations and release previously inaccessible fossil fuels.
A.B. 1301—sponsored by the Center for Biological Diversity, Food & Water Watch and Clean Water Action—is supported by the California Nurses Association, Breast Cancer Action, Family Farm Defenders and more than 100 other health, labor, environmental and social justice organizations. A.B. 649, A.B. 1301 and A.B. 1323 will next go to the Assembly Appropriations Committee.
"This is a huge win for Californians threatened by fracking pollution," said Kassie Siegel of the Center for Biological Diversity. "These bills will protect the air we breathe and the water we drink from cancer-causing chemicals and other fracking pollutants. That's why a fracking moratorium is supported by nurses, farmers and so many others concerned about our state's health and environment."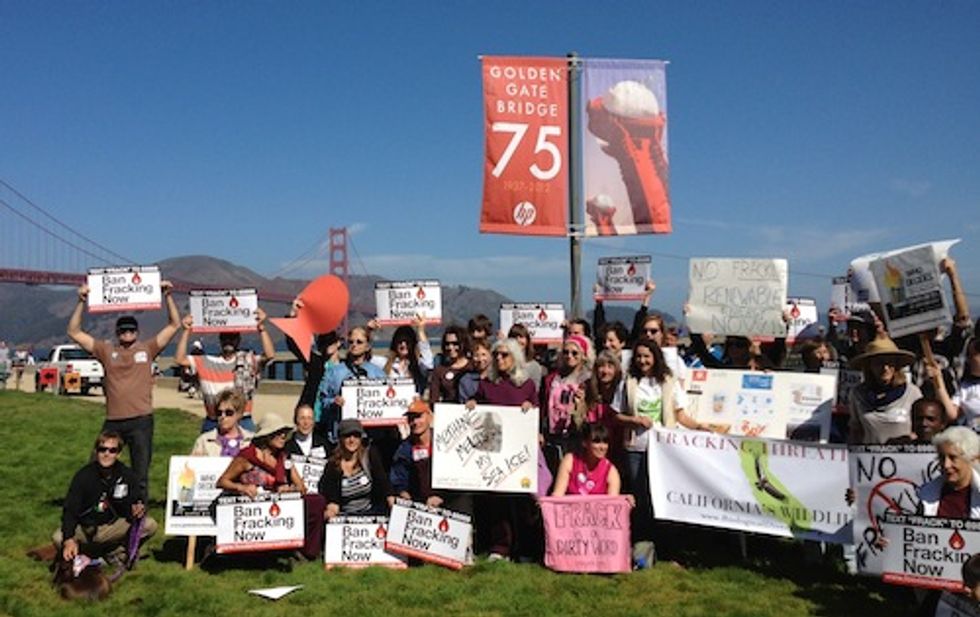 Fracking is linked to air and water pollution and releases large amounts of methane, a dangerously potent greenhouse gas. About 25 percent of fracking chemicals could cause cancer, according to scientists with the Endocrine Disruption Exchange.
"The Natural Resources Committee sided with the people of California today when it voted to advance legislation that places a moratorium on fracking," said Kristin Lynch, Pacific region director for Food & Water Watch. "From the food that California farmers grow today to the long-term future of our state's water resources and air, California's economy and vital resources hang in the balance if we allow fracking to continue in California."
The huge volume of water used and contaminated by fracking is a critical issue for drought-ridden states like California. A new report from the Western Organization of Resource Councils estimates that fracking consumes about 7 billion gallons of water in four western states where fracking has become widespread. The report, Gone for Good, warns that water consumption by the oil and gas industry "simply cannot be sustained."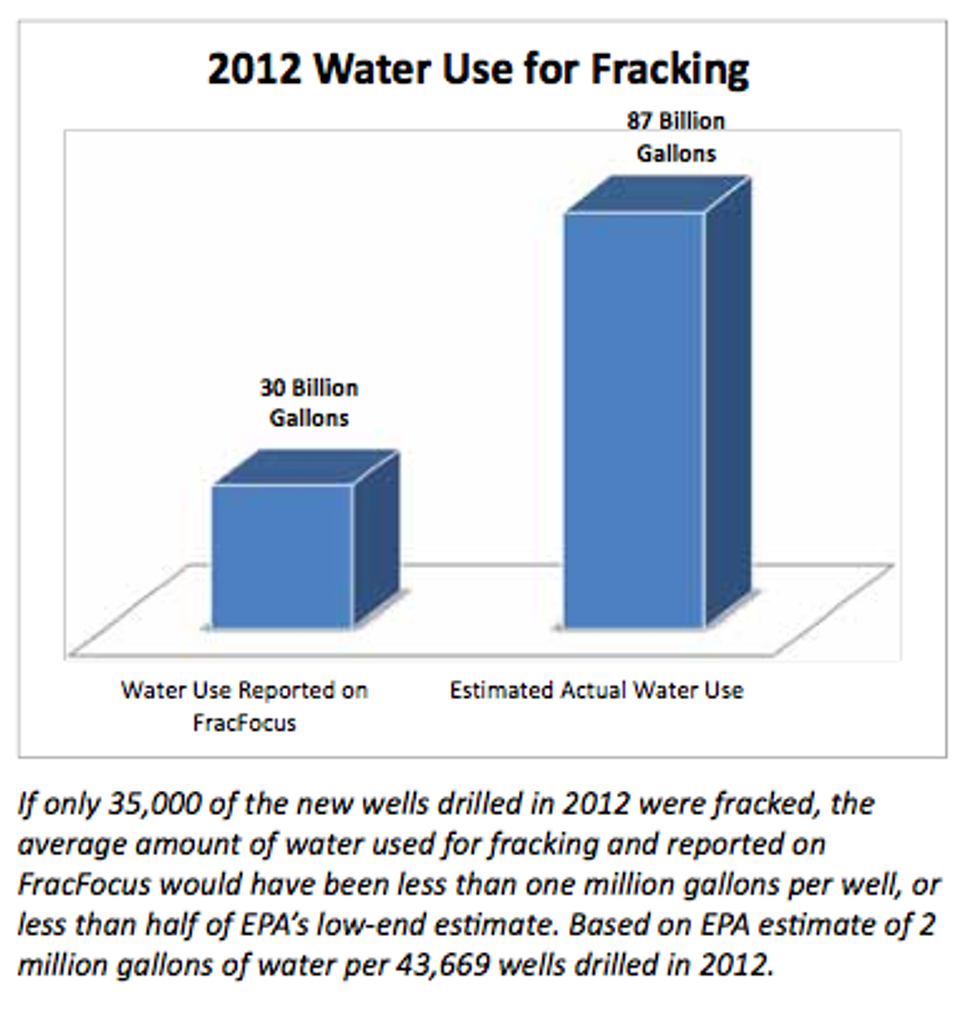 "This vote is an important step in the effort to protect California from the dangers of fracking," said Andrew Grinberg of Clean Water Action. "This committee gets it that the state needs to slow down and assess the many threats to our air, water, climate and communities of extreme oil extraction."
Fracking also pollutes the air by releasing dangerous petroleum hydrocarbons, including benzene, toluene and xylene. It can also increase levels of ground-level ozone, a key risk factor for asthma and other respiratory illness. Air pollution caused by fracking contributes to the risk of asthma, cancer and other health problems in people living near fracked wells, according to a Colorado School of Public Health study.
Visit EcoWatch's FRACKING page for more related news on this topic.
——–
Sign the petition today, telling President Obama to enact an immediate fracking moratorium:

EcoWatch Daily Newsletter