This website uses cookies to ensure you get the best experience while browsing it. By clicking 'Got It' you're accepting these terms.
Three Environmental Stories not Told
Apr. 23, 2012 11:08AM EST
Energy
By Jill Fitzsimmons
Over the past year, Media Matters has documented the deterioration of media coverage on a range of environmental issues, including declining coverage of climate change, unbalanced coverage of the Keystone XL pipeline, the perpetuation of falsehoods about U.S. Environmental Protection Agency (EPA) clean air rules, disproportionate and misleading coverage of Solyndra and the denigration of clean energy. Meanwhile, the mainstream press has overlooked some of the most important environmental challenges we face. In honor of Earth Day, Media Matters compiled three major environmental stories the media missed this year: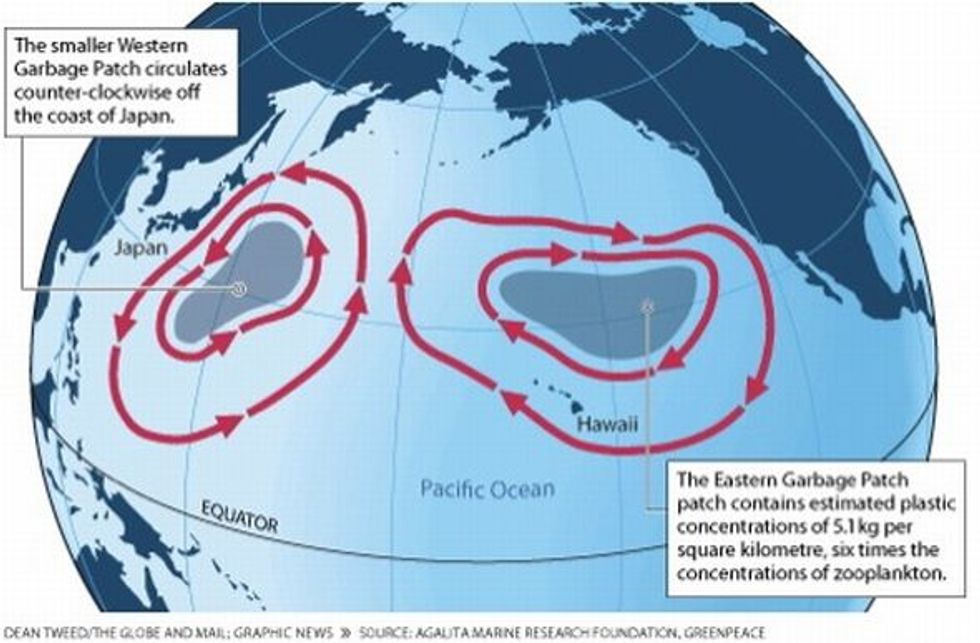 1. Garbage In The Ocean Is Accumulating Rapidly. Did you know that in the middle of the Pacific Ocean there is garbage strewn across a region twice the size of Texas? In 1997, oceanographer Charles Moore discovered what is now known as the Great Pacific Garbage Patch, a whirlpool of debris from storm drains and fishing boats which includes plastic bottles, light bulbs, toothbrushes, boxes and abandoned fishing nets. The debris is widely dispersed, making cleanup an enormous challenge. Much of the plastic that has accumulated there has broken down into small pieces, which seabirds ingest when they mistake it for food. The plastic is not only toxic for marine wildlife—it eventually contaminates the human food supply.
Scientists say this floating landfill has grown significantly in recent years and will continue to get larger as 1-2 million tons of debris from the 2011 tsunami in Japan makes its way into the North Pacific's rotating ocean current. And this is not the only one of its kind—a similar garbage patch has been found in the Atlantic Ocean, and there are at least several others across the ocean. But the media has largely ignored this growing problem.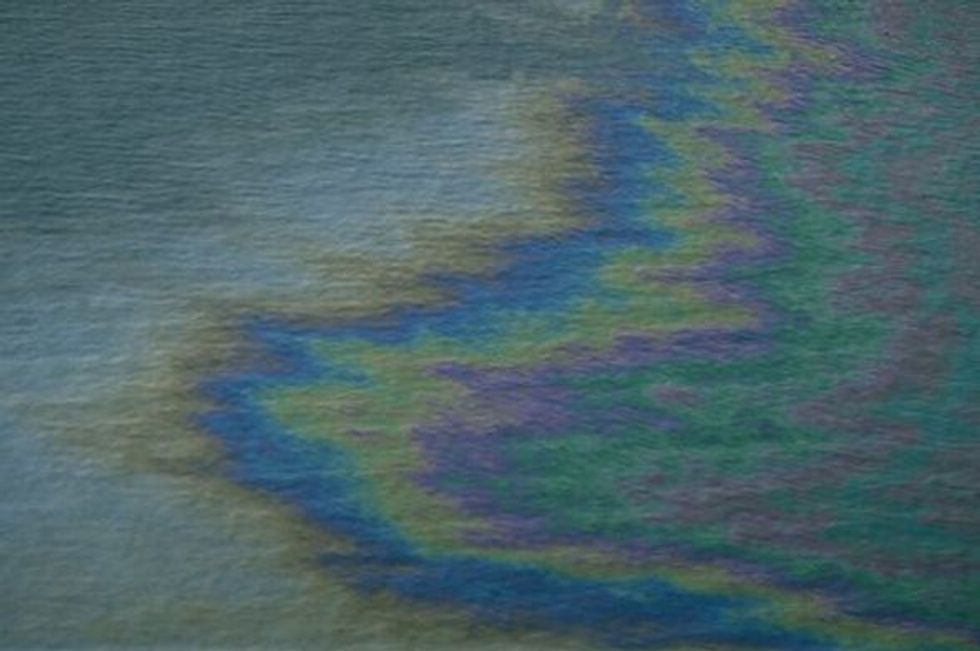 2. At Least 46 Oil Spills Have Occurred In The U.S. Since The  BP Disaster. As 5 million barrels of oil poured into the Gulf of Mexico in the wake of BP's Deepwater Horizon disaster, nonstop media coverage drew national attention to the safety and environmental risks posed by deep-water oil drilling. But once the well was capped, the media quickly moved on, Congressional safety reform measures floundered, and the lessons of the largest oil spill in history were largely forgotten, even as gulf drilling surges. Since then, public outrage has subsided, but the risk of oil spills has not. In the two years since the BP disaster, at least 46 oil spills have occurred across the U.S., according to NOAA data compiled by Blue Planet Water Solutions. In the absence of any meaningful action by Congress, oil spills will continue to threaten ecosystems and disrupt the tourism and seafood industries. Nevertheless, the mainstream media has neglected to report on these ongoing risks. Meanwhile, the conservative media have advocated for expanded drilling while dismissing the destructive impact of the BP disaster.
3. Gulf Of Mexico Contains A "Dead Zone"—Devoid Of Life—The Size Of New Jersey. A 2008 study by ecologist Robert Diaz of the Virginia Institute of Marine Science found that there are more than 400 "dead zones" in coastal waters across the world, totaling 95,000 square miles. Many of these hypoxic zones are caused by nitrogen pollution from farm and sewage runoff, which contributes to excessive algae blooms that deplete oxygen in the water and kill or drive away marine life. Pollution from the Mississippi River watershed contributes to a massive recurring dead zone in the Gulf of Mexico each year, which threatens American fisheries and costs the U.S. seafood and tourism industries $82 million per year. Last summer, a team of scientists supported by NOAA measured the Gulf of Mexico dead zone at 6,765 square miles—about the size of New Jersey. 

Dead zones around the world will only get worse as the human population increases and requires more agricultural productivity. For example, a study published in September by researchers from South Korea and the U.S. found that nitrate levels of the coasts of China, Japan and Korea are soaring due to rapid population growth and industrial development. The study warned that increased nitrogen pollution could have major impacts on marine ecology and could lead to new dead zones in Asia. Global warming is also expected to aggravate the problem by changing rainfall patterns and increasing runoff from rivers into the ocean. But the media has turned a blind eye to this issue.
For more information, click here.
EcoWatch Daily Newsletter
U.S. President Donald Trump listens as Anthony Fauci, Director of the National Institute of Allergy and Infectious Diseases speaks in the Rose Garden for the daily coronavirus briefing at the White House on March 29 in Washington, DC. Tasos Katopodis / Getty Images
By Jake Johnson
Just over a month after proclaiming that the number of coronavirus cases in the U.S. would soon "be down to close to zero," President Donald Trump said during a press briefing on the White House lawn Sunday that limiting U.S. deaths from the pandemic to between 100,000 and 200,000 people would mean his administration and the country as a whole did "a very good job."
Dicamba is having a devastating impact in Arkansas and neighboring states. A farmer in Mississippi County, Arkansas looks at rows of soybean plants affected by dicamba. The Washington Post / Getty Images
Documents unearthed in a lawsuit brought by a Missouri farmer who claimed that Monsanto and German chemical maker BASF's dicamba herbicide ruined his peach orchard revealed that the two companies knew their new agricultural seed and chemical system would likely damage many U.S. farms, according to documents seen by The Guardian.
Washington State Governor Jay Inslee and other leaders speak to the press on March 28, 2020 in Seattle. Karen Ducey / Getty Images
A bushfire burns outside the Perth Cricket Stadium in Perth, Australia on Dec. 13, 2019. PETER PARKS / AFP via Getty Images

By Albert Van Dijk, Luigi Renzullo, Marta Yebra and Shoshana Rapley
2019 was the year Australians confronted the fact that a healthy environment is more than just a pretty waterfall in a national park; a nice extra we can do without. We do not survive without air to breathe, water to drink, soil to grow food and weather we can cope with.
By Fino Menezes
Everyone adores dolphins. Intelligent, inquisitive and playful, these special creatures have captivated humans since the dawn of time. But dolphins didn't get to where they are by accident — they needed to develop some pretty amazing superpowers to cope with their environment.