This website uses cookies to ensure you get the best experience while browsing it. By clicking 'Got It' you're accepting these terms.
Three Environmental Stories not Told
Apr. 23, 2012 10:08AM EST
Energy
By Jill Fitzsimmons
Over the past year, Media Matters has documented the deterioration of media coverage on a range of environmental issues, including declining coverage of climate change, unbalanced coverage of the Keystone XL pipeline, the perpetuation of falsehoods about U.S. Environmental Protection Agency (EPA) clean air rules, disproportionate and misleading coverage of Solyndra and the denigration of clean energy. Meanwhile, the mainstream press has overlooked some of the most important environmental challenges we face. In honor of Earth Day, Media Matters compiled three major environmental stories the media missed this year: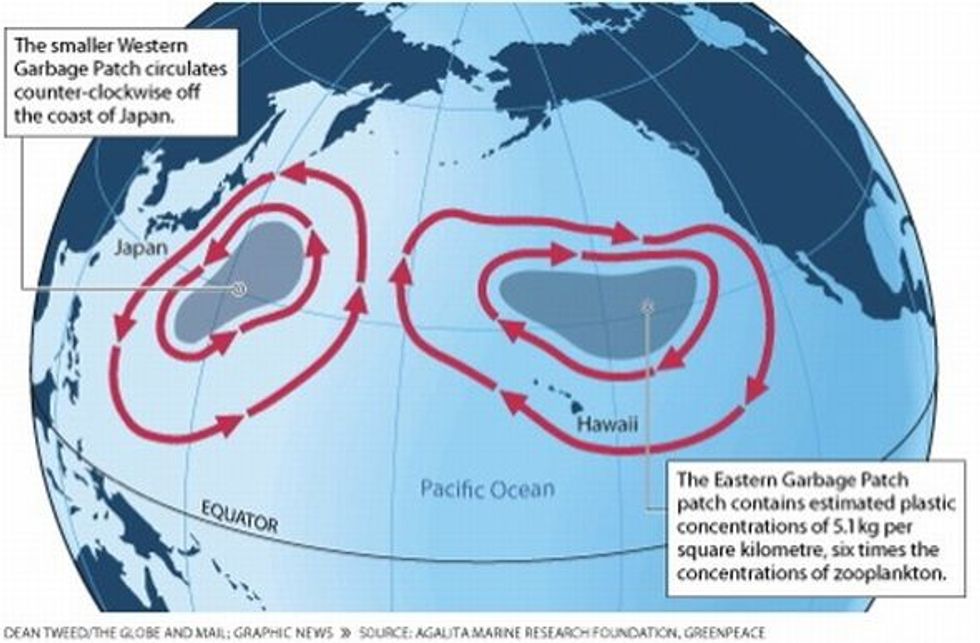 1. Garbage In The Ocean Is Accumulating Rapidly. Did you know that in the middle of the Pacific Ocean there is garbage strewn across a region twice the size of Texas? In 1997, oceanographer Charles Moore discovered what is now known as the Great Pacific Garbage Patch, a whirlpool of debris from storm drains and fishing boats which includes plastic bottles, light bulbs, toothbrushes, boxes and abandoned fishing nets. The debris is widely dispersed, making cleanup an enormous challenge. Much of the plastic that has accumulated there has broken down into small pieces, which seabirds ingest when they mistake it for food. The plastic is not only toxic for marine wildlife—it eventually contaminates the human food supply.
Scientists say this floating landfill has grown significantly in recent years and will continue to get larger as 1-2 million tons of debris from the 2011 tsunami in Japan makes its way into the North Pacific's rotating ocean current. And this is not the only one of its kind—a similar garbage patch has been found in the Atlantic Ocean, and there are at least several others across the ocean. But the media has largely ignored this growing problem.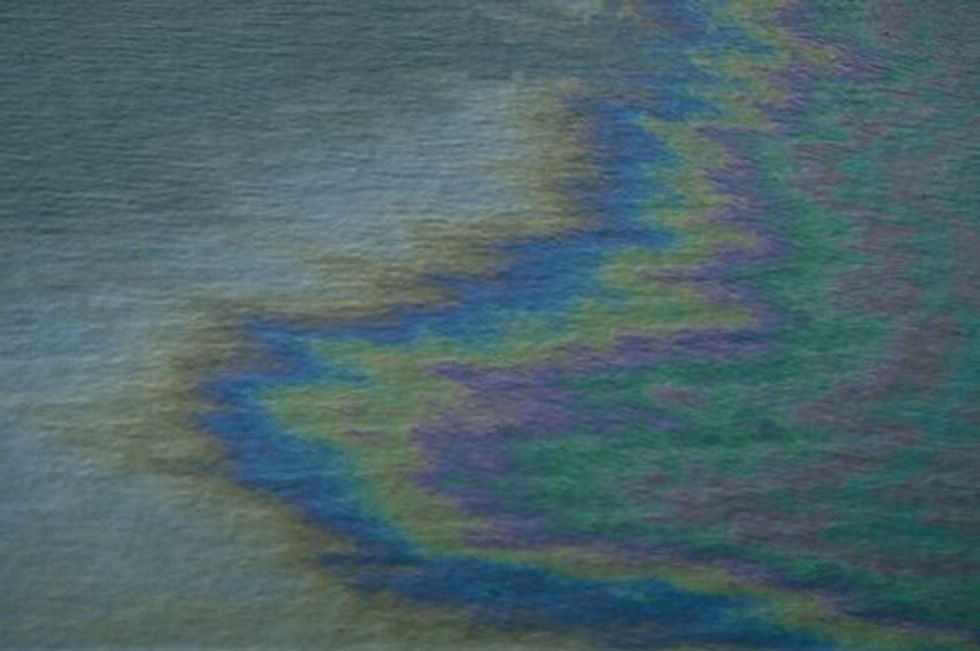 2. At Least 46 Oil Spills Have Occurred In The U.S. Since The  BP Disaster. As 5 million barrels of oil poured into the Gulf of Mexico in the wake of BP's Deepwater Horizon disaster, nonstop media coverage drew national attention to the safety and environmental risks posed by deep-water oil drilling. But once the well was capped, the media quickly moved on, Congressional safety reform measures floundered, and the lessons of the largest oil spill in history were largely forgotten, even as gulf drilling surges. Since then, public outrage has subsided, but the risk of oil spills has not. In the two years since the BP disaster, at least 46 oil spills have occurred across the U.S., according to NOAA data compiled by Blue Planet Water Solutions. In the absence of any meaningful action by Congress, oil spills will continue to threaten ecosystems and disrupt the tourism and seafood industries. Nevertheless, the mainstream media has neglected to report on these ongoing risks. Meanwhile, the conservative media have advocated for expanded drilling while dismissing the destructive impact of the BP disaster.
3. Gulf Of Mexico Contains A "Dead Zone"—Devoid Of Life—The Size Of New Jersey. A 2008 study by ecologist Robert Diaz of the Virginia Institute of Marine Science found that there are more than 400 "dead zones" in coastal waters across the world, totaling 95,000 square miles. Many of these hypoxic zones are caused by nitrogen pollution from farm and sewage runoff, which contributes to excessive algae blooms that deplete oxygen in the water and kill or drive away marine life. Pollution from the Mississippi River watershed contributes to a massive recurring dead zone in the Gulf of Mexico each year, which threatens American fisheries and costs the U.S. seafood and tourism industries $82 million per year. Last summer, a team of scientists supported by NOAA measured the Gulf of Mexico dead zone at 6,765 square miles—about the size of New Jersey. 

Dead zones around the world will only get worse as the human population increases and requires more agricultural productivity. For example, a study published in September by researchers from South Korea and the U.S. found that nitrate levels of the coasts of China, Japan and Korea are soaring due to rapid population growth and industrial development. The study warned that increased nitrogen pollution could have major impacts on marine ecology and could lead to new dead zones in Asia. Global warming is also expected to aggravate the problem by changing rainfall patterns and increasing runoff from rivers into the ocean. But the media has turned a blind eye to this issue.
For more information, click here.
EcoWatch Daily Newsletter
In this view from an airplane rivers of meltwater carve into the Greenland ice sheet near Sermeq Avangnardleq glacier on Aug. 4 near Ilulissat, Greenland. Climate change is having a profound effect in Greenland, where over the last several decades summers have become longer and the rate that glaciers and the Greenland ice cap are retreating has accelerated. Sean Gallup / Getty Images
The rate that Greenland's ice sheet is melting surpassed scientists' expectations and has raised concerns that their worst-case scenario predictions are coming true, Business Insider reported.
An Alagoas curassow in captivity. Luís Fábio Silveira / Agência Alagoas / Mongabay
By Pedro Biondi
Extinct in its habitat for at least three decades, the Alagoas curassow (Pauxi mitu) is now back in the jungle and facing a test of survival, thanks to the joint efforts of more than a dozen institutions to pull this pheasant-like bird back from the brink.

Elizabeth Warren's Blue New Deal aims to expand offshore renewable energy projects, like the Block Island Wind Farm in Rhode Island.
Luke H. Gordon / Flickr
By Julia Conley
Sen. Elizabeth Warren expanded her vision for combating the climate crisis on Tuesday with the release of her Blue New Deal — a new component of the Green New Deal focusing on protecting and restoring the world's oceans after decades of pollution and industry-caused warming.
Former U.S. Secretary of State Rex Tillerson leaves the courthouse after testifying in the Exxon Mobil trial on Oct. 30, 2019 in New York. DON EMMERT / AFP via Getty Images
A judge in New York's Supreme Court sided with Exxon in a case that accused the fossil fuel giant of lying to investors about the true cost of the climate crisis. The judge did not absolve Exxon from its contribution to the climate crisis, but insisted that New York State failed to prove that the company intentionally defrauded investors, as NPR reported.
By Sharon Elber
You may have heard that giving a pet for Christmas is just a bad idea. Although many people believe this myth, according to the ASPCA, 86 percent of adopted pets given as gifts stay in their new homes. These success rates are actually slightly higher than average adoption/rehoming rates. So, if done well, giving an adopted pet as a Christmas gift can work out.