Three Arrested Blockading Bus at Genetically Engineered Tree Conference
May. 31, 2013 10:33AM EST
Energy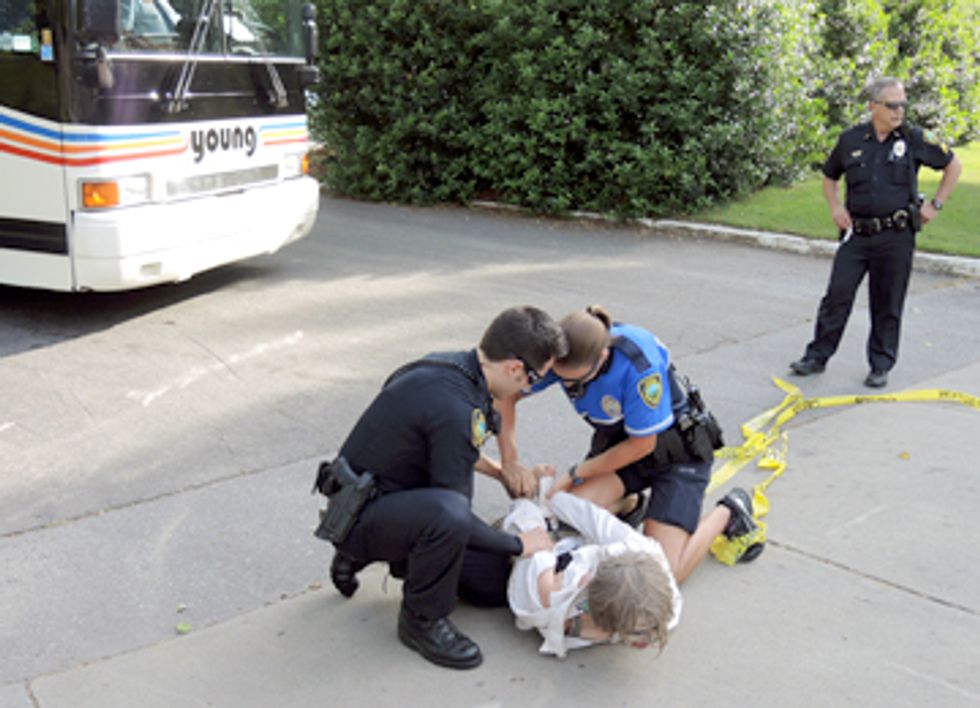 Three demonstrators were brutally arrested yesterday at the controversial Tree Biotechnology 2013 conference in Asheville, NC. They attempted to use genetically engineered (GE) caution tape to wrap a bus full of conference participants headed for an upscale dinner at the Biltmore Estate. Dozens more groaning zombie "franken-tree" protesters banged pots and pans and chanted anti-genetically engineered tree slogans.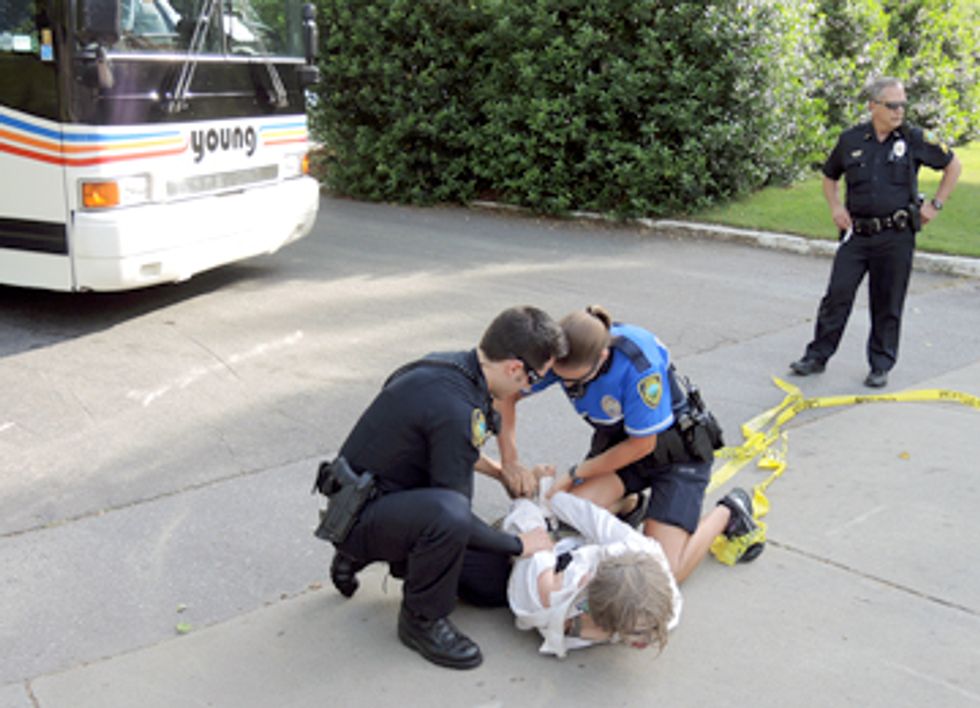 photolangelle.org
for Global Justice Ecology Project.
Will Bennington, a campaigner with Global Justice Ecology Project and the Campaign to STOP GE Trees, was one of those arrested for blockading the buses. "We're blocking the buses because these conference attendees are on their way to dinner at the Biltmore Estate," said Bennington. "Built by the Vanderbilts, the Biltmore is a symbol of the wealthy and powerful, and one of the birthplaces of industrial forestry in the U.S., which wiped out forests from coast to coast. The tree biotechnology industry is continuing this destructive legacy. They plan to cut down native forests and replace them with GE tree plantations grown solely for the profit of the elite at the expense of local communities and biodiversity."
 
Protesters are demanding a ban on the release of GE trees into the environment. South Carolina-based ArborGen, a major conference sponsor, has a request pending with the U.S. Department of Agriculture to release millions of genetically engineered eucalyptus trees annually for planting in vast plantations across the U.S. South.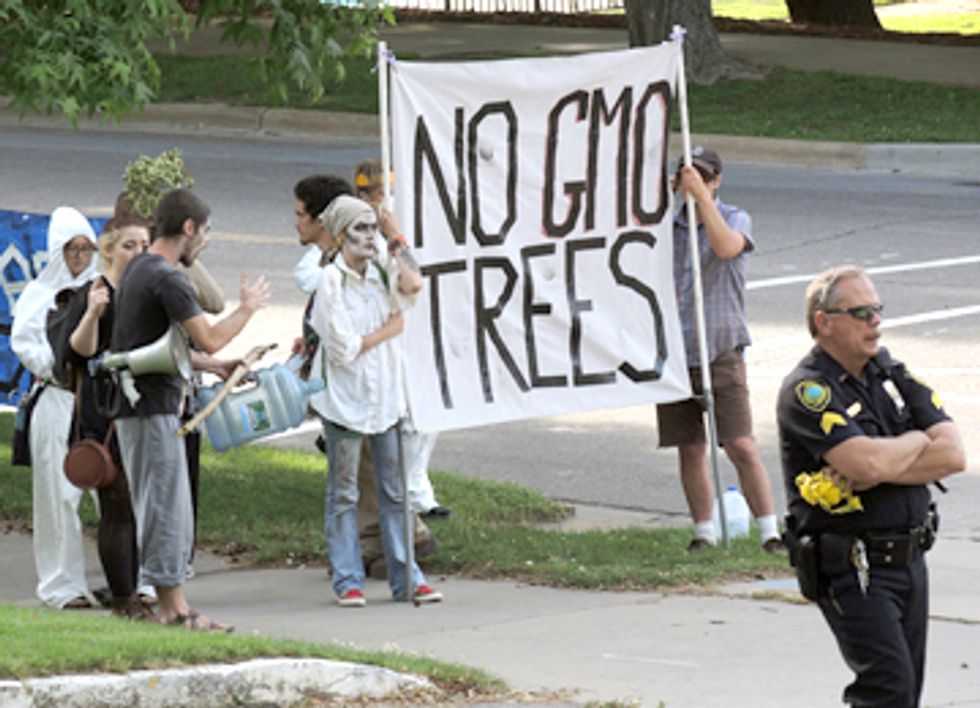 photolangelle.org
for Global Justice Ecology Project.
On Monday, two Asheville residents were arrested after invading the conference and disrupting the opening day. On Tuesday, hundreds of people marched through the streets and rallied outside the conference hotel as conference participants took part in a workshop on the future of forest biotechnology. It was the largest anti-GE tree protest to date.
 
Wednesday, the conference organizers had planned a field trip for conference participants but it was canceled due to the threat of protests.
"Trees should not be burned for fuel—this is a false solution to climate change," said a local woman with Katuah Earth First! who was arrested yesterday. "Monoculture plantations for bioenergy are already displacing Indigenous Peoples and local communities all over the world, and they will have a major impact on rural livelihoods and biodiversity here in the U.S. South."
 
"GE trees like ArborGen's highly flammable, water-intensive and invasive eucalyptus would be especially devastating to our communities in the face of drought and extreme weather due to climate change."
 
The Tree Biotechnology 2013 conference, taking place in Asheville from May 26 May to June 1, is the premier international conference on GE trees, organized by the International Union of Forest Research Organizations (IUFRO).
Visit EcoWatch's BIODIVERSITY page for more related news on this topic.
EcoWatch Daily Newsletter