Three Arrested at Fracking Protest
Apr. 15, 2012 10:45PM EST
Energy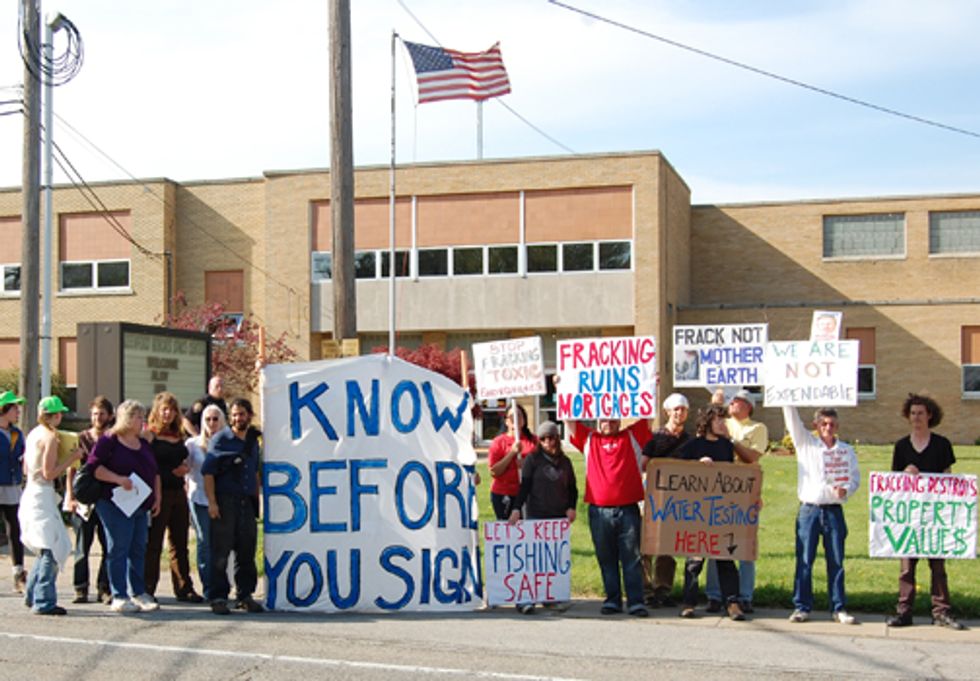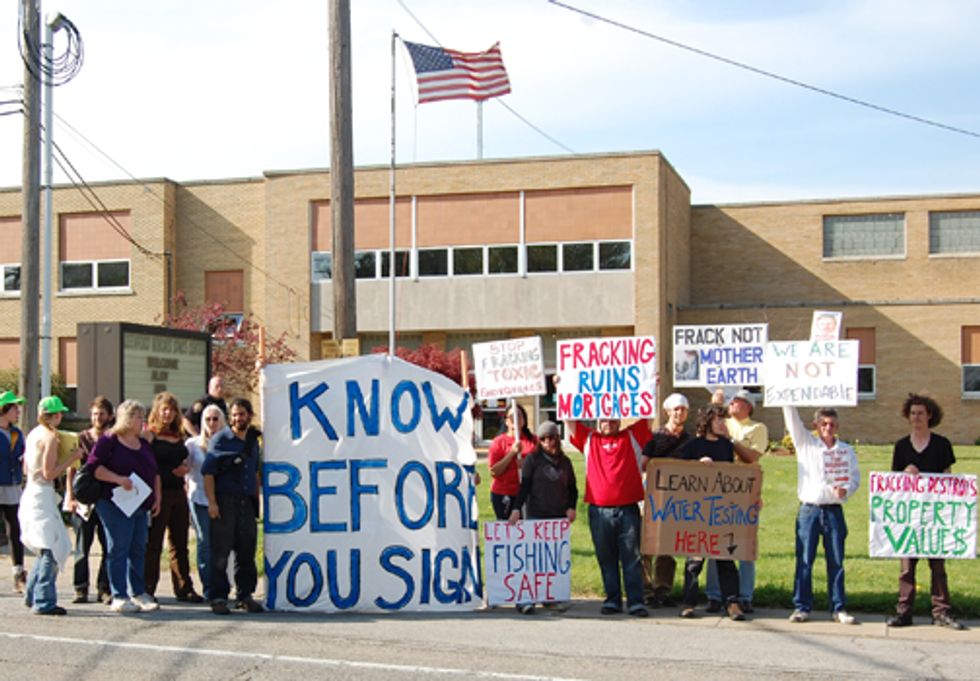 On April 15, two dozen protesters gathered outside the former South Range Middle School in Greenford, Ohio in Mahoning County, to inform landowners about the dangers of fracking at a lease signing event. Three protesters were arrested.
Protester Annie Lukins from Cleveland, Ohio, entered the building where the lease signing was taking place, and according to a witness, she was assaulted by British Petroleum (BP) representatives, and then detained by police and arrested. A member of Ohiofracktion has filed assault charges against BP.
According to a witness, protesters Jeremy Bingham and Jonathan Sidney entered the building where residents were lined up to sign gas leasing contracts and set off a bathroom fire alarm. Both protestors were arrested.
Protesters said the fire alarm shut down the signing of more leases and possibly prevented hundreds of leases from being signed.
Prior to the fire alarm incident, the lease signing event escalated when four large tractors drove up to the school trying to block the protesters from the front of the building. The protesters said the heavy machinery did not keep them from being able to provide landowners with information about the concerns of fracking on the environment and human health.
Protester David Wasilko from Lorain County said, "We're here to support landowners and make sure they know what BP won't tell them. We all live in Ohio and drink the water and want to make sure our families and neighbors are protected from the dangers of fracking."
Mahoning resident Patti Gorcheff said she has put her house up for sale because she fears the effects of fracking on her neighborhood. "They're going to be drilling all around me. I have a water well and I'm not willing to risk it. I still have a mortgage like most people and if my water goes bad my house is worth nothing. I'm concerned about my children [and] what it's going to do to them."
BP had been set up at the old school since Monday, signing close to 2,000 leases with landowners giving the company natural gas drilling rights. Last month, the energy company purchased rights to 84,000 acres of land in Trumbull County for $330 million.
For more information, click here.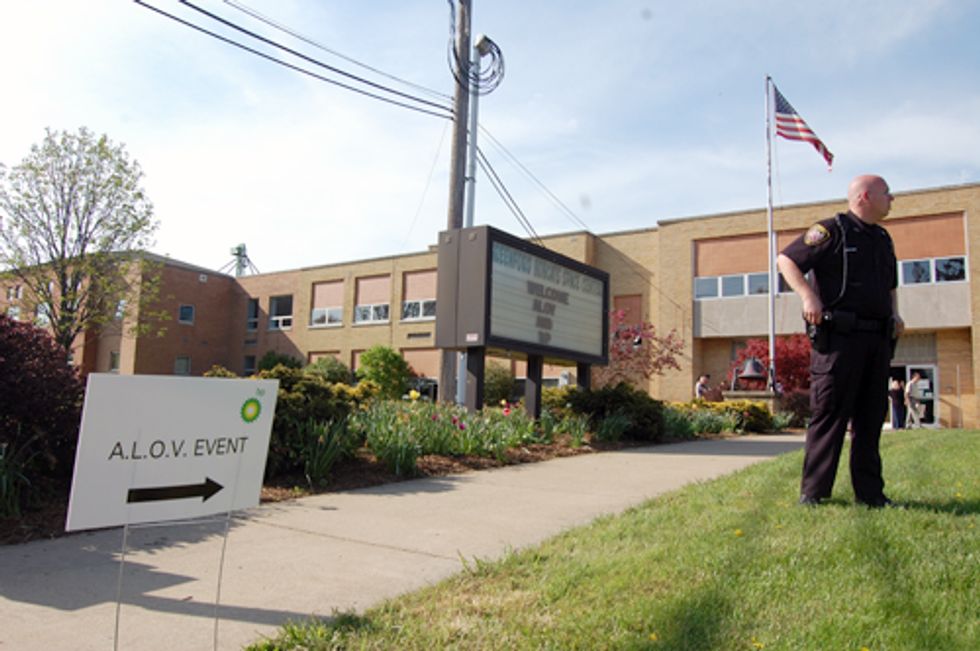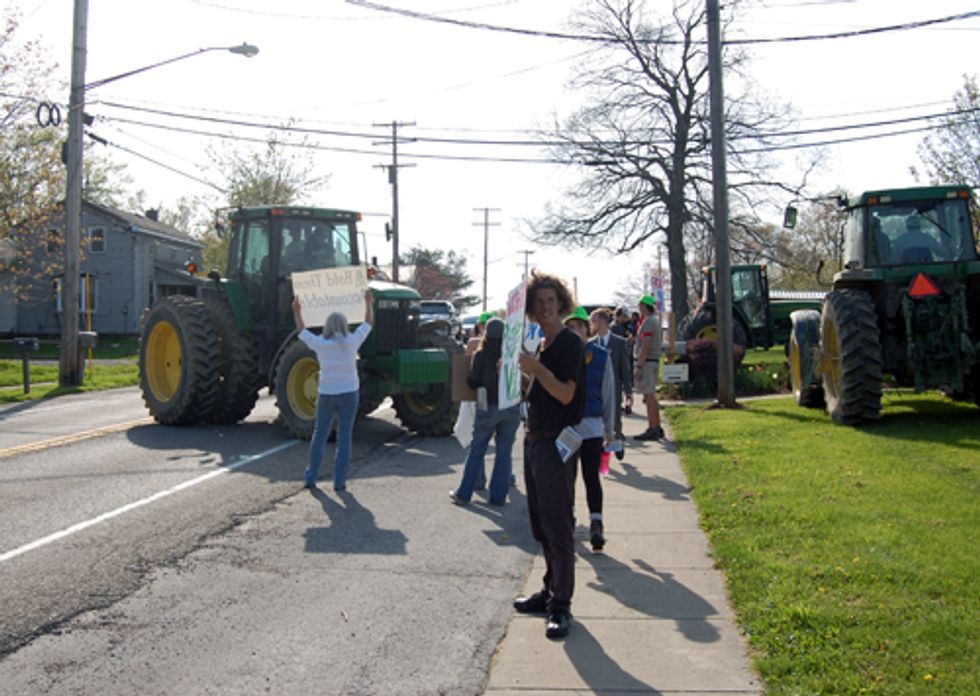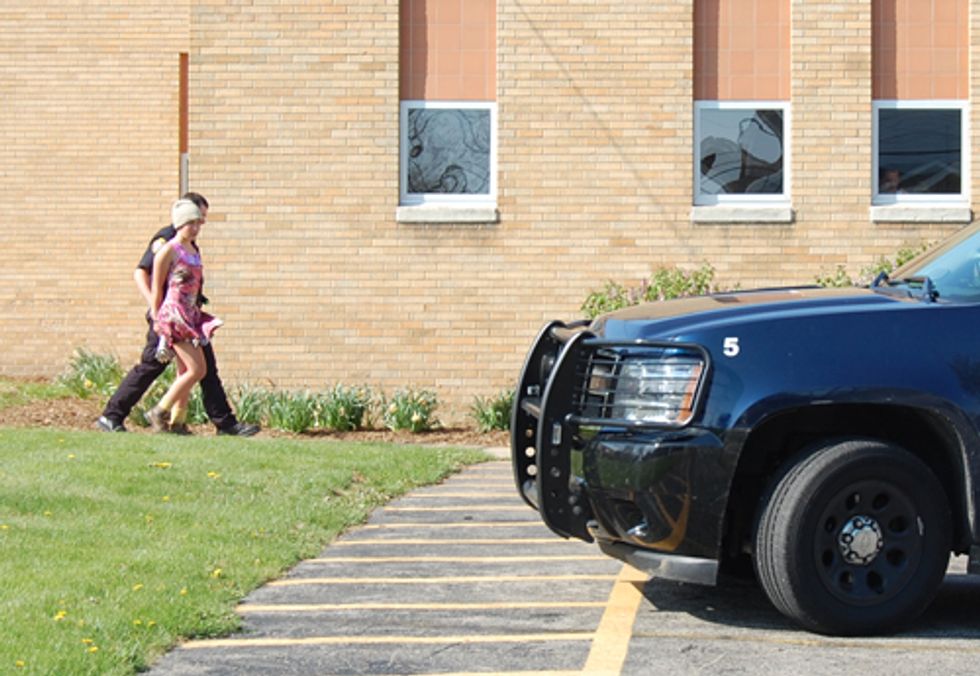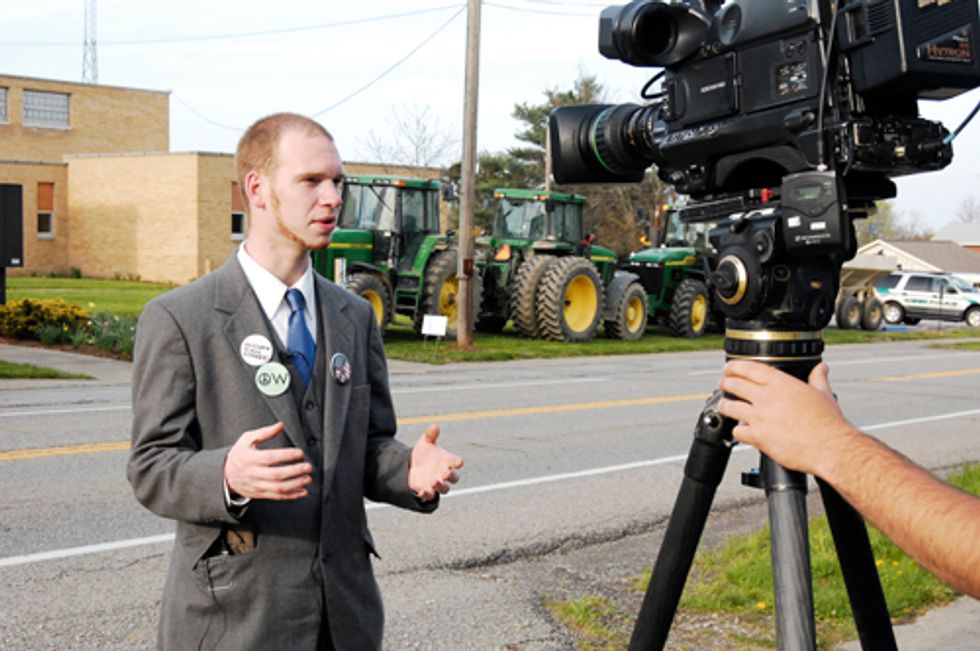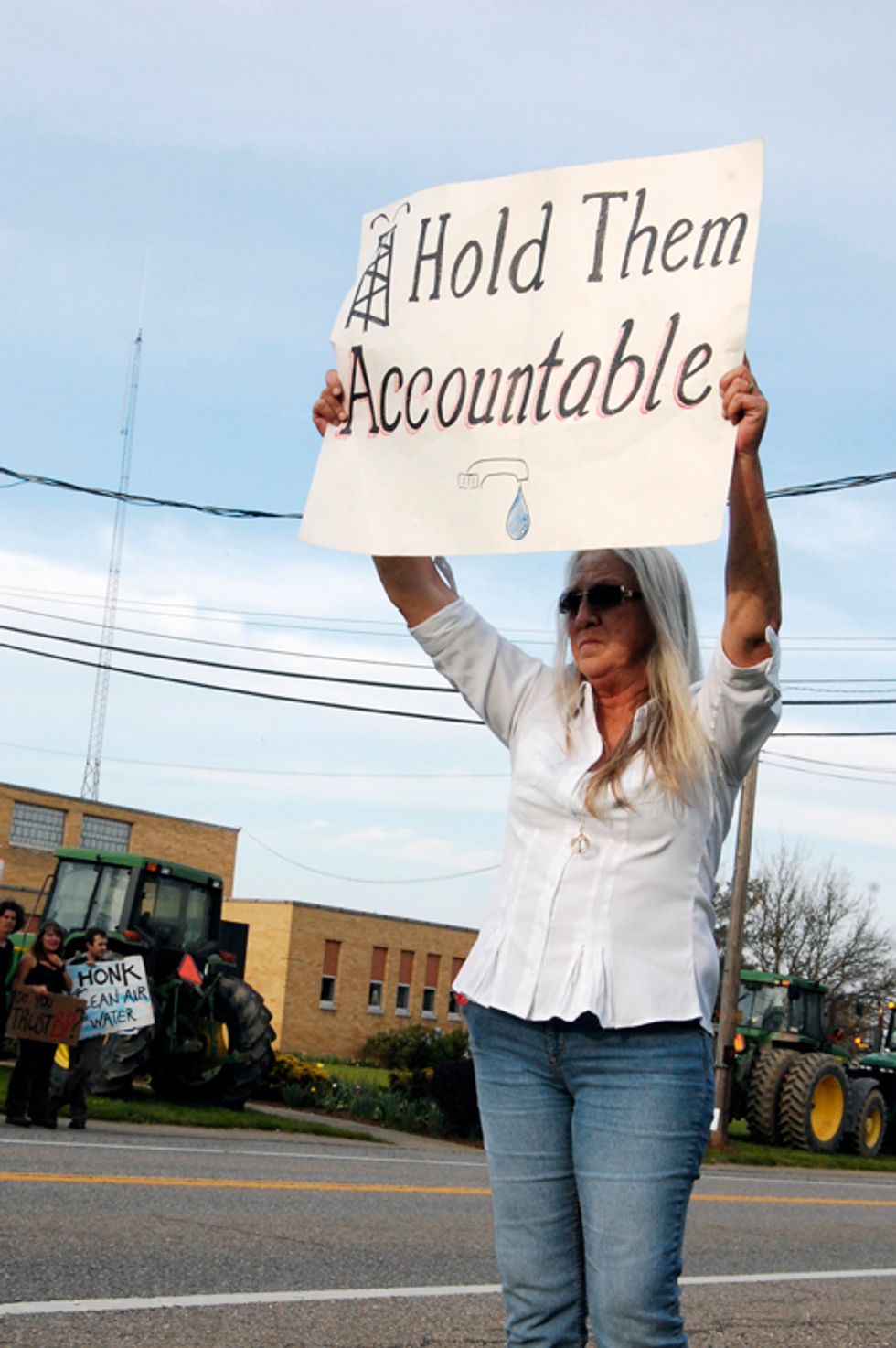 EcoWatch Daily Newsletter
Related Articles from EcoWatch