Threat of Sea Level Rise Intensifies as Antarctica's Melting Ice Sheet at 'Point of No Return'
Feb. 09, 2016 10:28AM EST
Climate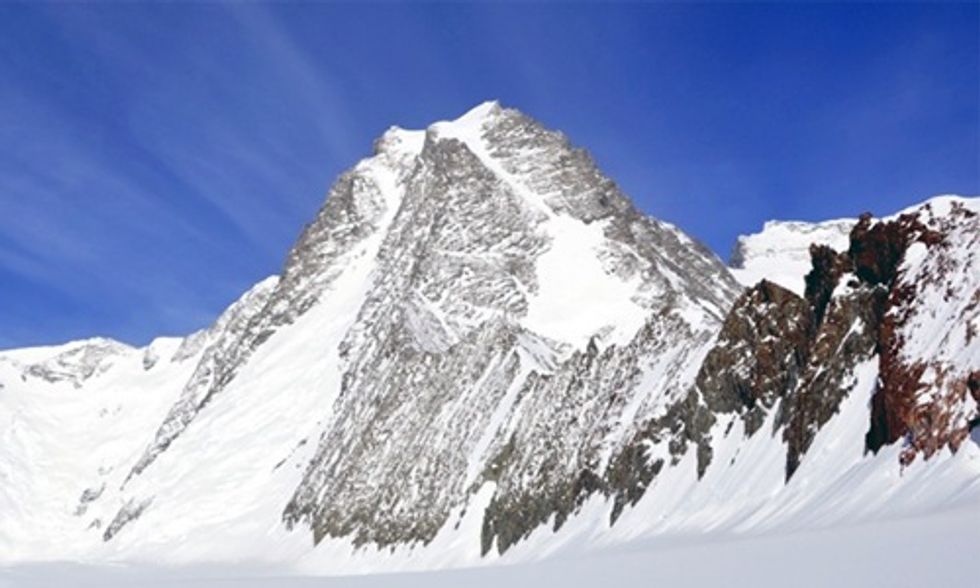 British researchers have reinforced recent evidence that melting in the Antarctic caused by the warming of the Southern Ocean could ultimately lead to global sea levels rising by around 3 meters or nearly 10 feet.
Their findings are in line with the results of a study that said six more decades of ocean warming could destabilize the ice beside the Amundsen Sea, starting a cascade of ice loss that would continue for centuries.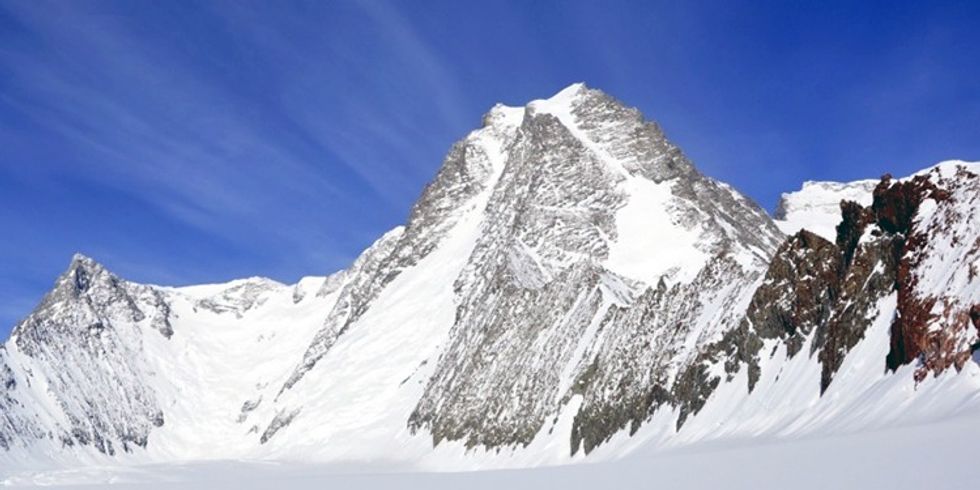 That 2015 study, which used computer simulations, was the work of scientists from the Potsdam Institute for Climate Impact Research in Germany.
But the UK scientists used a much more direct method of assessing the landscape to establish how the West Antarctic ice sheet might respond to increasing global temperatures. They just examined the mountain tops that stick up above the ice.
Levels of Ice
In what they say is the first study of its kind, the researchers were able to work out how the levels of ice covering the land have changed over hundreds of thousands of years by examining the peaks protruding through the ice in the Ellsworth Mountains, on Antarctica's Atlantic flank.
The team from the University of Edinburgh, Northumbria University and Scottish Universities Environmental Research Centre assessed the changes on slopes at various heights on the mountainside, which showed the levels previously reached by the ice sheet.
They also plotted the distribution of boulders on the mountains deposited by melting glaciers and used chemical technology—also known as exposure dating—to show how long rocks had been exposed to the atmosphere and how old they were.
The scientists report in Nature Communications that their results show how, during previous warm periods, a substantial amount of ice would have been lost from the West Antarctic ice sheet by ocean melting.
But it would not have melted entirely, which they say suggests that ice would have been lost from areas below sea level, but not on upland areas. The study shows that parts of the West Antarctic ice sheet have existed continuously for at least 1.4 million years.
John Woodward, professor of physical geography at Northumbria University, is one of the leaders of the study, which was supported by the UK's Natural Environment Research Council and the British Antarctic Survey.
He said: "It is possible that the ice sheet has passed the point of no return. If so, the big question is how much will go and how much will sea levels rise."
His fellow leader, Dr. Andrew Hein, research fellow and manager of the University of Edinburgh's Cosmogenic Nuclide Laboratory, said: "Our findings narrow the margin of uncertainty around the likely impact of the West Antarctic Ice Sheet on sea level rise. This remains a troubling forecast since all signs suggest the ice from West Antarctica could disappear relatively quickly."
Massive Consequences
If the West Antarctic ice sheet were to melt altogether—something that is not likely to happen this century—the world's sea levels would rise by 4.8 meters. That would have massive consequences for coastal communities worldwide. The melting of the West Antarctic glaciers accelerated threefold over the 21 years to 2014.
What happens to the ice sheets of the Antarctic continent could cause even more profound changes to the Earth. The East Antarctic sheet had for decades been thought to be more stable than its western neighbor, but that is now less certain.
Two scientists from Potsdam Institute for Climate Impact Research reported in 2014 that they had identified how a relatively small loss of ice there could ultimately trigger a discharge of ice into the ocean that would result in unstoppable sea-level rise for thousands of years ahead.
Another study, published in 2015, predicted a doubling of the rate at which the ice shelves across Antarctica will melt by 2050.
YOU MIGHT ALSO LIKE
Witch Hunt Continues Against Climate Scientists at NOAA
Bill Maher: GOP Mocks Punxsutawney Phil as 'Just Another Climate Alarmist Like Al Gore'
Exxon Not Alone, American Petroleum Institute Knew Too
Arctic Sea Ice Levels Hit Record Low After Unusually Warm January
Scientists are studying barley, the key ingredient in beer. Ridofranz / Getty Images
Researchers at UC-Riverside are investigating how barley, a key ingredient in beer, survives in such a wide variety of climates with hopes of learning what exactly makes it so resilient across climates.
Barley was first grown domestically in Southwest Asia about 10,000 year ago and is grown around the world, from Egypt to Minnesota.
Barley's prime growing regions have shifted northward in recent decades as global temperatures have risen due to climate change caused by human extraction and combustion of fossil fuels.
Chuck Skypeck, technical brewing projects manager for the Brewers Association located in Boulder, Colorado, told E&E climate change's effects are impacting the brewing industry.
"Certainly dynamic growing conditions, water scarcity, extreme weather events, growers' planting decisions can all affect both pricing and availability of brewers' supply of malted barley," he told E&E News.
For a deeper dive:
For more climate change and clean energy news, you can follow Climate Nexus on Twitter and Facebook, sign up for daily Hot News, and visit their news site, Nexus Media News.
EcoWatch Daily Newsletter
Air France airplanes parked at the Charles de Gaulle/Roissy airport on March 24, 2020. SAMSON / AFP via Getty Images
France moved one step closer this weekend to banning short-haul flights in an attempt to fight the climate crisis.
A bill prohibiting regional flights that could be replaced with an existing train journey of less than two and a half hours passed the country's National Assembly late on Saturday, as Reuters reported.
"We know that aviation is a contributor of carbon dioxide and that because of climate change we must reduce emissions," Industry Minister Agnes Pannier-Runacher told Europe 1 radio, according to Reuters.
The measure now has to pass the French Senate, then return to the lower house for a final vote. It would end regional flights between Paris's Orly airport and cities like Nantes and Bordeaux, The Guardian explained. It would not, however, impact connecting flights through Paris's Charles de Gaulle/Roissy airport.
The bill is part of a legislative package which aims to reduce France's emissions by 40 percent of 1990 levels by 2030, Reuters reported. It is a watered-down version of a proposal suggested by France's Citizens' Convention on Climate, BBC News explained. This group, which was formed by President Emmanuel Macron in 2019 and included 150 ordinary citizens, had put forward a ban on flights that could be replaced with an existing train journey of under four hours.
However, the journey length was lowered after protests from KLM-Air France, which had suffered heavy losses due to the coronavirus pandemic, and regions who were concerned about being left out of national transit networks, as The Guardian explained.
"We have chosen two and a half hours because four hours risks isolating landlocked territories including the greater Massif Central, which would be iniquitous," transport minister Jean-Baptiste Djebbari said, as The Guardian reported.
However, some environmental and consumer groups objected to the changes. The organization UFC-Que Choisir compared plane routes with equivalent train journeys of under four hours and found that the plane trips emitted an average of 77 times more carbon dioxide per passenger than the train journeys. At the same time, the train alternatives were cheaper and only as much as 40 minutes longer.
"[T]he government's choice actually aims to empty the measure of its substance," the group said, according to The Guardian.
The new measure also opens the French government to charges of hypocrisy. It bailed out Air France-KLM to the tune of a seven-billion euro loan last year, though it did require the airline to drop some domestic routes as a condition. Then, days before the measure passed, it more than doubled its stake in the airline, BBC News reported. However, Pannier-Runacher insisted to Europe 1 radio that it was possible to balance fighting climate change and supporting struggling businesses.
"Equally, we must support our companies and not let them fall by the wayside," she said, as Reuters reported.
This is not the first time that climate measures and aviation bailouts have coincided in the wake of the coronavirus pandemic. Austrian Airlines replaced its Vienna-Salzburg flight with additional train service after it received government money dependent on cutting greenhouse gas emissions, BBC News reported.
The number of flights worldwide declined almost 42 percent in 2020 when compared with 2019. It is expected that global aviation may not fully recover until 2024, according to Reuters.
A woman looks at a dead gray whale on the beach in the SF Bay area on May 23, 2019; a new spate of gray whales have been turning up dead near San Francisco. Justin Sullivan / Getty Images
Four gray whales have washed up dead near San Francisco within nine days, and at least one cause of death has been attributed to a ship strike.
A small tourist town has borne the brunt of a cyclone which swept across the West Australian coast.
ABC News (Australia) / YouTube
A general view shows the remains of a dam along a river in Tapovan, India, on February 10, 2021, following a flash flood caused by a glacier break on February 7. Sajjad Hussain / AFP / Getty Images
By Rishika Pardikar
Search operations are still underway to find those declared missing following the Uttarakhand disaster on 7 February 2021.
This story originally appeared in Eos and is republished here as part of Covering Climate Now, a global journalism collaboration strengthening coverage of the climate story.