This Solar Bike Delivers Big
Apr. 15, 2015 11:59AM EST
Business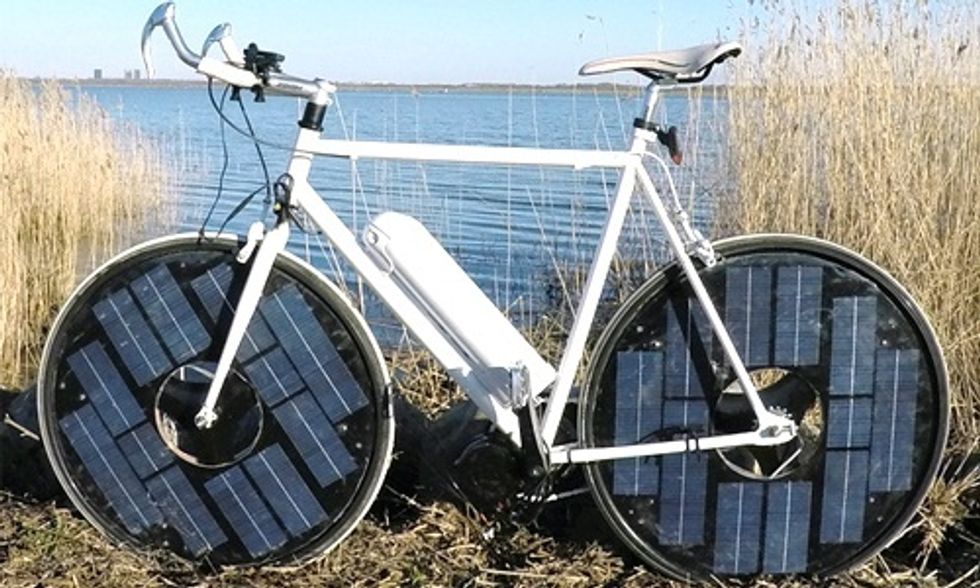 Regular electric bikes are already pretty eco-friendly, but they usually need to be powered by fossil fuels. But now a Danish solar engineer, Jesper Frausig, has found a way around that by creating a bike that's powered by the clean, green energy of the sun—the Solar Bike.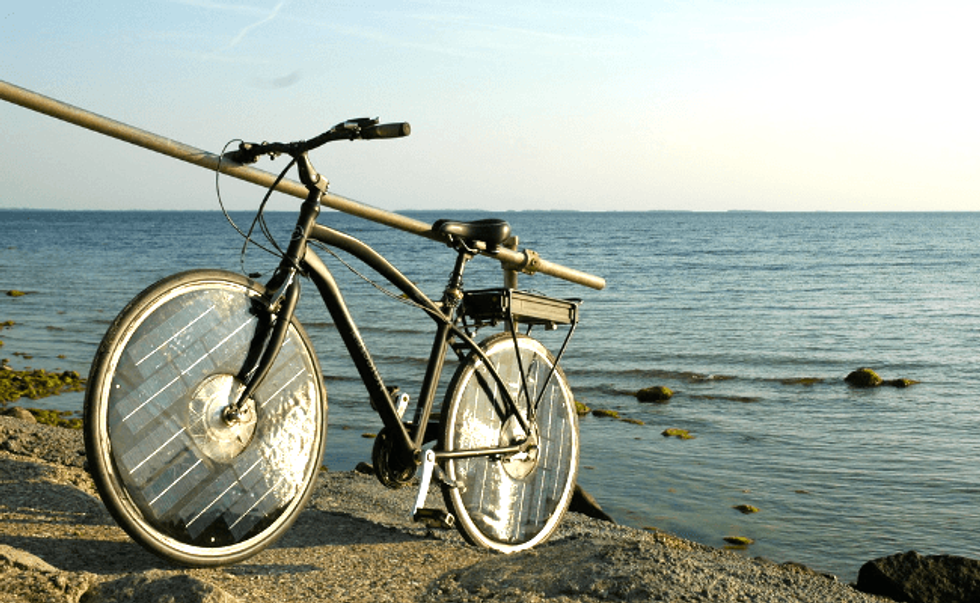 The Solar Bike has "highly efficient" and "shadow optimized" solar cells on the wheels that deliver power directly to the battery when it's standing still, according to Frausig. When it's in motion, the solar cells and the battery also provide energy for the motor.
Depending on how sunny it is, a standard charge lasts between 1-15 miles. At peak hours, a fully charged battery can take a rider up to 40 miles at a top speed of 30 mph, Frausig claims. When it's overcast or night time and the battery is low, it presumably works like any regular bicycle.
The beauty of the Solar Bike is that, unlike typical electric bikes, one doesn't have to look for a charging station since it runs on renewable—and free—solar energy.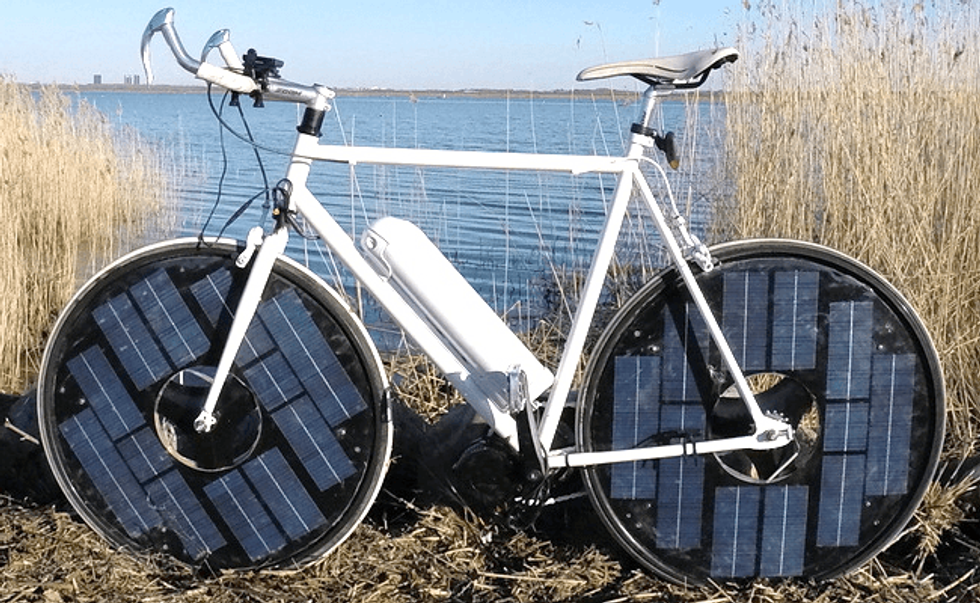 It's no surprise that Frausig, who developed the Solar Bike after three years of product development and two prototypes, hails from the bike-friendly city of Copenhagen. According to his LinkedIn page, the theoretical and practical feasibility of a solar-powered electric bicycle was the subject of his master thesis at the Technical University of Berlin.
Frausig intends for the Solar Bike to be used for commuting in the city as well as off-grid transport, where charging facilities aren't available. The mostly effortless nature of an electric bike also makes it appropriate for the elderly, people with disabilities or anyone who prefers less pedal power.
The bike has been nominated for an INDEX Award that recognizes designs that improve life with a €500,000 prize (about $530,000). At the moment the Solar Bike is not currently on the market, but check out the video below to see one of the prototypes in motion.
YOU MIGHT ALSO LIKE
It's a Bike … It's a Scooter … It's a Fun New Way to Ride Around Town
5 Reasons Cargo Bikes Are the Perfect Mode of Transportation
Move Over Food Trucks: Eco-Friendly Food Bikes Hit the Streets
EcoWatch Daily Newsletter
Related Articles from EcoWatch