Renewable Energy
16 March 2016
This Small Town Generated $2 Million From Selling RECs, Now They Have to Decide What to Do With the Money
By Carl McDaniel and David Sonner
Oberlin, a small town in northern Ohio, swapped three-years worth of high-priced renewable energy credits (RECs) for low cost RECs. And, bingo! Two million dollars flowed into city coffers. More millions are likely to come.
Now, the city has to decide what to do with the $2 million. The mighty battle of beliefs that led to this conundrum still persists, however.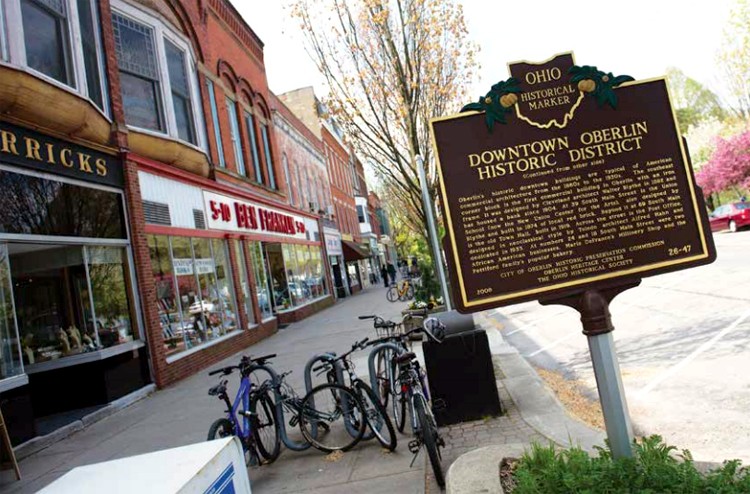 Here's the history. Oberlin City Council signed a 50-year contract in 2007 to buy coal-based electricity from a 960 megawatt pulverized coal power plant. The majority on city council and city staff believed then that no affordable energy source could replace coal.
But, several city council candidates campaigned hard on terminating the coal contract and won. The new council majority canceled the contract and instructed city staff to seek alternatives in renewable and carbon-neutral energy sources. Oberlin began shifting aggressively to non-fossil fuels, despite obstacles by those who didn't believe coal or climate destabilization was a serious problem.
Today, Oberlin's electricity comes from a portfolio of 90 percent renewables and carbon neutral energy sources that have associated RECs. RECs were created in the late 1990s by states to provide an economic incentive to abandon fossil fuels for renewables in electricity generation.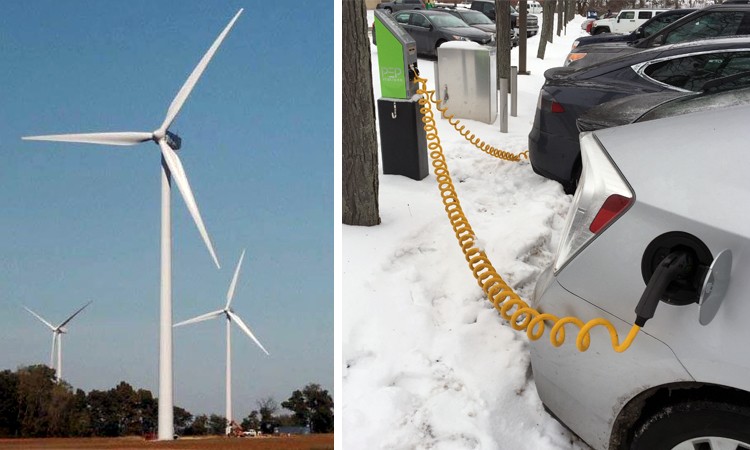 Most states established policies that required commercial, electricity-generating companies to have a specified percent of their electricity generated from renewables, known as renewable portfolio standards. The policies called for the percent to increase over time. To meet the requirement a company could produce its own renewable electricity or purchase RECs to reach the required amount.
The REC markets that emerged across the country valued various RECs—wind, photovoltaic, hydro, landfill gas—differently. Oberlin sold its high priced RECs (mostly from landfill gas) and purchased low priced wind RECs.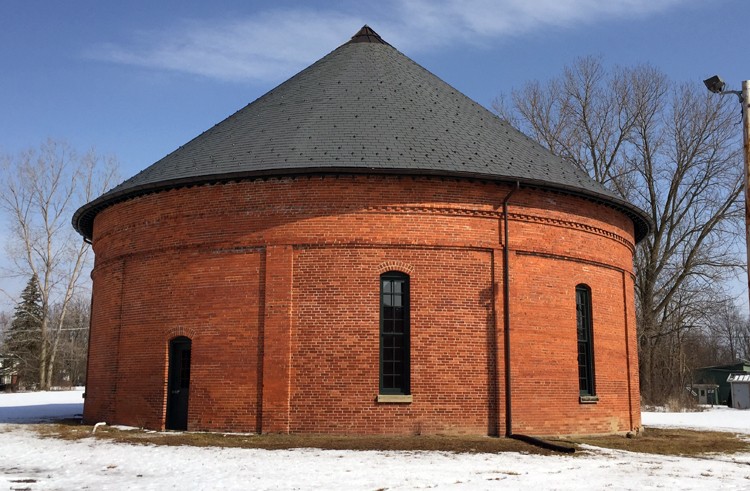 With the swapping of RECs beginning in earnest almost three years ago, the electric utility director and the Public Utilities Commission (PUC) deliberated on to whom the money generated by the sale of the RECs belonged to and how the money should be used. The city lawyer reviewed the situation and stated that the money doesn't belong to ratepayers or the city electric company. Rather, it belongs to the city and can be used however city council decides.
The electric director and PUC discussed many possible uses. They included lowering electricity rates (which are about average for Ohio); changing out street and other lights with LED bulbs; weatherizing houses and buildings; funding city capital accounts for electricity projects; establishing a revolving low- or no-interest fund for sustainability projects; increasing subsidies for energy efficiency and conservation; switching from fossil fuels to electricity for transportation, heating and hot water; and others.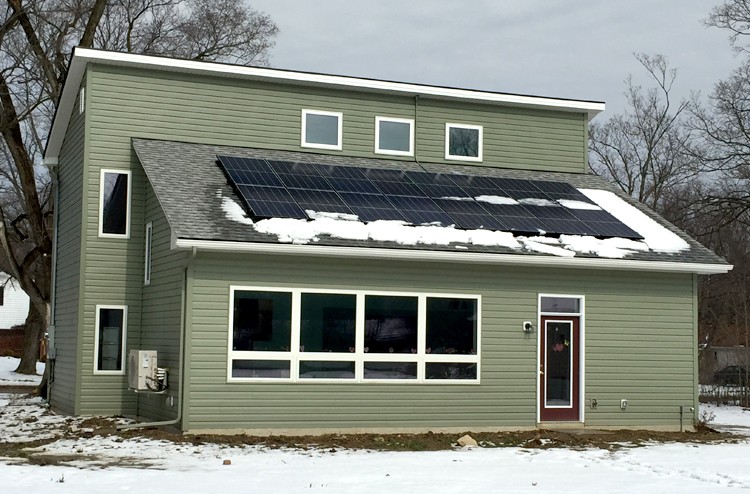 Final recommendations from the electric director and the majority of PUC were given to city council in fall 2015. The director recommended that 85 percent of the money go to help lower electric rates for residents and businesses in Oberlin, and 15 percent to capital reserves that can fund, among other things, energy efficiency, renewable energy and electricity-related environmental initiatives. PUC proposed 85 percent to go to the Sustainable Reserve Fund that was established in 2007 to use REC dollars provided to the city by Oberlin College for energy efficiency, energy conservation, heat-trapping gas reductions and development of green power generation sources. The remaining 15 percent would be used for projects that benefit the entire Oberlin community.
City council was prepared to instruct city staff to arrange for using REC dollars to lower the electric rate in December 2015. However, because of citizen input, the motion was not made and discussion on the use of REC dollars was postponed until the March 21 city council meeting.
So what will provide the highest and longest lasting economic and other benefits to the community? Analyses done on the recommendations indicate investing in future projects will provide the most benefits to the community.
Many investment choices have been proposed including:
Create low or no interest loans for sustainability initiatives from a revolving loan fund.
Establish a foundation or other mechanism for energy and resource conservation in houses and buildings and for shifting to renewable energy sources.
Insulate and rehabilitate 500 houses of those most economically challenged in the community.
Fund energy upgrades of City and commercial buildings.
Complete the decades-old Underground Railroad Museum project.
Interestingly, a core still on city council do not see the urgency for implementing the city's Climate Action Plan when the science behind such plans is so clear. In addition, one has to wonder why the compounding power of investment is ignored in the recommendation to artificially lower electricity rates with REC dollars.
Reducing electricity rates while REC dollars flow into Oberlin has two dimensions not often appreciated. First, the artificially depressed electricity rates will bounce back when REC dollars disappear. Second, 57 percent of the dollars would go to the 10 largest electricity users with the top three—Oberlin College, Federal Aviation Association and Kendal at Oberlin—receiving 38 percent while residential customers would receive 23 percent.
The poorest, however, not only get the least, but are condemned to pay higher electric rates in the future. And they and all the rest of us will get a hotter planet.
YOU MIGHT ALSO LIKE
3 Cities Disrupting the Local Electricity Market With Innovative Renewable Energy Projects
World's First Solar Airport No Longer Pays Electricity Bills
Oregon Becomes First State in Nation to Sign Bill That Phases Out Coal, Ramps Up Renewables
Duke Energy vs. Solar Energy: Battle Over Solar Heats Up in North Carolina
Bill Maher is sick of billionaires' obsession with Mars, more like "Mars-a-Lago," he said.
In a new animation produced by ATTN:, the popular talk show host of Real Time, discusses the perils of our planet, including how "climate change is killing us."
Keep reading...
Show less
Dr. Benjamin D. Santer, research scientist
A group of prominent climate scientists have written a study explicitly refuting statements made by the U.S. Environmental Protection Agency Administrator Scott Pruitt on climate data. During his Senate confirmation hearing, Pruitt claimed in a written response that satellite data shows a "leveling off" of warming over the past two decades.
Keep reading...
Show less
By David Pomerantz
The Nevada Assembly passed a bill Wednesday that would dramatically increase the growth of renewable energy in the state, but Sheldon Adelson, the casino magnate and major donor to Donald Trump, is attempting to prevent the bill from becoming law.
Keep reading...
Show less
Matt Crossick
By Yosola Olorunshola
Whether it's through fashion or protest, Vivienne Westwood is not a woman afraid of making a statement.
On May 23, she rocked up to the residence of the Archbishop of Canterbury in London with a special guest—the Grim Reaper—to issue a strong statement on the Church of England's position on fracking.
Keep reading...
Show less
Military veterans from across Virginia released a letter Thursday opposing two proposed fracked-gas pipelines: Dominion Energy's Atlantic Coast Pipeline and EQT's Mountain Valley Pipeline. These pipelines would cross through pristine areas of Virginia, taking private property by use of eminent domain, removing mountain ridgetops and threatening valuable drinking water resources. The veterans view this as contrary to their service to protect and defend the freedom and security of American citizens.

Keep reading...
Show less
By Paul Brown
The food industry and big agricultural concerns are driving climate change and at the same time threatening to undermine efforts to feed the world's growing population, according to GRAIN, an organization that supports small farmers.
Particularly singled out for criticism are the large chemical fertilizer producers that have gained access to the United Nations talks on climate change. GRAIN accuses them of behaving like the fossil fuel companies did in the 1990s, pushing false information in the hope of delaying real action on climate change.
Keep reading...
Show less
May. 24, 2017 06:55PM EST
By Sydney Robinson
President Trump has no doubt been given a long list of extravagant, elaborate gifts in his lifetime, but the gift given to him today by Pope Francis may not make it on his most favorite list.
Keep reading...
Show less
May. 24, 2017 07:17PM EST
By John Rogers
Maybe it's because I first started working on clean energy while serving in the Peace Corps he founded, or maybe it's my years of working on these issues from his home state. But I can't help thinking about the 100th anniversary of John F. Kennedy's birth, and connecting his stirring rhetoric to the energy challenges of our times.
Here's what our 35th president might have said about the challenges of energy transition and the opportunities in clean energy:
"Change is the law of life. And those who look only to the past or present are certain to miss the future."
Keep reading...
Show less


Get EcoWatch in your inbox