This website uses cookies to ensure you get the best experience while browsing it. By clicking 'Got It' you're accepting these terms.
This Small Town Generated $2 Million From Selling RECs, Now They Have to Decide What to Do With the Money
Mar. 16, 2016 01:22PM EST
Renewable Energy
By Carl McDaniel and David Sonner
Oberlin, a small town in northern Ohio, swapped three-years worth of high-priced renewable energy credits (RECs) for low cost RECs. And, bingo! Two million dollars flowed into city coffers. More millions are likely to come.
Now, the city has to decide what to do with the $2 million. The mighty battle of beliefs that led to this conundrum still persists, however.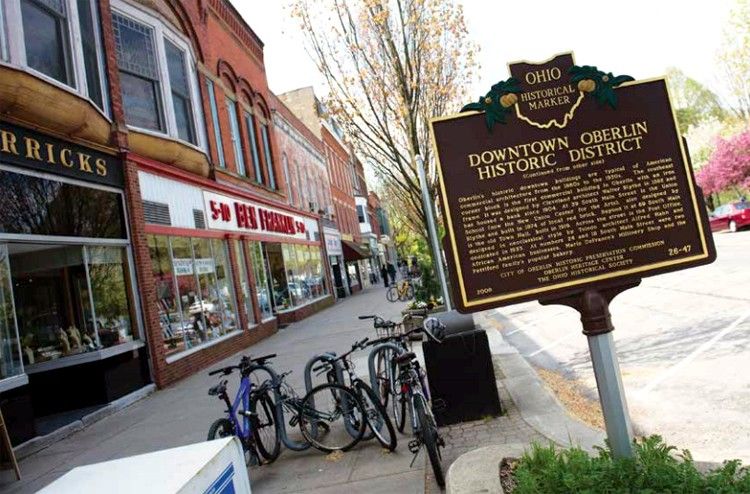 Here's the history. Oberlin City Council signed a 50-year contract in 2007 to buy coal-based electricity from a 960 megawatt pulverized coal power plant. The majority on city council and city staff believed then that no affordable energy source could replace coal.
But, several city council candidates campaigned hard on terminating the coal contract and won. The new council majority canceled the contract and instructed city staff to seek alternatives in renewable and carbon-neutral energy sources. Oberlin began shifting aggressively to non-fossil fuels, despite obstacles by those who didn't believe coal or climate destabilization was a serious problem.
Today, Oberlin's electricity comes from a portfolio of 90 percent renewables and carbon neutral energy sources that have associated RECs. RECs were created in the late 1990s by states to provide an economic incentive to abandon fossil fuels for renewables in electricity generation.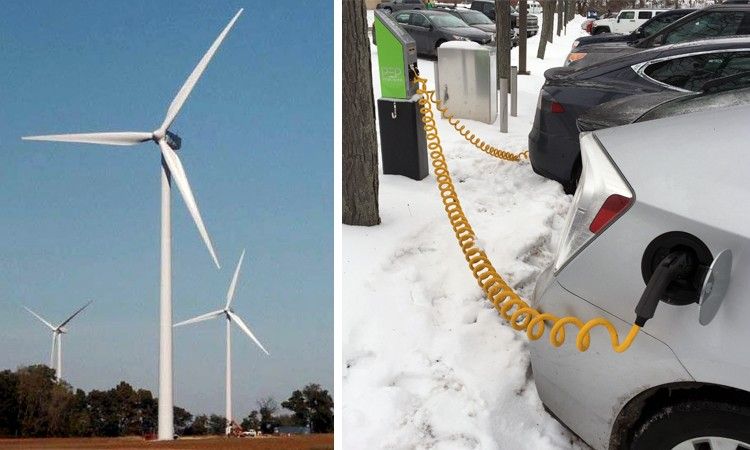 Most states established policies that required commercial, electricity-generating companies to have a specified percent of their electricity generated from renewables, known as renewable portfolio standards. The policies called for the percent to increase over time. To meet the requirement a company could produce its own renewable electricity or purchase RECs to reach the required amount.
The REC markets that emerged across the country valued various RECs—wind, photovoltaic, hydro, landfill gas—differently. Oberlin sold its high priced RECs (mostly from landfill gas) and purchased low priced wind RECs.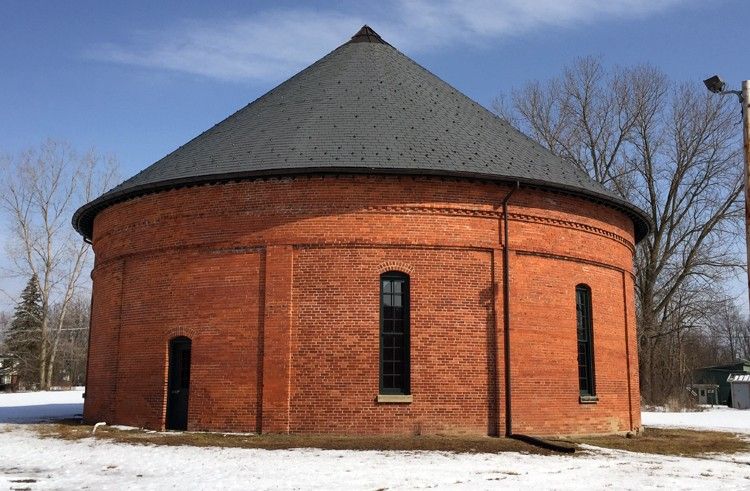 With the swapping of RECs beginning in earnest almost three years ago, the electric utility director and the Public Utilities Commission (PUC) deliberated on to whom the money generated by the sale of the RECs belonged to and how the money should be used. The city lawyer reviewed the situation and stated that the money doesn't belong to ratepayers or the city electric company. Rather, it belongs to the city and can be used however city council decides.
The electric director and PUC discussed many possible uses. They included lowering electricity rates (which are about average for Ohio); changing out street and other lights with LED bulbs; weatherizing houses and buildings; funding city capital accounts for electricity projects; establishing a revolving low- or no-interest fund for sustainability projects; increasing subsidies for energy efficiency and conservation; switching from fossil fuels to electricity for transportation, heating and hot water; and others.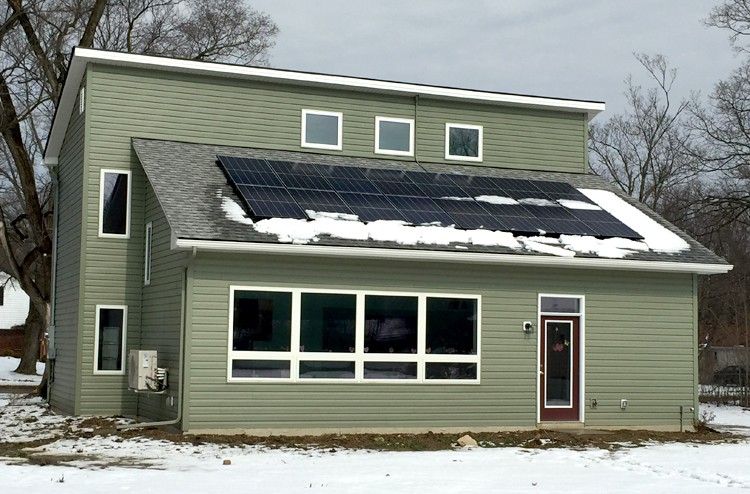 Final recommendations from the electric director and the majority of PUC were given to city council in fall 2015. The director recommended that 85 percent of the money go to help lower electric rates for residents and businesses in Oberlin, and 15 percent to capital reserves that can fund, among other things, energy efficiency, renewable energy and electricity-related environmental initiatives. PUC proposed 85 percent to go to the Sustainable Reserve Fund that was established in 2007 to use REC dollars provided to the city by Oberlin College for energy efficiency, energy conservation, heat-trapping gas reductions and development of green power generation sources. The remaining 15 percent would be used for projects that benefit the entire Oberlin community.
City council was prepared to instruct city staff to arrange for using REC dollars to lower the electric rate in December 2015. However, because of citizen input, the motion was not made and discussion on the use of REC dollars was postponed until the March 21 city council meeting.
So what will provide the highest and longest lasting economic and other benefits to the community? Analyses done on the recommendations indicate investing in future projects will provide the most benefits to the community.
Many investment choices have been proposed including:
Create low or no interest loans for sustainability initiatives from a revolving loan fund.
Establish a foundation or other mechanism for energy and resource conservation in houses and buildings and for shifting to renewable energy sources.
Insulate and rehabilitate 500 houses of those most economically challenged in the community.
Fund energy upgrades of City and commercial buildings.
Complete the decades-old Underground Railroad Museum project.
Interestingly, a core still on city council do not see the urgency for implementing the city's Climate Action Plan when the science behind such plans is so clear. In addition, one has to wonder why the compounding power of investment is ignored in the recommendation to artificially lower electricity rates with REC dollars.
Reducing electricity rates while REC dollars flow into Oberlin has two dimensions not often appreciated. First, the artificially depressed electricity rates will bounce back when REC dollars disappear. Second, 57 percent of the dollars would go to the 10 largest electricity users with the top three—Oberlin College, Federal Aviation Association and Kendal at Oberlin—receiving 38 percent while residential customers would receive 23 percent.
The poorest, however, not only get the least, but are condemned to pay higher electric rates in the future. And they and all the rest of us will get a hotter planet.
YOU MIGHT ALSO LIKE
3 Cities Disrupting the Local Electricity Market With Innovative Renewable Energy Projects
World's First Solar Airport No Longer Pays Electricity Bills
Oregon Becomes First State in Nation to Sign Bill That Phases Out Coal, Ramps Up Renewables
Duke Energy vs. Solar Energy: Battle Over Solar Heats Up in North Carolina
EcoWatch Daily Newsletter
Artist's conception of solar islands in the open ocean. PNAS
Millions of solar panels clustered together to form an island could convert carbon dioxide in seawater into methanol, which can fuel airplanes and trucks, according to new research from Norway and Switzerland and published in the Proceedings of the National Academy of Sciences journal, PNAS, as NBC News reported. The floating islands could drastically reduce greenhouse gas emissions and dependence on fossil fuels.
Marcos Alves / Moment Open / Getty Images
More than 40 percent of insects could go extinct globally in the next few decades. So why did the U.S. Environmental Protection Agency (EPA) last week OK the 'emergency' use of the bee-killing pesticide sulfoxaflor on 13.9 million acres?
EcoWatch teamed up with Center for Biological Diversity via EcoWatch Live on Facebook to find out why. Environmental Health Director and Senior Attorney Lori Ann Burd explained how there is a loophole in the The Federal Insecticide, Fungicide, and Rodenticide Act under section 18, "that allows for entities and states to request emergency exemptions to spraying pesticides where they otherwise wouldn't be allowed to spray."
Simple swaps that cut down on kitchen trash.
Sponsored
By Kayla Robbins
Along with the bathroom, the kitchen is one of the most daunting areas to try and make zero waste.
View of downtown Miami, Florida from Hobie Island on Feb. 2, 2019.
Michael Muraz / Flickr
The Democratic candidates for president descended upon Miami for a two-night debate on Wednesday and Thursday. Any candidate hoping to carry the state will have to make the climate crisis central to their campaign, as The New York Times reported.
By Sharon Kelly
On Monday, the Wall Street Journal featured a profile of Scott Sheffield, CEO of Pioneer Natural Resources, whose company is known among investors for its emphasis on drawing oil and gas from the Permian basin in Texas using horizontal drilling and hydraulic fracturing, or fracking.
Pexels
By Craig K. Chandler
The federal government has available to it, should it choose to use them, a wide range of potential climate change management tools, going well beyond the traditional pollution control regulatory options. And, in some cases (not all), without new legislative authorization.
Denis Poroy / Getty Images
By Dan Gray
Processed foods, in their many delicious forms, are an American favorite.
But new research shows that despite increasing evidence on just how unhealthy processed foods are, Americans have continued to eat the products at the same rate.
By Sarah Steffen
With a profound understanding of their environmental surroundings, indigenous communities around the world are often cited as being pivotal to tackling climate change.