This website uses cookies to ensure you get the best experience while browsing it. By clicking 'Got It' you're accepting these terms.
This Must-See Documentary Shows the Future of Solar Power Is Here Today
Apr. 01, 2016 08:48AM EST
Energy
Filmmaker Shalini Kantayya set out to show that climate change isn't all gloom and doom. The result, Catching the Sun, ably makes that case, but may still leave you inspired and infuriated in equal parts.
This fast-paced and compelling documentary, which premieres today in New York City and in cities nationwide during April, follows a diverse group of job-seekers, activists, politicians and entrepreneurs as they tap into the world's growing solar power economy.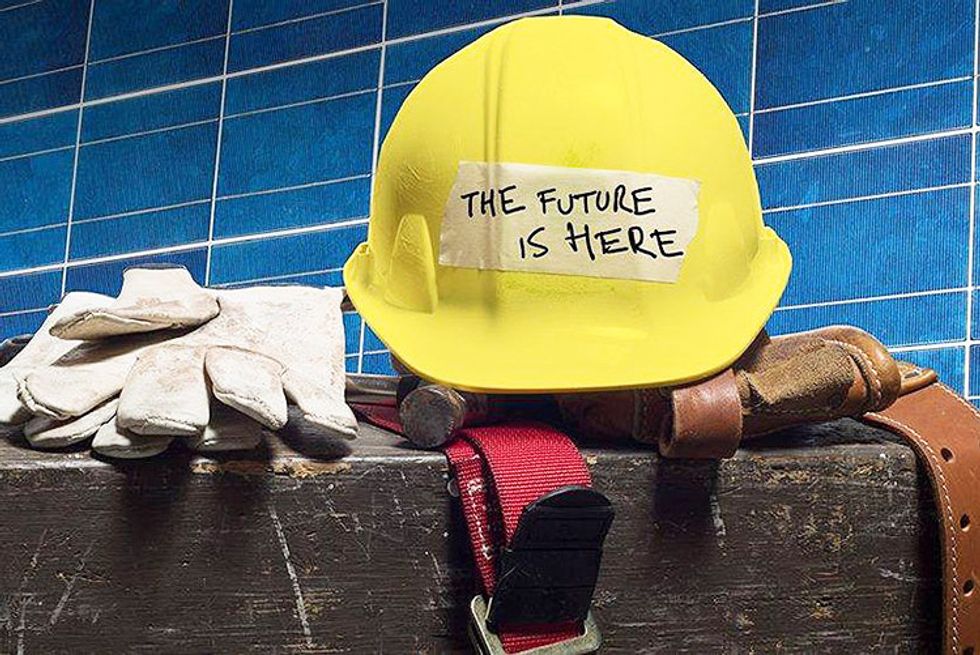 Kantayya jumps between nations that have unequivocally adopted policies to speed up adoption of renewables and more fitful efforts here in the U.S. to expand solar energy—from a program in Richmond training unemployed men and women to become solar panel installers, to a "Green Tea Party" member and energy independence advocate working both sides of the halls of power in Georgia.
The sharpest contrast comes in the paralled stories of two young visionaries: American activist Van Jones and Chinese entrepreneur Zhongwei "Wally" Jiang.
Jones, the founder of the group behind the Richmond solar jobs training program, finds himself recruited by the Obama administration in 2009 to take similar efforts nationwide. We follow him across the country and into the White House, where his work—and a potentially revolutionary climate and clean energy bill in Congress—attract powerful right-wing attacks that leave Jones bewildered and politically vulnerable.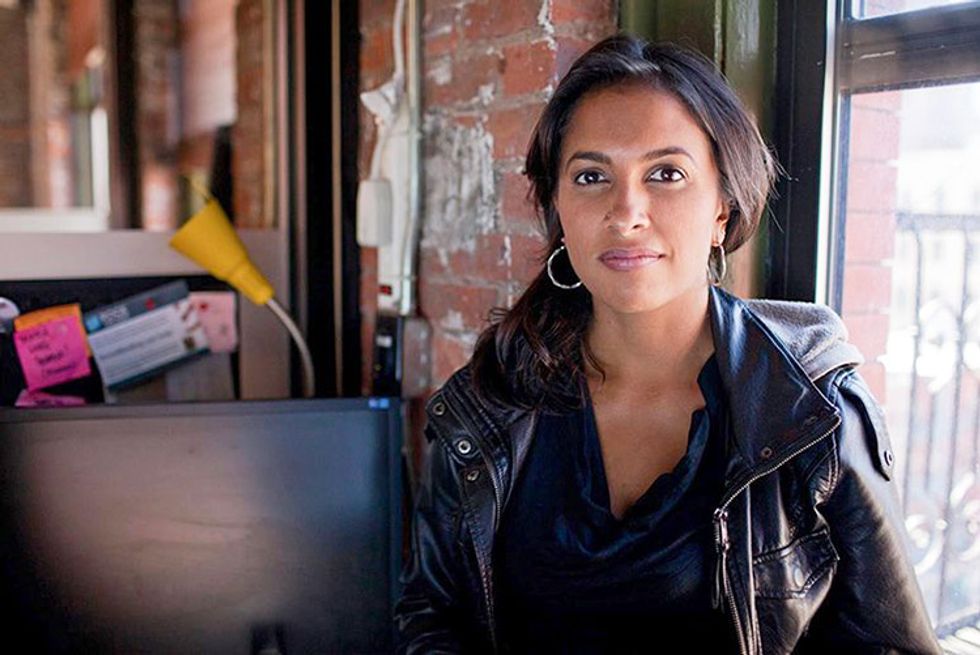 Jiang, meanwhile, describes how he has risen from rural poverty to running a solar business employing thousands. He travels the world making enormous solar power deals and has set his sights on a "dream" project: a vast solar park in rural Texas. Jiang's ambitions never seem unrealistic, because they are fueled by something just as powerful as his personal vision and drive: the regulatory certainties in nations like China and Germany, which have unequivocally set ambitious goals for adopting renewable energy.
The mixed government signals on clean energy in the U.S. don't seem to overcome Jiang's personality or, perhaps more importantly, his professional resources: By the film's end he is closing in on his Texas solar dream.
But they leave some of the newly-trained solar power technicians in Richmond grappling with an uncertain job market and still fighting the centrifugal force of chronic poverty.
The impacts of continuing to burn fossil fuels—from shrinking ice at both ends of the Earth, to month-on-month record-breaking temperature highs worldwide—are accelerating. The need to expand renewable energy couldn't be clearer. Catching the Sun shows that the technologies to make that happen are proven, but the political will remains in doubt.
Watch the trailer here:
This article was reposted with permission from our media associate TakePart.

YOU MIGHT ALSO LIKE
David Suzuki: Tapping Earth's Abundant Geothermal Energy
Is Rooftop Solar Cheaper Than Buying Electricity From the Grid?
Symbolic Victory for Clean Energy as North America's Largest Coal-Fired Power Plant Will Soon Be Home to a Solar Farm
Climate Model Predicts Melting of West Antarctic Ice Sheet Could Double Sea Level Rise
EcoWatch Daily Newsletter
We need our government to do everything it can to stop PFAS contamination and exposure from wreaking havoc in communities across the country. LuAnn Hun /
Unsplash
By Genna Reed
The EPA announced last week that it is issuing a preliminary regulatory determination for public comment to set an enforceable drinking water standard to two of the most common and well-studied PFAS, PFOA and PFOS.
This decision is based on three criteria:
PFOA and PFOS have an adverse effect on public health
PFOA and PFOS occur in drinking water often enough and at levels of public health concern;
regulation of PFOA and PFOS is a meaningful opportunity for reducing the health risk to those served by public water systems.
Charging EVs in Stockholm: But where does a dead battery go? Ranjithsiji / Wikimedia Commons
By Kieran Cooke
Driving an electric-powered vehicle (EV) rather than one reliant on fossil fuels is a key way to tackle climate change and improve air quality — but it does leave the old batteries behind as a nasty residue.
U.S. Secretary of the Treasure Steven Mnuchin arrives for a welcome dinner at the Murabba Palace in Riyadh, Saudi Arabia on Feb. 22, 2020 during the G20 finance ministers and central bank governors meeting. FAYEZ NURELDINE / AFP via Getty Images
Finance ministers from the 20 largest economies agreed to add a scant mention of the climate crisis in its final communiqué in Riyadh, Saudi Arabia on Sunday, but they stopped short of calling it a major economic risk, as Reuters reported. It was the first time the G20 has mentioned the climate crisis in its final communiqué since Donald Trump became president in 2017.
Aerial view of Parque da Cachoeira, which suffered the January 2019 dam collapse, in Brumadinho, state of Minas Gerais, Brazil — one of the country's worst industrial accidents that left 270 people dead. Millions of tons of toxic mining waste engulfed houses, farms and waterways, devastating the mineral-rich region. DOUGLAS MAGNO / AFP / Getty Images
Participants of the climate demonstration Fridays for Future walk through Hamburg, Germany on Feb. 21, 2020. Axel Heimken / picture alliance via Getty Images