This 6-Year-Old Has a Message for People Who Are Rude to the Planet
Jun. 01, 2016 01:37PM EST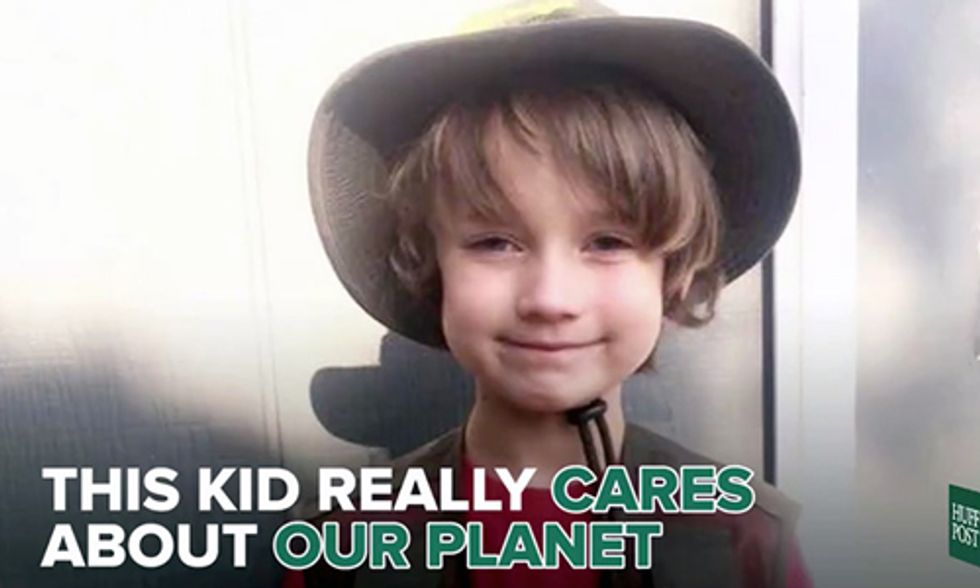 One 6-year-old boy has said what many have been thinking about polluters and people who disrespect the environment. Henry, who after watching a video at school of a bird eating plastic, broke down on his car ride home ranting about people "just being rude" to the planet. His mom caught it on video, which has now gone viral.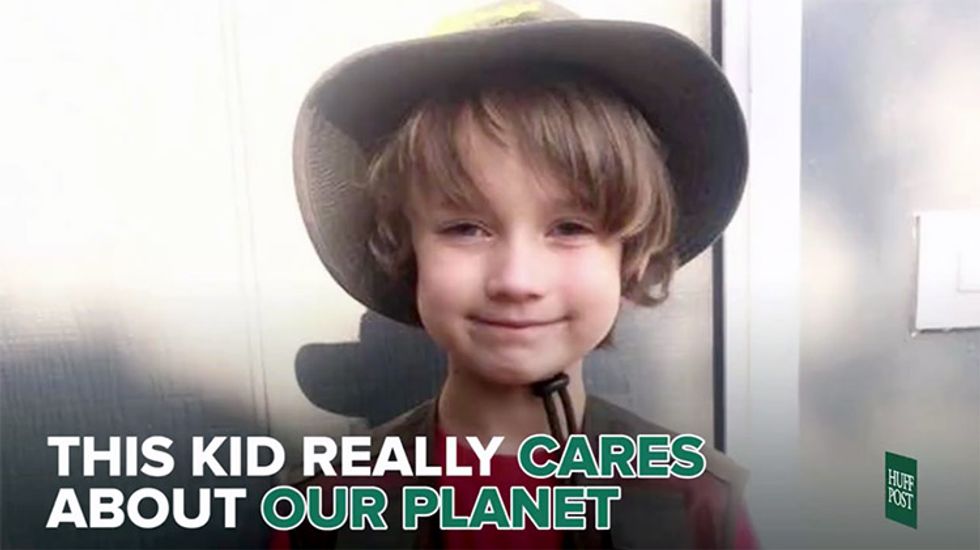 Photo credit: NowThis
This little boy is wise beyond his years and carries an important message. "The planet is going to be wrecked," he said while crying.
"They throw trash on the ground, they cut down trees," he continues. "They make forests into places ... into roads."
Henry isn't all talk either. He's taken it upon himself to patrol the forest near his house for trash. He also has some tough words for polluters.
"I could just call them dumb people or maybe even a bad word," he said.
Watch the NowThis video here:
[facebook https://www.facebook.com/plugins/video.php?href=https%3A%2F%2Fwww.facebook.com%2FNowThisNews%2Fvideos%2Fvb.341163402640457%2F1075091665914290%2F%3Ftype%3D3&show_text=0&width=560 expand=1]
YOU MIGHT ALSO LIKE
17 Young Social Entrepreneurs Who Are Making the World a Better Place
Stephen Hawking: One Thing Threatens Us More Than Donald Trump … Climate Change
Santiago's Metro System to Become World's First to Be Powered Largely by Solar and Wind
35% of Northern and Central Great Barrier Reef Is Dead or Dying
EcoWatch Daily Newsletter
Recent Stories from EcoWatch