Think Green on Cyber Monday
Dec. 01, 2014 08:56AM EST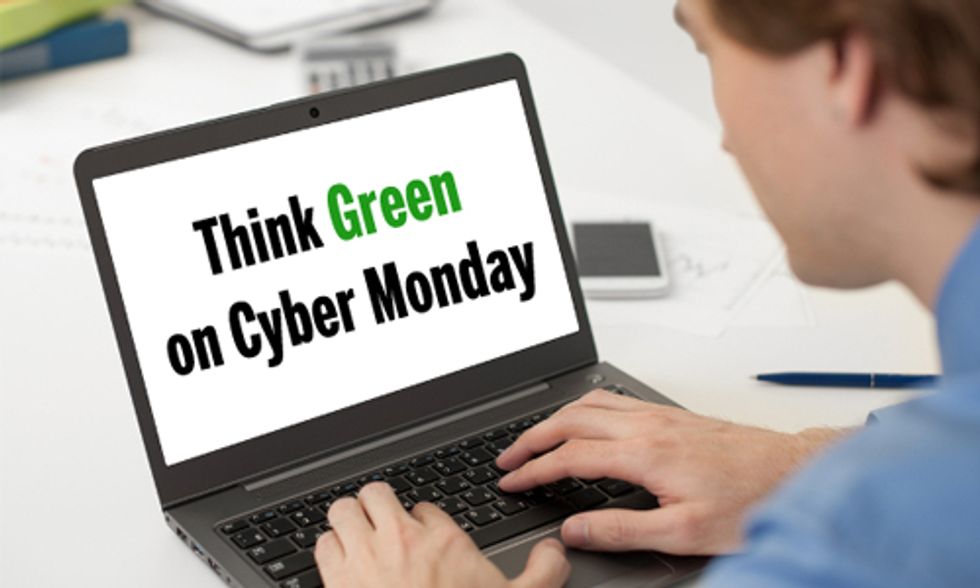 Black Friday is losing its luster. Despite more stories extending their hours deep into Thanksgiving Day, shoppers are losing taste for the frenzy of a single day to save a couple of extra dollars on something they probably don't need that much anyway. And Small Business Saturday, started to draw people away from the big box stores the day after the madness settles, is an idea worth exploring year round.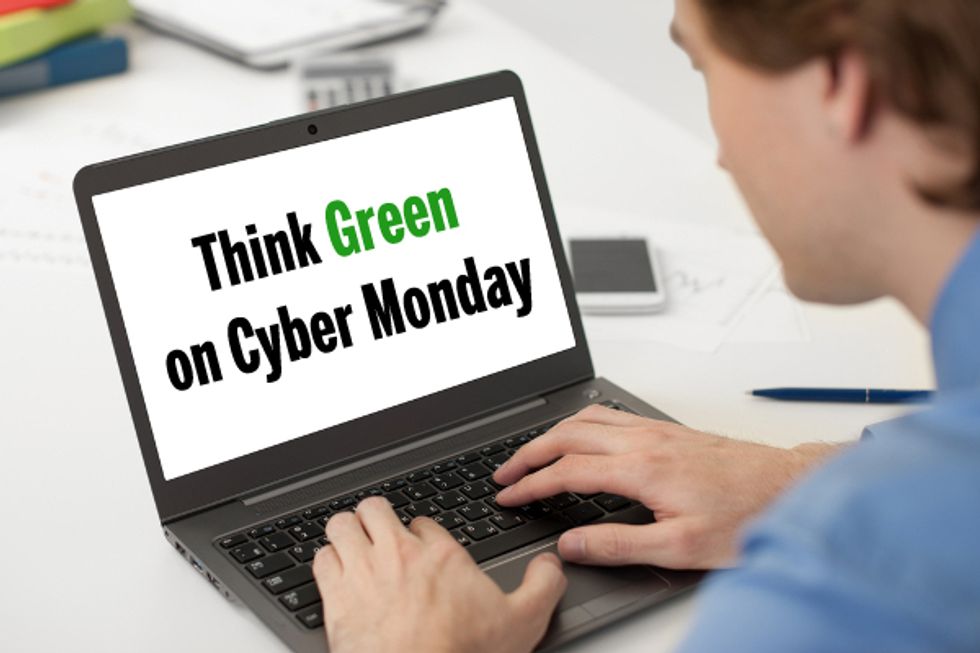 Photo credit: Shutterstock
A few years ago, as more retail traffic started moving online, the idea of Cyber Monday was launched to encourage shoppers to come online to do more of their holiday shopping—and it's often the same deals and same prices, without the hassle of fighting off the hordes. So sure, you could buy more of the same stuff you don't really need that consumes the Earth's resources and bypass a local store, taking still more money out of your community.
Or you could use Cyber Monday creatively: to help out that group you love that's helping to fight climate change, clean up the air and water, protect biodiversity or promote organic farming.
If you have like-minded friends who are passionate about a cause, kill two birds with one stone. Give them a membership to a group working for whatever they care about and help out that cause at the same time. Think they're already a member? Almost every nonprofit makes a few extra bucks selling T-shirts, tote bags and other items.
And while you're there, pick up a tee or sweatshirt for yourself. There's no better way to get a conversation about the environment started than to wear it on your chest.
YOU MIGHT ALSO LIKE
13 Eco-Labels to Look for When Shopping
Ethical Barcode App Uses 20 Nonprofits to Ensure Sustainable Grocery Shopping
Levi's Makes 100,000 Pairs of Jeans With 100% Recycled Water
EcoWatch Daily Newsletter