These 16,000 Foods May Contain the Hormone-Disrupting Chemical BPA
For consumers who want to avoid bisphenol A, Environmental Working Group (EWG) has created the first easily, searchable database of nearly 16,000 processed food and drinks packaged in materials that may contain this hormone-disrupting chemical, better known as BPA. The list was compiled from a little-known food industry inventory and is now available at EWG's Food Scores database.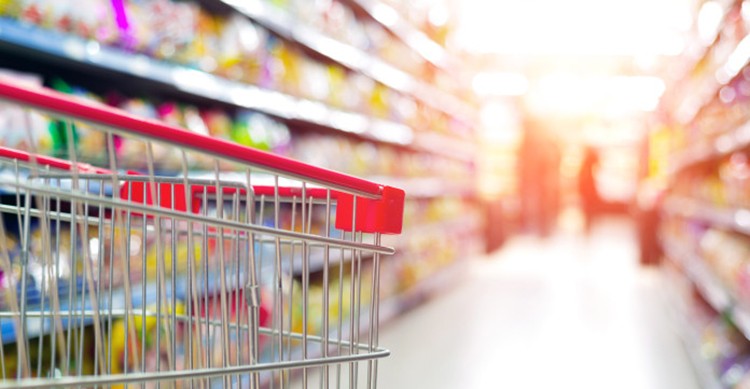 BPA acts like estrogen in the body and is especially dangerous for pregnant women and children in critical stages of development. Independent scientific studies link it to cancer, infertility, diabetes, obesity and brain, nerve and heart disorders and it's just been listed by California as a chemical known to cause reproductive problems.
"No other industry in the world is more adept at marketing products to its customers than food and beverage companies—except apparently when it comes to informing them about the possible presence of a toxic chemical linked to hormone disruption and cancer," EWG President Ken Cook said.
"So we decided to give them a little help in making their own data accessible. Our new database shines a light on just how pervasive BPA is in our food system and will help Americans navigate the supermarket armed with more information."
Most concern about BPA has focused on its use in polycarbonate plastic bottles and canned food linings. But the voluminous list of products brought to light by EWG shows that Americans are exposed to BPA in food packaging far more widely than previously known. The array of products from 926 brands includes:
The lids of glass jars for baby food, pickles, jelly, salsa and other condiments;
Aerosol cans for whipped toppings and non-stick sprays;
Bottles and tins of cooking oil;
Aluminum beverage cans, metal coffee cans and even beer kegs.
Food packaging is the largest source of exposure to BPA. The U.S. Centers for Disease Control and Prevention found it in the urine of more than 90 percent of Americans sampled. In 2009, tests commissioned by EWG were the first to find BPA in the umbilical cords of nine of 10 infants sampled.
California officials added the hormone disrupting chemical to the Proposition 65 list, which requires warnings on products or store shelves with listed chemicals. The state allowed instead for generic warning signs at checkout registers that don't name specific products.
Food companies set up a website with a list of products, but made little effort to publicize it. The website is a chaotic jumble—incomplete, inconsistent, poorly organized and not searchable.
EWG downloaded files from the industry website, which were in a variety of non-compatible formats, then extracted the brand names, product descriptions and barcodes. The data was then matched against information in Food Scores and the matches were hand-reviewed to ensure accuracy.
Despite the mounting evidence of BPA's health risks at very low doses, federal regulation is lagging. EWG urges regulators and lawmakers at the state and federal levels to regulators, federal and state lawmakers to look at the evidence and reassess BPA's use in the U.S. food supply.
YOU MIGHT ALSO LIKE
Your Guide to Optimal Nutrition During Preganancy
Pollution in People: Cancer-Causing Chemicals in Americans' Bodies
In 17 Days Vermont's Historic GMO Labeling Law Goes Into Effect: Is Big Food Ready?
Atrazine and Glyphosate More Harmful Than Scientists Once Thought
Glyphosate, the main ingredient in Monsanto's widely used herbicide Roundup, will be added July 7 to California's list of chemicals known to the state to cause cancer, according to a Reuters report Tuesday. This news comes after the company's unsuccessful attempt to block the listing in trial court and requests for stay were denied by a state appellate court and California's Supreme Court.
California's Office of Environmental Health Hazard Assessment (OEHHA) announced the designation on Monday under the Safe Drinking Water and Toxic Enforcement Act of 1986, or Proposition 65.
Keep reading...
Show less
www.facebook.com
Keep reading...
Show less
Researchers from the Marine Animal Response Society examine one of the dead right whales. Marine Animal Response Society
Canadian government officials and marine biologists are investigating the mysterious deaths of six North American right whales. The endangered animals all turned up dead between June 6 and June 23 in the Gulf of St. Lawrence, off Canada's southeastern coast.
North Atlantic right whales are the rarest of all large whale species and among the rarest of all marine mammal species, with only about 450 right whales in the North Atlantic.
Keep reading...
Show less
Scott Pruitt testifies during his Senate confirmation hearing for EPA administrator, January 2017.
The U.S. Environmental Protection Agency's (EPA) chief of staff pressured the leader of its Board of Scientific Counselors to change her congressional testimony to downplay the impact of the agency's mass dismissal of scientists from the board, the New York Times reports.
Keep reading...
Show less
By Jason Mark
Sequoiadendron giganteum. That's the scientific name for the giant sequoia: the mammoth trees found in California's Sierra Nevada that are the largest organisms on Earth, and among the longest-lived. Biologists estimate that about half of all sequoias live in Giant Sequoia National Monument, a 328,000-acre preserve in the Southern Sierra Nevada established by President Clinton in 2000.
Now that national monument is in jeopardy.
Keep reading...
Show less
By Andy Rowell
Donald Trump this week is launching an "energy week," pushing the argument that the U.S. will become a net exporter of oil and gas.
The president and his cronies are talking about a new era of "U.S. energy dominance," which could stretch for decades to come. However, no one believes the president anymore.
Keep reading...
Show less
UN
By Colleen Curry
The United Nations has designated 23 new sites around the world to its World Network of Biosphere reserves—stunning natural landscapes that balance environmental and human concerns and strive for sustainability.
The forests, beaches and waterways were added to the list this year at the International Coordinating Council of the Man and the Biosphere Programme meeting in Paris earlier this month.
Keep reading...
Show less
Jun. 26, 2017 01:48PM EST
www.elysee.fr
By Andy Rowell
There is a growing feeling within European capitals that a quiet, but deeply positive, revolution is happening under Emmanuel Macron in France.
Macron's opinion poll rating is high, especially boosted in how the young French president has reacted to Donald Trump on the international stage.
Keep reading...
Show less
Jun. 26, 2017 12:32PM EST
www.facebook.com
Keep reading...
Show less