This website uses cookies to ensure you get the best experience while browsing it. By clicking 'Got It' you're accepting these terms.
These 10 Superfoods Can Help Balance Your Hormones and Reduce Inflammation
Apr. 18, 2016 01:50PM EST
Food
Hormonal imbalances and inflammation are common conditions in the U.S. They are often the culprit behind symptoms such as joint pain, fatigue, high blood pressure, headaches and bloating. Unfortunately they can also increase the risk of more serious diseases, such as cancer and diabetes.
The good news? Eating certain foods will help balance your hormones and reduce inflammation. To help lower your risk for disease, try adding more of the following to your diet.
1. Apples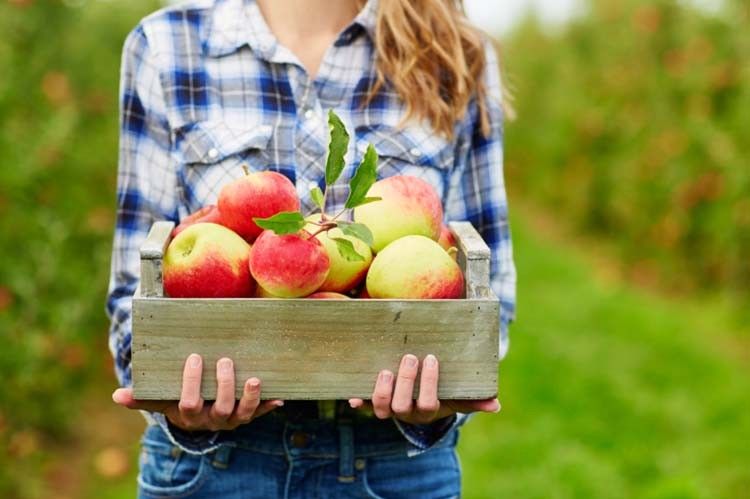 Apples are rich in quercetin, an antioxidant that reduces inflammation. Research shows that apples fight high blood pressure, reduce risk of cancer, fight viral infections and much more.
Apples are also the perfect fruit for weight loss since they're nutrient dense, low in calories and rich in fiber.
2. Blueberries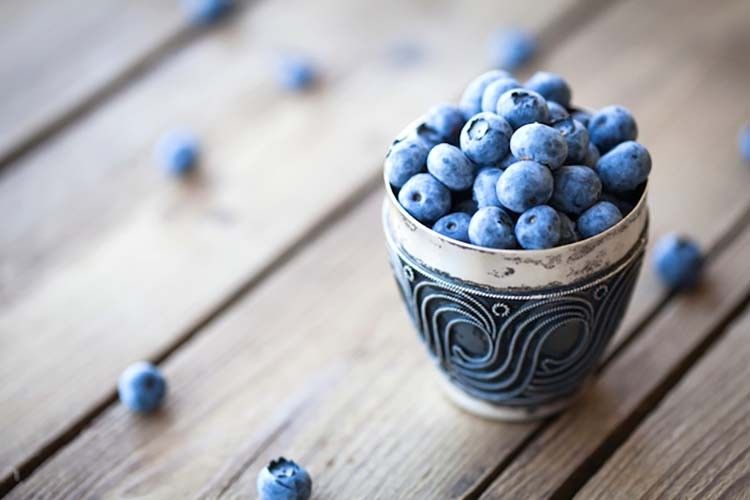 Blueberries are not only sweet, but they also have high antioxidant activity. Eat three or four cups of blueberries per week.
Blueberries actually have numerous other health benefits; they improve heart health, prevent urinary tract infections, improve vision and much more.
3. Wild Caught Salmon
Wild caught salmon is rich in Omega 3 fatty acids and protein. Research shows that salmon reduces inflammation and helps control insulin.
4. Spinach
Spinach is a nutrient dense food and a great source of a plant steroid (phytoecdysteroids), which has been proven to boost metabolism and lower insulin levels.
5. Green Tea
You probably already know some of the numerous health benefits of green tea. Studies suggest that it boosts metabolism.
Green tea also contains theanine, a compound which reduces the release of cortisol (a stress hormone). It also has antioxidants that reduce inflammation and lower risk of disease.
6. Avocado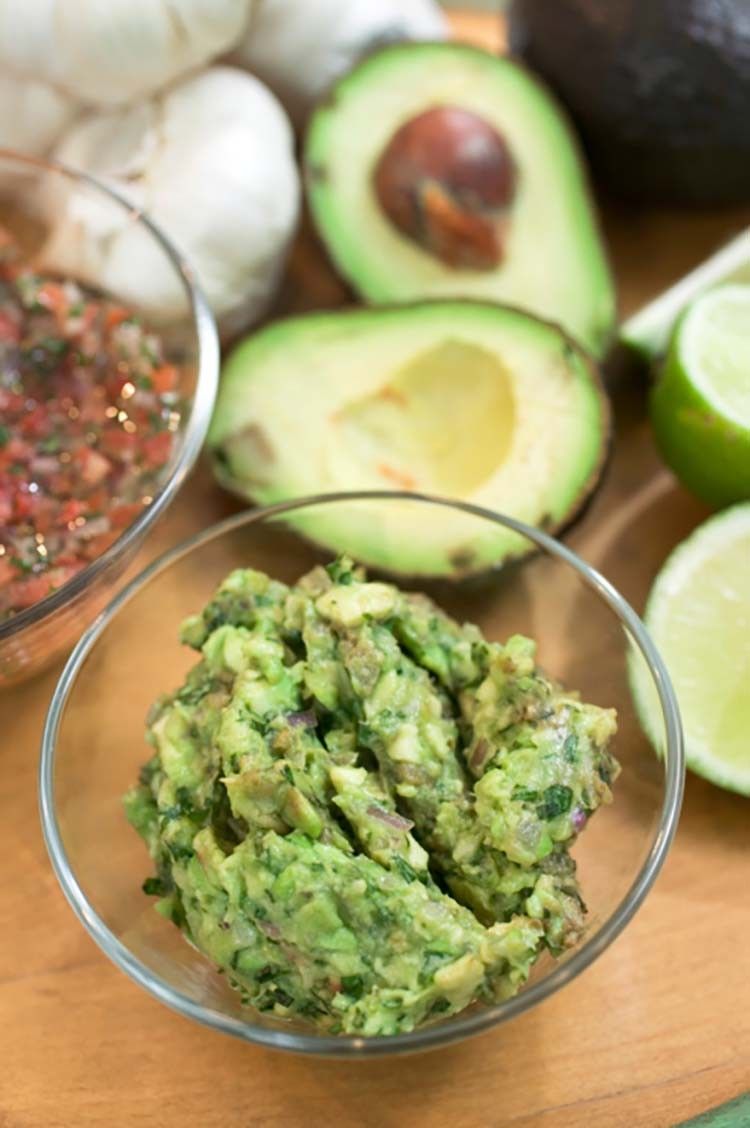 Avocado is one of the healthiest fruits in the world. It is rich in healthy fats and fiber. According to research, avocado reduces absorption of estrogen and boosts testosterone levels.
Research also shows that avocado will improve your heart health. Note that avocados are high in calories so eat them in moderation. One-fourth of an avocado per day is a good serving size to aim for.
7. Almonds
Almonds help regulate blood sugar levels, which consequently reduces the risk of type II diabetes. They also help reduce bad cholesterol in the body. Almonds, like most nuts, are high in calories so enjoy them in moderation.
8. Broccoli
Broccoli contains a natural compound called glucosinolates, which helps reduce the risk of estrogen-linked cancer. One cup of broccoli will give enough supply of vitamin C per day.
Broccoli will also give you potassium, calcium and magnesium. These minerals improve muscle functionality and strengthen bones.
9. Flaxseeds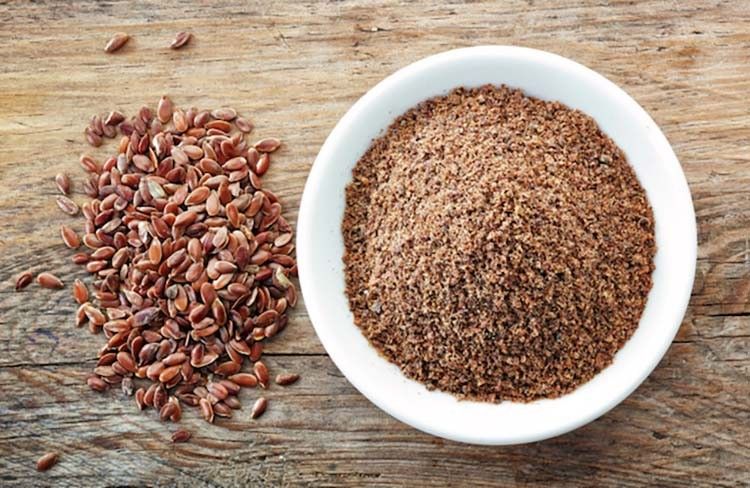 Flaxseeds are rich in antioxidants, fiber and healthy fats. Whole flaxseeds pass through the intestines without being digested, so buy ground flaxseeds or grind them yourself.
10. Maca Root
Maca root is rich in minerals and fatty acids. You can consume it in capsule form or put it in beverages if it's in powder form.
Weight loss goes beyond "calories in, calories out." Balancing hormones and reducing inflammation will help you reach your weight goal faster, so eat these superfoods frequently.
YOU MIGHT ALSO LIKE
5 Kinds of Tea You Should Drink for Optimal Health
Always Wanted to Grow Your Own Garlic? Here's How
Are Basil Seeds the New Superfood?
EcoWatch Daily Newsletter

georgeclerk / E+ / Getty Images
By Jennifer Molidor
One million species are at risk of extinction from human activity, warns a recent study by scientists with the United Nations. We need to cut greenhouse gas pollution across all sectors to avoid catastrophic climate change — and we need to do it fast, said the Intergovernmental Panel on Climate Change.
This research should serve as a rallying cry for polluting industries to make major changes now. Yet the agriculture industry continues to lag behind.
Edwin Remsburg / VW Pics / Getty Images
Botswana, home to one third of Africa's elephants, announced Wednesday that it was lifting its ban on the hunting of the large mammals.
"The Ministry of Environment, Natural Resources Conservation and Tourism wishes to inform the public that following extensive consultations with all stakeholders, the Government of Botswana has taken a decision to lift the hunting suspension," the government announced in a press release shared on social media.
Pxhere
By Richard Denison
Readers of this blog know how concerned EDF is over the Trump EPA's approval of many dozens of new chemicals based on its mere "expectation" that workers across supply chains will always employ personal protective equipment (PPE) just because it is recommended in the manufacturer's non-binding safety data sheet (SDS).
By Grant Smith
From 2009 to 2012, Gregory Jaczko was chairman of the Nuclear Regulatory Commission, which approves nuclear power plant designs and sets safety standards for plants. But he now says that nuclear power is too dangerous and expensive — and not part of the answer to the climate crisis.
A lake in Rocky Mountain National Park. Brett Walton / Circle of Blue
By Brett Walton
When Greg Wetherbee sat in front of the microscope recently, he was looking for fragments of metals or coal, particles that might indicate the source of airborne nitrogen pollution in Rocky Mountain National Park. What caught his eye, though, were the plastics.
Gabriele Holtermann Gorden / Pacific Press / LightRocket / Getty Images
In a big victory for animals, Prada has announced that it's ending its use of fur! It joins Coach, Jean Paul Gaultier, Giorgio Armani, Versace, Ralph Lauren, Vivienne Westwood, Michael Kors, Donna Karan and many others PETA has pushed toward a ban.
This is a victory more than a decade in the making. PETA and our international affiliates have crashed Prada's catwalks with anti-fur signs, held eye-catching demonstrations all around the world, and sent the company loads of information about the fur industry. In 2018, actor and animal rights advocate Pamela Anderson sent a letter on PETA's behalf urging Miuccia Prada to commit to leaving fur out of all future collections, and the iconic designer has finally listened.
Amer Ghazzal / Barcroft Media / Getty Images
If people in three European countries want to fight the climate crisis, they need to chill out more.
That's the conclusion of a new study from think tank Autonomy, which found that Germany, the UK and Sweden all needed to drastically reduce their workweeks to fight climate change.
Amazon Employees for Climate Justice held a press conference after the annual shareholder meeting on May 22. Amazon Employees for Climate Justice