This website uses cookies to ensure you get the best experience while browsing it. By clicking 'Got It' you're accepting these terms.
These 10 Superfoods Can Help Balance Your Hormones and Reduce Inflammation
Apr. 18, 2016 01:50PM EST
Food
Hormonal imbalances and inflammation are common conditions in the U.S. They are often the culprit behind symptoms such as joint pain, fatigue, high blood pressure, headaches and bloating. Unfortunately they can also increase the risk of more serious diseases, such as cancer and diabetes.
The good news? Eating certain foods will help balance your hormones and reduce inflammation. To help lower your risk for disease, try adding more of the following to your diet.
1. Apples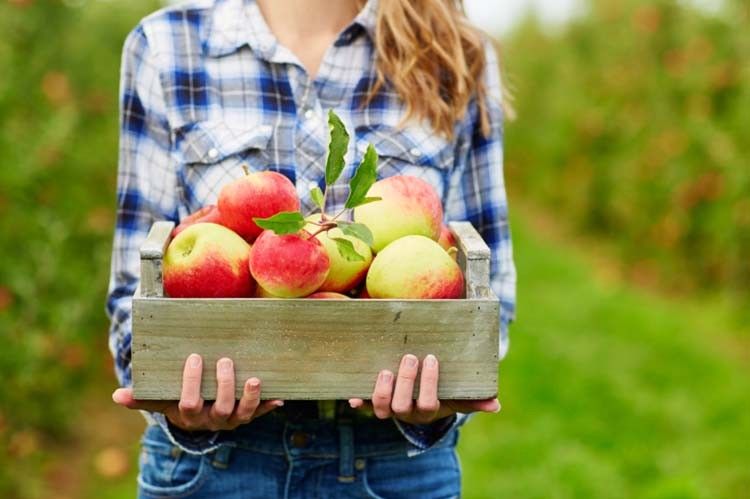 Apples are rich in quercetin, an antioxidant that reduces inflammation. Research shows that apples fight high blood pressure, reduce risk of cancer, fight viral infections and much more.
Apples are also the perfect fruit for weight loss since they're nutrient dense, low in calories and rich in fiber.
2. Blueberries
Blueberries are not only sweet, but they also have high antioxidant activity. Eat three or four cups of blueberries per week.
Blueberries actually have numerous other health benefits; they improve heart health, prevent urinary tract infections, improve vision and much more.
3. Wild Caught Salmon
Wild caught salmon is rich in Omega 3 fatty acids and protein. Research shows that salmon reduces inflammation and helps control insulin.
4. Spinach
Spinach is a nutrient dense food and a great source of a plant steroid (phytoecdysteroids), which has been proven to boost metabolism and lower insulin levels.
5. Green Tea
You probably already know some of the numerous health benefits of green tea. Studies suggest that it boosts metabolism.
Green tea also contains theanine, a compound which reduces the release of cortisol (a stress hormone). It also has antioxidants that reduce inflammation and lower risk of disease.
6. Avocado
Avocado is one of the healthiest fruits in the world. It is rich in healthy fats and fiber. According to research, avocado reduces absorption of estrogen and boosts testosterone levels.
Research also shows that avocado will improve your heart health. Note that avocados are high in calories so eat them in moderation. One-fourth of an avocado per day is a good serving size to aim for.
7. Almonds
Almonds help regulate blood sugar levels, which consequently reduces the risk of type II diabetes. They also help reduce bad cholesterol in the body. Almonds, like most nuts, are high in calories so enjoy them in moderation.
8. Broccoli
Broccoli contains a natural compound called glucosinolates, which helps reduce the risk of estrogen-linked cancer. One cup of broccoli will give enough supply of vitamin C per day.
Broccoli will also give you potassium, calcium and magnesium. These minerals improve muscle functionality and strengthen bones.
9. Flaxseeds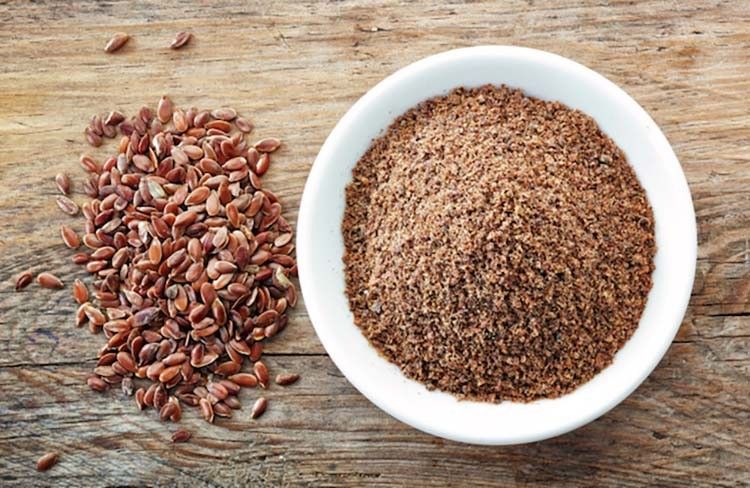 Flaxseeds are rich in antioxidants, fiber and healthy fats. Whole flaxseeds pass through the intestines without being digested, so buy ground flaxseeds or grind them yourself.
10. Maca Root
Maca root is rich in minerals and fatty acids. You can consume it in capsule form or put it in beverages if it's in powder form.
Weight loss goes beyond "calories in, calories out." Balancing hormones and reducing inflammation will help you reach your weight goal faster, so eat these superfoods frequently.
YOU MIGHT ALSO LIKE
5 Kinds of Tea You Should Drink for Optimal Health
Always Wanted to Grow Your Own Garlic? Here's How
Are Basil Seeds the New Superfood?
EcoWatch Daily Newsletter
SHEALAH CRAIGHEAD
By Elliott Negin
On July 19, President Trump hosted Apollo 11 astronauts Buzz Aldrin and Michael Collins and their families, along with the family of their deceased colleague Neil Armstrong, at a White House event to commemorate the 50th anniversary of the first manned landing on the moon.
The study looked at three groups of diverse lizards from South America. Daniel Pincheira-Donoso
Cold-climate lizards that give live birth to their offspring are more likely to be driven to extinction than their egg-laying cousins as global temperatures continue to rise, new research suggests.
Sean Gallup / Getty Images
A stock photo of fire in the Amazon; a record number of fires have burned there this year. Brasil2 / E+ / Getty Images
Tuna auctions are a tourist spectacle in Tokyo. Outside the city's most famous fish market, long queues of visitors hoping for a glimpse of the action begin to form at 5 a.m. The attraction is so popular that last October the Tsukiji fish market, in operation since 1935, moved out from the city center to the district of Toyosu to cope with the crowds.

gmnicholas / E+ / Getty Images
Kristan Porter grew up in a fishing family in the fishing community of Cutler, Maine, where he says all roads lead to one career path: fishing. (Porter's father was the family's lone exception. He suffered from terrible seasickness, and so became a carpenter.) The 49-year-old, who has been working on boats since he was a kid and fishing on his own since 1991, says that the recent warming of Maine's cool coastal waters has yielded unprecedented lobster landings.
Aerial view of lava flows from the eruption of volcano Kilauea on Hawaii, May 2018. Frizi / iStock / Getty Images
Hawaii's Kilauea volcano could be gearing up for an eruption after a pond of water was discovered inside its summit crater for the first time in recorded history, according to the AP.