The Year the Sky Turned Dark
Dec. 08, 2014 12:31PM EST
Climate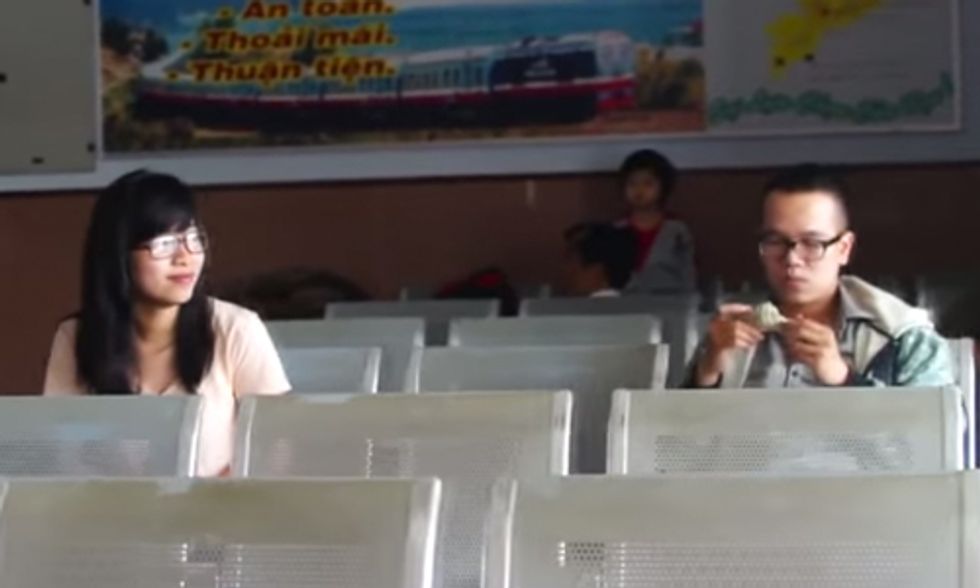 The Change—by filmmakers Ha Uyen, Huong Tra, Quang Dung and Quang Phuc—tells the story of two youths in the Central Vietnam city of Da Nang whose lives and career decisions have been greatly affected by the impacts of climate change. The two featured stories represent the lives of thousands of vulnerable youths living in Da Nang and other cities along the central coast of Vietnam. "... where consequences of climate change increasingly threaten their lives and dreams."
In recent years, rapid development in Da Nang's urban areas has increased flood frequency and severity during extreme rain events. Typhoons, floods and unpredictable weather patterns make Danang very vulnerable to the increasing dangers of climate change.
The Change, part of the Action4Climate video competition and special prize winner for its ability to present a local story that has a profound global impact, relives the "fateful year the sky turned dark" with "ground shaking winds" that devastated Da Nang. The great flood in 2007 took many people's lives, and eroded the coastal area and destroyed 9,500 tons of rice.
According to the filmmakers, "It was fairly easy for us to choose to tell the story about flood and typhoon in Da Nang and Central Vietnam, because the locals have been fighting them every year for so long. What we are concerned about is, we've gotten so use to those natural disasters that we tend to accept them as a part of life. Through our short film, we want to send the message across that natural disasters have influenced on our daily lives, on our children's lives and it has gotten worse through time. We are responsible for this change and need to do something about it."
The Action4Climate video competition received more than 230 entries from 70 countries from students inspired to share their climate change stories. To watch other Action4Climate videos, click here.
YOU MIGHT ALSO LIKE
Watch Award-Winning 'Mountains of the Moon'
10 Inspiring Climate Films Win Action4Climate Documentary Competition
EcoWatch Daily Newsletter