This website uses cookies to ensure you get the best experience while browsing it. By clicking 'Got It' you're accepting these terms.


The best of EcoWatch, right in your inbox. Sign up for our email newsletter!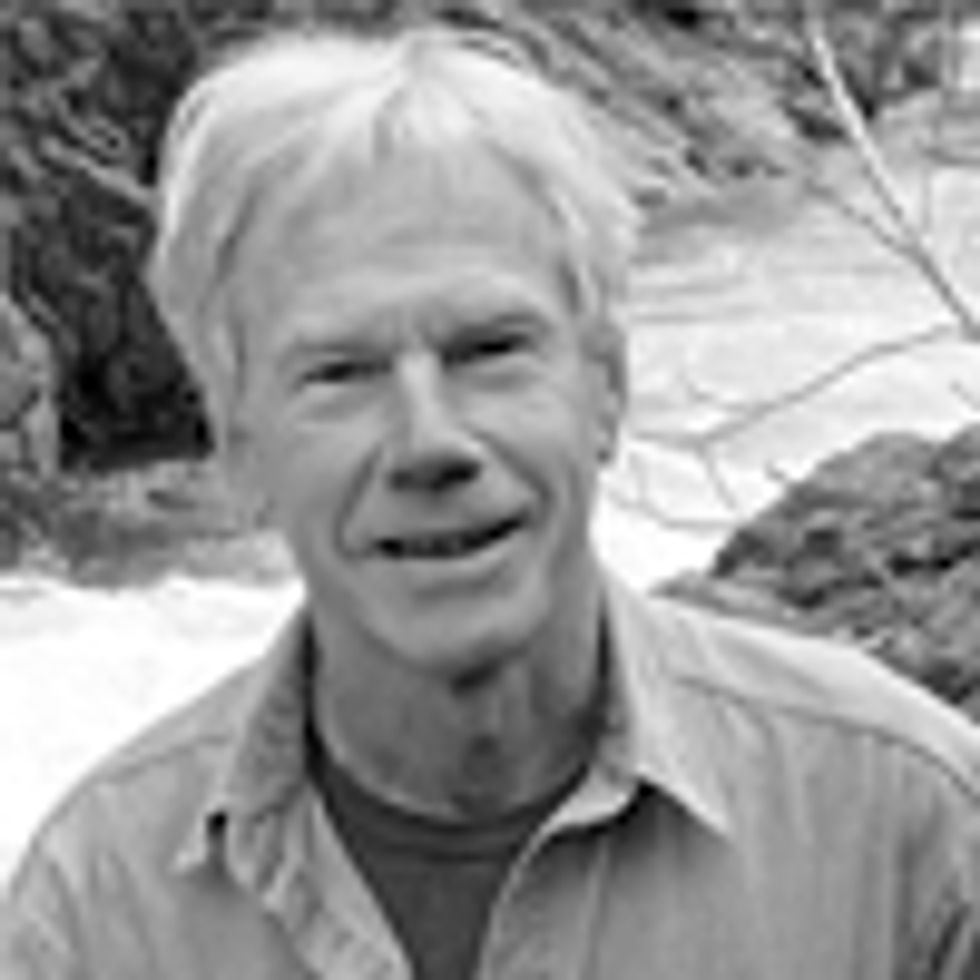 On Sept. 3, America's Wilderness Act turned 50. For half a century the idea has endured, and thrived, that some selected places—owned by all Americans as public land—are best left alone. That doesn't mean we don't use, enjoy or benefit from them. They are open to hikers, campers, hunters, anglers, horseback riders and others who leave their motorized equipment—including bulldozers, strip-mine drag-lines and chainsaws—at the gate.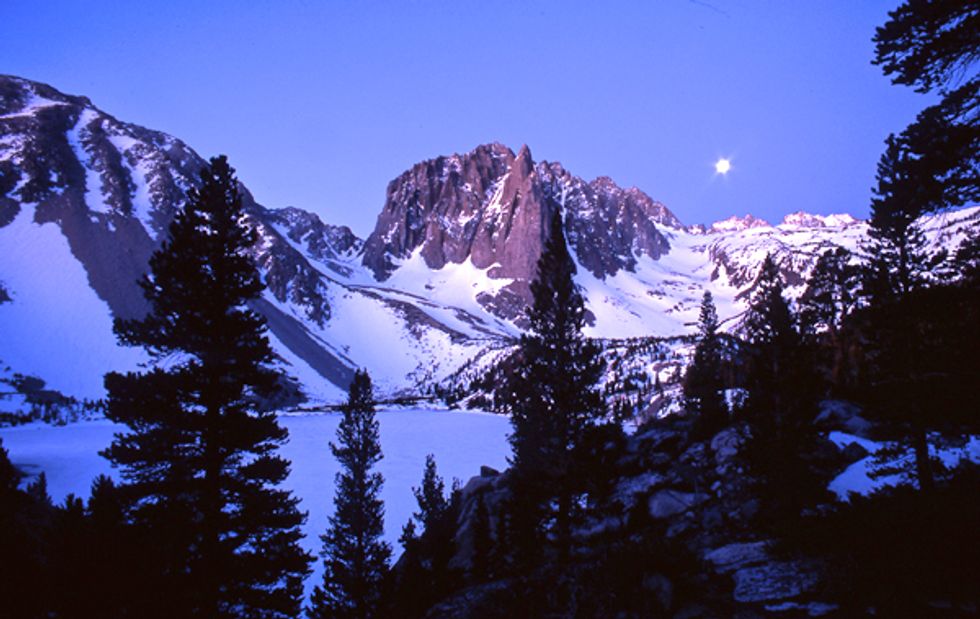 Throughout the West, designated Wilderness protects water supplies used by the majority of cities, homes, farms and ranches—85 percent by some estimates. These remote wild places remain essential wildlife habitat for big game, for plants and animals going extinct elsewhere but serving as cogs in the greater wheels of life, and for salmon that spawn in headwaters whose undisturbed quality underpins whole industries of sport and commercial fishing.
In southern Oregon, where I live, the Kalmiopsis Wilderness was among the first in America, designated with the original passage of that Act in 1964. Nearly 77,000 acres were included with recognition by the Forest Service, local people and Congress that this stunningly rugged terrain was one of a kind. Named for a rare but elegantly flowering shrub, Kalmiopsis leachiana, the remote uplift of once-undersea lava had been mostly bypassed by roads, settlers and loggers. While Oregon's greater coastal mountains have been 98 percent clearcut, and while 400,000 miles of roads crisscross National Forests nationwide, the Kalmiopsis remains a rare refuge of wildland—scarce and irreplaceable.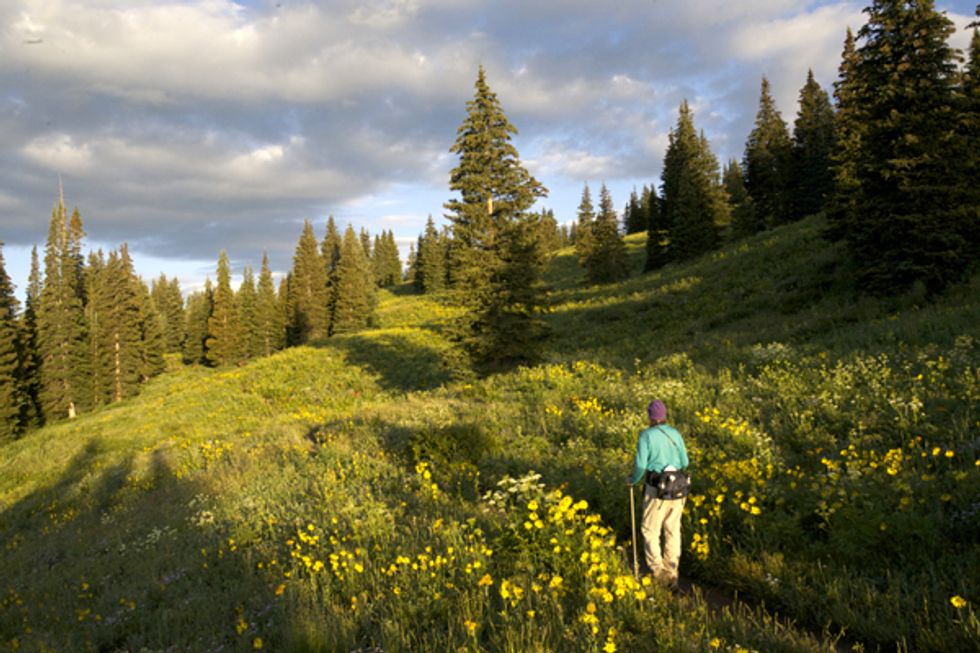 This wilderness nurtures plantlife found nowhere else on earth. It's part of the world's most varied conifer forest, designated by the World Conservation Union as one of only seven Areas of Global Botanical Significance in North America. Perhaps most important, Kalmiopsis supplies headwaters to three rivers that run to the core of what makes our region special: the Chetco in its secret plunge across big mountains to the Coast, the Illinois coursing its canyon corridor and feeding requisite cold water and wild salmon to the legendary fishery of the Rogue, and the North Fork Smith—the most pristine river in all of California and vital to that state's greatest salmon stronghold. Recognizing all that, Congress added another 102,000 acres to Kalmiopsis in 1978. But that was only half of what was proposed, and not enough to protect our rivers and fish.
Edging the designated Wilderness are equally steep mountainsides, equally sculpted canyons and equally transparent streams—just as wild but outside the boundaries of protection. These havens are vulnerable to the kinds of strip mines we see proposed today at the Illinois' headwaters of Rough and Ready Creek, and for the source of the celebrated Smith. For a window to alternative possibilities for these places, just look at the Mount Polley Mine disaster in British Columbia, a Niagara of toxic mud on Aug. 4 turning 6-foot-wide Hazeltine Creek into a 160-foot-wide "wasteland." No need to go to Canada; check out the hazardous waste of the "Formosa" mine, just north of the currently threatened areas in Oregon. Lessons of the past say that our rivers will remain in jeopardy if a greater Kalmiopsis lacks permanent protection.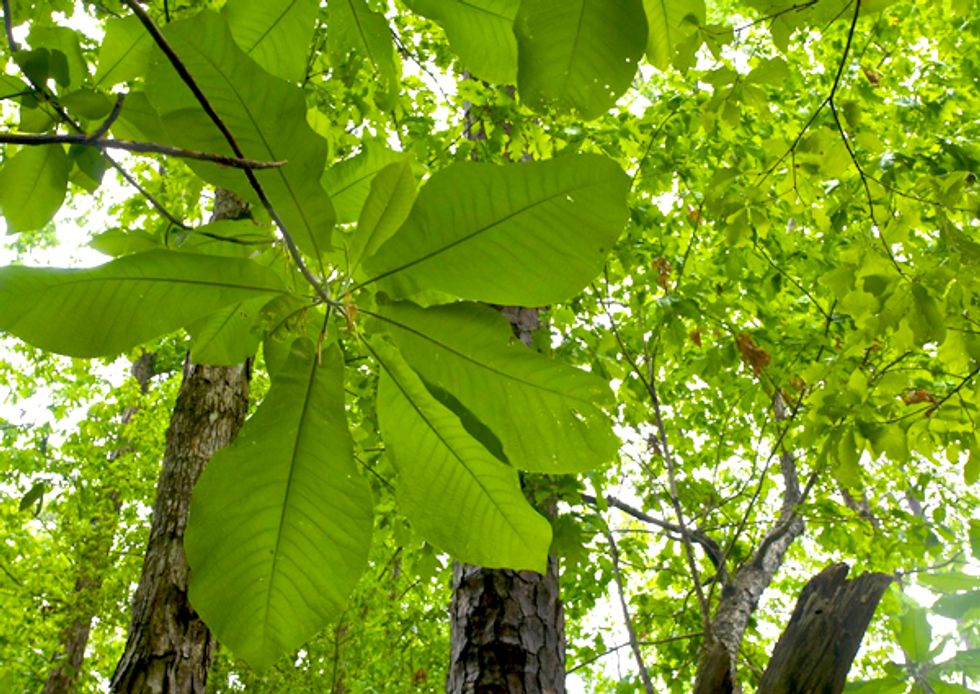 Other wilderness areas across the country are in the same vulnerable boat. The acreage protected reflects what was politically feasible at the time—not what was needed for wildlife, rivers, ecosystem services, or in some cases even a good long backpacking trip.
Some will say that enough is enough, but consider the numbers. Only 2.7 percent of the lower 48 states are protected as Wilderness. Even in Oregon—where half the land is in federal ownership—only 4 percent of the total acreage is safeguarded. Three or four acres out of a hundred is not much as a reservoir of nature, a guarantee of clean water, a refuge for wildlife, and an escape for people who want to leave the drone, hassle and crowds of our civilization behind, perhaps just for a day.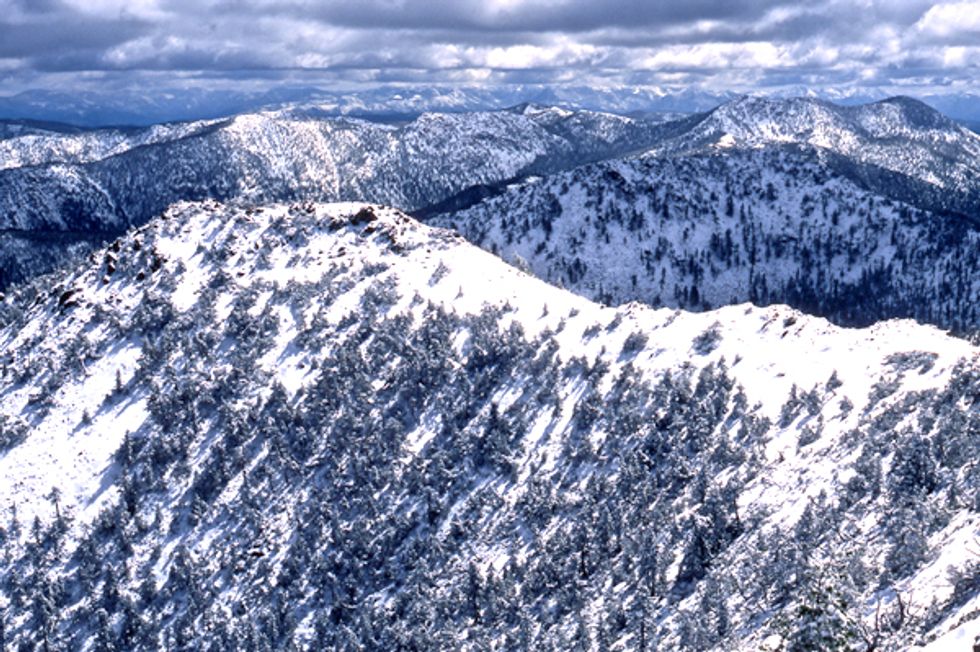 The nature of the Kalmiopsis Wilderness is among the qualities that make southern Oregon a place that people enjoy, love, and depend upon, and this relationship is true of Wilderness areas nationwide. Our children deserve the same prize that we've inherited from those who had foresight before us. Fifty years have proven that a little bit of wilderness is good for us. A little bit more would be better yet.
Tim Palmer is the author of "Trees and Forests of America, "The Heart of America: our landscape, our future," "Rivers of America," and other books.
YOU MIGHT ALSO LIKE
'Most Endangered' River in the Nation
A Last Look at California's Glaciers
EcoWatch Daily Newsletter
A school in Queensland, Australia sent a note home to parents asking them to send their children with extra water bottles since its water supply has run dry, according to the Australian Broadcasting Corporation (ABC).
European Commission President Ursula von der Leyen delivers a press statement on the European Green Deal at the EU headquarters in Brussels, Belgium on Dec. 11, 2019. Xinhua / Zheng Huansong via Getty Images
The European Commission introduced a plan to overhaul the bloc's economy to more sustainable, climate-conscious policies and infrastructure, with the goal of being carbon-neutral by 2050, according to CNBC.
Young activists shout slogans on stage after Greta Thunberg (not in the picture) took part in the plenary session during the COP25 Climate Conference on Dec. 11 in Madrid, Spain. Pablo Blazquez Dominguez / Getty Images
By Andrea Germanos
Young activists took over and occupied the main stage at the COP25 climate conference in Madrid, Spain Wednesday and demanded world leaders commit to far more ambitious action to address the ecological emergency.
A NASA image showing the ozone hole at its maximum extent for 2015. NASA Goddard Space Flight Center
The Montreal Protocol, a 1987 international treaty prohibiting the production of chlorofluorocarbons (CFCs) to save the ozone layer, was the first successful multilateral agreement to successfully slow the rate of global warming, according to new research. Now, experts argue that similar measures may lend hope to the climate crisis.
Police in Wales are in the midst of an unusual investigation: the sudden death of more than 200 starlings.