The Volkswagen Hippie Bus Is Back and Now It's Electric
Volkswagen just might win back some fans since its emission scandal with its latest announcement. The car company unveiled two electric car concepts, the e-Golf Touch and the much-anticipated Budd-e microbus, Tuesday during the keynote address on the eve of the 2016 Consumer Electronics Show.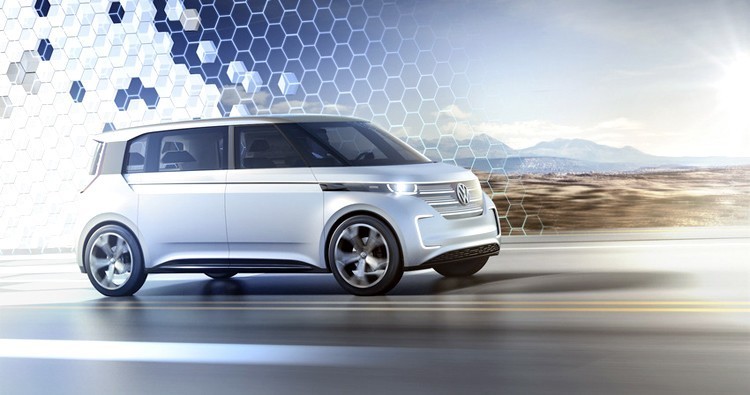 "We want to create a new encounter of mobility," Dr. Herbert Diess, chairman of the Volkswagen Passenger Cars brand, told the audience during his keynote speech. Diess briefly addressed the emissions scandal, but spent most of his time highlighting the unique features of the two all-electric vehicles.
The Budd-e microbus, which received the most attention, has a 101 kilowatt-hour battery (for comparison, Tesla's premier battery is a 90 kilowatt-hour pack), can reach a top speed of 93 miles per hour and boasts a range of 373 miles on a single charge. However, The Verge noted, "you'd likely be looking at well under 300 miles, which is still pretty good for a car that doesn't actually exist yet."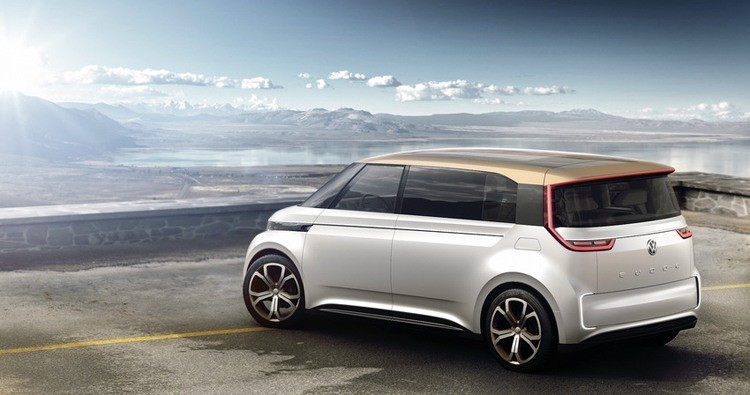 TechCrunch's Sarah Buhr had this to say about the Budd-e:
The Budd-e, a pint-sized version of the company's legendary hippie van looked almost Tron-like as it glowed in the dark onstage—as if to let us know we're now in the future. It also stayed true to what seems to be the automotive theme of the Consumer Electronics Show this year—connection to everything on command. The Budd-e will let you know if a visitor is at the front of your house, what's in your fridge and "make sure your robot cleaner is ready" before you get home, according to one LG exec who came onstage during the presentation.
The car is also equipped to handle package pickup and delivery with a built-in drop box in the back where a delivery person can drop off and pick up packages wherever your car is parked.
Budd-e also seems to be adherent to "the force." The handleless car doors will automatically open at the command of your voice. Diess demonstrated this onstage as the driver inside said politely, "Hello Budd-e, please open the passenger door."
With this concept car, Volkswagen hopes to further integrate your smart car and your smart home—something other car companies are working on too.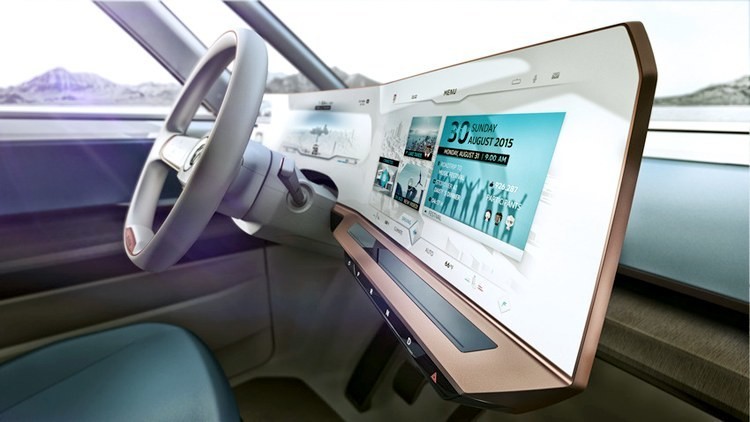 Tech fans loved the car's hyper-connectivity and its other advanced features. "The system is also able to recognize which occupant is giving the commands and react accordingly," Mashable's Nick Jaynes noted. "If, for instance, someone sitting in the left rear seat says, 'It's too hot here,' BUDD-e can immediately lower the temperature in that passenger's zone. How cool (or hot, rather) is that?," Jaynes gushed.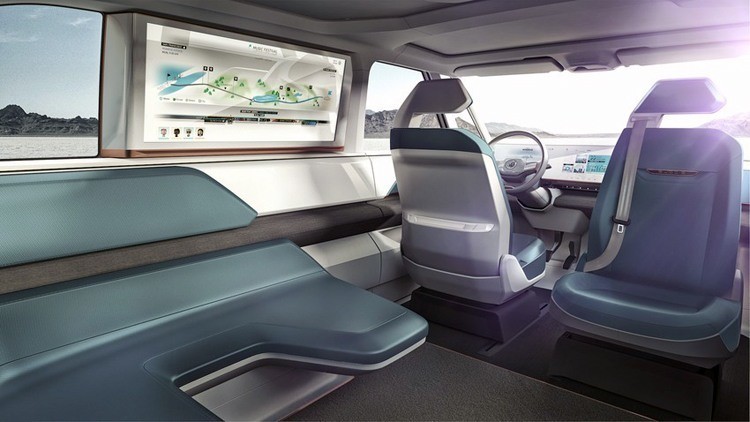 Volkswagen has already attempted two re-releases of the iconic hippie van (2001 and 2011), but neither of them went into production. People (like Jaynes) are optimistic this time, though, because they think, amid the turmoil of the emissions scandal, Volkswagen might fast-track a car like Budd-e into production for an eco-friendly fresh start.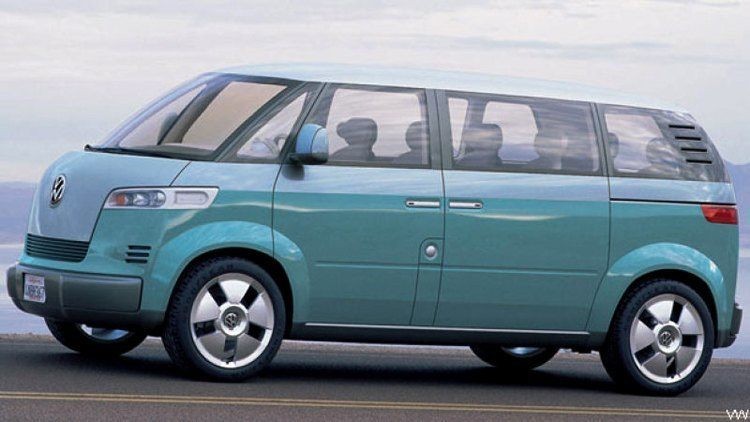 While the e-Golf Touch didn't get as much hype, it was still a crowd pleaser.
TechCrunch's Sarah Buhr had this to say about the car:
The e-Golf Touch is an updated version of the Golf R Touch concept car Volkswagen showcased last year. But this one is electric, comes with a 9.2-inch touchable dashboard resembling an iPad, and is compatible with Apple CarPlay, Android Auto and MirrorLink.
One of the cool things about the e-Golf is the personalization. Different drivers can set preferred driving features in the cloud and upload them onto the tablet dashboard.
Gestures like the waving of your hand can control things like volume and the e-Golf is WiFi-enabled and equipped with phone charging outlets in the front and rear seats of the car. Should no Internet connection be available, the car is also equipped with a USB Type-C port.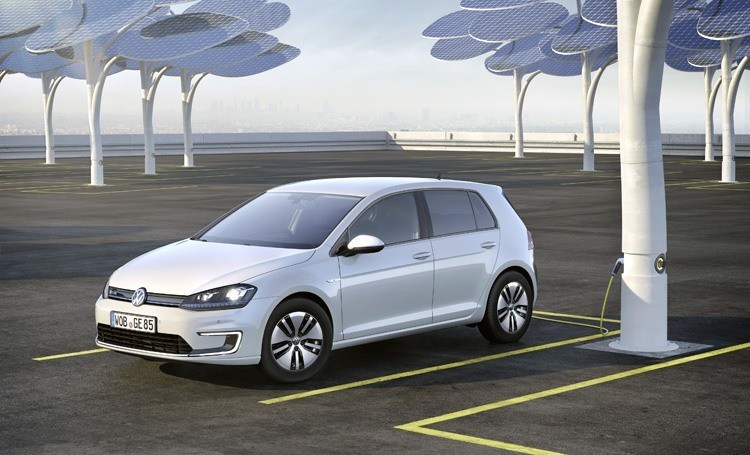 Diess also told the crowd that Volkswagen is moving towards automated driving. "Volkswagen is rapidly entering the digital world, utilizing machine learning and mapping," he said. The company has partnered with Mobileye, a vision technology company with an advanced driver assistance system that is developing self-driving technology.
Autonomous technology got a boost in the public eye this year when Tesla announced it updated its fleet of vehicles to make them semi-autonomous. But whether or not Volkswagen pursues all of this remains to be seen.
Like Faraday Future's much-talked about concept car, it's a "potential future direction of the brand," Volkswagen said in a press release.
Watch Chris Ziegler from The Verge talk about all the cool features of the Budd-e concept car:
YOU MIGHT ALSO LIKE
Germany's Superhighway for Bikes Could Take 50,000 Cars Off the Road Every Day
Feds Sue Volkswagen in Diesel Emissions Scandal
World's First Solar-Hydrogen Residential Development Is 100% Self-Sustaining
Elon Musk Signs Open Letter Proposing Radical Fix to VW's Emission Scandal
Bill Maher is sick of billionaires' obsession with Mars, more like "Mars-a-Lago," he said.
In a new animation produced by ATTN:, the popular talk show host of Real Time, discusses the perils of our planet, including how "climate change is killing us."
Keep reading...
Show less
Dr. Benjamin D. Santer, research scientist
A group of prominent climate scientists have written a study explicitly refuting statements made by the U.S. Environmental Protection Agency Administrator Scott Pruitt on climate data. During his Senate confirmation hearing, Pruitt claimed in a written response that satellite data shows a "leveling off" of warming over the past two decades.
Keep reading...
Show less
By David Pomerantz
The Nevada Assembly passed a bill Wednesday that would dramatically increase the growth of renewable energy in the state, but Sheldon Adelson, the casino magnate and major donor to Donald Trump, is attempting to prevent the bill from becoming law.
Keep reading...
Show less
Matt Crossick
By Yosola Olorunshola
Whether it's through fashion or protest, Vivienne Westwood is not a woman afraid of making a statement.
On May 23, she rocked up to the residence of the Archbishop of Canterbury in London with a special guest—the Grim Reaper—to issue a strong statement on the Church of England's position on fracking.
Keep reading...
Show less
By Paul Brown
The food industry and big agricultural concerns are driving climate change and at the same time threatening to undermine efforts to feed the world's growing population, according to GRAIN, an organization that supports small farmers.
Particularly singled out for criticism are the large chemical fertilizer producers that have gained access to the United Nations talks on climate change. GRAIN accuses them of behaving like the fossil fuel companies did in the 1990s, pushing false information in the hope of delaying real action on climate change.
Keep reading...
Show less
May. 24, 2017 06:55PM EST
By Sydney Robinson
President Trump has no doubt been given a long list of extravagant, elaborate gifts in his lifetime, but the gift given to him today by Pope Francis may not make it on his most favorite list.
Keep reading...
Show less
May. 24, 2017 07:17PM EST
By John Rogers
Maybe it's because I first started working on clean energy while serving in the Peace Corps he founded, or maybe it's my years of working on these issues from his home state. But I can't help thinking about the 100th anniversary of John F. Kennedy's birth, and connecting his stirring rhetoric to the energy challenges of our times.
Here's what our 35th president might have said about the challenges of energy transition and the opportunities in clean energy:
"Change is the law of life. And those who look only to the past or present are certain to miss the future."
Keep reading...
Show less
May. 24, 2017 01:47PM EST
Keep reading...
Show less


Get EcoWatch in your inbox