The Violin Player Wins Top Spot in Climate Change Video Competition
Nov. 20, 2014 04:19PM EST
Climate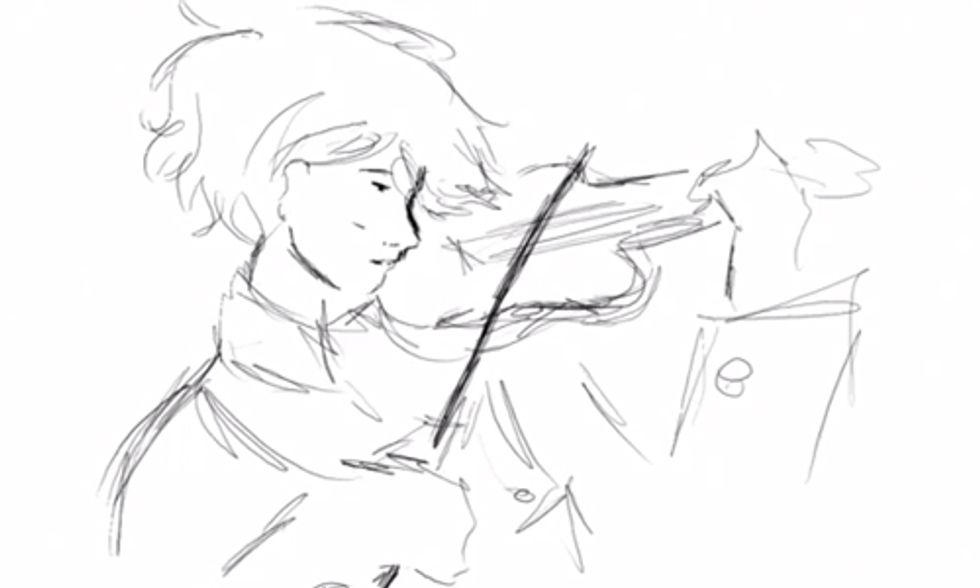 The inspiring and beautifully animated film The Violin Player took top spot in the 14 -17 age group in the Action4Climate video competition.
The film is about a violinist playing at a theater and when he closes his eyes he finds the entire world melting. This must-see short film is the brainchild of Francina Ramos, a young Argentinian filmmaker, and her co-producer/composer Benjamin Braceras.
When asked what were the biggest challenges in producing the film, Francina said, "The fact I have to make more than 1,000 handmade frames using my little and old scratchpad was very difficult and heavy. The best parts were the mornings I woke up after dreaming the whole story, and the moment I finished the last frame."
Francina and Benjamin both agree that it's their generation that has more of an obligation to speak out on climate change. "This is our world and we, young people, have more life to spend here, so we need a clean and healthy planet to live on," said Francina. "I agree with Francina. This is our world, and we have to take care of it," said Benjamin.
The Action4Climate video competition received more than 230 entries from 70 countries from students inspired to share their climate change stories. To watch other Action4Climate videos, click here.
YOU MIGHT ALSO LIKE
Watch Award-Winning 'Mountains of the Moon'
10 Inspiring Climate Films Win Action4Climate Documentary Competition
EcoWatch Daily Newsletter