The Video Climate Deniers Don't Want You to See
Dec. 15, 2015 09:29AM EST
Climate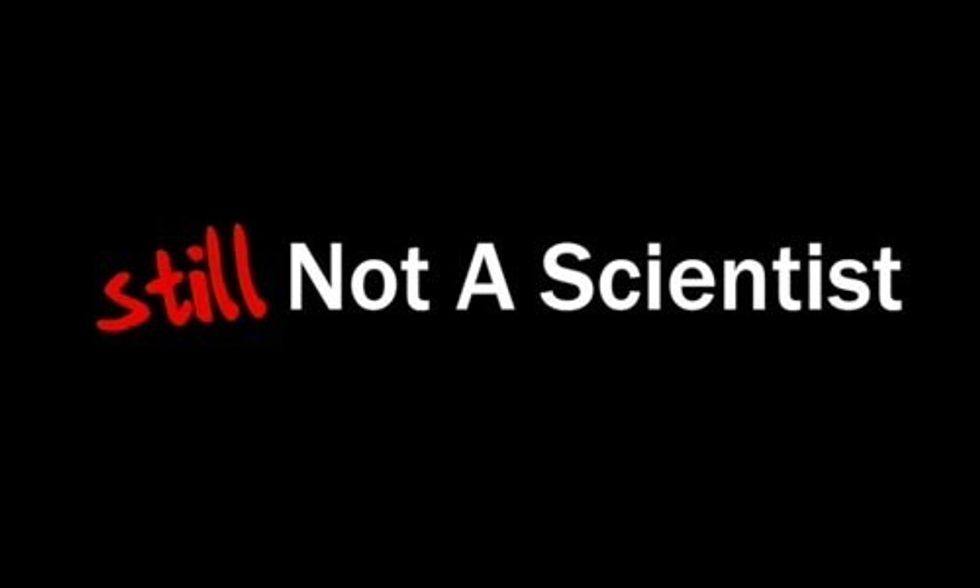 On the heels of nearly 200 countries around the world coming together to reach a historic climate deal in Paris, and ahead of Republican climate deniers taking the presidential debate stage in Nevada on Tuesday, Americans United for Change released a new video Monday, "Still Not A Scientist," a sequel to the Webby Award nominated video "Not A Scientist."
"Still Not A Scientist" will run with paid backing on social media in Nevada ahead of Tuesday's debate. It features numerous Republican leaders and presidential hopefuls all singing from the same climate denial hymnal, all refusing to acknowledge the overwhelming scientific data that climate change is happening and is man-made. The truth is 99.99 percent of peer-reviewed climate science papers have concluded that climate change is happening and that it's man-made, but that doesn't matter when the Koch brothers own 99.99 percent of the GOP.
Under President Obama, the U.S. has made huge strides on climate, leading here at home with the Clean Power Plan and leading abroad by helping negotiate key commitments from countries like India, Brazil and China ahead of the Paris agreement. But all of that could change under one of the candidates set to take the stage in Las Vegas on Tuesday.
Republican presidential hopefuls are more concerned with protecting the profits of Big Oil and the Koch brothers who have given the Flat Earth Society of the 21st Century hundreds of millions of reasons to peddle the most "dangerously ignorant" climate denial talking points they can come up with. That's why while President Obama was sending actual scientists and negotiators like Sec. of State John Kerry to Paris, Ted Cruz was showing he'll rely on conservative shock jock radio host fill-ins for Rush Limbaugh for counsel on climate science, because Republicans know the further they drive their heads into the sand on climate change, the bigger the "Hero" they are to their big polluter donors.
YOU MIGHT ALSO LIKE
World Leaders Agree to Historic Global Climate Agreement
Carl Pope: Paris Agreement 'Greatest Single Victory Since Emergence of Modern Environmental Movement'
Which Country Has the Most Climate Deniers?
EcoWatch Daily Newsletter
Recent Stories from EcoWatch