This website uses cookies to ensure you get the best experience while browsing it. By clicking 'Got It' you're accepting these terms.
The Truth About Pet Food
Dec. 18, 2015 11:51AM EST
Food
Did you know your pet's food may include dangerous ingredients and harmful chemical compounds? Some of the most expensive brands, labeled "premium," "natural," "prescription diet" or even sometimes "organic" are often made from adulterated ingredients or contain carcinogenic and inflammatory additives.
High prices do not necessarily imply high quality. Illusive labels and deceptive marketing are used by many companies to disguise substandard food.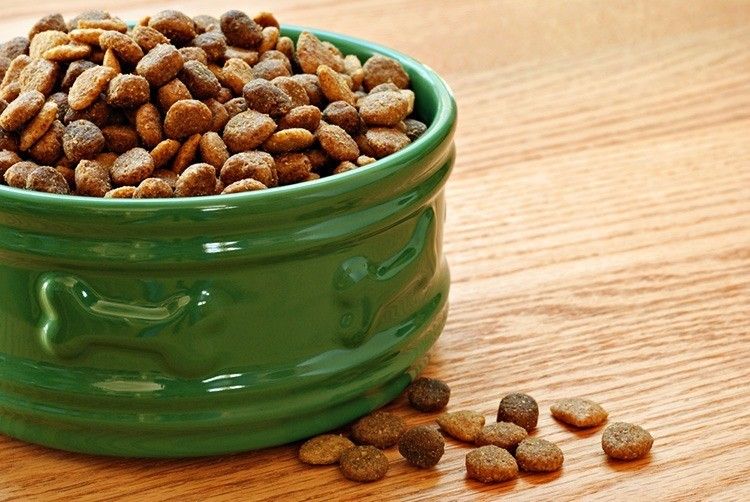 Photo credit: Shutterstock
Cornucopia's newly released report, Decoding Pet Food: Adulteration, Toxic Ingredients and the Best Choices for Your Companion Animals, reveals how the pet food industry is regulated, details specific ingredients to avoid and explains how to keep your pet healthy by choosing wisely at the pet food store and/or preparing their meals at home. Also included with this publication is an online shopper's guide to help consumers differentiate between high quality, safe pet foods and their more risky alternatives.
Loose regulatory standards often protect the interests of companies that use lower quality ingredients and legislation and regulatory oversight for pet food is aimed at the feed industry. Current regulations allow for the use of animals "which have died otherwise than by slaughter" in pet foods. And, individual state regulations often allow for road kill, restaurant grease and spoiled meat to enter rendering facilities. These admissions pose significant risks to our pets, failing to ensure the quality and nutrient balance of their diets.
Cornucopia's research into the pet food industry reveals that many products stray from the natural, wild diets of cats and dogs. Protein, fat and carbohydrate ratios may differ significantly from the nutritional needs of your pet. The majority of both dog and cat food product formulations contain too many grains and starches. Though grains need not be avoided completely in pet food, cats and dogs are carnivorous and should have diets based primarily on meat.
This report outlines reasons to avoid brands listing ingredients such as corn, wheat, corn gluten meal, soybean meal and brewer's rice. Consuming moldy grains is arguably the most detrimental health hazard in pet food ingredients due to the mycotoxins produced by the molds. In addition to grains, many products contain other questionable and/or unnecessary ingredients.
When shopping for your pet's food, there are specific ingredients you should learn to avoid. Carrageenan, synthetic preservatives, meat and bone meal, bisphenol A (BPA) and forage fish are a few of the main culprits.
Food-grade carrageenan, a thickening agent often found in wet pet food, contains poligeenan (carrageenan of low molecular weight), a known carcinogen. Multiple studies show food-grade carrageenan causes intestinal inflammation in laboratory animals, with the potential to lead to cancer, even in small doses. Even some of the most expensive, "premium" brands of pet food, including, ironically, those prescribed to pets suffering from gastrointestinal disease, contain carrageenan.
Animal fat and animal meat and bone meal contain potentially harmful ingredients, including expired grocery store meat and animals that died of unknown causes on the farm. These ingredients are also associated with the presence of sodium pentobarbital, the compound used to euthanize animals. The FDA has found sodium pentobarbital in at least 30 different pet food brands, all of which contain products of rendering that are not species specific.
Other harmful additives include synthetic preservatives like BHA, BHT, ethoxyquin and propylene glycol. When looking at pet food labels, look for natural antioxidants such as tocopherols, vitamin C and flavonoids. These are a better choice over synthetic preservatives.
Unlike humans, who likely vary their diets with each meal, dogs and cats are typically fed the same food on a continuous basis—meal after meal, every day for a lifetime. Cumulative exposure to controversial substances may be a contributing factor to the most common causes of death for both cats and dogs: obesity, cardiovascular disease, GI diseases and cancer.
Low quality ingredients are often chosen by manufacturers over their healthier counterparts. The desire to maximize profit margins drives money into advertising and packaging rather than high quality ingredients. Ingredient labeling can be confusing. Monopolization of the market has resulted in a few multinational corporations owning almost all of the brands; nearly identical food is merely packaged differently.
So how does a consumer go about choosing a superior pet food? When it comes to feeding your four-legged friend the healthiest commercial food available, undoubtedly the best choice is a certified organic product. While the National Organic Program announced in 2002 that pet food could be certified organic and organic options do exist, there are currently no exclusively organic brands and many companies use deceptive labeling to disguise their non-organic formulas.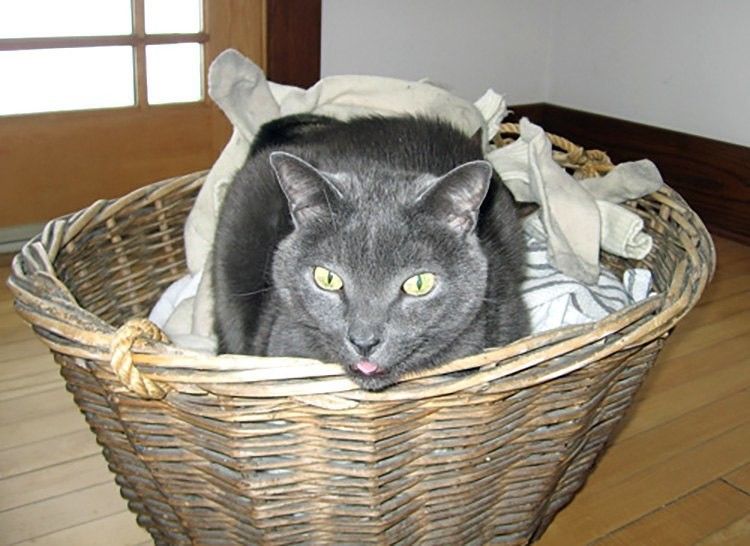 This report is a helpful catalyst to ensure a healthy diet for your companion, depicting what to watch for when companies get creative with marketing ploys and deceptive labeling. When it comes to cheap substitutes and false health claims, the pet food industry is no different than leading marketers of processed human food. Regarding our own health, many of us choose to look for the USDA organic seal to ensure acceptable quality and safety. Organic products offer a superior choice for our companion animals, too.
Take matters into your own hands by reading labels and choosing high quality ingredients. Also consider preparing your pet's food at home from fresh, whole organic ingredients. Many chronic problems such as allergies, vomiting and skin issues can be solved with homemade pet food.
Making your own pet food allows you to control the quality of ingredients and often saves money. Fresh, real ingredients ensure that your pets' food is lower in artificial or toxic additives. Dogs and cats have different nutritional requirements and the best diets for your pets are based on an understanding of the diets of wild relatives of cats and dogs.
YOU MIGHT ALSO LIKE
10 Reasons Why GMO Smart Label Isn't 'Smart' at All
Congress Keeps Anti-GMO Labeling Rider Out of Spending Bill
Neil Young, Willie Nelson, Dave Matthews, John Mellencamp: Help Us Stop the DARK Act
EcoWatch Daily Newsletter
A vegan diet can improve your health, but experts say it's important to keep track of nutrients and protein. Getty Images
By Dan Gray
Research shows that 16 weeks of a vegan diet can boost the gut microbiome, helping with weight loss and overall health.
A healthy microbiome is a diverse microbiome. A plant-based diet is the best way to achieve this.
It isn't necessary to opt for a strictly vegan diet, but it's beneficial to limit meat intake.
New research shows that following a vegan diet for about 4 months can boost your gut microbiome. In turn, that can lead to improvements in body weight and blood sugar management.
Students gathered at the National Mall in Washington DC, Sept. 20. NRDC
By Jeff Turrentine
Nearly 20 years have passed since the journalist Malcolm Gladwell popularized the term tipping point, in his best-selling book of the same name. The phrase denotes the moment that a certain idea, behavior, or practice catches on exponentially and gains widespread currency throughout a culture. Having transcended its roots in sociological theory, the tipping point is now part of our everyday vernacular. We use it in scientific contexts to describe, for instance, the climatological point of no return that we'll hit if we allow average global temperatures to rise more than 2 degrees Celsius above preindustrial levels. But we also use it to describe everything from resistance movements to the disenchantment of hockey fans when their team is on a losing streak.
samael334 / iStock / Getty Images
Berries are small, soft, round fruit of various colors — mainly blue, red, or purple.
A glacier is seen in the Kenai Mountains on Sept. 6, near Primrose, Alaska. Scientists from the U.S. Geological Survey have been studying the glaciers in the area since 1966 and their studies show that the warming climate has resulted in sustained glacial mass loss as melting outpaced the accumulation of new snow and ice. Joe Raedle / Getty Images
By Mark Mancini
On Aug. 18, Iceland held a funeral for the first glacier lost to climate change. The deceased party was Okjökull, a historic body of ice that covered 14.6 square miles (38 square kilometers) in the Icelandic Highlands at the turn of the 20th century. But its glory days are long gone. In 2014, having dwindled to less than 1/15 its former size, Okjökull lost its status as an official glacier.
Members of Chicago Democratic Socialists of America table at the Logan Square Farmers Market on Aug. 18. Alex Schwartz
By Alex Schwartz
Among the many vendors at the Logan Square Farmers Market on Aug. 18 sat three young people peddling neither organic vegetables, gourmet cheese nor handmade crafts. Instead, they offered liberation from capitalism.
Hackney primary school students went to the Town Hall on May 24 in London after school to protest about the climate emergency. Jenny Matthews / In Pictures / Getty Images
Bird watching in the U.S. may be a lot harder than it once was, since bird populations are dropping off in droves, according to a new study.