The Truth About Pet Food
Did you know your pet's food may include dangerous ingredients and harmful chemical compounds? Some of the most expensive brands, labeled "premium," "natural," "prescription diet" or even sometimes "organic" are often made from adulterated ingredients or contain carcinogenic and inflammatory additives.
High prices do not necessarily imply high quality. Illusive labels and deceptive marketing are used by many companies to disguise substandard food.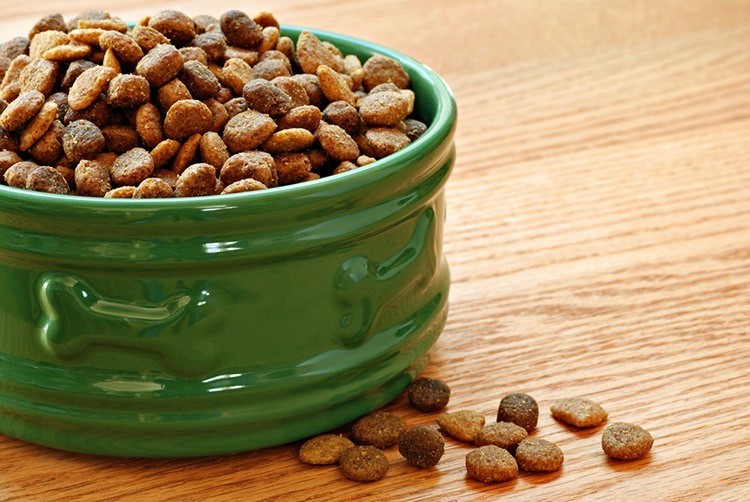 Photo credit: Shutterstock
Cornucopia's newly released report, Decoding Pet Food: Adulteration, Toxic Ingredients and the Best Choices for Your Companion Animals, reveals how the pet food industry is regulated, details specific ingredients to avoid and explains how to keep your pet healthy by choosing wisely at the pet food store and/or preparing their meals at home. Also included with this publication is an online shopper's guide to help consumers differentiate between high quality, safe pet foods and their more risky alternatives.
Loose regulatory standards often protect the interests of companies that use lower quality ingredients and legislation and regulatory oversight for pet food is aimed at the feed industry. Current regulations allow for the use of animals "which have died otherwise than by slaughter" in pet foods. And, individual state regulations often allow for road kill, restaurant grease and spoiled meat to enter rendering facilities. These admissions pose significant risks to our pets, failing to ensure the quality and nutrient balance of their diets.
Cornucopia's research into the pet food industry reveals that many products stray from the natural, wild diets of cats and dogs. Protein, fat and carbohydrate ratios may differ significantly from the nutritional needs of your pet. The majority of both dog and cat food product formulations contain too many grains and starches. Though grains need not be avoided completely in pet food, cats and dogs are carnivorous and should have diets based primarily on meat.
This report outlines reasons to avoid brands listing ingredients such as corn, wheat, corn gluten meal, soybean meal and brewer's rice. Consuming moldy grains is arguably the most detrimental health hazard in pet food ingredients due to the mycotoxins produced by the molds. In addition to grains, many products contain other questionable and/or unnecessary ingredients.
When shopping for your pet's food, there are specific ingredients you should learn to avoid. Carrageenan, synthetic preservatives, meat and bone meal, bisphenol A (BPA) and forage fish are a few of the main culprits.
Food-grade carrageenan, a thickening agent often found in wet pet food, contains poligeenan (carrageenan of low molecular weight), a known carcinogen. Multiple studies show food-grade carrageenan causes intestinal inflammation in laboratory animals, with the potential to lead to cancer, even in small doses. Even some of the most expensive, "premium" brands of pet food, including, ironically, those prescribed to pets suffering from gastrointestinal disease, contain carrageenan.
Animal fat and animal meat and bone meal contain potentially harmful ingredients, including expired grocery store meat and animals that died of unknown causes on the farm. These ingredients are also associated with the presence of sodium pentobarbital, the compound used to euthanize animals. The FDA has found sodium pentobarbital in at least 30 different pet food brands, all of which contain products of rendering that are not species specific.
Other harmful additives include synthetic preservatives like BHA, BHT, ethoxyquin and propylene glycol. When looking at pet food labels, look for natural antioxidants such as tocopherols, vitamin C and flavonoids. These are a better choice over synthetic preservatives.
Unlike humans, who likely vary their diets with each meal, dogs and cats are typically fed the same food on a continuous basis—meal after meal, every day for a lifetime. Cumulative exposure to controversial substances may be a contributing factor to the most common causes of death for both cats and dogs: obesity, cardiovascular disease, GI diseases and cancer.
Low quality ingredients are often chosen by manufacturers over their healthier counterparts. The desire to maximize profit margins drives money into advertising and packaging rather than high quality ingredients. Ingredient labeling can be confusing. Monopolization of the market has resulted in a few multinational corporations owning almost all of the brands; nearly identical food is merely packaged differently.
So how does a consumer go about choosing a superior pet food? When it comes to feeding your four-legged friend the healthiest commercial food available, undoubtedly the best choice is a certified organic product. While the National Organic Program announced in 2002 that pet food could be certified organic and organic options do exist, there are currently no exclusively organic brands and many companies use deceptive labeling to disguise their non-organic formulas.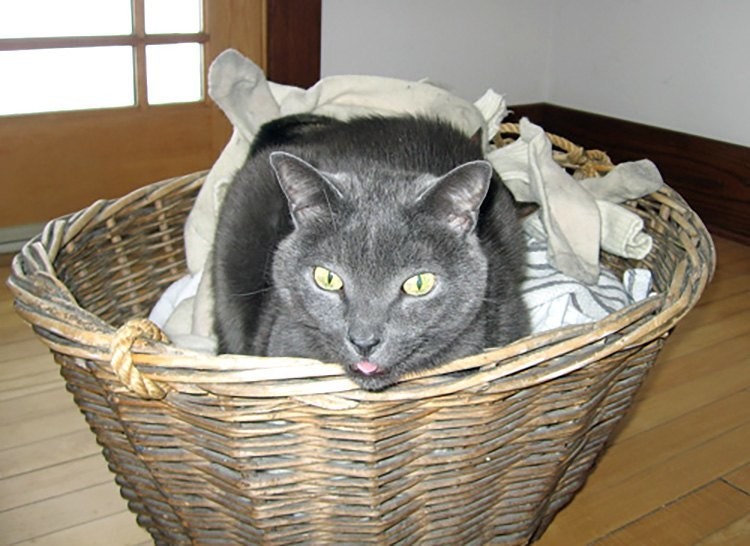 This report is a helpful catalyst to ensure a healthy diet for your companion, depicting what to watch for when companies get creative with marketing ploys and deceptive labeling. When it comes to cheap substitutes and false health claims, the pet food industry is no different than leading marketers of processed human food. Regarding our own health, many of us choose to look for the USDA organic seal to ensure acceptable quality and safety. Organic products offer a superior choice for our companion animals, too.
Take matters into your own hands by reading labels and choosing high quality ingredients. Also consider preparing your pet's food at home from fresh, whole organic ingredients. Many chronic problems such as allergies, vomiting and skin issues can be solved with homemade pet food.
Making your own pet food allows you to control the quality of ingredients and often saves money. Fresh, real ingredients ensure that your pets' food is lower in artificial or toxic additives. Dogs and cats have different nutritional requirements and the best diets for your pets are based on an understanding of the diets of wild relatives of cats and dogs.
YOU MIGHT ALSO LIKE
10 Reasons Why GMO Smart Label Isn't 'Smart' at All
Congress Keeps Anti-GMO Labeling Rider Out of Spending Bill
Neil Young, Willie Nelson, Dave Matthews, John Mellencamp: Help Us Stop the DARK Act
www.elysee.fr
By Andy Rowell
There is a growing feeling within European capitals that a quiet, but deeply positive, revolution is happening under Emmanuel Macron in France.
Macron's opinion poll rating is high, especially boosted in how the young French president has reacted to Donald Trump on the international stage.
Keep reading...
Show less
www.facebook.com
Keep reading...
Show less
Keep reading...
Show less
www.youtube.com
According to Bloomberg, "SeaWorld Entertainment Inc. received a subpoena earlier this month from regulators investigating disclosures and public statements by executives, including comments about the Blackfish documentary that caused a public backlash against the confinement of orcas.
Keep reading...
Show less
By Mary Mazzoni
In 2013, shoppers were reacquainted with the tragic story of their clothing when a massive factory collapse claimed the lives of more than 1,100 Bangladeshi garment workers.
The nonprofit Fashion Revolution, formed in response to that disaster, continues to track the apparel industry's progress on environmental stewardship and human rights. But four years later, big brands are still not doing enough to disclose their efforts to customers, the organization concluded in a recent report.
Keep reading...
Show less
Hawaii Renewable Energy Alliance
The latest issue of the U.S. Energy Information's "Electric Power Monthly" (with data through April 30) reveals that—for the first time since the beginning of the nuclear era—renewable energy sources (i.e., biomass, geothermal, hydropower, solar—inc. small-scale PV, wind) are now providing a greater share of the nation's electrical generation than nuclear power.
Keep reading...
Show less
www.youtube.com
Check out this great 360° virtual reality video by NowThis on the world's largest indoor vertical farm, AeroFarms. Located in Newark, New Jersey, AeroFarms grows more than 2 million pounds of greens a year without sunlight, soil or pesticides.
As reported by EcoWatch in July 2105, the $30 million, 70,000-square-foot AeroFarms headquarters dwarfs Japan's (already impressive) 25,000-square-foot vertical indoor farm, which had been the world's largest until now.
www.facebook.com
"There's no such thing as clean coal," according to this ATTN: video.
Watch above as ATTN: explains the many hazards of coal beyond carbon emissions, that no matter what there's no reviving the coal industry and how investment in renewable energy is the best way forward.
Share this video if you think America needs real energy solutions.
Wikipedia
By Franziska Spritzler, RD, CDE
Boosting your metabolic rate can help you lose body fat. However, most "fat-burning" supplements on the market are either unsafe, ineffective or both.
Fortunately, several natural foods and beverages have been shown to increase your metabolism and promote fat loss.
Keep reading...
Show less


Get EcoWatch in your inbox