This website uses cookies to ensure you get the best experience while browsing it. By clicking 'Got It' you're accepting these terms.
The Story of Broke Helps Build a Better Future
Nov. 08, 2011 07:28AM EST
Insights + Opinion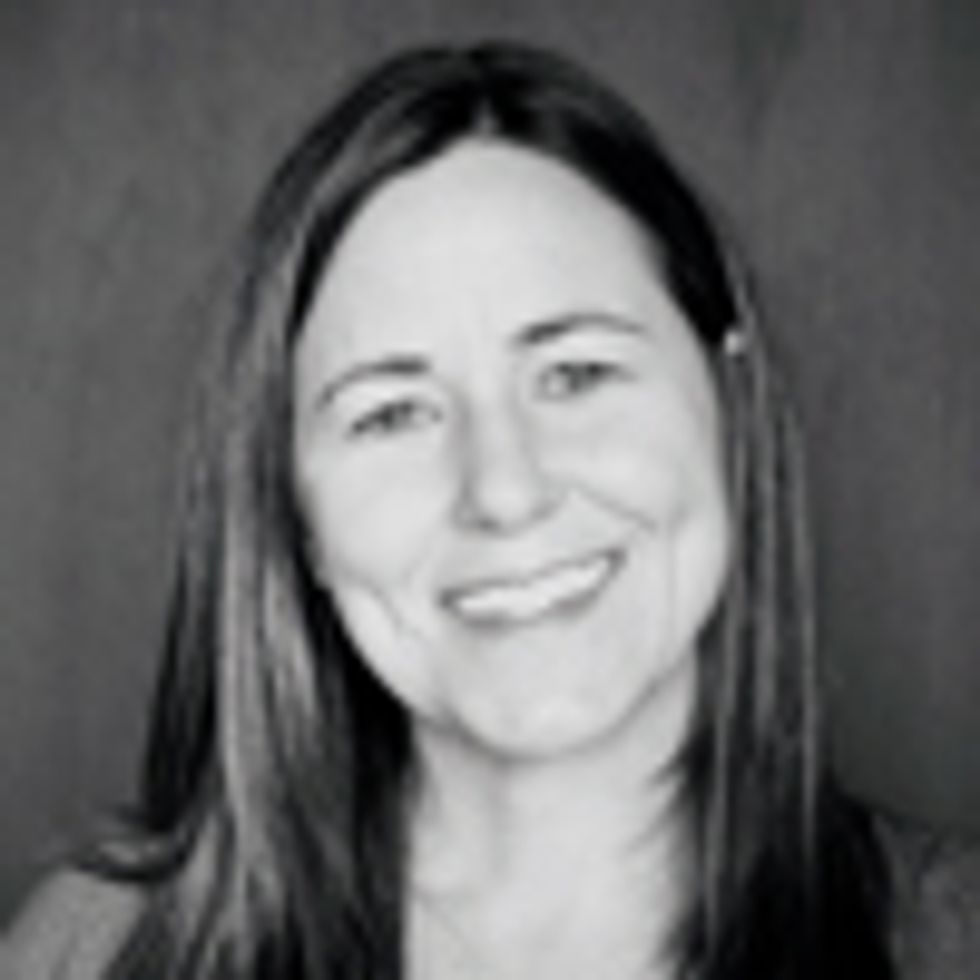 On Nov. 8, the new Story of Stuff Project movie—The Story of Broke: Why There's Still Plenty of Money to Build a Better Future—was released.
The concept for this new movie was born, quite frankly, of frustration.
You and I both know that a better future is possible—that we can make Stuff in ways that are safe and healthy and fair. We know that clean energy and non-toxic chemicals exist. As a matter of fact, I just spent a few days with a group of Sustainability Engineers in Australia who know how to build everything from buildings to whole cities that conserve energy and water and reduce pollution, while also facilitating a strong community life.
In fact, many better alternatives have been around for decades. Amory Lovins laid out a plan for a clean energy revolution when I was in grade school, which was more than a few years ago! Janine Benyus's brilliant call for remaking our materials economy with biomimicry—technologies that mimic nature, rather than destroy it—was published a decade ago.
So, why does today's resource-consuming, pollution-spewing, toxic-laden dinosaur economy keep chugging on despite all the safer, cleaner and cheaper alternatives?
One key reason is that we're propping it up with our taxes, funneling billions of dollars more into this dinosaur economy than into the better alternatives.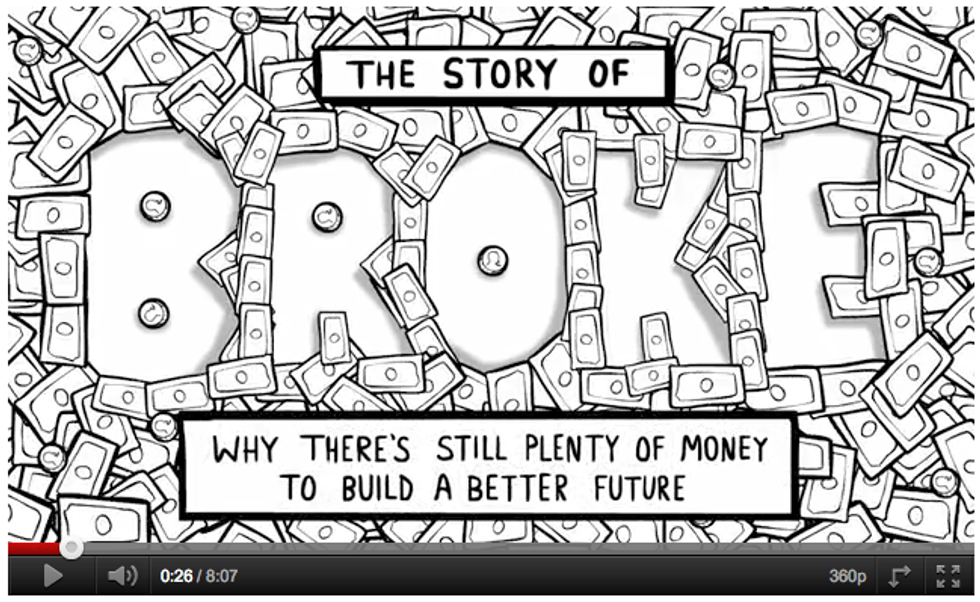 Every year, you and I pitch some of our money into the shared public trough. The idea is that our governments use this money for the public good—for public safety, education, environmental protection and helping those in need. Some public money also gets used to help businesses—to encourage job creation or spur technological innovation, for instance. Now, while I'm all for the government using our shared money to help businesses that help us all, that's not always what happens.
In our new movie, we outline numerous examples of the dumb choices our elected leaders have been making with our money: handing out tax breaks for oil companies reaping record profits; building public roads that only go to one place—a new Walmart; granting permits to mine public lands at prices set in 1872; and offering public insurance for corporations doing risky things, like building nuclear reactors.
The truly frustrating thing about this is that we're constantly told our governments are broke, that there's no money to invest in a better future.
As we point out in the movie, that's bull.
You see, we're not really broke—our public money has just been hijacked. And I'm convinced that by working together, we can get it back.
It's high time we gave a leg up to the kinds of cleaner, healthier industries we need for the century ahead. Its time we put our money behind businesses that will help build a better future. Then, finally, we'll see all these fabulous solutions move off the drawing board and into the world.
To watch the The Story of Broke: Why There's Still Plenty of Money to Build a Better Future, click here.
For more information on The Story of Stuff Project, click here.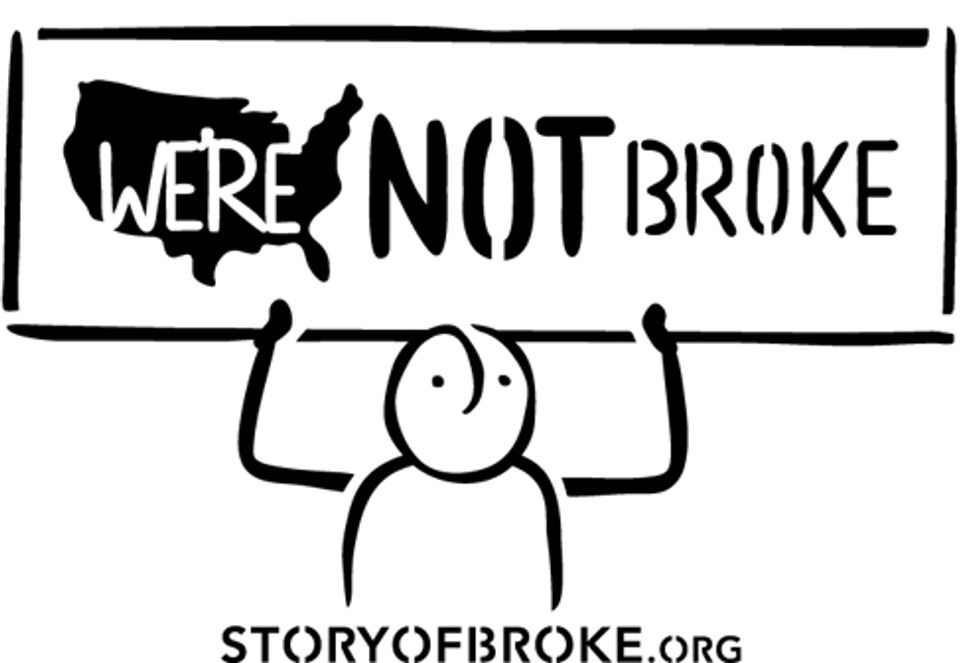 EcoWatch Daily Newsletter
U.S. President Donald Trump listens as Anthony Fauci, Director of the National Institute of Allergy and Infectious Diseases speaks in the Rose Garden for the daily coronavirus briefing at the White House on March 29 in Washington, DC. Tasos Katopodis / Getty Images
By Jake Johnson
Just over a month after proclaiming that the number of coronavirus cases in the U.S. would soon "be down to close to zero," President Donald Trump said during a press briefing on the White House lawn Sunday that limiting U.S. deaths from the pandemic to between 100,000 and 200,000 people would mean his administration and the country as a whole did "a very good job."
Dicamba is having a devastating impact in Arkansas and neighboring states. A farmer in Mississippi County, Arkansas looks at rows of soybean plants affected by dicamba. The Washington Post / Getty Images
Documents unearthed in a lawsuit brought by a Missouri farmer who claimed that Monsanto and German chemical maker BASF's dicamba herbicide ruined his peach orchard revealed that the two companies knew their new agricultural seed and chemical system would likely damage many U.S. farms, according to documents seen by The Guardian.
Washington State Governor Jay Inslee and other leaders speak to the press on March 28, 2020 in Seattle. Karen Ducey / Getty Images
A bushfire burns outside the Perth Cricket Stadium in Perth, Australia on Dec. 13, 2019. PETER PARKS / AFP via Getty Images

By Albert Van Dijk, Luigi Renzullo, Marta Yebra and Shoshana Rapley
2019 was the year Australians confronted the fact that a healthy environment is more than just a pretty waterfall in a national park; a nice extra we can do without. We do not survive without air to breathe, water to drink, soil to grow food and weather we can cope with.
By Fino Menezes
Everyone adores dolphins. Intelligent, inquisitive and playful, these special creatures have captivated humans since the dawn of time. But dolphins didn't get to where they are by accident — they needed to develop some pretty amazing superpowers to cope with their environment.