The Solar Technology That Could Solve California's Water Problem
Mar. 20, 2014 09:03AM EST
Business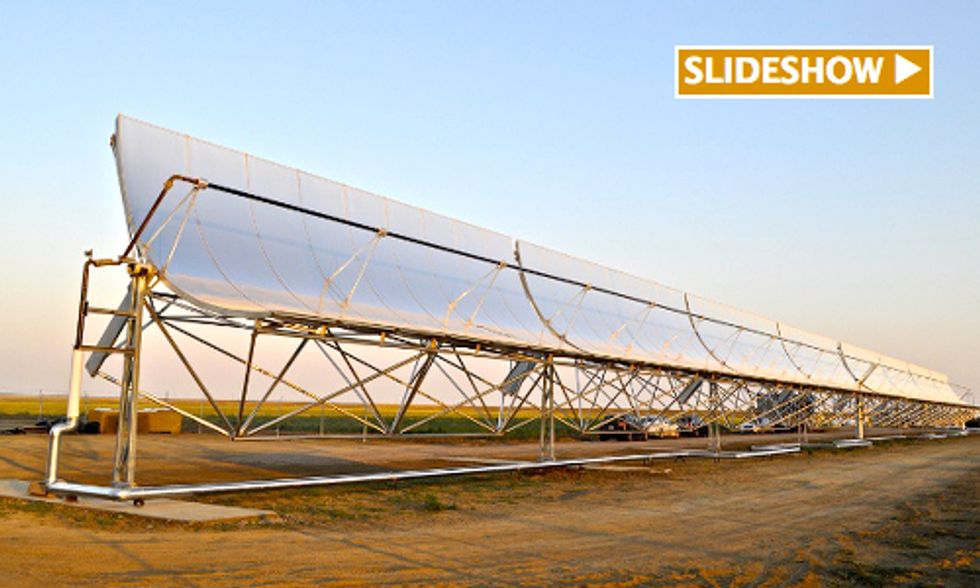 The founders of a California company are gearing up to make a difference in their state's future—about 2 million gallons worth of a difference.
As the state battles a lengthy drought and considers spending $7 billion to $9 billion to produce, transport and store fresh water, WaterFX, a San Francisco-based, independent water producer says it has been testing a potential solution for the past year.
In Fresno County, WaterFX has been converting irrigation runoff to pure water at its solar thermal desalination plant as part of a project for the Panoche Water and Drainage District. According to a San Francisco Chronicle report, it's the only solar-based desalination plant in the country. It currently produces 14,000 gallons per day, but its owners say that amount could grow to 2 million in the near future.
"Eventually, if this all goes where I think it can, California could wind up with so much water it's able to export it instead of having to deal with shortages," co-founder Aaron Mandell told the publication. "What we are doing here is sustainable, scalable and affordable."
The plant uses Concentrated Solar Still technology through a large solar reflector that focuses the sun long tubes with mineral oil. The heated tube creates steam to condense contaminated water into pure water, separating the minerals. Mandell said he hopes to process about 10 times the amount of water within five years. The solar desalination plant produces water for $450 per acre-foot—about one-quarter of what more typically desalinated water costs.
Farmers in the test area are on board and excited to see what the future holds.
"This situation right now is a killer, and anything that adds to a potential water supply is good," Mike Stearns, a fourth-generation farmer in the Panoche district, told the San Francisco Chronicle. Sterns said the drought will force him to fallow much of his tomato and onion fields this year.
"It appears this solar system will be cost-effective, and if Aaron can perform as we think he can, it can make a huge difference—be a great supplement at the very least," Dennis Falaschi, manager of the Panoche district added. "We're talking about basically unusable drainage water that is in everybody's interest to mine.
"This solar plant could be a very important part of where we want to be in terms of being self-sufficient in the valley."
Visit EcoWatch's RENEWABLES page for more related news on this topic.

EcoWatch Daily Newsletter