The Shocking Consequences of the World's Meat Addiction
More than 9 billion animals are slaughtered in the U.S. every year for meat with global demand skyrocketing. Animal agriculture is putting an ever-increasing strain on world resources, particularly global water supplies, according to VICE's two-part episode, Meathooked and End of Water, which premieres March 4 at 11 p.m. on HBO.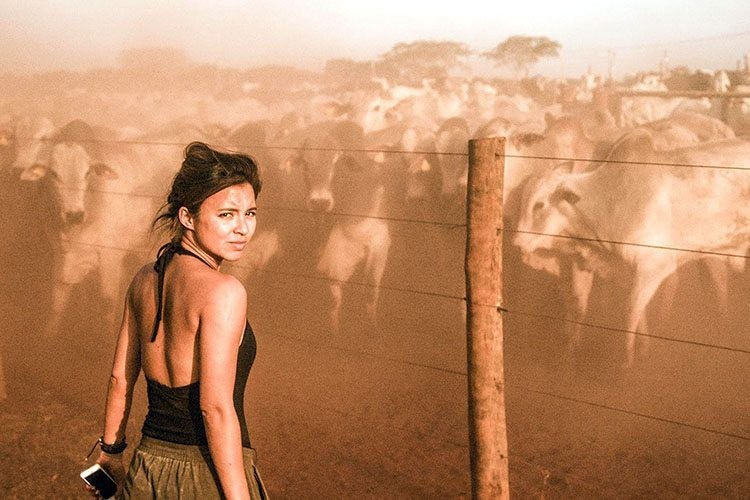 In Vice's fifth episode of season 4, Isobel Yeung traveled to feedlots, farms and slaughterhouses to learn where our meat comes from and to uncover its true costs, and Vikram Gandhi traveled to the Central Valley in California and São Paulo, Brazil to find out just how severe the global water crisis has become.
In California's Central Valley, farmers are quickly depleting the state's groundwater as the state remains mired in a drought, despite El Niño rains. São Paulo's drought has become so bad that water in at least one of the area's reservoirs is below what engineers consider zero, meaning that they have to pipe the remaining water uphill just to get it to the intake pipes.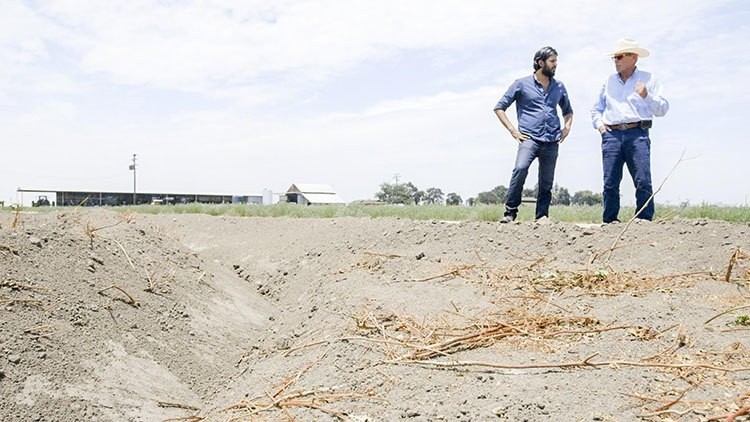 "Meat production, globally, is an environmental disaster now," Ken Cook, president of Environmental Working Group, said. "If we try and expand production to reach 9 billion people by 2050, it will be a complete and unthinkable disaster."
"Let's assume the population will reach 9 billion by 2050," Cook said. "There isn't enough land, there isn't enough water, there isn't the capacity for the Earth's atmosphere to absorb all of the CO2 and the methane that would come out of animal agriculture. The problem is that our focus is on making the meat as cheap as possible, and as they cut those corners, that's where we often have environmental catastrophes."
But there are agricultural innovators hoping to change the way we raise animals for food. Yeung met with Joel Salatin of Polyface Farms in Virginia. Salatin uses a sustainable system of raising animals called "rotational grazing."
Young also met with Dr. Mark Post, professor of physiology at Maastricht University in the Netherlands, to discuss his work on creating the first synthetic burger. He has grown meat in a lab from stem cells in just seven weeks—"much, much faster" than raising a cow for slaughter, he noted. The first trial cost $325,000, but he hopes to grow it cheaper and faster soon.
Watch a preview of the episode here:
YOU MIGHT ALSO LIKE
Nation's First Vegan-Certified Farm Is Booming in Philly
Iceland's Fin Whale Hunt Cancelled for 2016
Humpback Whale Entangled in Illegal Gillnet Saved by Sea Shepherd Crew
www.youtube.com
Volkswagen is bringing back its hippie-approved minivan but with a 21st century upgrade—the new I.D. Buzz is all-electric.
The concept car was first revealed at the Detroit Auto Show in January and now the German automaker is officially putting its reinvigorated Microbus into production.
Keep reading...
Show less
I have asked repeatedly to have my short interview clip removed from this film. The director refuses. He believes his film is fair and balanced. I do not.

I am often interviewed (see media) and hardly ever quoted incorrectly or out of context. This film is one of those rare exceptions.
Keep reading...
Show less
Top of JPMorgan Chase Tower, Dallas, Texas. Joe Mabel / Wikimedia
Keep reading...
Show less
Cupping symptoms associated with dicamba damage on a cucumber plant. University of Arkansas.
Arkansas farmers filed a class-action lawsuit last week against Monsanto and German chemical company BASF, alleging that the companies' dicamba-based herbicides caused damage to their properties.
The plaintiffs claim that Monsanto and BASF implemented and controlled the dicamba crop system, releasing seed technology without a corresponding, safe and approved herbicide.
Keep reading...
Show less
Cup and bubblegum corals found in Northeast U.S. Canyons, the Atlantic's first marine monument. NOAA
Interior Sec. Ryan Zinke, who recently recommended a reduction in the size of the 1.35 million acre Bears Ears National Monument to President Trump, is advocating for more drilling and mining on public lands and waters.
The former Montana Rep. told Reuters that the development of America's protected federal lands could help the country become a "dominant" global energy force.
Keep reading...
Show less
Gage Skidmore / Flickr (CC BY-SA 2.0)
Dozens of scientists on the U.S. Environmental Protection Agency's (EPA) Board of Scientific Counselors and board subcommittees have been informed that they will not be renewed for their roles advising the agency, the Washington Post reported.
Keep reading...
Show less
www.youtube.com
Worried about the future of the Great Barrier Reef? If so, you're not alone.
Many publications have already written obituaries for the reef, despite the fact that it is not completely dead. Thanks to this video via Vox for sounding the alarm on this critical issue, before it's too late.
Keep reading...
Show less
Mike Mozart
By Olga V. Naidenko, Ph.D.
In a landmark rule with global repercussions, California state scientists are preparing to issue the world's first health guideline for Monsanto's glyphosate herbicide based on its cancer risk. The state's proposed safe level is more than 100 times lower than the U.S. Environmental Protection Agency's (EPA) legal allowance for the average-sized American.
Keep reading...
Show less
www.youtube.com
By Bob Henson
A high risk of life-threatening flooding continues on Wednesday over parts of the central Gulf Coast as Tropical Storm Cindy lumbers toward shore. The greatest flood threat will be across low-lying areas of far southern Mississippi and Alabama, according to the NWS/NOAA Weather Prediction Center. A second area with a moderate flood risk lies across far southeast Texas and southwest Louisiana.
Keep reading...
Show less