This website uses cookies to ensure you get the best experience while browsing it. By clicking 'Got It' you're accepting these terms.


The best of EcoWatch, right in your inbox. Sign up for our email newsletter!
The Shocking Consequences of the World's Meat Addiction
Mar. 04, 2016 10:45AM EST
Food
More than 9 billion animals are slaughtered in the U.S. every year for meat with global demand skyrocketing. Animal agriculture is putting an ever-increasing strain on world resources, particularly global water supplies, according to VICE's two-part episode, Meathooked and End of Water, which premieres March 4 at 11 p.m. on HBO.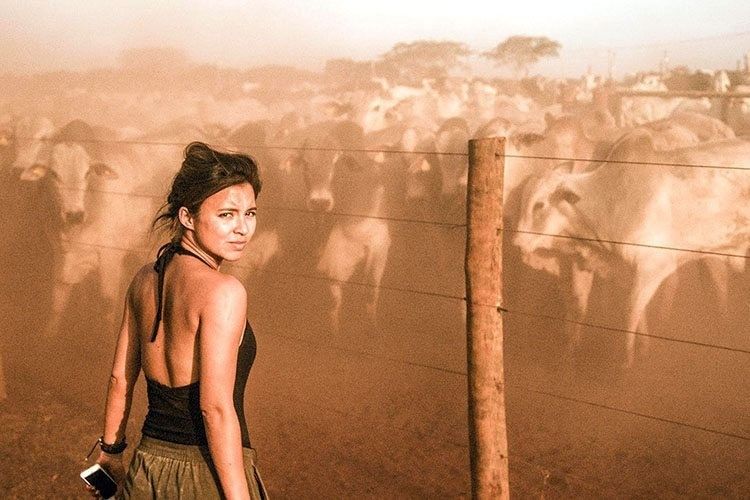 In Vice's fifth episode of season 4, Isobel Yeung traveled to feedlots, farms and slaughterhouses to learn where our meat comes from and to uncover its true costs, and Vikram Gandhi traveled to the Central Valley in California and São Paulo, Brazil to find out just how severe the global water crisis has become.
In California's Central Valley, farmers are quickly depleting the state's groundwater as the state remains mired in a drought, despite El Niño rains. São Paulo's drought has become so bad that water in at least one of the area's reservoirs is below what engineers consider zero, meaning that they have to pipe the remaining water uphill just to get it to the intake pipes.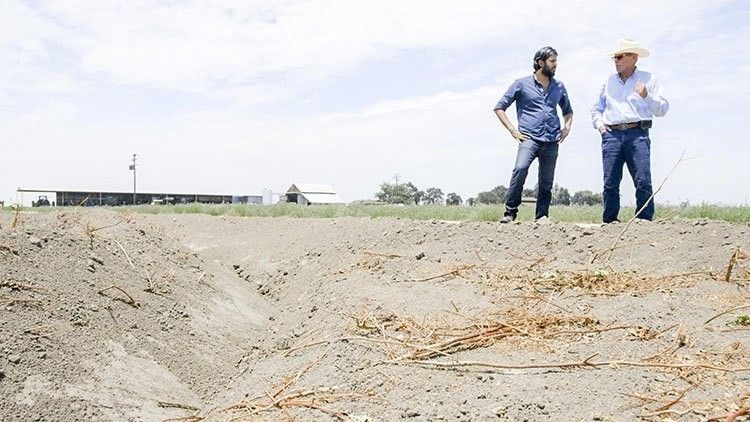 "Meat production, globally, is an environmental disaster now," Ken Cook, president of Environmental Working Group, said. "If we try and expand production to reach 9 billion people by 2050, it will be a complete and unthinkable disaster."
"Let's assume the population will reach 9 billion by 2050," Cook said. "There isn't enough land, there isn't enough water, there isn't the capacity for the Earth's atmosphere to absorb all of the CO2 and the methane that would come out of animal agriculture. The problem is that our focus is on making the meat as cheap as possible, and as they cut those corners, that's where we often have environmental catastrophes."
But there are agricultural innovators hoping to change the way we raise animals for food. Yeung met with Joel Salatin of Polyface Farms in Virginia. Salatin uses a sustainable system of raising animals called "rotational grazing."
Young also met with Dr. Mark Post, professor of physiology at Maastricht University in the Netherlands, to discuss his work on creating the first synthetic burger. He has grown meat in a lab from stem cells in just seven weeks—"much, much faster" than raising a cow for slaughter, he noted. The first trial cost $325,000, but he hopes to grow it cheaper and faster soon.
Watch a preview of the episode here:
YOU MIGHT ALSO LIKE
Nation's First Vegan-Certified Farm Is Booming in Philly
Iceland's Fin Whale Hunt Cancelled for 2016
Humpback Whale Entangled in Illegal Gillnet Saved by Sea Shepherd Crew
EcoWatch Daily Newsletter
jenifoto / iStock / Getty Images
Many people consider granola bars a convenient and healthy snack and enjoy their flavor and versatility.
A common green darners (Anax junius). Judy Gallagher / Flickr
By Jason Bittel
It's that time of year again: Right now, monarch butterflies are taking wing in the mountains of northwestern Mexico and starting to flap their way across the United States.
fstop123 / iStock / Getty Images Plus
At EcoWatch, our team knows that changing personal habits and taking actions that contribute to a better planet is an ongoing journey. Earth Day, happening on April 22, is a great reminder for all of us to learn more about the environmental costs of our behaviors like food waste or fast fashion.
To offer readers some inspiration this Earth Day, our team rounded up their top picks for films to watch. So, sit back and take in one of these documentary films this Earth Day. Maybe it will spark a small change you can make in your own life.
Denali national park. Domen Jakus / Flickr / CC BY-NC 2.0
By Stephanie Gagnon
Happy National Parks Week! This year, between April 20 and 28, escape to the beautiful national parks — either in person or in your imagination — and celebrate the amazing wildlife that calls these spaces home.
Sesame, three months old, at Seal Rescue Irleand.
Screenshot / Seal Rescue Ireland Instagram
On Friday, Seal Rescue Ireland released Sesame the seal into the ocean after five months of rehabilitation at the Seal Rescue Ireland facility. Watch the release on EcoWatch's Facebook.

Beer packs of Guinness will now come in a cardboard box. Diageo

By Jordan Davidson
Guinness is joining the fight against single use plastic. The brewer has seen enough hapless turtles and marine life suffering from the scourge of plastic.
Maskot / Getty Images
People of all ages are spending more of their day looking at their phones, computers and television screens, but parents now have another reason for limiting how much screen time their children get — it could lead to behavioral problems.