This website uses cookies to ensure you get the best experience while browsing it. By clicking 'Got It' you're accepting these terms.
The Shocking Consequences of the World's Meat Addiction
Mar. 04, 2016 10:45AM EST
More than 9 billion animals are slaughtered in the U.S. every year for meat with global demand skyrocketing. Animal agriculture is putting an ever-increasing strain on world resources, particularly global water supplies, according to VICE's two-part episode, Meathooked and End of Water, which premieres March 4 at 11 p.m. on HBO.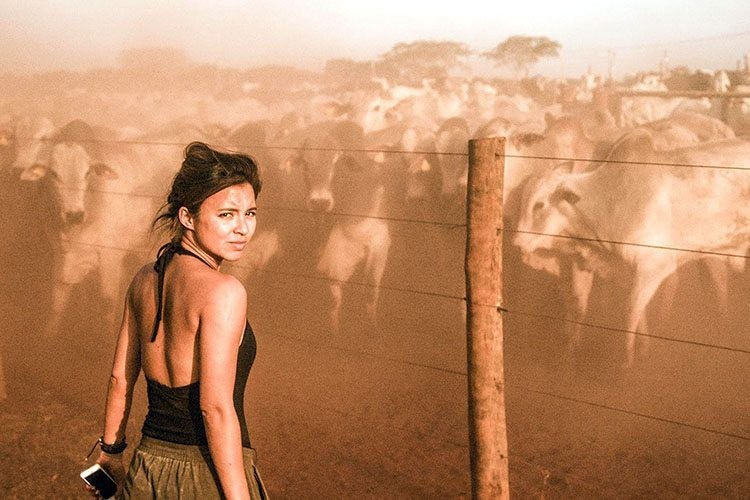 In Vice's fifth episode of season 4, Isobel Yeung traveled to feedlots, farms and slaughterhouses to learn where our meat comes from and to uncover its true costs, and Vikram Gandhi traveled to the Central Valley in California and São Paulo, Brazil to find out just how severe the global water crisis has become.
In California's Central Valley, farmers are quickly depleting the state's groundwater as the state remains mired in a drought, despite El Niño rains. São Paulo's drought has become so bad that water in at least one of the area's reservoirs is below what engineers consider zero, meaning that they have to pipe the remaining water uphill just to get it to the intake pipes.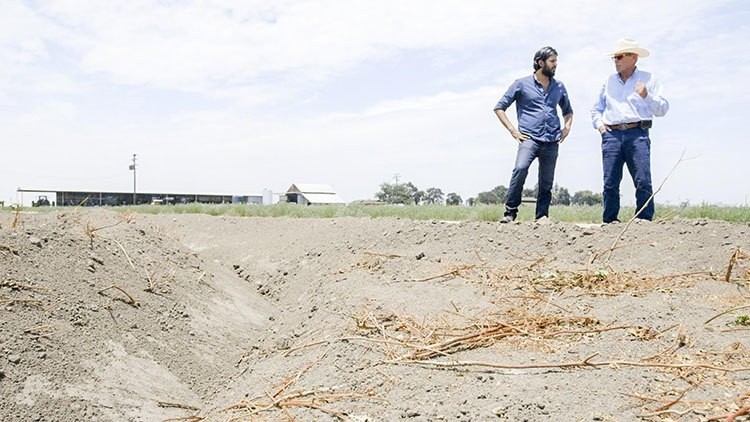 "Meat production, globally, is an environmental disaster now," Ken Cook, president of Environmental Working Group, said. "If we try and expand production to reach 9 billion people by 2050, it will be a complete and unthinkable disaster."
"Let's assume the population will reach 9 billion by 2050," Cook said. "There isn't enough land, there isn't enough water, there isn't the capacity for the Earth's atmosphere to absorb all of the CO2 and the methane that would come out of animal agriculture. The problem is that our focus is on making the meat as cheap as possible, and as they cut those corners, that's where we often have environmental catastrophes."
But there are agricultural innovators hoping to change the way we raise animals for food. Yeung met with Joel Salatin of Polyface Farms in Virginia. Salatin uses a sustainable system of raising animals called "rotational grazing."
Young also met with Dr. Mark Post, professor of physiology at Maastricht University in the Netherlands, to discuss his work on creating the first synthetic burger. He has grown meat in a lab from stem cells in just seven weeks—"much, much faster" than raising a cow for slaughter, he noted. The first trial cost $325,000, but he hopes to grow it cheaper and faster soon.
Watch a preview of the episode here:
YOU MIGHT ALSO LIKE
Nation's First Vegan-Certified Farm Is Booming in Philly
Iceland's Fin Whale Hunt Cancelled for 2016
Humpback Whale Entangled in Illegal Gillnet Saved by Sea Shepherd Crew
Teenager Alex Weber and friends collected nearly 40,000 golf balls hit into the ocean from a handful of California golf courses.
Alex Weber /
CC BY-ND
Southwest Greenland had the most consistent ice loss from 2003 to 2012. Eqalugaarsuit, Ostgronland, Greenland on Aug. 1, 2018.
Rob Oo / CC BY 2.0
Greenland is melting about four times faster than it was in 2003, a new study published Monday in the Proceedings of the National Academy of Sciences found, a discovery with frightening implications for the pace and extent of future sea level rise.
"We're going to see faster and faster sea level rise for the foreseeable future," study lead author and Ohio State University geodynamics professor Dr. Michael Bevis said in a press release. "Once you hit that tipping point, the only question is: How severe does it get?"
Finally, some good news about the otherwise terrible partial government shutdown. A federal judge ruled that the Trump administration cannot issue permits to conduct seismic testing during the government impasse.
The Justice Department sought to delay—or stay—a motion filed by a range of coastal cities, businesses and conservation organizations that are suing the Trump administration over offshore oil drilling, Reuters reported. The department argued that it did not have the resources it needed to work on the case due to the shutdown.
Most people have heard of the Amazon, South America's famed rainforest and hub of biological diversity. Less well known, though no less critical, is the Pantanal, the world's largest tropical wetland.
Like the Amazon, the Pantanal is ecologically important and imperiled. Located primarily in Brazil, it also stretches into neighboring Bolivia and Paraguay. Covering an area larger than England at more than 70,000 square miles, the massive wetland provides irreplaceable ecosystem services that include the regulation of floodwaters, nutrient renewal, river flow for navigability, groundwater recharge and carbon sequestration. The wetland also supports the economies of the four South American states it covers.
Demonstrators participate in a protest march over agricultural policy on Jan. 19 in Berlin, Germany. Carsten Koall / Getty Images Europe
By Andrea Germanos
Organizers said 35,000 people marched through the streets of the German capital on Saturday to say they're "fed up" with industrial agriculture and call for a transformation to a system that instead supports the welfare of the environment, animals and rural farmers.

The fire that erupted after a pipeline explosion in Mexico Friday. FRANCISCO VILLEDA / AFP / Getty Images
By Patrick Rogers
If you have ever considered making the switch to an environmentally friendly electric vehicle, don't drag your feet. Though EV prices are falling, and states are unveiling more and more public charging stations and plug-in-ready parking spots, the federal government is doing everything it can to slam the brakes on our progress away from gas-burning internal combustion engines. President Trump, likely pressured by his allies in the fossil fuel industry, has threatened to end the federal tax credits that have already helped put hundreds of thousands of EVs on the road—a move bound to harm not only our environment but our economy, too. After all, the manufacturing and sale of EVs, hybrids, and plug-in hybrids supported 197,000 jobs in 2017, according to the most recent U.S. Energy and Employment Report.
By Jason Bittel
Formidable predators stalk the forests between Panama and northern Argentina. They are sometimes heard but never seen. They are small but feisty and have even been documented trying to take down a tapir, which can top out at nearly 400 pounds. Chupacabras? No.
U.S. Army member helps clear debris from Tyndall Air Force Base following Hurricane Michael.
U.S. Army