This website uses cookies to ensure you get the best experience while browsing it. By clicking 'Got It' you're accepting these terms.
The Results Are In: The Number One Lie of the Year Is ...
Dec. 18, 2014 02:17PM EST
Climate
The Tampa Bay Times launched its PolitiFact feature in 2007 to fact check claims made by politicians, candidates and special interest groups. At the end of every year, they name their Lie of the Year. 2014's "exaggerations about ebola" is surely a worthy contender.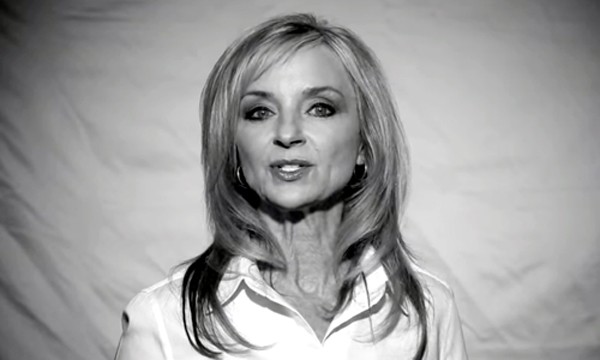 But they also let their readers vote, and their readers clearly don't care for climate deniers. Their Lie of the Year in a landslide is "global warming is a hoax." It was picked by 31.8 percent of the respondents, with the second biggest "lie"—John Boehner's claim that there has been a net loss of people with health insurance because of Obamacare—only snagging 18.8 percent. In close third place, with 17.8 percent of the vote, was a claim by Russ Girling that "The State Department says the 42,000 jobs created by the Keystone XL pipeline are 'ongoing, enduring jobs.'" Who is Russ Girling? Why, he's the CEO of TransCanada, the company that wants to build Keystone XL.
That means nearly 50 percent of PoliticFact's readers found anti-climate positions to be the most significant falsehoods in the public discourse.
The specific "global warming is a hoax" statement PolitiFact used as its hook to debunk climate deniers in general was made by Louisiana congressional candidate Lenar Whitney, who enjoys being called "the Sarah Palin of the South." Washington Post writer David Wasserman called Whitney "the most frightening candidate I've met in seven years interviewing congressional hopefuls." "It's tough to decide which party's worst nightmare she would be," he said.
One look at her five-minute campaign video on global warming will probably have you agreeing with Wasserman.
"Recently I said something very provocative," Whitney says in her video. "I said that global warming is a hoax. Naturally, liberals in the lamestream media became unglued and attacked me immediately. But as George Orwell wrote, 'In a time of universal deceit telling the truth is a revolutionary act.'"
She calls global warming "the greatest deception in the history of mankind," saying "Energy security is real, global warming is not. It is merely a strategy designed to give more power to the executive branch while increasing taxes in a progressive stream to regulate every aspect of American life."
PolitiFact didn't find a lot of "truth" in her video.
"We've lost track of how many times we've fact-checked climate change denial claims and found them to be False or Pants on Fire," it wrote. "But given that it's still being talked about, we thought it was worth reviewing the evidence again. Whitney's video offers some specific pieces of evidence that are in need of debunking."
"We talked to several climate scientists who said Whitney's claim was 'laughable,' 'deeply misguided,' 'uninformed,' 'disgusting' and 'absurd'," said PolitiFact before laying out the case for human-caused climate change that is familiar to most people without their heads in the sand. It tore apart such claims as "Any 10 year old can invalidate their thesis with one of the simplest scientific devices known to man: a thermometer. The Earth has done nothing but get colder each year since the film's [An Inconvenient Truth] release." PolitiFact points out that she is holding a medical thermometer, not a weather thermometer. She also said polar bears are being forced out of their habitats by overpopulation and that extreme storms were becoming less frequent.
PolitiFact rated her claims "Pants on Fire." Whitney was defeated in November.
YOU MIGHT ALSO LIKE
Must-See Video: Jon Stewart Tackles Climate Deniers in Congress
Five Reasons Climate Deniers Are Dead Wrong
EcoWatch Daily Newsletter
Two Sherpa descending from Everest Base Camp, Himalayas, Khumbu, Nepal. Joel Addams / Aurora Photos / Getty Images
Climate change is having a grizzly effect on Mount Everest as melting snow and glaciers reveal some of the bodies of climbers who died trying to scale the world's highest peak.
Navajo Generating Station, Arizona. Wolfgang Moroder / Wikimedia / CC BY-SA 3.0
The Navajo Nation have decided to stop pursuing the acquisition of a beleaguered coal-fired power plant in Arizona, locking in the plant to be taken offline and its associated coal mine to close later this year.
A Navajo Nation Council committee voted 11-9 last week to stop pursuing the purchase of the 2,250-megawatt Navajo Generating Station, which with the Kayenta coal mine provides more than 800 jobs to primarily Navajo and Hopi workers as well as tribal royalties.
A coalition of utilities that own the plant said in 2017 it would cease operations due to increased economic pressure, and the plant's future has proved a flash point for national and regional energy policy and raised larger questions on how Native communities will handle ties to fossil fuel industries as the economy changes.
For a deeper dive:
Arizona Republic, Indian Country Today, AP, WOKV, Farmington Daily Times
For more climate change and clean energy news, you can follow Climate Nexus on Twitter and Facebook, and sign up for daily Hot News.
Related Articles Around the Web
Sir David Attenborough opens Woodberry Wetlands on April 30, 2016 in London, United Kingdom. Danny Martindale / WireImage
An extended version of the Fuxing bullet train at the China National Railway Test Center on Oct. 15, 2018 in Beijing, China. VCG / VCG via Getty Images
By Jeff Turrentine
Is it just us?
Other countries don't seem to have a problem getting their high-speed rail systems on track. This superfast, fuel-efficient form of mass transit is wildly popular throughout Asia and the European Union. Japan's sleek Shinkansen line, the busiest high-speed rail system in the world, carries an estimated 420,000 riders every weekday. In China, the new Fuxing Hao bullet train now hurries more than 100 million passengers a year between Beijing and Shanghai at a top speed of 218 miles an hour, allowing its riders to make the trip of 775 miles — roughly the distance from New York City to Chicago — in about four and a half hours. Spain, Germany and France together have more than 4,500 miles of track dedicated to high-speed rail, over which more than 150 million passengers travel annually.
Ocean Heroes Bootcamp
By Coda Christopherson (11) and Lea Eiders (15)
Growing up in a plastic-free home, I was sheltered from the plastic waste crisis. I (Coda) went to a very progressive school that had vegan lunch items, farm animals and ran on solar power. My mom produces zero-waste events and my dad is a sailor, so we're very passionate about the ocean. When I was nine years old, we moved back to Manhattan Beach, California and I started 3rd grade in a public school. This was the first time I really understood that plastic-free living is not the norm; single-use plastics were everywhere, especially in the cafeteria. Once I recognized this problem, I knew I had to make a difference.
A major California avocado producer issued a voluntary recall of the popular fruit over concerns they could be contaminated with Listeria monocytogenes, USA Today reported.
Henry Avocado issued the recall Saturday after a routine government inspection at its California packing facility turned up positive test results for the bacteria on "environmental samples," the company said in a statement. No illnesses have been reported.
Acting Secretary David Bernhardt visited Watson Hopper Inc., a manufacturer of rigs and oil drilling equipment in Hobbs, New Mexico on Feb. 6, 2019.
Tami A. Heilemann / DOI
Oil executives gathered for a conference laughed about their "unprecedented" access to Trump administration officials, according to a recording obtained by Reveal from the Center for Investigative Reporting.
In the recording, taken at a June 2017 meeting of the Independent Petroleum Association of America (IPAA) at a Ritz-Carlton in Southern California, members expressed excitement about one official in particular: David Bernhardt, who had been nominated that April to be deputy secretary at the Department of Interior (DOI). Bernhardt would be confirmed the following month.
"We know him very well, and we have direct access to him, have conversations with him about issues ranging from federal land access to endangered species, to a lot of issues," IPAA political director Dan Naatz said in the recording.