The Price of Sand: New Documentary Exposes Dangers of Frac-Sand Mining
Apr. 04, 2013 08:27AM EST
Energy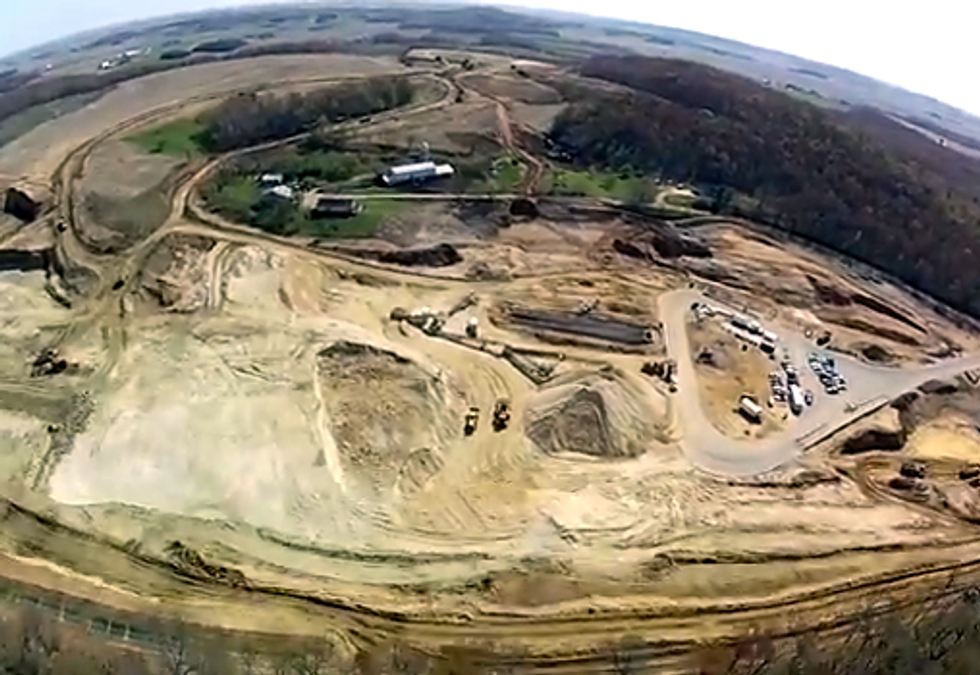 Filmmaker Jim Tittle previewed his new documentary film, The Price of Sand, at the historic Sheldon Theatre in Red Wing, Minnesota, to a full house last week. With original interviews, coverage of recent events and local music about frac-sand mining, this visually rich 57-minute film explores the controversy surrounding frac-sand mining.
Minnesota and Wisconsin are experiencing a mining boom because both states have plentiful deposits of pure silica sand, a necessary component in hydraulic fracturing or fracking. A Minnesota legislator recently compared the current demand for frac-sand to a new gold rush. This session, the Minnesota Legislature is considering a one-year moratorium on silica sand mining to allow further study of potential impacts including health risks, depressed property values, excessive noise and truck traffic, water pollution and disruption of the tourist industry.
Tittle became interested in frac-sand mining two years ago after an oil company secretly acquired land near his mother's house in Hay Creek Township, near Red Wing, MN. The company announced plans to build a 150-acre open pit industrial silica mine
As neighbors organized against the oil company, Tittle learned that mines were already operating in nearby Wisconsin. He produced a series of short YouTube videos on frac sand mining that got more than 10,000 views in the first three months. Current views exceed 55,000.
In November 2011, Tittle embarked on a more ambitious project, crowd-sourcing $6,800 in small donations to make his first feature-length documentary film, The Price of Sand. Tittle interviewed more than four dozen business owners, small town mayors, farmers and truckers. The Price of Sand tells the stories of real people and as Tittle says, explores "the real price of frac sand, not just in dollars, but in lives, communities and the future of our region."
Silica sand from Minnesota and Wisconsin is transported by rail to fracking operations in North Dakota and Texas and other major oil fields. Huge trains carrying uncovered loads of silica travel through the Twin Cities, and can be seen regularly in the St. Anthony Park rail yards.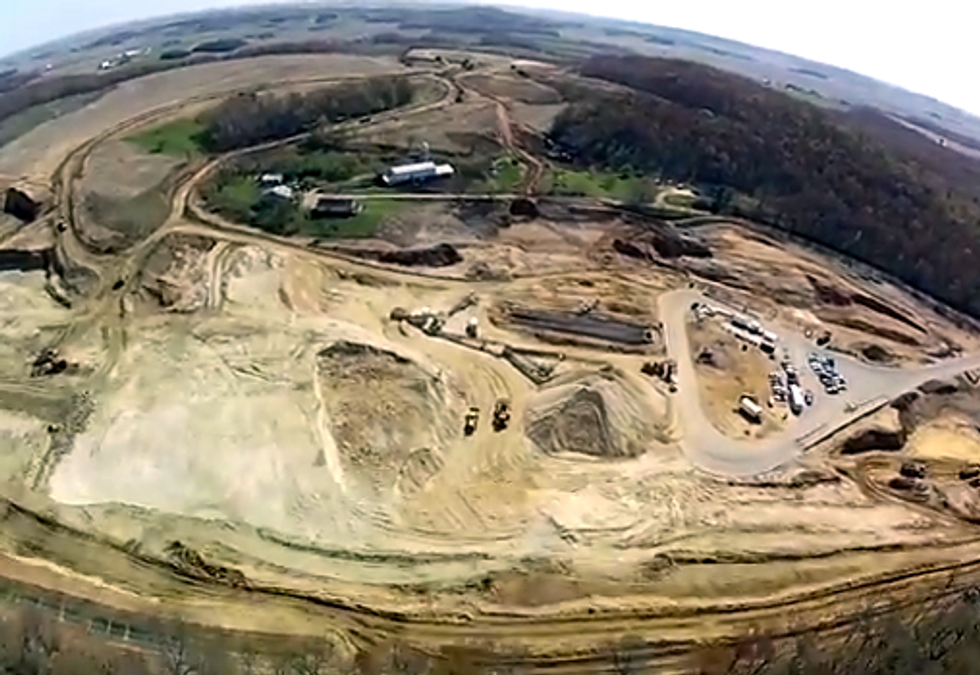 When frac-sand arrives at an oil field, it is mixed with water and chemicals, and injected into wells under high pressure. The hard, round grains of sand are wedged into cracks in the oil-bearing rock, and keep them propped open after the fracking fluid has been cleaned out. Oil and gas are then extracted.
To show what huge open pit frac-sand mines look like, Tittle had to be resourceful. Since many mines aren't visible from public property, he built a custom mount for a sports action camera and attached it to small airplane. This low-altitude video footage presents a striking view of what may be in store for Minnesota.
The Price of Sand also includes Tittle's original footage of airborne silica dust and microscopic sand particles. A University of Wisconsin Eau Claire professor explains how the dust affects humans,and why it is toxic. A Wisconsin farmer tells about the asthma she developed after a frac-sand mine opened near her home.
Tittle realized that many of the small towns affected by the frac-sand boom have vibrant art communities. To encourage artists to express their opinions and find unique music for his film, Tittle sponsored a "Best Frac Sand Song" contest on his film's Facebook page. Music from the contest is featured in the film's soundtrack.
DVDs are available for purchase on the film's website.
Visit EcoWatch's FRACKING page for more related news on this topic.
——–
Sign this petition today, telling President Obama to enact an immediate fracking moratorium:

EcoWatch Daily Newsletter