The Power to Solve Climate Change
Sep. 29, 2014 01:18PM EST
Climate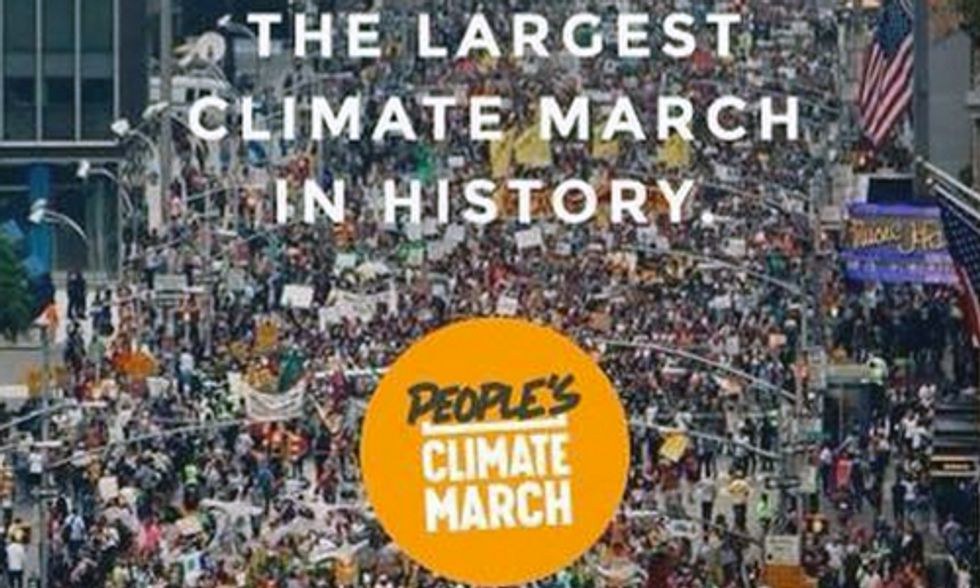 What's it going to take to turn the corner to a safe and stable climate? People power and market power. That was my main takeaway from a whirlwind week in New York City.
That pairing may seem odd, since some have fallen into the habit of dividing the climate community into "outsiders," grassroots activists who demand action, and "insiders," policy advocates who seek to correct market failures (such as the absence of a price on carbon) in order to harness the power of the marketplace to drive change. But many climate change advocates, myself included, were busy doing both last week—and both are absolutely essential to the climate solutions we need.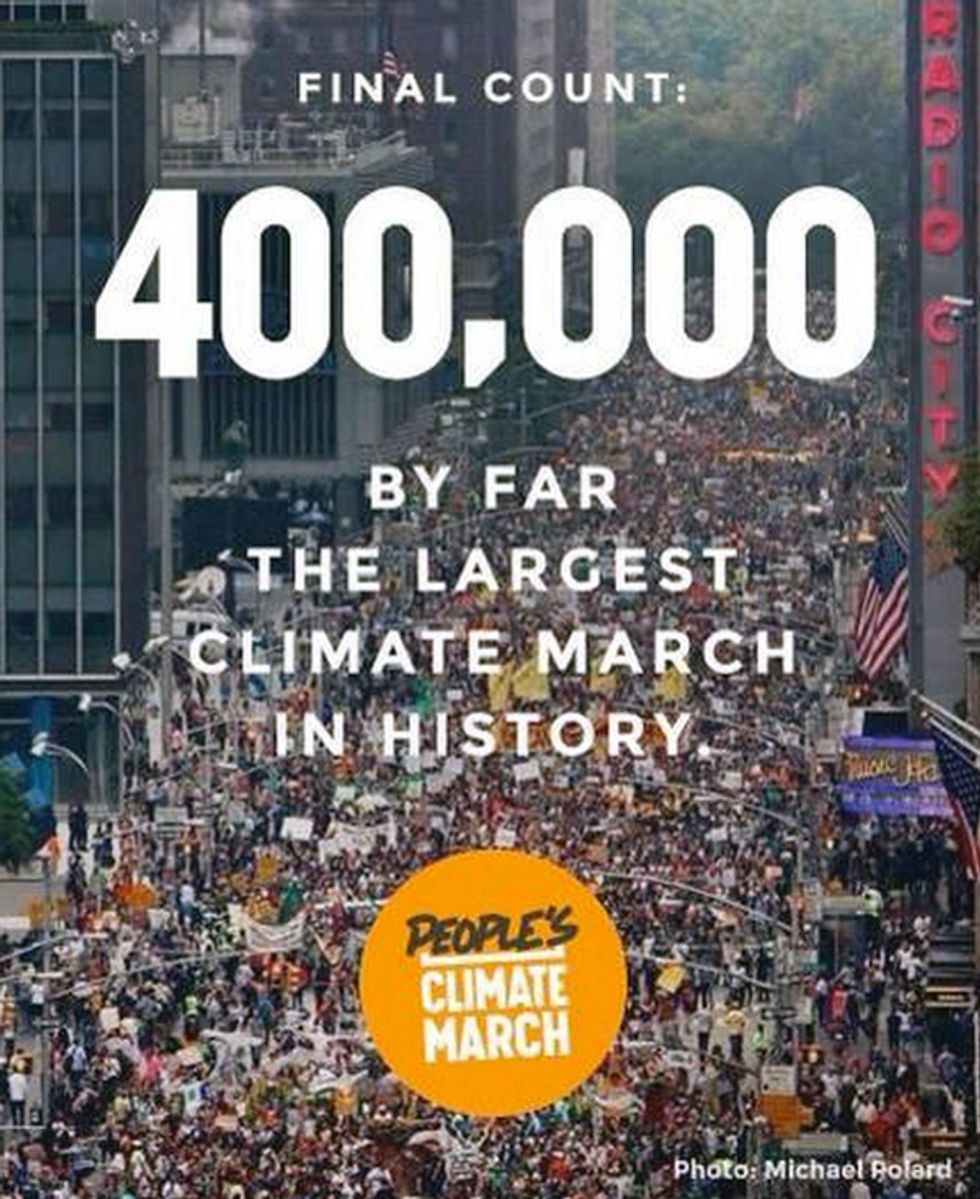 I began the week at the People's Climate March, one of an estimated 400,000 Americans who took to the streets of New York City to make an urgent call for climate action. It was thrilling to see so many people—including Environmental Defense Fund (EDF) members and staff from around the country—gather for a demonstration that was both peaceful and passionate. Tuesday morning my EDF colleagues and I hosted a meeting of officials and experts from China and the U.S., and later that day I spoke at the United Nations about the urgent climate threat posed by unchecked methane pollution, then shared ideas for restructuring global energy incentives with international leaders.
It was fitting that all of this began with a protest march, since motivating the public to demand action is absolutely necessary if we are going to prevail against the opponents of climate action. It was, by all accounts, the largest rally in the history of the climate change movement—even before you include the 2,600 smaller gatherings taking place in 166 countries around the world.
From my place in the midst of the crowd, I could see marchers of every age and ethnicity, Americans of different regions and ideologies, all brought together by a common commitment to a better future. My favorite sign read, "Protect What You Love," a perfect description of our mission. For my friends from Mom's Clean Air Force, who were out in force with their kids in strollers and backpacks, it was an even more poignant goal: protect who you love.
The march represented the push the world needs to get serious about climate action. The hundreds of thousands in the street are an emerging political force. I am confident they will keep up their activism at home.
But a strong outside game needs to be complemented by a strong inside game. To translate people power into action, we need to develop policies and practices that will sharply reduce the greenhouse gas pollutants we're pumping into our atmosphere. To that end, on Tuesday following the march, I joined with industry and government leaders to push for a reduction in methane pollution. Methane is an extremely potent short-term climate pollutant, more than 80 times more powerful than carbon dioxide in the first twenty years after release. It's driving one quarter of the warming we're experiencing now, and America's largest industrial source of it—oil and gas development—is largely unregulated when it comes to methane.
EDF, along with six oil and gas companies and governments including the U.S., UK, Norway, and France, launched a partnership on methane emissions from oil and gas production—under which companies commit to surveying their operations, reducing uncontrolled emissions and reporting publicly on their progress. It's not a replacement for strong regulation, but an important compliment to it. An effective climate policy must solve for carbon dioxide and methane, not one or the other.
Moving the world away from carbon-based energy requires fundamentally changing the economic incentives in our system, and that was the topic of another forum I attended. This is where "market power" comes in—or rather, correcting the market failure that's allowing pollution to fill our skies.
The World Bank and UN brought together leaders from around the globe to talk about putting a "price on carbon." That's economic shorthand for seeing to it that the price of fossil fuels include the damage they do to our climate, instead of leaving those costs to society. A price and limit in carbon pollution is the single most important step we can take to address climate change. It will level the playing field for clean energy and give an incentive to investors, inventors and entrepreneurs to find low carbon alternatives. It was exciting to see so many governments and businesses from around the world gathering to talk about this challenge.
Also on Tuesday, we at EDF hosted government officials, corporate leaders and policy experts from China to discuss climate strategies with environmental leaders and state-level policy officials from the U.S. China and the U.S. are the world's two largest emitters of greenhouse gases. There is an enormous opportunity here, and I hope our work will help President Obama and Chinese President Xi Jinping take strong steps on climate change at their Nov. 12 summit.
EDF was also proud to have a hand in two other important initiatives: a New York Declaration on Forests that brought together businesses, governments, indigenous peoples, and environmental groups to present a shared vision for action to reduce tropical deforestation, which accounts for about 15 percent of the world's carbon emissions; and a Global Alliance on Climate-Smart Agriculture, a broad coalition to promote agricultural practices that deliver the triple win of increased food security, increased resilience to climate change, and reduced greenhouse gas emissions
For all the progress we made in these meetings, it is the march that will stay with me. From the window of my office, I can see the broad avenues of New York City, pulsing with the commerce of the global economy. But looking out now, all I can think of are the hundreds of thousands of committed Americans, filling the streets in a unified call for the world to act before it is too late. It was the day, perhaps, that a cause became a movement.
Fred Krupp is president of Environmental Defense Fund.
YOU MIGHT ALSO LIKE
McKibben to Obama: Fracking May Be Worse Than Burning Coal
Kumi Naidoo: The Global Climate Uprising
EcoWatch Daily Newsletter
Recent Stories from EcoWatch