This website uses cookies to ensure you get the best experience while browsing it. By clicking 'Got It' you're accepting these terms.
The People's Climate March: A Time Where 'We' Can Make a Difference
Sep. 17, 2014 12:06PM EST
Climate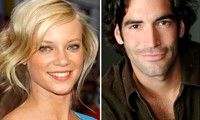 Protecting the planet from the worst consequences of climate change is not an "I" issue, it's a "We" issue, and notice we are using a capital "W."  That's why it's important for as many people as possible to take part in the People's Climate March in New York, the various other marches around the world, and the social media actions associated with them over the next week. The People's Climate March on the 21st in New York is a chance for hundreds of thousands of people of all walks of life—from the business community to hundreds of youth groups, and everyone in between—to show that "We," as citizens of this planet, want a future that isn't limited by the inaction we are seeing on climate change now.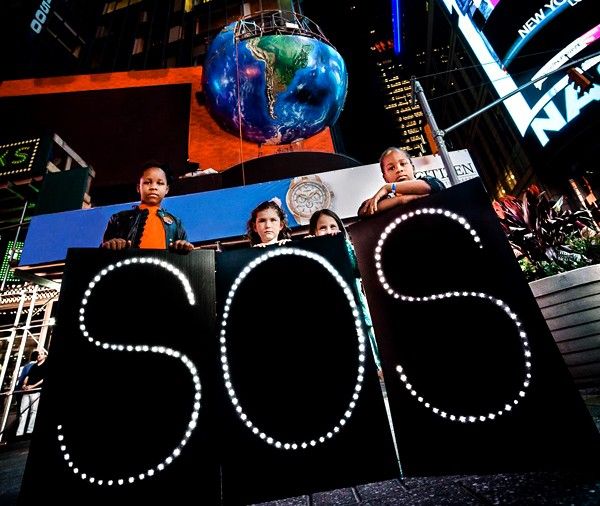 Climate change is something we can all individually chose to ignore, but if we do so the consequences will be unavoidable no matter where you live. Our home state of California is already seeing the consequences of climate change firsthand. The record drought that continues to ravage California doesn't care if you are rich and poor or what your religion or race is. The drought is touching us all. It requires us all to limit our water use, pay higher food prices and rethink the places we have decided to call home.
The impacts of climate change aren't just here in California, no part of the world is immune from the inaction we are now seeing on climate change. The DARA report on Climate Impacts projects huge consequences for the world as it continues to warm, especially Africa and Asia. These consequences come in the form of rising seas, increasing extreme weather events, crop destruction, shocks to food supplies and yes, drought. Climate change is real, it is serious, we are causing it, but we can also slow it down.
So let's collectively start to take some action that goes beyond everyday actions. Of course, buying local, using renewable energy, recycling and riding your bike to work are all great ways to individually make a difference, but the truth is much more is needed to stop the worst consequences of climate change. We need action from policymakers and world leaders to complete the puzzle and that's where "We" come in. People need to get visual and vocal to show our leaders here in the U.S. and around the world that we want action on climate change.
The People's Climate March is a perfect opportunity to do that. It comes just days before more than 100 presidents, prime ministers and other heads of state meet in New York to begin discussing solutions to the climate challenge. The People's Climate March in New York and the other marches taking place in London, Paris, Berlin, Melbourne and Bogotá can serve as a launching point for real policies to be implemented to limit carbon emissions, encourage large scale renewable energy projects and fund ways to fight off the consequences of climate change. If we collectively support these efforts, through marches and other actions in the coming years, we will reap the benefits of a world that isn't raved by the worst climate change could bring. So let's collectively all get active!
YOU ALSO MIGHT LIKE
'This Changes Everything' Including the Anti-Fracking Movement
McKibben to Obama: Fracking May Be Worse Than Burning Coal
People's Climate March = Tipping Point in Fight to Halt Climate Crisis
EcoWatch Daily Newsletter
A. Battenburg / Technical University of Munich
By Sarah Kennedy
Algae in a pond may look flimsy. But scientists are using algae to develop industrial-strength material that's as hard as steel but only a fraction of the weight.
Variety of fermented food korean traditional kimchi cabbage and radish salad. white and red sauerkraut in ceramic plates over grey spotted background. Natasha Breen / REDA&CO / Universal Images Group / Getty Image
Even if you've never taken probiotics, you've probably heard of them.
These supplements provide numerous benefits because they contain live microorganisms, such as bacteria or yeast, which support the healthy bacteria in your gut (1, 2, 3, 4).
Pexels
Singapore will become the first country in the world to place a ban on advertisements for carbonated drinks and juices with high sugar contents, its health ministry announced last week. The law is intended to curb sugar consumption since the country has some of the world's highest diabetes rates per capita, as Reuters reported.
A typical adult takes around 20,000 breaths per day. If you live in a megacity like Beijing, with many of those lungfuls you're likely to inhale a noxious mixture of chemicals and pollutants.
Fred Stone holds his brown swiss cow Lida Rose at his Arundel dairy farm on March 18 after a press conference where he spoke about PFAS chemical contamination in his fields. Gregory Rec / Portland Portland Press Herald via Getty Images
By Susan Cosier
First there was Fred Stone, the third-generation dairy farmer in Maine who discovered that the milk from his cows contained harmful chemicals. Then came Art Schaap, a second-generation dairy farmer in New Mexico, who had to dump 15,000 gallons of contaminated milk a day.
Protesters attend the 32nd annual Fur-Free Friday demonstration on Nov. 23, 2018 in Beverly Hills, California. Ella DeGea / Getty Images
California Governor Gavin Newsom signed into law a bill that that bans the sale and manufacture of fur products in the state. The fur ban, which he signed into law on Saturday, prohibits Californians from selling or making clothing, shoes or handbags with fur starting in 2023, according to the AP.
By Simon Evans
During the three months of July, August and September, renewables generated an estimated total of 29.5 terawatt hours (TWh), compared with just 29.1TWh from fossil fuels, the analysis shows.
A demonstrator waves an Ecuadorian flag during protests against the end of subsidies to gasoline and diesel on Oct. 9 in Quito, Ecuador. Jorge Ivan Castaneira Jaramillo / Getty Images