This website uses cookies to ensure you get the best experience while browsing it. By clicking 'Got It' you're accepting these terms.


The best of EcoWatch, right in your inbox. Sign up for our email newsletter!
The Nature Conservancy and Leonardo DiCaprio Foundation Unite to Create Second Largest Marine Protected Area in West Indian Ocean
Mar. 15, 2016 08:02AM EST
Climate
The Nature Conservancy, a leading not-for-profit organization dedicated to conserving the Earth's lands and waters, has announced the finalization in Seychelles of the first ever debt swap aimed at ocean conservation and climate mitigation programs. The deal increases protection for the country's waters from less than 1 percent to more than 30 percent and supports the creation of the second largest Marine Protected Area in the West Indian Ocean.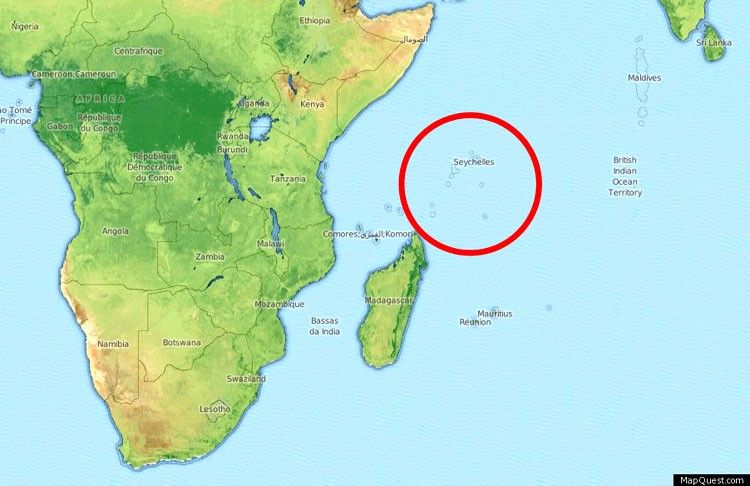 "The Seychelles government has committed to protect more than 400,000 square kilometers of ocean through marine resource management over the next five years," Matt Brown, The Nature Conservancy's Africa conservation director, said. "This deal is a significant milestone towards that goal and is a model for ocean conservation commitments worldwide."
This deal was made possible through a partnership with the Seychelles Ministry of Finance, support of debt-holding nations including France, and grants from private organizations led by the Leonardo DiCaprio Foundation.
The Nature Conservancy provided a low interest loan of $21.4 million and helped secure an additional $5 million in private grants from the Leonardo DiCaprio Foundation with additional support from the Waitt Foundation, Oak Foundation, China Global Conservation Fund, Jeremy and Hannelore Grantham and the Turnbull Burnstein Family Charitable Fund and others.
"I'm proud my foundation is partnering with Seychelles and The Nature Conservancy on this innovative project that will protect this vital ocean habitat and fragile marine life," Leonardo DiCaprio, chairman of the Leonardo DiCaprio Foundation, said. "We champion projects like this one across the globe that use cutting edge methods in conservation and environmental protection. This deal will enhance food security for the local people of Seychelles, help mitigate the effects of climate change on their low lying island home, and protect the surrounding rich ocean ecosystems for future generations."
Under the leadership of Seychelles President James Michel, the country joins a growing group of countries which have made unprecedented commitments to ocean conservation. Over the past two years, the governments of Palau, New Zealand, Chile, Kiribati, the United Kingdom and the U.S. collectively protected several million square kilometers of the world's oceans.
"Our future is only as healthy as the ocean that surrounds us. All nations of the world—whether large or small—must take responsibility to better manage our oceans," Michel said. "Through this debt swap we are mobilizing additional resources to both protect the most sensitive and vulnerable marine resources while also embracing the full potential of our blue economy."
The transaction restructures approximately $25 million of Seychelles debt, reducing the country's financial burdens and strengthening the integrity of its conservation programs. Under the terms of the deal, debt payments will be redirected to a new independent, locally-led organization called the Seychelles Conservation and Climate Adaptation Trust, which will oversee the marine conservation and climate adaptation efforts.
The Seychelles is an archipelago of 115 islands in the Western Indian Ocean that is vulnerable to sea level rise, as well as changing temperatures and ocean acidification. Seychelles is 99 percent ocean, and its "blue economy" is built on a productive tuna fishery and ocean-based tourism.
YOU MIGHT ALSO LIKE
Atlantic Salmon Is All But Extinct as a Genetically Eroded Version of Farmed Salmon Has Taken Over
10 Stunning Images Show Human's Huge Impact on the Earth
Ocean 'Artivist' Creates Breathtaking Coral Reef Sculptures
February Smashes Earth's All-Time Global Heat Record by a Jaw-Dropping Margin
EcoWatch Daily Newsletter
Climate change activists gather in front of the stage at the Extinction Rebellion group's environmental protest camp at Marble Arch in London on April 22, on the eighth day of the group's protest calling for political change to combat climate change. TOLGA AKMEN / AFP / Getty Images
Pexels
By Alina Petre, MS, RD (CA)
Veganism refers to a way of living that attempts to minimize animal exploitation and cruelty. For this reason, vegans aim to exclude all foods containing meat, poultry, fish, eggs, dairy and honey from their diet (1).
American farmers use chlorpyrifos, a pesticide tied to brain and nervous system issues, on crops such as apples, broccoli, corn and strawberries. Stephanie Chapman / Flickr / CC BY 2.0
By Jessica Corbett
In a ruling welcomed by public health advocates, a federal court on Friday ordered the Trump administration to stop stalling a potential ban on a pesticide linked to brain damage in children, giving regulators until mid-July to make a final decision.
fstop123 / iStock / Getty Images Plus
At EcoWatch, our team knows that changing personal habits and taking actions that contribute to a better planet is an ongoing journey. Earth Day, happening on April 22, is a great reminder for all of us to learn more about the environmental costs of our behaviors like food waste or fast fashion.
To offer readers some inspiration this Earth Day, our team rounded up their top picks for films to watch. So, sit back and take in one of these documentary films this Earth Day. Maybe it will spark a small change you can make in your own life.
NASA
By Shuchi Talati
Solar geoengineering describes a set of approaches that would reflect sunlight to cool the planet. The most prevalent of these approaches entails mimicking volcanic eruptions by releasing aerosols (tiny particles) into the upper atmosphere to reduce global temperatures — a method that comes with immense uncertainty and risk. We don't yet know how it will affect regional weather patterns, and in turn its geopolitical consequences. One way we can attempt to understand potential outcomes is through models.
Maria Gunnoe Flight, courtesy of southwings.org
By Julia Conley
Green groups on Saturday celebrated the latest federal ruling aimed at preventing President Donald Trump from rolling back environmental regulations that were put in place by his predecessor.
NASA scientists flew over the Kuskokwim river in southwest Alaska in 2017 to investigate how water levels in the Arctic landscape change as permafrost thaws. Peter Griffith, NASA
Youtube screenshot
A woman has been caught on camera dumping a bag of puppies near a dumpster in Coachella, California, CNN reported Sunday.