This website uses cookies to ensure you get the best experience while browsing it. By clicking 'Got It' you're accepting these terms.
The Nature Conservancy and Leonardo DiCaprio Foundation Unite to Create Second Largest Marine Protected Area in West Indian Ocean
Mar. 15, 2016 08:02AM EST
Climate
The Nature Conservancy, a leading not-for-profit organization dedicated to conserving the Earth's lands and waters, has announced the finalization in Seychelles of the first ever debt swap aimed at ocean conservation and climate mitigation programs. The deal increases protection for the country's waters from less than 1 percent to more than 30 percent and supports the creation of the second largest Marine Protected Area in the West Indian Ocean.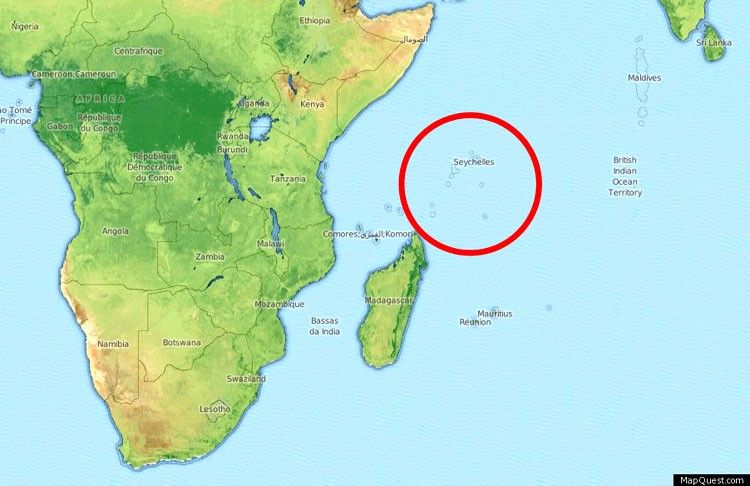 "The Seychelles government has committed to protect more than 400,000 square kilometers of ocean through marine resource management over the next five years," Matt Brown, The Nature Conservancy's Africa conservation director, said. "This deal is a significant milestone towards that goal and is a model for ocean conservation commitments worldwide."
This deal was made possible through a partnership with the Seychelles Ministry of Finance, support of debt-holding nations including France, and grants from private organizations led by the Leonardo DiCaprio Foundation.
The Nature Conservancy provided a low interest loan of $21.4 million and helped secure an additional $5 million in private grants from the Leonardo DiCaprio Foundation with additional support from the Waitt Foundation, Oak Foundation, China Global Conservation Fund, Jeremy and Hannelore Grantham and the Turnbull Burnstein Family Charitable Fund and others.
"I'm proud my foundation is partnering with Seychelles and The Nature Conservancy on this innovative project that will protect this vital ocean habitat and fragile marine life," Leonardo DiCaprio, chairman of the Leonardo DiCaprio Foundation, said. "We champion projects like this one across the globe that use cutting edge methods in conservation and environmental protection. This deal will enhance food security for the local people of Seychelles, help mitigate the effects of climate change on their low lying island home, and protect the surrounding rich ocean ecosystems for future generations."
Under the leadership of Seychelles President James Michel, the country joins a growing group of countries which have made unprecedented commitments to ocean conservation. Over the past two years, the governments of Palau, New Zealand, Chile, Kiribati, the United Kingdom and the U.S. collectively protected several million square kilometers of the world's oceans.
"Our future is only as healthy as the ocean that surrounds us. All nations of the world—whether large or small—must take responsibility to better manage our oceans," Michel said. "Through this debt swap we are mobilizing additional resources to both protect the most sensitive and vulnerable marine resources while also embracing the full potential of our blue economy."
The transaction restructures approximately $25 million of Seychelles debt, reducing the country's financial burdens and strengthening the integrity of its conservation programs. Under the terms of the deal, debt payments will be redirected to a new independent, locally-led organization called the Seychelles Conservation and Climate Adaptation Trust, which will oversee the marine conservation and climate adaptation efforts.
The Seychelles is an archipelago of 115 islands in the Western Indian Ocean that is vulnerable to sea level rise, as well as changing temperatures and ocean acidification. Seychelles is 99 percent ocean, and its "blue economy" is built on a productive tuna fishery and ocean-based tourism.
YOU MIGHT ALSO LIKE
Atlantic Salmon Is All But Extinct as a Genetically Eroded Version of Farmed Salmon Has Taken Over
10 Stunning Images Show Human's Huge Impact on the Earth
Ocean 'Artivist' Creates Breathtaking Coral Reef Sculptures
February Smashes Earth's All-Time Global Heat Record by a Jaw-Dropping Margin
EcoWatch Daily Newsletter
Ice-rich permafrost has been exposed due to coastal erosion, National Petroleum Reserve, Alaska. Brandt Meixell / USGS
By Jake Johnson
An alarming study released Tuesday found that melting Arctic permafrost could add nearly $70 trillion to the global cost of climate change unless immediate action is taken to slash carbon emissions.
According to the new research, published in the journal Nature Communications, melting permafrost caused by accelerating Arctic warming would add close to $70 trillion to the overall economic impact of climate change if the planet warms by 3°C by 2100.
Jeff Reed / NYC Council
The New York City Council on Thursday overwhelmingly passed one of the most ambitious and innovative legislative packages ever considered by any major city to combat the existential threat of climate change.

Ghazipur is a neighborhood in East Delhi. It has been one of the largest dumping site for Delhi. India is one of many countries where global warming has dragged down economic growth. Frédéric Soltan / Corbis / Getty Images
Global inequality is worse today because of climate change, finds a new study published Monday by Stanford University professors Noah Diffenbaugh and Marshall Burke in the Proceedings of the National Academy of Sciences.
A child playing with a ball from planet earth during Extinction Rebellion rally on April 18 in London, England. Brais G. Rouco / Barcroft Media / Getty Images
Earth Day 2019 just passed, but planning has already begun for Earth Day 2020, and it's going to be a big deal.
Geneva Vanderzeil, A Pair & A Spare / Flickr / CC BY 2.0
Is your closet filled with clothes you don't wear (and probably don't like anymore)? Are you buying cheap and trendy clothing you only wear once or twice? What's up with all the excess? Shifting to a more Earth-conscious wardrobe can help simplify your life, as well as curb fast fashion's toll on people and the planet.
Christine Zenino / Wikimedia Commons / CC BY 2.0

The 18th century St. Catherine of Alexandria church is seen after its bell tower was destroyed following a 6.3 magnitude earthquake that struck the town of Porac, pampanga province on April 23. TED ALJIBE / AFP / Getty Images
At least 16 people have died, 81 are injured and 14 are still missing after an earthquake struck Luzon island in the Philippines Monday, according to the latest figures from the National Disaster Risk Reduction and Management Council, as the Philippine Star tweeted Tuesday.
Climate change activists gather in front of the stage at the Extinction Rebellion group's environmental protest camp at Marble Arch in London on April 22, on the eighth day of the group's protest calling for political change to combat climate change. TOLGA AKMEN / AFP / Getty Images