This website uses cookies to ensure you get the best experience while browsing it. By clicking 'Got It' you're accepting these terms.
The Nature Conservancy and Leonardo DiCaprio Foundation Unite to Create Second Largest Marine Protected Area in West Indian Ocean
Mar. 15, 2016 08:02AM EST
Climate
The Nature Conservancy, a leading not-for-profit organization dedicated to conserving the Earth's lands and waters, has announced the finalization in Seychelles of the first ever debt swap aimed at ocean conservation and climate mitigation programs. The deal increases protection for the country's waters from less than 1 percent to more than 30 percent and supports the creation of the second largest Marine Protected Area in the West Indian Ocean.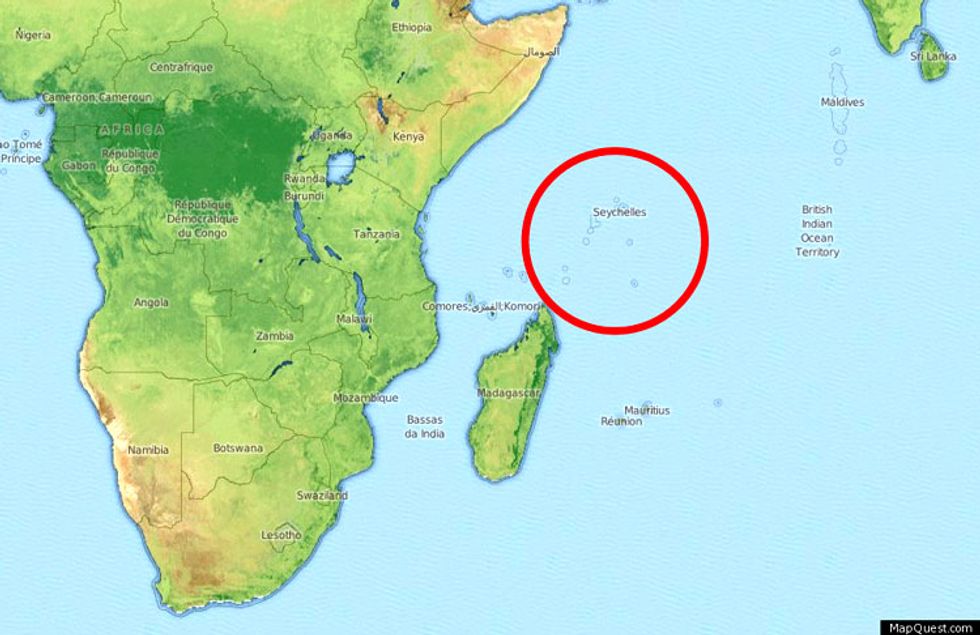 "The Seychelles government has committed to protect more than 400,000 square kilometers of ocean through marine resource management over the next five years," Matt Brown, The Nature Conservancy's Africa conservation director, said. "This deal is a significant milestone towards that goal and is a model for ocean conservation commitments worldwide."
This deal was made possible through a partnership with the Seychelles Ministry of Finance, support of debt-holding nations including France, and grants from private organizations led by the Leonardo DiCaprio Foundation.
The Nature Conservancy provided a low interest loan of $21.4 million and helped secure an additional $5 million in private grants from the Leonardo DiCaprio Foundation with additional support from the Waitt Foundation, Oak Foundation, China Global Conservation Fund, Jeremy and Hannelore Grantham and the Turnbull Burnstein Family Charitable Fund and others.
"I'm proud my foundation is partnering with Seychelles and The Nature Conservancy on this innovative project that will protect this vital ocean habitat and fragile marine life," Leonardo DiCaprio, chairman of the Leonardo DiCaprio Foundation, said. "We champion projects like this one across the globe that use cutting edge methods in conservation and environmental protection. This deal will enhance food security for the local people of Seychelles, help mitigate the effects of climate change on their low lying island home, and protect the surrounding rich ocean ecosystems for future generations."
Under the leadership of Seychelles President James Michel, the country joins a growing group of countries which have made unprecedented commitments to ocean conservation. Over the past two years, the governments of Palau, New Zealand, Chile, Kiribati, the United Kingdom and the U.S. collectively protected several million square kilometers of the world's oceans.
"Our future is only as healthy as the ocean that surrounds us. All nations of the world—whether large or small—must take responsibility to better manage our oceans," Michel said. "Through this debt swap we are mobilizing additional resources to both protect the most sensitive and vulnerable marine resources while also embracing the full potential of our blue economy."
The transaction restructures approximately $25 million of Seychelles debt, reducing the country's financial burdens and strengthening the integrity of its conservation programs. Under the terms of the deal, debt payments will be redirected to a new independent, locally-led organization called the Seychelles Conservation and Climate Adaptation Trust, which will oversee the marine conservation and climate adaptation efforts.
The Seychelles is an archipelago of 115 islands in the Western Indian Ocean that is vulnerable to sea level rise, as well as changing temperatures and ocean acidification. Seychelles is 99 percent ocean, and its "blue economy" is built on a productive tuna fishery and ocean-based tourism.
YOU MIGHT ALSO LIKE
Atlantic Salmon Is All But Extinct as a Genetically Eroded Version of Farmed Salmon Has Taken Over
10 Stunning Images Show Human's Huge Impact on the Earth
Ocean 'Artivist' Creates Breathtaking Coral Reef Sculptures
February Smashes Earth's All-Time Global Heat Record by a Jaw-Dropping Margin
EcoWatch Daily Newsletter
A harbour seal on an ice floe in Glacier Bay, Alaska. A new study shows that the climate crisis has warmed waters, changing ecosystems and crippling sea ice growth. Janette Hill / robertharding / Getty Images Plus
Doctors report that only 1 in 4 children are getting the recommended 60 minutes of physical activity per day. Ronnie Kaufman / DigitalVision / Getty Images
By Dan Gray
Pediatricians are being urged to start writing "exercise prescriptions" for the children they see in their office.
A First Nations protester walks in front of a train blockade in Tyendinaga, near Belleville, Ontario, Canada on Feb. 21, 2020. LARS HAGBERG / AFP via Getty Images
An indigenous rail blockade that snarled train travel in Canada for more than two weeks came to an end Monday when police moved in to clear protesters acting in solidarity with another indigenous community in British Columbia (B.C.), which is fighting to keep a natural gas pipeline off its land.
A rainbow snake, a rare reptile spotted in a Florida county for the first time in more than 50 years, seen here on July 5, 2013.
Kevin Enge / FWC Fish and Wildlife Research Institute / Flickr
A Florida hiker recently stumbled across a slithering surprise — a rare snake that hadn't been spotted in the area for more than 50 years.
We need our government to do everything it can to stop PFAS contamination and exposure from wreaking havoc in communities across the country. LuAnn Hun /
Unsplash
By Genna Reed
The EPA announced last week that it is issuing a preliminary regulatory determination for public comment to set an enforceable drinking water standard to two of the most common and well-studied PFAS, PFOA and PFOS.
This decision is based on three criteria:
PFOA and PFOS have an adverse effect on public health
PFOA and PFOS occur in drinking water often enough and at levels of public health concern;
regulation of PFOA and PFOS is a meaningful opportunity for reducing the health risk to those served by public water systems.