This website uses cookies to ensure you get the best experience while browsing it. By clicking 'Got It' you're accepting these terms.
The Impacts of Sea Level Rise on Indigenous Communities in Panama
Sep. 16, 2014 01:06PM EST
Climate
Indigenous communities in Panama are living the reality of melting glaciers and sea level rise. They certainly don't need to read the recent study by researchers at the University of California Irvine and NASA that includes 40 years of observations finding that six massive glaciers in the Amundsen Sea sector "have passed the point of no return," to understand the impacts melting glaciers have on low-lying islands.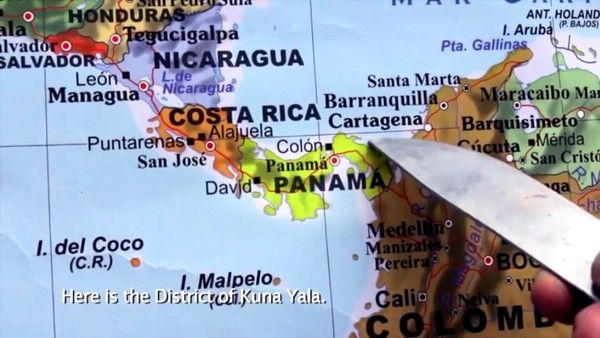 Filmmaker Patric Riggs portrays two indigenous communities that are grappling with tradition and modernization in response to rising sea levels in his Action4Climate video Desplazada. The nearly 10-minute film with English subtitles provides first-hand accounts of climate change impacts on their culture as these Panama communities literally watch the seas wipe away their home.
Unfortunately, the NASA study doesn't show relief coming anytime soon. It says, "The collapse of this sector of West Antarctica appears to be unstoppable. The fact that the retreat is happening simultaneously over a large sector suggests it was triggered by a common cause, such as an increase in the amount of ocean heat beneath the floating parts of the glaciers. At this point, the end appears to be inevitable."
The Action4Climate video competition received more than 230 entries from 70 countries from students inspired to share their climate change stories. To watch other Action4Climate videos, click here.
YOU MIGHT ALSO LIKE
The World, 'It Turned Out Right'
'Vanishing World' Explores the Realities of Climate Refugees
Pope Francis and Top Football Stars Kick-off 'Match For Peace'
EcoWatch Daily Newsletter
By Anita Desikan
The Trump administration is routinely undermining your ability — and mine, and everyone else's in this country — to exercise our democratic rights to provide input on the administration's proposed actions through the public comment process. Public comments are just what they sound like: an opportunity for anyone in the public, both individuals and organizations, to submit a comment on a proposed rule that federal agencies are required by law to read and take into account. Public comments can raise the profile of an issue, can help amplify the voices of affected communities, and can show policymakers whether a proposal has broad support or is wildly unpopular.
Alena Gamm / EyeEm / Getty Images
Picture this: a world where chocolate is as rare as gold. No more five-dollar bags of candy on Halloween. No more boxes of truffles on Valentine's day. No more roasting s'mores by the campfire. No more hot chocolate on a cold winter's day.
Who wants to live in a world like that?
Fabian Krause / EyeEm / Getty Images
Water protectors of all persuasions gathered in talking circles at Borderland Ranch in Pe'Sla, the heart of the sacred Black Hills, during the first Sovereign Sisters Gathering. At the center are Cheryl Angel in red and white and on her left, Lyla June. Tracy Barnett
By Tracy L. Barnett
Sources reviewed this article for accuracy.
For Sicangu Lakota water protector Cheryl Angel, Standing Rock helped her define what she stands against: an economy rooted in extraction of resources and exploitation of people and planet. It wasn't until she'd had some distance that the vision of what she stands for came into focus.
Hedges, 2019 © Hugh Hayden. All photos courtesy of Lisson Gallery
By Patrick Rogers
"I'm really into trees," said the sculptor Hugh Hayden. "I'm drawn to plants."
BruceBlock / iStock / Getty Images
Thanks to their high concentration of powerful plant compounds, foods with a natural purple hue offer a wide array of health benefits.