This website uses cookies to ensure you get the best experience while browsing it. By clicking 'Got It' you're accepting these terms.
The Impacts of Sea Level Rise on Indigenous Communities in Panama
Sep. 16, 2014 01:06PM EST
Climate
Indigenous communities in Panama are living the reality of melting glaciers and sea level rise. They certainly don't need to read the recent study by researchers at the University of California Irvine and NASA that includes 40 years of observations finding that six massive glaciers in the Amundsen Sea sector "have passed the point of no return," to understand the impacts melting glaciers have on low-lying islands.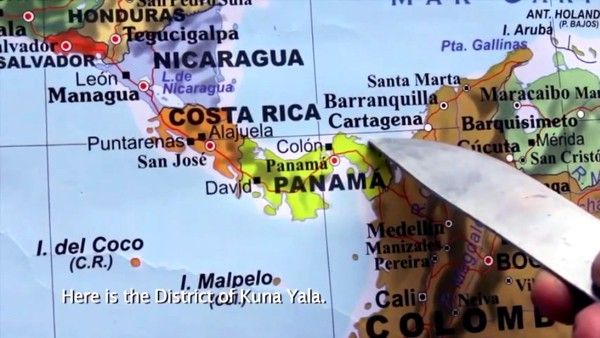 Filmmaker Patric Riggs portrays two indigenous communities that are grappling with tradition and modernization in response to rising sea levels in his Action4Climate video Desplazada. The nearly 10-minute film with English subtitles provides first-hand accounts of climate change impacts on their culture as these Panama communities literally watch the seas wipe away their home.
Unfortunately, the NASA study doesn't show relief coming anytime soon. It says, "The collapse of this sector of West Antarctica appears to be unstoppable. The fact that the retreat is happening simultaneously over a large sector suggests it was triggered by a common cause, such as an increase in the amount of ocean heat beneath the floating parts of the glaciers. At this point, the end appears to be inevitable."
The Action4Climate video competition received more than 230 entries from 70 countries from students inspired to share their climate change stories. To watch other Action4Climate videos, click here.
YOU MIGHT ALSO LIKE
The World, 'It Turned Out Right'
'Vanishing World' Explores the Realities of Climate Refugees
Pope Francis and Top Football Stars Kick-off 'Match For Peace'
EcoWatch Daily Newsletter
Asian elephants in Bandipur National Park, India. Mike Prince / CC BY 2.0
By John R. Platt
Some of the tiniest creatures in Myanmar benefit from living near the largest species in the area.
Eucador's Waorani indigenous people celebrated a court ruling against oil extraction on their ancestral lands.
Oregon state capitol. Tashka / iStock / Getty Images
Oregon republicans fled their state rather than do anything to stop the climate crisis. The state republicans abrogated their duties as elected officials and ran away since they don't have the votes to stop a landmark bill that would make Oregon the second state to adopt a cap-and-trade program to curb greenhouse gas emissions, as Vice News reported.
The Burbo Bank Offshore Wind Farm in the Irish Sea in Wallasey, England. Christopher Furlong / Getty Images
The birthplace of coal power is changing its ways. For the first time since the industrial revolution, the United Kingdom will generate more electricity from clean energy sources like wind, solar and nuclear power rather than from fossil fuel plants, the country's National Grid said Friday, as the BBC reported.
A chimpanzee in Ol Pejeta Conservancy, Kenya. Ray in Manila / CC BY 2.0
By Ashley Edes
Whether you find it fascinating or disquieting, people recognize the inherent similarities between us and our closest primate relatives, especially the great apes. As a primatologist I regularly field questions ranging from how strong gorillas and chimpanzees are (very) to whether monkeys throw poop (not yet observed in the wild) to how smart they are (let's just say I can't compete with their puzzle-solving abilities).
An Impossible Burger. Sarah Stierch / Flickr / CC BY 2.0
By Jaydee Hanson
In the foodie world, 2019 might as well be named The Year of the Impossible Burger. This plant-based burger that "bleeds" can now be found on the menus of Burger King, Fatburger, Cheesecake Factory, Red Robin, White Castle and many other national restaurant chains. Consumers praise the burger's meat-like texture and the product is advertised as an environmentally friendly alternative to traditional beef burgers.