The Future of Wind Energy is in the Hands of Congress
Nov. 08, 2012 10:56AM EST
Renewable Energy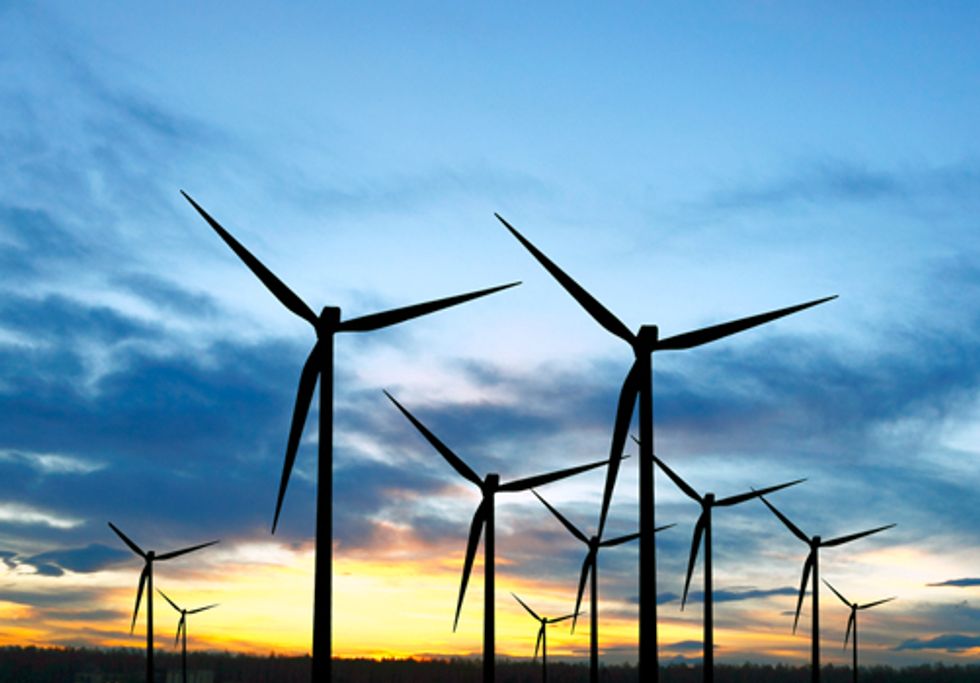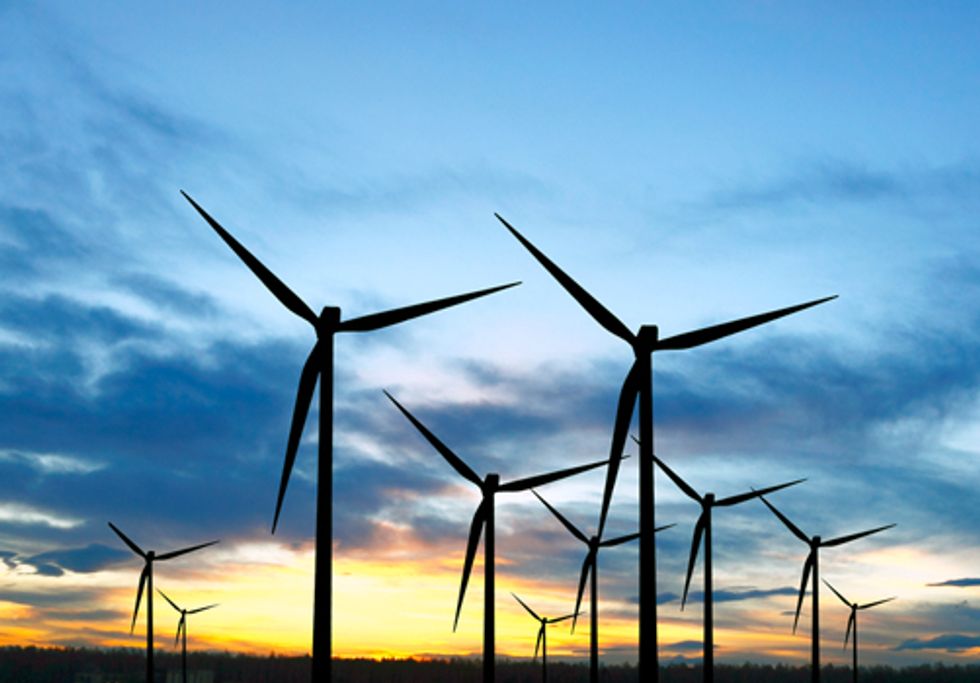 Photo courtesy of Shutterstock
One of the fastest-growing sectors in the energy industry, wind energy, is playing a critical role in developing America's vision for a clean, energy independent future.
In 2012, wind energy capacity in the U.S. surpassed 50 gigawatts of electricity—the equivalent of 44 coal power plants or 11 nuclear plants—and generated enough energy to power nearly 13 million homes. With more than 10 gigawatts worth of new wind farms currently under construction, the industry will soon be producing more than 60 gigawatts of electricity.
And that figure is slated to grow dramatically within the next decade. According to former President George W. Bush's administration, wind energy has the potential to generate more than 20 percent of U.S. energy needs by 2030. With every new wind farm adding more than 1,000 jobs to an industry that already employs 75,000 people, the wind industry's continued growth will play a vital role in helping to revitalize the U.S. economy and improve its energy portfolio.
Unfortunately, the industry is facing a major hurdle right now in Congress.
The wind Production Tax Credit, which offers wind energy producers a 2.2 cent tax credit for every kilowatt of electricity produced from wind, is set to expire at the end of this year. The credit has helped the industry slash costs by more than 90 percent since the 1980s and has fostered new investments in wind farms around the country. But that progress could be halted quickly if Congress does not extend the Production Tax Credit before it expires on Dec. 31.
Experts are warning that if the tax credit expires, it could cripple the industry's growth and lead to more than 37,000 jobs being lost. Already, some companies are already letting go of workers in the midst of the credit's uncertainty, including Siemens, one of the largest turbine producers in the U.S., which just announced that it is laying off more than 1,000 employees.
In addition to losing thousands of jobs, failure to extend the tax credit will increase the cost of wind electricity, which will affect not only homeowners but also the companies and small business that have committed to buying renewable energy. That's why 19 of the most visible companies in the U.S., including Starbucks, Johnson and Johnson, Sprint and Levi's are all calling upon congress to extend the Production Tax Credit for the wind industry.
Really, it's a no brainer. Why would we weaken an industry that can help grow our economy and provide the clean, domestic, renewable energy that America desperately needs?
Visit EcoWatch's RENEWABLES page for more related news on this topic.
——–
Click here to tell Congress to Expedite Renewable Energy.

EcoWatch Daily Newsletter