The Film Donald Trump Does Not Want You to See
Aug. 06, 2015 10:23AM EST
Politics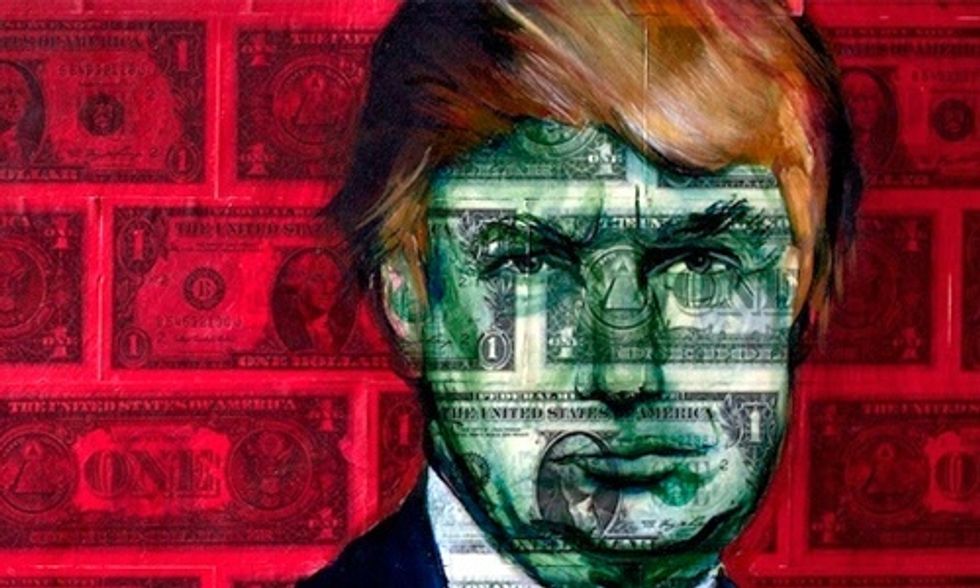 Nobody took Donald Trump's run seriously until they started seeing the poll numbers. Despite gaffe after gaffe after gaffe and zero political experience, he has surged ahead in the polls with support from 24 percent of Republican primary voters.
The next most popular Republican candidate is Jeb Bush with 13 percent. With the first GOP primary debate taking place tonight, filmmaker Anthony Baxter has a movie he thinks everyone should see about the real estate tycoon who is running for president. For a limited time leading up to the debate, you can watch the film for free on Hulu.
How big is this movie? So big that Trump threatened to sue the BBC when it announced it was showing the film on television. The BBC aired it anyway, and after the screening, Trump's popularity in the United Kingdom plummeted and the film was briefly the highest-rated British film of all time on IMDb.
The film You've Been Trumped, which has won 12 international awards, documents The Donald's attempt to develop a resort replete with two 18-hole golf courses along with a luxury hotel, 500 private houses and about 1,000 vacation homes. And he planned to do all of this on "a stretch of sand dunes which form part of an area of special scientific interest," according to the BBC. Residents have called the area "our equivalent of the Amazon rainforest." Baxter, who lives near the site of the proposed project, interviewed other residents, many of whom are staunchly against the project. Because of fierce opposition, the project has been stalled.
Michael Moore said this about Baxter's film, "It blew me away." The New York Times called it "a riveting exposé." The Cleveland Plain Dealer said, "This indispensable portrait of greed gone wild will make you so angry, you'll want to picket Trump Tower." Donald Trump, who claims not to have seen the movie, called it "a failure." Baxter has also made a follow up to the film, A Dangerous Game, which shows how communities are fighting Trump and other developers all over the world who are willing to risk our fragile natural world for a game of golf.
YOU MIGHT ALSO LIKE
Gov. Brown Asks GOP Presidential Candidates: What Are You Going to Do About Climate Change?
Obama's Clean Power Plan Tips the Scales Toward Successful Paris Climate Talks
Watch Michael Moore Announce His New Documentary 'Where to Invade Next'
EcoWatch Daily Newsletter
Related Articles from EcoWatch