The Environmental Cost of Collecting Seashells
Jan. 13, 2014 05:10PM EST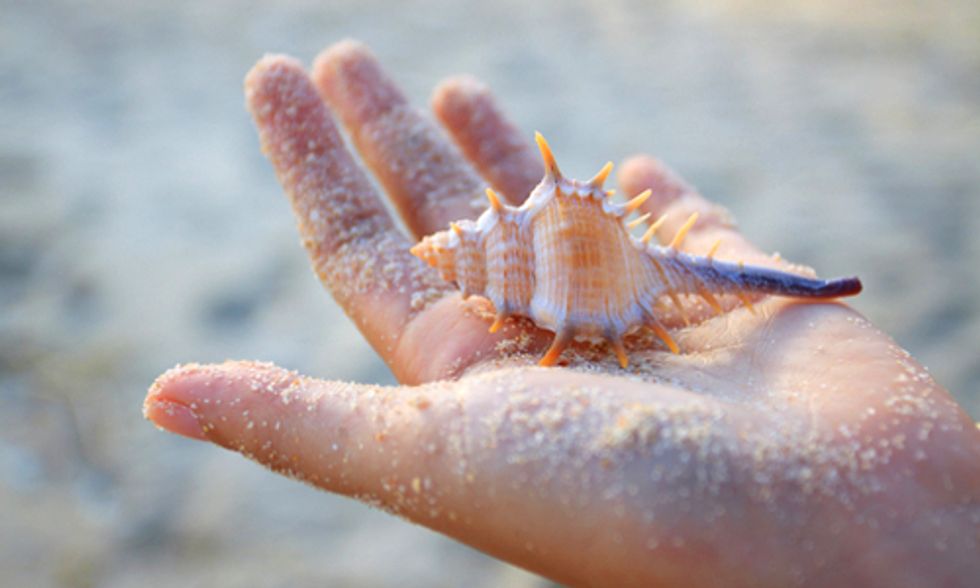 By Roberta Kwok
It's a normal part of summer vacation: head to the beach, pick up a few seashells and take them home as keepsakes. But multiply this innocent activity by millions of tourists and we might have a big problem, researchers warn in PLOS ONE. Skyrocketing numbers of beachcombers are pocketing seashells, and the environmental effects could range from increased erosion to fewer building materials for bird nests.
---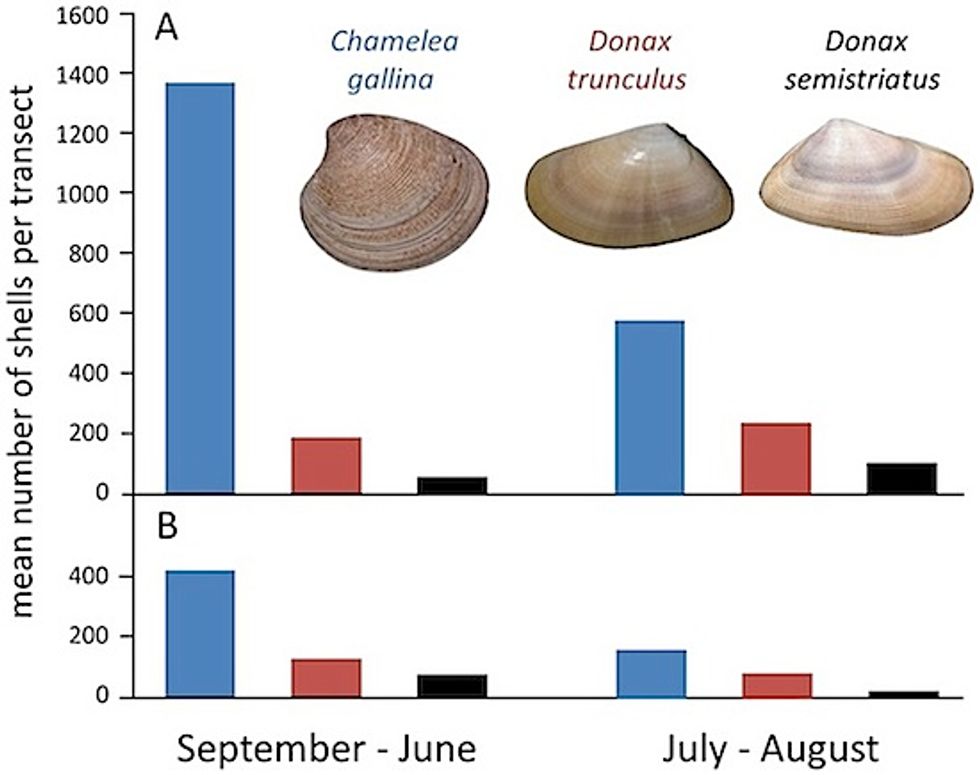 "[S]eashores remain among the most alluring tourist destinations," the authors write, and visitors often leave their mark by camping, driving and trampling on beaches. But few scientists have thought to investigate whether seashell collection might be destructive as well. These pretty beach tokens play an important role in ecosystems: algae take shelter in shells, birds use them to build nests and hermit crabs carry them as armor.
From 1978 to 1981, a research team surveyed seashells on Llarga Beach in Spain. So the authors of the current study returned to that site from 2008 to 2010, checking for the three most common bivalve species. In the intervening time, the beach hadn't seen many changes in urban development, fishing activity, weather, or waves—but the number of tourists had nearly tripled.
The number of seashells was almost three times lower in the second round of surveys, the team reports. From 1978-81, researchers spotted an average of 1,506 seashells per transect; in 2008-10, that fell to 578 seashells per transect. The team also collected records of tourist visits from town hall reports and nearby hotels. The more tourists arriving in the area in a given month, the fewer seashells the researchers found.
Seashell declines could be even worse at more popular beaches. "Llarga Beach is not a highest-tier tourist destination," the authors note, and its shells are "neither attractive to professional shell collectors nor spectacular enough to attract attention of every casual beachcomber."
Since tourist arrivals around the world have reached about one billion per year, the disappearance of seashells could be a global problem.
Visit EcoWatch's BIODIVERSITY page for more related news on this topic.
EcoWatch Daily Newsletter
Related Articles from EcoWatch