This website uses cookies to ensure you get the best experience while browsing it. By clicking 'Got It' you're accepting these terms.
The Eco Way to 'Shop' on Black Friday
Nov. 28, 2014 09:09AM EST
Business
Patagonia, the California-based company that makes heavy-duty clothing for rugged sports like surfing, mountain climbing and snowboarding, is offering an environmentally friendly way to "shop" on Black Friday. They've dubbed it "investing in the things we already own."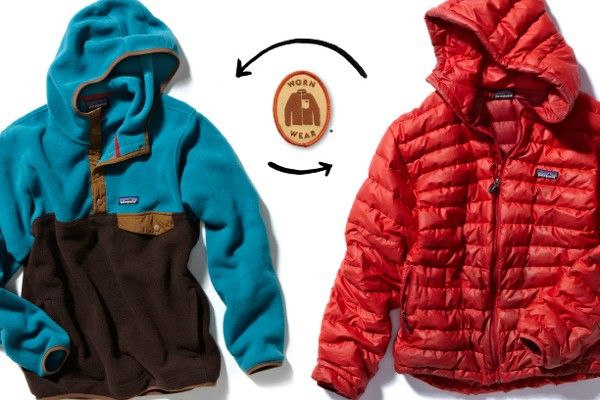 The company says that by keeping garments in circulation an additional nine months, it could decrease our carbon, waste and water footprints by 20-30 percent each because we're making and throwing away less. And this, they say, would have a greater impact on stemming climate change than fiber choices, production practices, laundering or recycling.
"Patagonia builds clothing that is made to last—sometimes longer than a person has a use for it," says the company. "Recycling is great, but the most responsible option is to get those items that are no longer being used into the hands of someone who will put them back into action."
That's what they're aiming to do with the Worn Wear Swaps they're hosting in eight major U.S. cities, working with Yerdle, a company that offers credits to help people get their unused items back in circulation and help other people avoid buying new items. Customers are invited to drop by one of these all-day events and bring their used Patagonia clothing to swap for something off the rack. If they don't find anything they like, they will get Yerdle credits to use for items Yerdle offers online. The events will also feature food, refreshments and music. If you're not in one of the cities listed below, you can swap using the Yerdle app where they'll be hosting the digital Patagonia #WornWear collection of passed-along items "ready for their next adventure."
Here's where the events are taking place today:
Boston (346 Newbury Street)

Cardiff (2185 San Elijo Avenue)

Chicago (1800 N. Clybourn Avenue)

Denver (1431 15th Street)

New York City (313 Bowery)

Portland (907 NW Irving Street)

San Francisco (770 North Point)

Santa Monica (1344 4th Street)
YOU MIGHT ALSO LIKE 
Beyond 'Reduce, Reuse, Recycle' to a World Without Waste
Levi's Makes 100,000 Pairs of Jeans With 100% Recycled Water
EcoWatch Daily Newsletter
Assorted plastic bottles. mali maeder / Pexels
People carry children on a flooded street in Almoradi, Spain on Sept. 13. JOSE JORDAN / AFP / Getty Images
Large food companies are following in the footsteps of fast-food restaurants such as Burger King and KFC by offering meat alternatives. Getty Images
By Elizabeth Pratt
Hormel, Kellogg's, and Kroger are among the large companies now planning to offer "fake meat" products at grocery stores.
Experts say the trend toward plant-based meats coincides with consumers' desires to eat less meat.
However, experts urge consumers to closely check package labels as a product isn't necessarily healthy just because it's described as plant-based.
In grocery stores and fast-food outlets around the U.S., a revolution is taking place.
Colombia rainforest. Marcel Oosterwijk / CC BY-SA 2.0
Many of us think of the Amazon as an untouched wilderness, but people have been thriving in these diverse environments for millennia. Due to this long history, the knowledge that Indigenous and forest communities pass between generations about plants, animals and forest ecology is incredibly rich and detailed and easily dwarfs that of any expert.
picture-alliance / Newscom / R. Ben Ari
By Wesley Rahn
Plastic byproducts were found in 97 percent of blood and urine samples from 2,500 children tested between 2014 and 2017, according to a study by the German Environment Ministry and the Robert Koch Institute.

Pexels
Medically reviewed by Daniel Bubnis, MS, NASM-CPT, NASE Level II-CSS
Hot yoga has become a popular exercise in recent years. It offers many of the same benefits as traditional yoga, such as stress reduction, improved strength, and flexibility.
Lara Hata / iStock / Getty Images
By SaVanna Shoemaker, MS, RDN, LD
Rice is a staple in many people's diets. It's filling, inexpensive, and a great mild-tasting addition to flavorful dishes.