The Cleveland Cavaliers Celebrate Fourth Annual 2012 NBA Green Week April 4 - 11
Apr. 03, 2012 09:31AM EST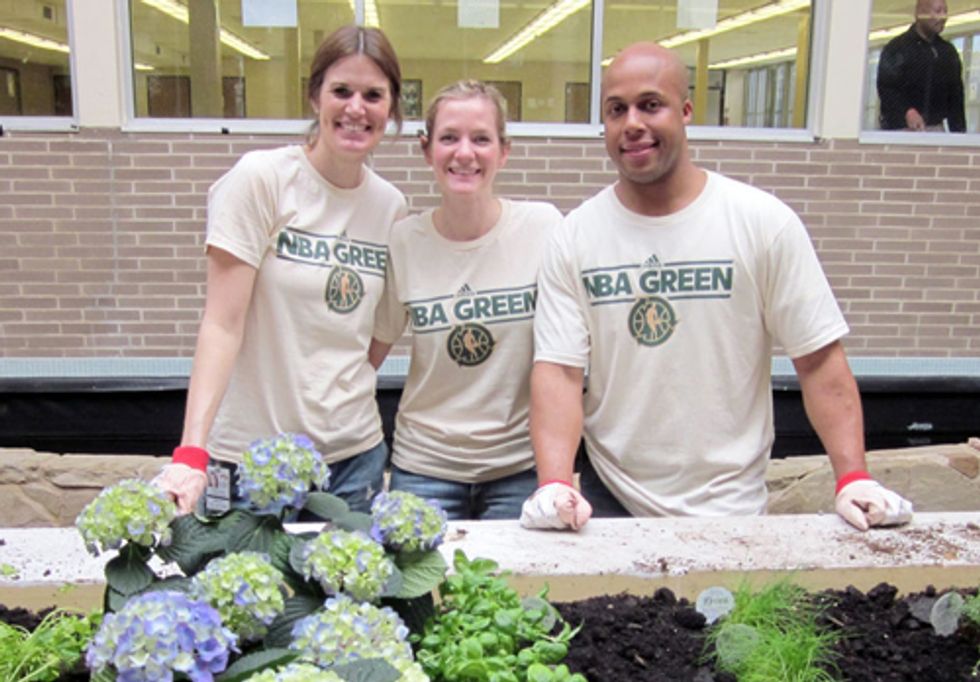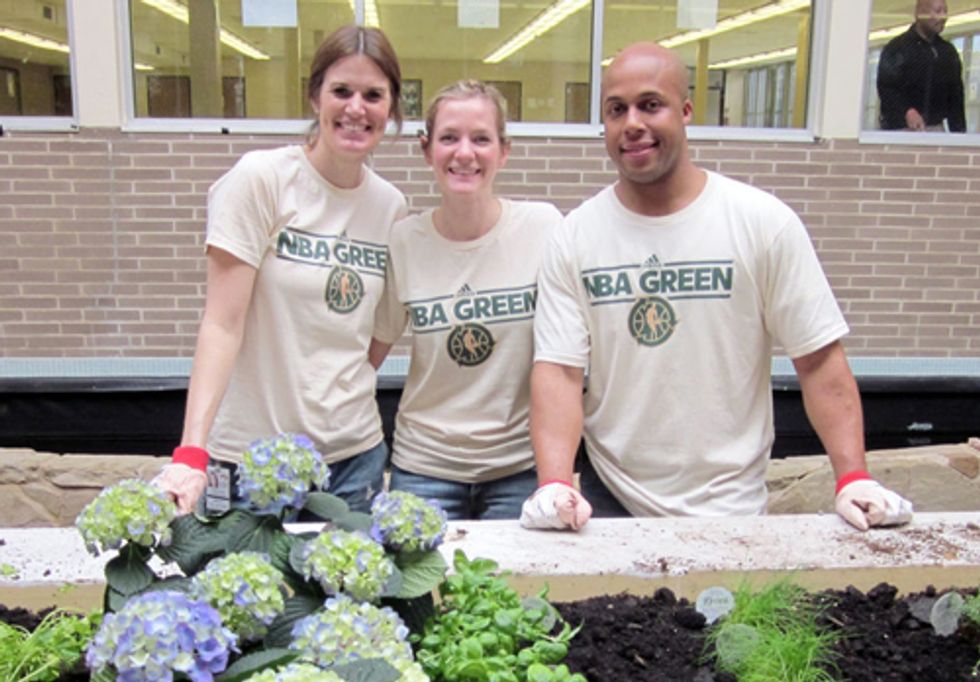 The fourth annual NBA Green Week 2012 is taking place April 4 - 11 and the Cleveland Cavaliers will participate to highlight the team and Quicken Loans Arena's high-level awareness and commitment to sustaining our communities through eco-friendly initiatives and habits. The Cavs will host two Sustainability Awareness Nights on Tuesday, April 10 vs. the Charlotte Bobcats at 7 p.m. and on Wednesday, April 11 vs. the Indiana Pacers at 7 p.m. During the week, the team will engage in a several environmentally friendly events, including hosting a shoe drive to benefit Soles4Souls, a non-profit organization that collects new and gently worn shoes for families in need across the globe.
Each game will educate about eco-friendly habits that fans can easily adapt; as well as share information on how the Cavs and The Q are committed to making a meaningful difference in the environment. The arena concourse will become a library of resources as local students present sustainability-themed science fair projects and environmental agencies provide fans with information and demonstrations on how they can reduce their carbon footprint.
During NBA Green week fans will get a taste of sustainable cuisine courtesy of ARAMARK, The Q's food and beverage provider. Select ARAMARK menus will feature locally purchased produce and goods, and highlight local breweries and organic wines. Once fans are done with their meal, they don't have to worry about the dishes—all plates, cups, cutlery and napkins are either recyclable or compostable to help cut down on waste.
To date the Cavaliers organizational family, which includes the AHL Lake Erie Monsters, NBA Development League Canton Charge, AFL Cleveland Gladiator and Quicken Loans Arena operations management, and in addition to ARAMARK food and beverage service, continues to make progress toward its goal to lead the way in best practices for environmentally friendly business. Key accomplishments of the 2011-12 include:
Collected approximately 187,000 lbs. of recyclable waste in 2012 that includes 11.7 tons of office paper, 24 tons of cardboard, 23 tons of plastics, 224 lbs. of electronics, and 347 lbs. of batteries, 450 lbs. of inkjet and laser printer cartridges.
Installed a 30-yard motorized recycling compactor which allows the arena to accurately gauge the amount of trash in the compactor and reduces the number of hauls made to landfills.
Invested in chemical-free cleaning devices that use ionized water to disinfect non-porous surfaces, reducing the amount of chemicals in the arena.
Replaced all public restrooms with more water efficient spouts, decreasing the amount of water dispensed per cycle by 1 gallon.
Quicken Loans Arena is transitioning from T12 fluorescent bulb to a more energy efficient T8 bulb for lighting fixtures throughout the arena.
Launching an internal sustainability blog to increase company-wide awareness of "green" initiatives at The Q and to encourage eco-conscious behavior.
ARAMARK purchases locally grown produce and goods from vendors when possible—including regional small farms
For more information, click here.
EcoWatch Daily Newsletter