The Big Apple Takes on the Big Gulp
Jun. 04, 2012 03:45PM EST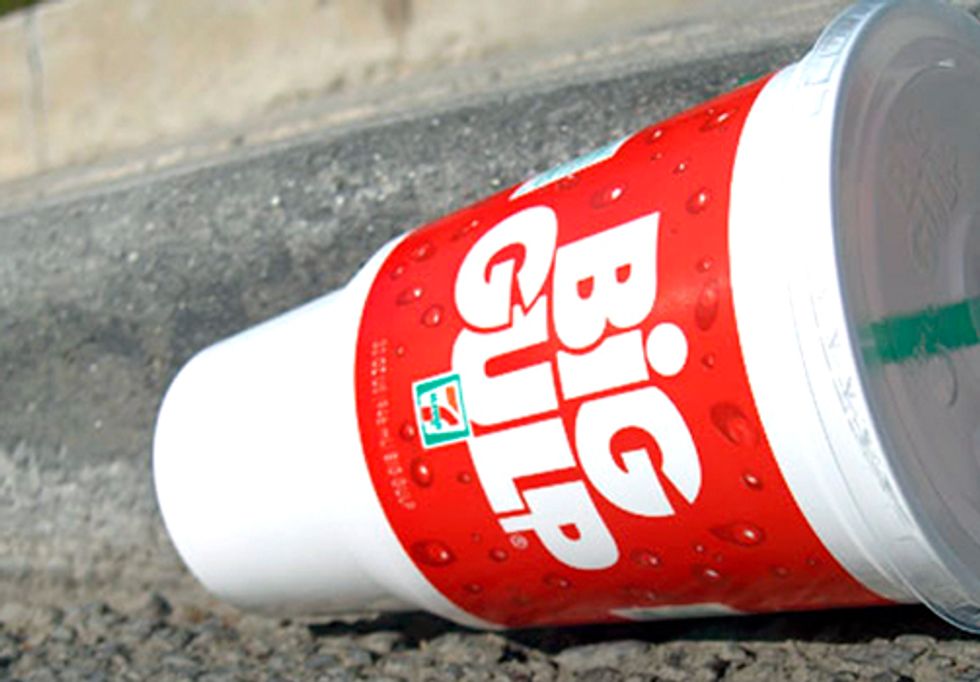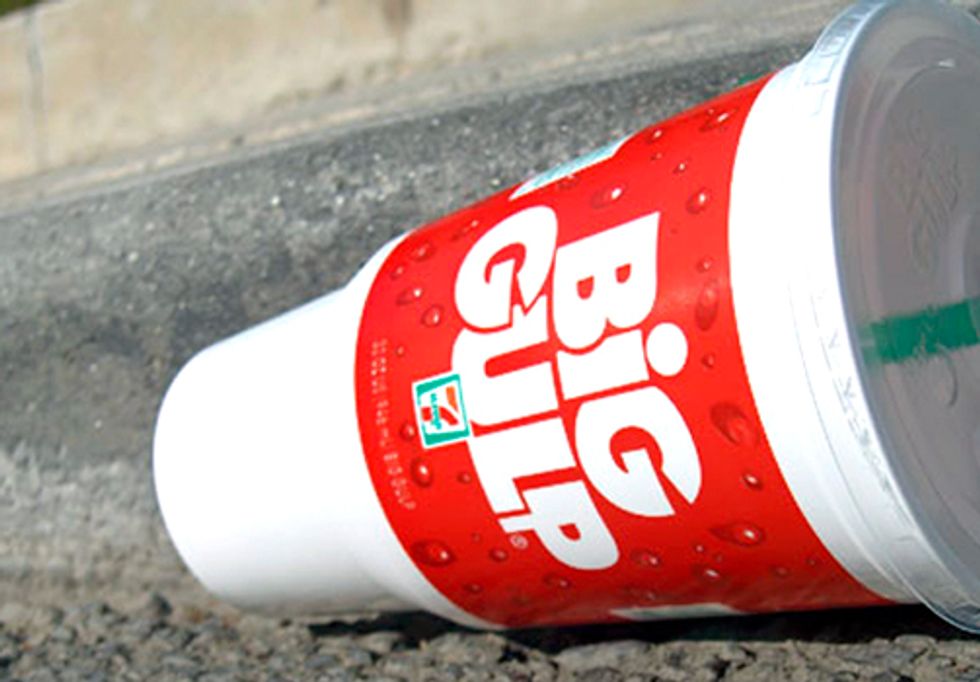 By Kristin Wartman
The controversy surrounding New York City Mayor Michael Bloomberg's recent plan to ban sugary drinks larger than 16 ounces ranges from praise for taking on "America's expanding waistline" to deriding him as a "nanny" for infringing on our personal choices and freedoms. But what's largely missing from the debate is a real critique of the true villain in this battle—Big Food.
Those who favored the decision heralded Bloomberg: The Washington Post, in an editorial, writes, "The country need [sic] innovative leaders with a similar determination to take on America's expanding waistline." Frank Bruni writes in The New York Times, "Cry all you want about a nanny state, but as a city and a nation we've gorged and guzzled past the point where a gentle nudge toward roughage suffices. We need a weight watcher willing to mete out some stricter discipline."
Those who feel our ability to buy a 32-ounce container of Coca-Cola has become the stand-in for civil liberties, such as the Center for Consumer Freedom, placed an ad in New York City newspapers, featuring Bloomberg as a "nanny" with a tagline that reads: "You only thought you lived in the land of the free." Jon Stewart did a bit last Thursday lamenting the fact that he agreed with Fox News' Tucker Carlson, who said Bloomberg was taking away our personal freedoms. And a New York Times editorial claimed the mayor was overreaching, writing: "[T]oo much nannying with a ban might well cause people to tune out."
In the meantime, Big Food still has free reign to produce and market harmful products with virtually no regulation or oversight. So far, the government has been incredibly weak on regulating food producers and advertisements. Last year, the Obama administration proposed voluntary guidelines for the types of food advertised to children. The guidelines were extremely modest, allowing for two-thirds of processed foods to remain unchanged and placed mostly insignificant caps on the allowance of sugar, fat and sodium in products marketed to kids. Even these voluntary guidelines were called "unworkable and unrealistic" by one prominent industry group.
This is not the case in Europe. In 2007, the French government ordered all food advertisements to carry warning labels telling consumers to stop snacking, exercise and eat more fruits and vegetables. These warning labels are found in advertisements on television, radio, billboards and the Internet for all processed, sweetened or salted food and drinks. Other European countries have taken similar measures. In Sweden and Norway, all food and beverage advertising to children is forbidden. In Ireland, there is a ban on TV ads for candy and fast food and the ban prohibits using celebrities and sports stars to promote junk food to kids. According to Pamela Druckerman, author of Bringing Up Bebe, snacking is generally discouraged in France and children eat three meals a day with one small snack around four in the afternoon.
Regulations like those in Europe are the kind that could help to encourage new cultural norms around food in this country—and they don't target the consumer by banning or taxing particular foods but rather they force corporations to label their unhealthy products and abide by advertising regulation.
Professor and author of Weighing In, Julie Guthman, had this to say about the ban: "Ultimately, I would prefer to see regulation at the point of production. If we as a polity think that sugary drinks are detrimental to public health, we shouldn't allow them to be produced," she said in an e-mail. This would surely be a more radical solution since it would place the burden on the corporations rather than the consumer. Guthman said the ban is a better idea than a soda tax because, "A regressive soda tax punishes those who have the least ability to pay." But she's weary of the ban since it still targets consumers and  "focuses on the size of the drink which would seem to suggest that individual consumers can't make good decisions. That is terribly paternalistic," Guthman said.
The idea of a super-size soda ban is a broader variation of Bloomberg's proposed plan last year to disallow the purchase of soda with food stamps. Critics of this initiative felt it was also paternalistic and stigmatized the poor who would not be able to shop like other consumers. The difference with the current soda ban is that all New Yorkers would be affected and it is here that the ban may potentially bring benefit by creating new cultural norms around food and beverage choice.
A 2010 study completed by the Yale Rudd Center for Food Policy and Obesity found that the barrage of fast food advertising makes kids think processed, junk foods are "normal and expected." The same can surely be said for the increase in portion sizes. As long it is "normal" and culturally accepted to drink a 20, 32 or 64-ounce soda along with that burger and fries, people will continue to do so.
As Ronald Bayer, a professor at the Mailman School of Public Health at Columbia put it in The New York Times, "The behaviors that harm our collective health are not, by and large, the result of bad or foolish individual choices. These "bad habits" are shaped by our culture, social arrangements and commercial interests."
Ultimately, this ban may prove ineffectual since consumers will still be able to buy the equivalent of the larger size sodas in other ways, like buying two bottles or going to restaurants where refills are free. And of course, sodas are not the only problem when it comes to our unhealthful diets.
Mayor Bloomberg is brave to go head-to-head with Big Food by limiting portion size and trying to create a new norm but this tactic might further distract from the underlying problem of our virtually unregulated toxic and super-sized food supply. If nothing else, the proposed ban highlights the deeply complex and troubling conundrum that our current food system presents. Something clearly must be done—it just seems that regulating and curtailing the powers of Big Food would be a better place to focus our attention rather than merely capping the portion size for one of many sugary, addictive, non-nutritious substances at our never-ending disposal.
Visit EcoWatch's FOOD page for more related news on this topic.
EcoWatch Daily Newsletter