This website uses cookies to ensure you get the best experience while browsing it. By clicking 'Got It' you're accepting these terms.
The Best Tool to Combat Climate Change Is Nature
Jul. 03, 2013 02:12PM EST
Climate

News of the devastating floods in Alberta hit Canadians hard. We've all been moved by extraordinary stories of first responders and neighbors stepping in to help and give selflessly at a time of great need. As people begin to pick up their lives, and talk turns to what Calgary and other communities can do to rebuild, safeguarding our irreplaceable, most precious flood-protection assets should be given top priority.
 
The severe floods in Alberta used to be referred to as "once in a generation" or "once in a century". As recent floods in Europe and India are added to the list, that's scaled up to "once in a decade". Scientists and insurance executives alike predict extreme weather events will increase in intensity and frequency. Climate change is already having a dramatic impact on our planet. Communities around the world, like those in Alberta, are rallying to prepare.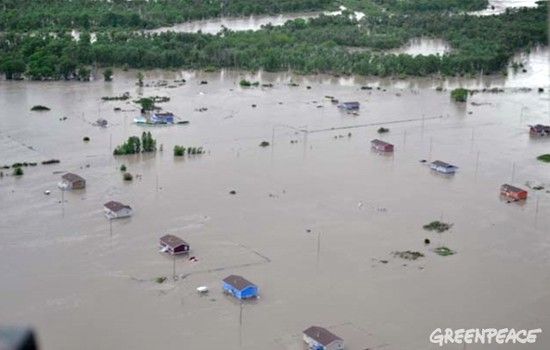 While calls are mounting for the need to rebuild and strengthen infrastructure such as dikes, storm-water management systems and stream-channel diversion projects, we've overlooked one of our best climate change-fighting tools: nature. By protecting nature, we protect ourselves, our communities and our families.
The business case for maintaining and restoring nature's ecosystems is stronger than ever. Wetlands, forests, flood plains and other natural systems absorb and store water and reduce the risk of floods and storms, usually more efficiently and cost-effectively than built infrastructure. Wetlands help control floods by storing large amounts of water during heavy rains—something paved city surfaces just don't do.
A study of the Upper Mississippi and Missouri Basins showed wetland restoration would have provided enough flood water storage to accommodate excess river flows associated with flooding in the U.S. Midwest in 1993. Research done for the City of Calgary more than 30 years ago made similar suggestions about the value of protecting flood plains from over-development. When wetlands are destroyed, the probability of a heavy rainfall causing flooding increases significantly. Yet we're losing wetlands around the world at a rate estimated at between one and three percent a year.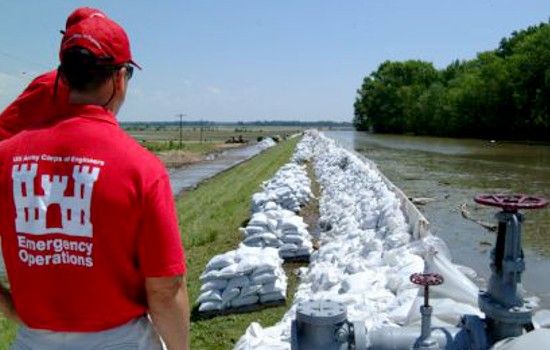 By failing to work with nature in building our cities, we've disrupted hydrological cycles and the valuable services they provide. The readily available benefits of intact ecosystems must be replaced by man-made infrastructure that can fail and is costly to build, maintain and replace.
Protecting and restoring rich forests, flood plains and wetlands near our urban areas is critical to reduce carbon emissions and protect against the effects of climate change. Nature effectively sequesters and stores carbon, helping to reduce greenhouse gas emissions. It also regulates water. Forested basins, for example, have greater capacity to absorb water than clear-cut areas where higher peak stream flows, flooding, erosion and landslides are common.
How can we protect ecosystems rather than seeing conservation as an impediment to economic growth? The answer is to recognize their real value. The David Suzuki Foundation has evaluated some of Canada's natural assets. This approach calculates the economic contribution of natural services, such as flood protection and climate regulation, and adds that to our balance sheets. Because traditional economic calculations ignore these benefits and services, decisions often lead to the destruction of the very ecosystems upon which we rely. Unfortunately, we often appreciate the value of an ecosystem only when it's not there to do its job.
Photo courtesy of Shutterstock
Cities around North America are discovering that maintaining ecosystems can save money, protect the environment and create healthier communities. A study of the Bowker Creek watershed on southern Vancouver Island, BC, showed that by incorporating rain gardens, green roofs and other green infrastructure, peak flows projected for 2080 from increased precipitation due to climate change could be reduced by 95 percent. Opting to protect and restore watersheds in the 1990s rather than building costly filtration systems has saved New York City billions of dollars.
Intact ecosystems are vital in facing the climate change challenges ahead. They also give us health and quality-of-life benefits. Responsible decision-making needs to consider incentives for protecting and restoring nature, and disincentives for degrading it.
Visit EcoWatch's CLIMATE CHANGE page for more related news on this topic.
——–
IN WHAT OTHER WAYS CAN MAINTAINING ECOSYSTEMS HELP PREVENT NATURAL DISASTERS?
EcoWatch Daily Newsletter
Tuna auctions are a tourist spectacle in Tokyo. Outside the city's most famous fish market, long queues of visitors hoping for a glimpse of the action begin to form at 5 a.m. The attraction is so popular that last October the Tsukiji fish market, in operation since 1935, moved out from the city center to the district of Toyosu to cope with the crowds.

gmnicholas / E+ / Getty Images
Kristan Porter grew up in a fishing family in the fishing community of Cutler, Maine, where he says all roads lead to one career path: fishing. (Porter's father was the family's lone exception. He suffered from terrible seasickness, and so became a carpenter.) The 49-year-old, who has been working on boats since he was a kid and fishing on his own since 1991, says that the recent warming of Maine's cool coastal waters has yielded unprecedented lobster landings.
Nicole Greenfield is a writer at NRDC whose articles on religion, the environment, popular culture and social justice have appeared in many publications.
Aerial view of lava flows from the eruption of volcano Kilauea on Hawaii, May 2018. Frizi / iStock / Getty Images
Hawaii's Kilauea volcano could be gearing up for an eruption after a pond of water was discovered inside its summit crater for the first time in recorded history, according to the AP.
The Eqip Sermia Glacier is seen behind a moraine left exposed by the glacier's retreat during unseasonably warm weather on Aug. 1 at Eqip Sermia, Greenland. Sean Gallup / Getty Images
hadynyah / E+ / Getty Images
By Johnny Wood
The Ganges is a lifeline for the people of India, spiritually and economically. On its journey from the Himalayas to the Bay of Bengal, it supports fishermen, farmers and an abundance of wildlife.
The river and its tributaries touch the lives of roughly 500 million people. But having flowed for millennia, today it is reaching its capacity for human and industrial waste, while simultaneously being drained for agriculture and municipal use.
Here are some of the challenges the river faces.
Protesters gathered outside US Bank and Wells Fargo locations around the U.S. to protest investment in the Dakota Access Pipeline on Dec. 1, 2016. This photo is from a protest outside US Bank in south Minneapolis, Minnesota.
Fibonacci Blue / CC BY 2.0
By Jake Johnson
As a growing number of states move to pass laws that would criminalize pipeline protests and hit demonstrators with years in prison, an audio recording obtained by The Intercept showed a representative of a powerful oil and gas lobbying group bragging about the industry's success in crafting anti-protest legislation behind closed doors.
Reposted with permission from our media associate Common Dreams.

DESIREE MARTIN / AFP / Getty Images
Wildfires raging on Gran Canaria, the second most populous of Spain's Canary Islands, have forced around 9,000 people to evacuate.