The Battle to Save the Endangered and Heavily Poached Pangolin
Jul. 17, 2015 01:33PM EST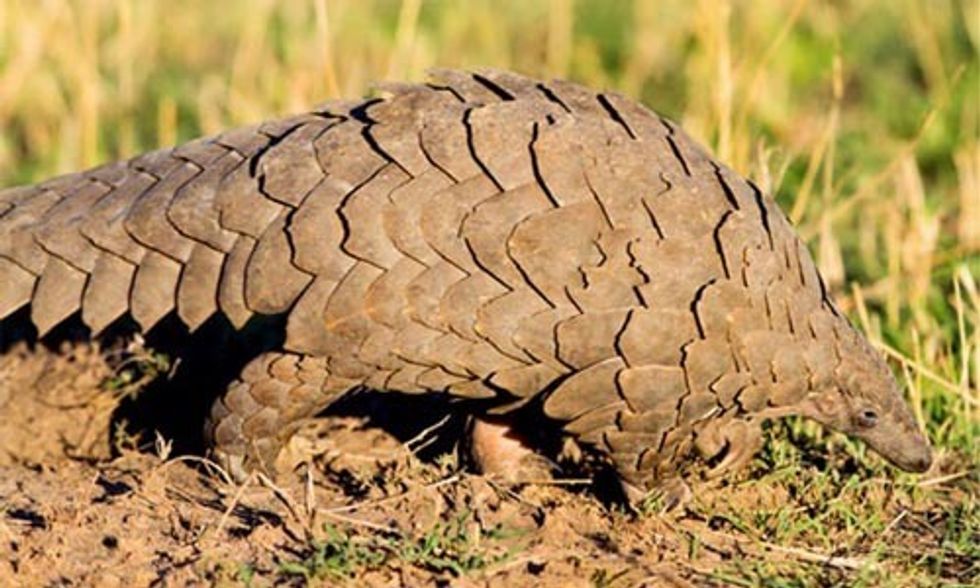 It's a cat-sized, ant and termite-eating machine, a highly specialized mammal with a more than foot-long tongue that helps it to play a uniquely important role in ecosystems due to its ability to consume tens of millions of insects a year.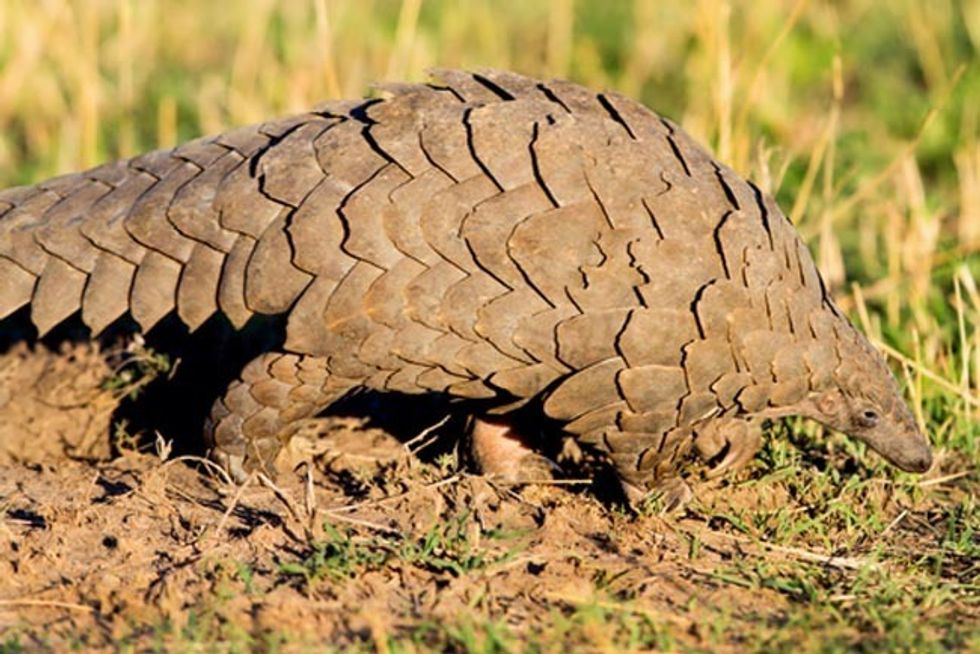 Photo credit: Shutterstock
Armored with rows of hexagonal scales, the pangolin can roll into ball, protecting it from even the most ferocious tiger. But the same defensive trick makes it easy prey for poachers, putting it on track to disappear before much of the world knows it exists.
Coveted in Vietnam and China as a delicacy and for its completely unfounded curative powers for everything from infertility to cancer, the pangolin is likely the world's most illegally trafficked mammal.
Once found across much of Asia and Africa, the best-available research indicates some pangolin species have declined up to 50 percent in recent years. Just last week, smugglers were caught in Indonesia with more than a ton of dead pangolins, an increasingly familiar scene in an era when 1 kilogram of pangolin scales can fetch $600.
Tens of thousands of pangolins are poached annually and at least 26,000 imports of pangolin products were seized in the U.S. between 2004 and 2013. Yet, only one of eight pangolin species is protected under the U.S. Endangered Species Act.
To change that, this week a coalition of wildlife groups—including the Center for Biological Diversity, Born Free USA, Humane Society International, Humane Society of the United States and International Fund for Animal Welfare (IFAW), petitioned the U.S. government to protect all pangolins as "endangered."
That protection would prohibit all pangolin trade in the U.S., except to promote species conservation, and would heighten global awareness.
The need is pressing: Without increased protections, researchers predict some pangolin species will go extinct within a decade.
YOU MIGHT ALSO LIKE
Extreme Heat Triggers Sex Change in Lizards
Busted: 'SeaWorld Employee Infiltrated Animal Rights Group PETA'
EcoWatch Daily Newsletter
Related Articles from EcoWatch
Recent Stories from EcoWatch