This website uses cookies to ensure you get the best experience while browsing it. By clicking 'Got It' you're accepting these terms.
The 10 Pillars of Kasich's Energy Plan
Apr. 08, 2012 07:14PM EST
Energy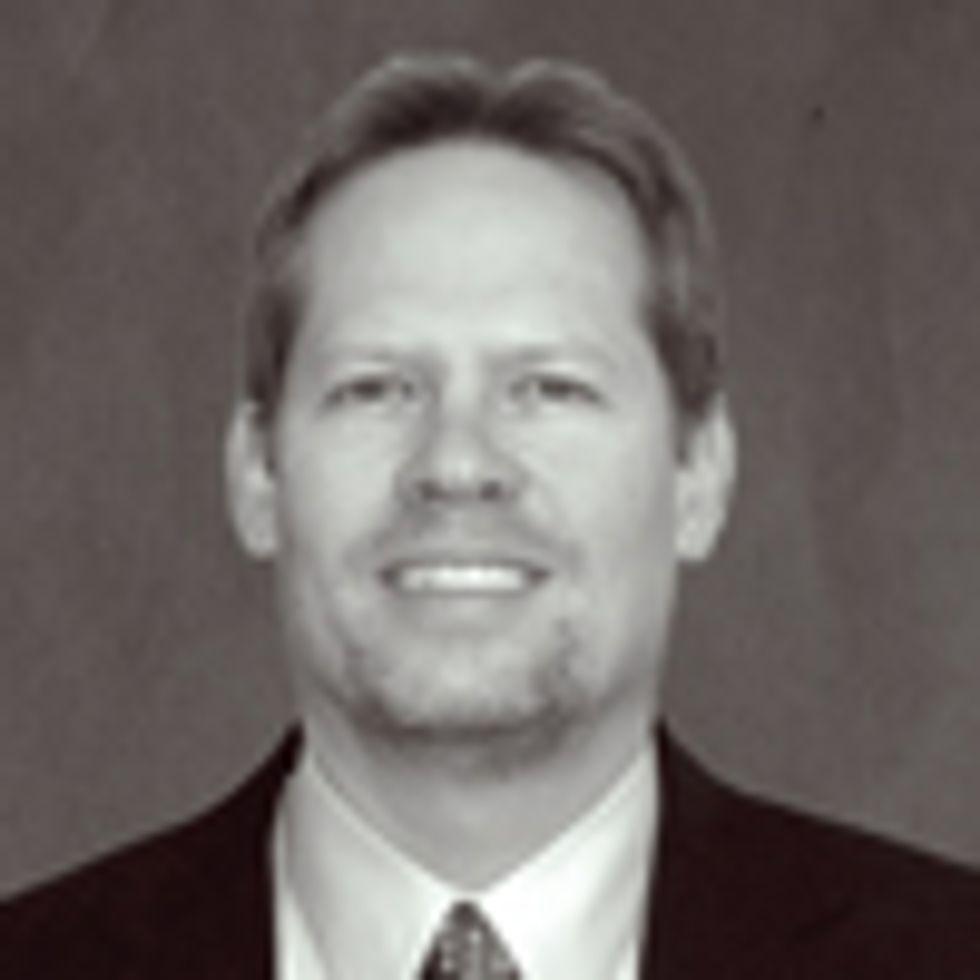 With energy touching everything we do, from brewing our morning coffee to commuting to work and putting food on the table, Gov. John Kasich is calling for a diverse mix of reliable, low-cost energy sources to power Ohio and meet its job-creation needs.
To accomplish this, he is proposing 10 energy "pillars," with a tilt for fossil fuels. Coal, oil and gas—the three horsemen of climate change—are poised for greatness in Kasich's energy plan. But true to his word, the Kasich "black and green" plan includes energy efficiency and renewable energy, too. Here's a summary of five of Kasich's energy pillars along with my green-tinged commentary.
Shale gas. The plan proposes to update health and environmental regulations "to account for changes in Ohio's new shale industry" and "to ensure public safety." Included are promises to modernize construction standards for wells and pipelines, publicly disclose fracking chemicals, encourage wastewater treatment and recycling to conserve water and reduce Ohio's reliance on underground waste injection wells, and consolidate and streamline agency review of production, processing and fractionation facilities. Green comment: Make no mistake, Kasich is the oil and gas industry's cheerleader in residence.
Envisioning a cornucopia of jobs, investment and cheap energy, he wants the industry to frack its way across Ohio. But he's not all tunnel vision. If fracking is to occur, getting the right regulations in place will be critical for the safe and responsible development of shale gas. The plan IDs several urgent needs and its emphasis on strengthened well construction standards and water conservation is well placed. But "streamlining" fracking permits sounds way too industry cozy.
Coal. Kasich wants to mine Ohio's high-sulfur coal, yet reduce its impact on the environment. He's proposing $30 million for coal research projects on carbon capture and sequestration, enhanced oil recovery and other new technologies, streamlined coal mining permits, and encouraging disposal of toxic-laced coal ash in solid waste landfills. Green comment: The capture and permanent storage of carbon from coal sounds good. But haven't we burned enough taxpayer dollars in pursuit of the elusive "clean coal"? Kasich is right to encourage the safe disposal of coal waste. "Streamlined" permits for King Coal sounds suspicious.
Cogeneration. Kasich wants to capture waste energy byproducts that currently go up the smokestack in the form of flared gas or lost heat and steam and, instead, turn it into clean, green energy. To accomplish this, he wants to (1) define cogeneration as a renewable energy source for Ohio, (2) allow electric utilities to use cogeneration to meet Ohio's energy efficiency standard, (3) revamp the defunct Ohio Energy Loan Fund to place more focus on energy efficiency and alternative fuels, and (4) review the cogeneration potential of newly constructed or renovated state-owned buildings and facilities. Green comment: Right on to Kasich's objective to help manufacturers capture waste heat and use it to generate low-cost, low-emission electric power. That is a good, green goal—as long as it doesn't come at the expense of truly green energy, like wind and solar. Studies confirm that Ohio manufacturers have the potential to generate significant amounts of electric power from waste heat. So, every kilowatt of power generated from captured waste energy is one less kilowatt that may be supplied by coal or nuclear. But stuffing cogenera­tion into Ohio's fledgling renewable energy standard will reduce investments in wind and other renewable fuels. Tweet to Gov K—Love your goal to capture waste energy. Turning brown waste energy to clean, green energy is cool. But please don't pull the plug on wind and solar by defining cogen as renewable energy.
Energy efficiency. The plan calls for bulking up the energy efficiency of state-owned buildings, ID'ing new efficiency technologies and programs, setting fuel efficiency standards for state fleet vehicle replacement, reviewing utility green pricing programs and expanding customer choice. Green comment: Saving energy saves taxpayer dollars and grows Ohio jobs. That's a green initiative that red and blue lawmakers can agree on.
Renewable energy. Kasich wants to pursue "reliable and cost effective renewable energy sources" by developing a loan fund for alternative fuels, revamping the Ohio Energy Loan Fund to finance energy efficiency and renewable energy projects, ID and solve interconnection challenges for renewable energy projects, and expand customer choice through utility green pricing programs. Green comment: Last, but not least, is Kasich's promise of true, green energy from the wind, sun and elsewhere. These policies will help tap Ohio's green power potential, but Ohio could enable even more green energy projects by amassing millions of dollars in a public benefits fund from just pennies a month on utility bills. Finally, counting cogen as renewable energy will hurt investments in utility-scale projects.
Regulatory reform. Kasich's plan directs the Ohio EPA to develop "general permits" for business to minimize lengthy permit review and asks the feds to recognize Ohio's wetland permitting program. Green comment: Getting away from energy, here—unless your talking the energy it takes polluting industries to comply with environmental permits, that is. One-size-fits-all general permits are fine for run-of-the-mill dry cleaners and gas stations. But they give short shrift to public comment. Go slow, here.
Electric generation. Kasich wants to experiment with making the electric grid more efficient by computerizing it with a "smart grid." He also wants to give customers the choice to be able to order up electricity made from green fuels. Finally, he wants to consider how U.S. Environmental Protection Agency (EPA) rules will impact future power generation and transmission. Green comment: The governor is right to push "smart grids" which deliver big energy efficiency benefits and help manage peak demand. Giving choosey customers the ability to order up their power of choice is a novel idea, but should not displace a strong renewable energy standard. Reviewing U.S. EPA rules sounds ominous.
CNG+alternative fuels. The governor wants to develop regional Compressed Natural Gas (CNG) refueling stations infrastructure and promote the usage of CNG vehicles in Ohio, assess converting all or part of the state vehicle fleet to CNG and develop a loan fund for alternative fuels (CNG, biodiesel and ethanol). Green comment: These are cleaner fuels, compared to gasoline and standard diesel fuel. Kasich is right to promote them.
Workforce training. Kasich is proposing $6 million to construct new training space at Zane State College and another $10 million to build an indoor drilling training rig at Stark State College to build a skilled workforce for the shale gas industry. Other proposals include a website linking Ohio companies with a trained workforce and linking veterans and minorities with oil and gas jobs. Green comment: This governor ain't taking his foot off the gas to enable the oil and gas industry.
Electricity transmission + distribution. The plan calls for a review of Ohio's miles and miles of electric transmission lines and power substations to step up the cheap and efficient delivery of electric power. In particular, it encourages state regulators to review the adequacy of transmission infrastructure to better serve two polar opposite, emerging energy industries: the shale gas industry and the renewable energy industry. Green comment: Classic Kasich—help the shale gas industry (his primary interest) while throwing in a goodie for green energy, too (a secondary interest). We can't help but note the irony of having to string new electric wires to help get all that gas and oil to market. But don't sell short the importance of helping get wind and solar energy on the grid, either.
EcoWatch Daily Newsletter
The Ernest N. Morial Convention Center in New Orleans, Louisiana has been converted to a 1,000-bed field hospital for coronavirus patients to alleviate stress on local hospitals. Chris Graythen / Getty Images
An area in Louisiana whose predominantly black and brown residents are hard-hit by health problems from industry overdevelopment is experiencing one of the highest death rates from coronavirus of any county in the United States.
A woman lies in bed with the flu. marka/Universal Images Group via Getty Images
A central player in the fight against the novel coronavirus is our immune system. It protects us against the invader and can even be helpful for its therapy. But sometimes it can turn against us.
Several flower species, including the orchid, can recover quickly from severe injury, scientists have found. cunfek / iStock / Getty Images Plus
Calling someone a delicate flower may not sting like it used to, according to new research. Scientists have found that many delicate flowers are actually remarkably hearty and able to bounce back from severe injury.
A Boeing 727 flies over approach lights with a trail of black-smoke from the engines on April 9, 2018. aviation-images.com / Universal Images Group via Getty Images
With global air travel at a near standstill, the airline industry is looking to rewrite the rules it agreed to tackle global emissions. The Guardian reports that the airline is billing it as a matter of survival, while environmental activists are accusing the industry of trying to dodge their obligations.
A National Guard member works on election day at a polling location on April 7, 2020 in Madison, Wisconsin. Andy Manis / Getty Images.
ByJulia Baumel
The outbreak of COVID-19 across the U.S. has touched every facet of our society, and our democracy has been no exception.